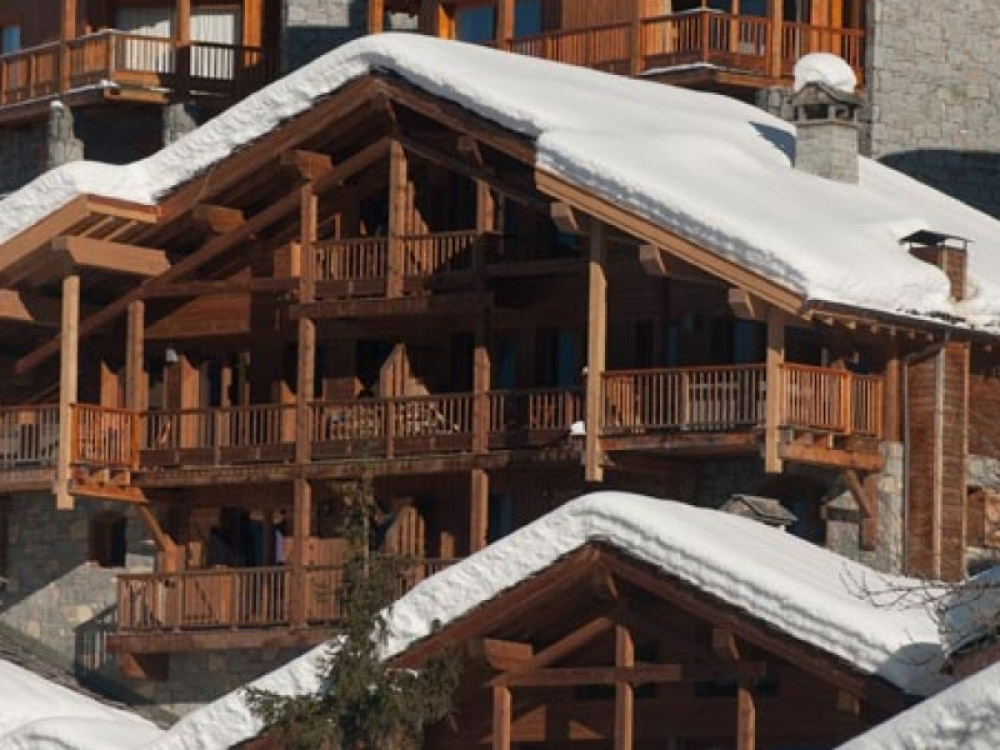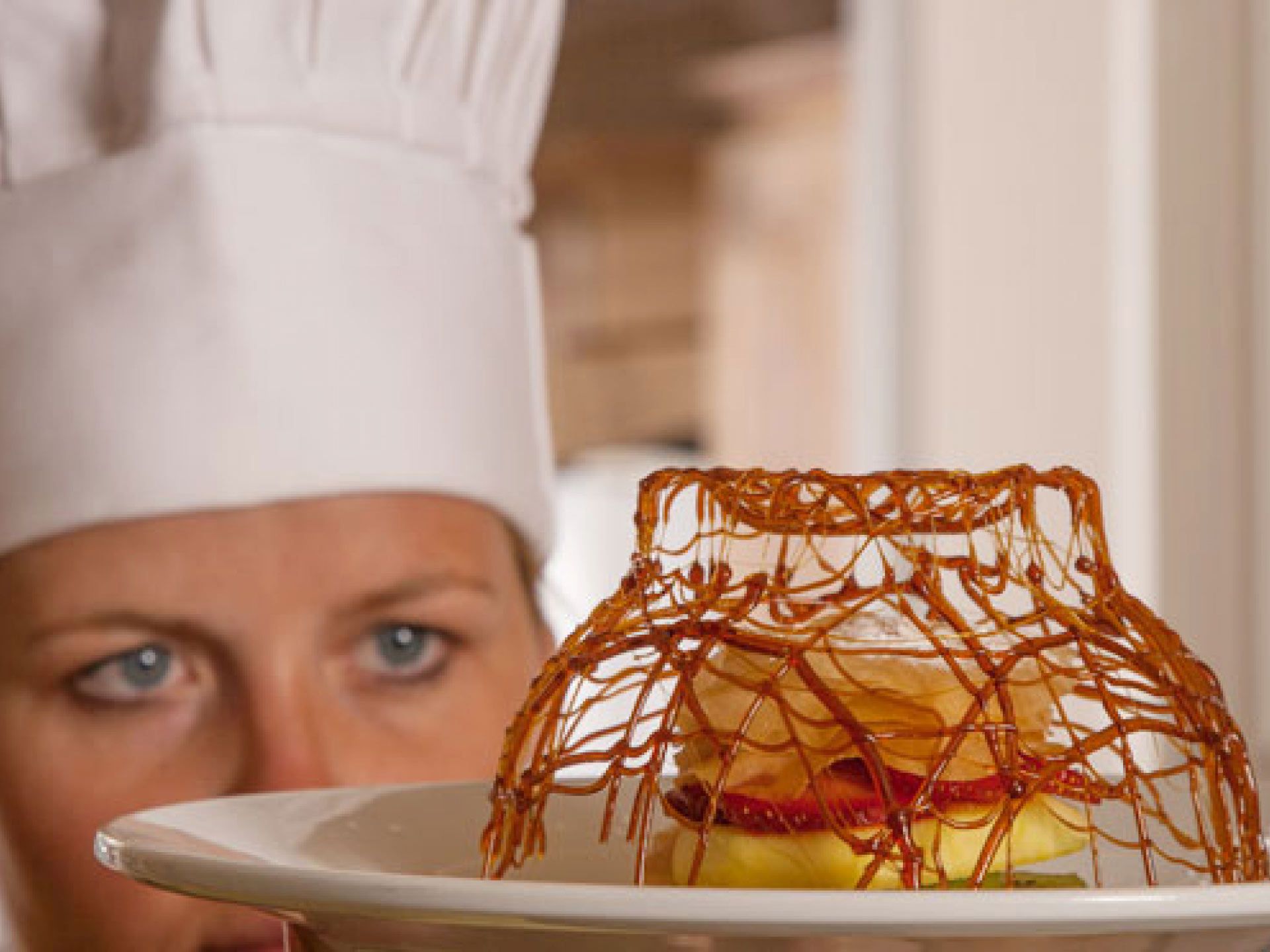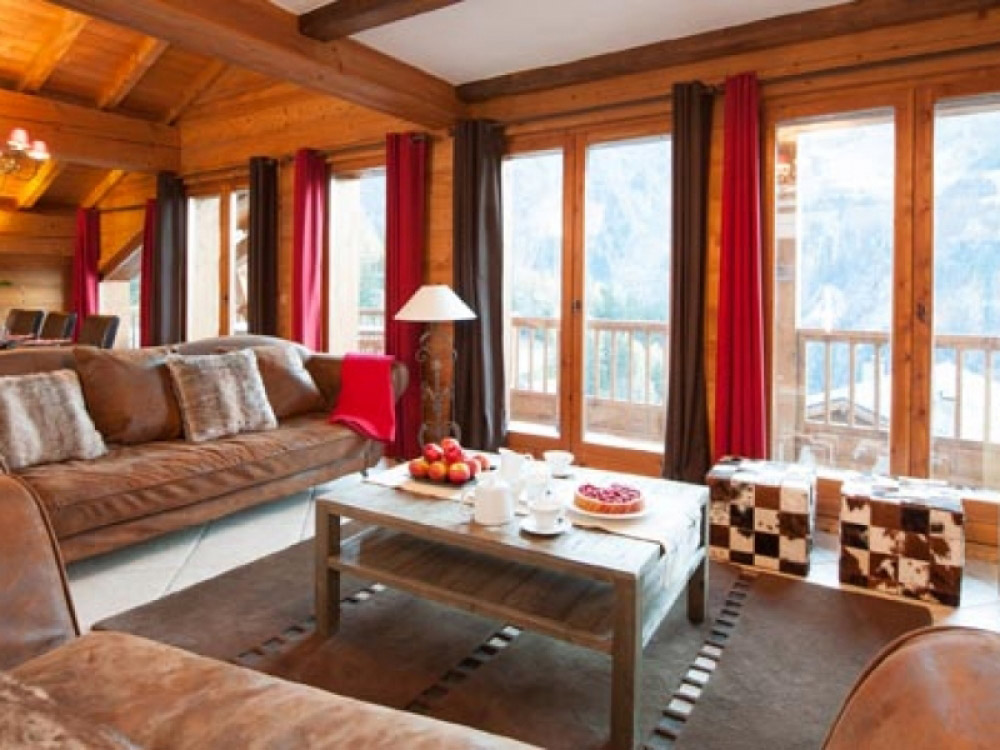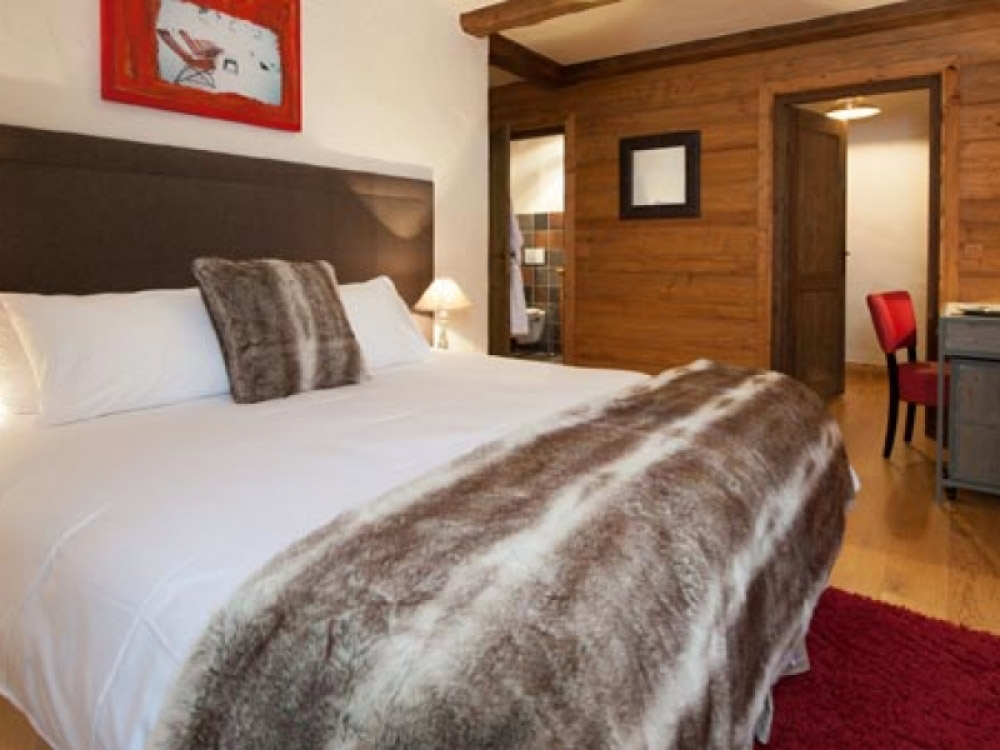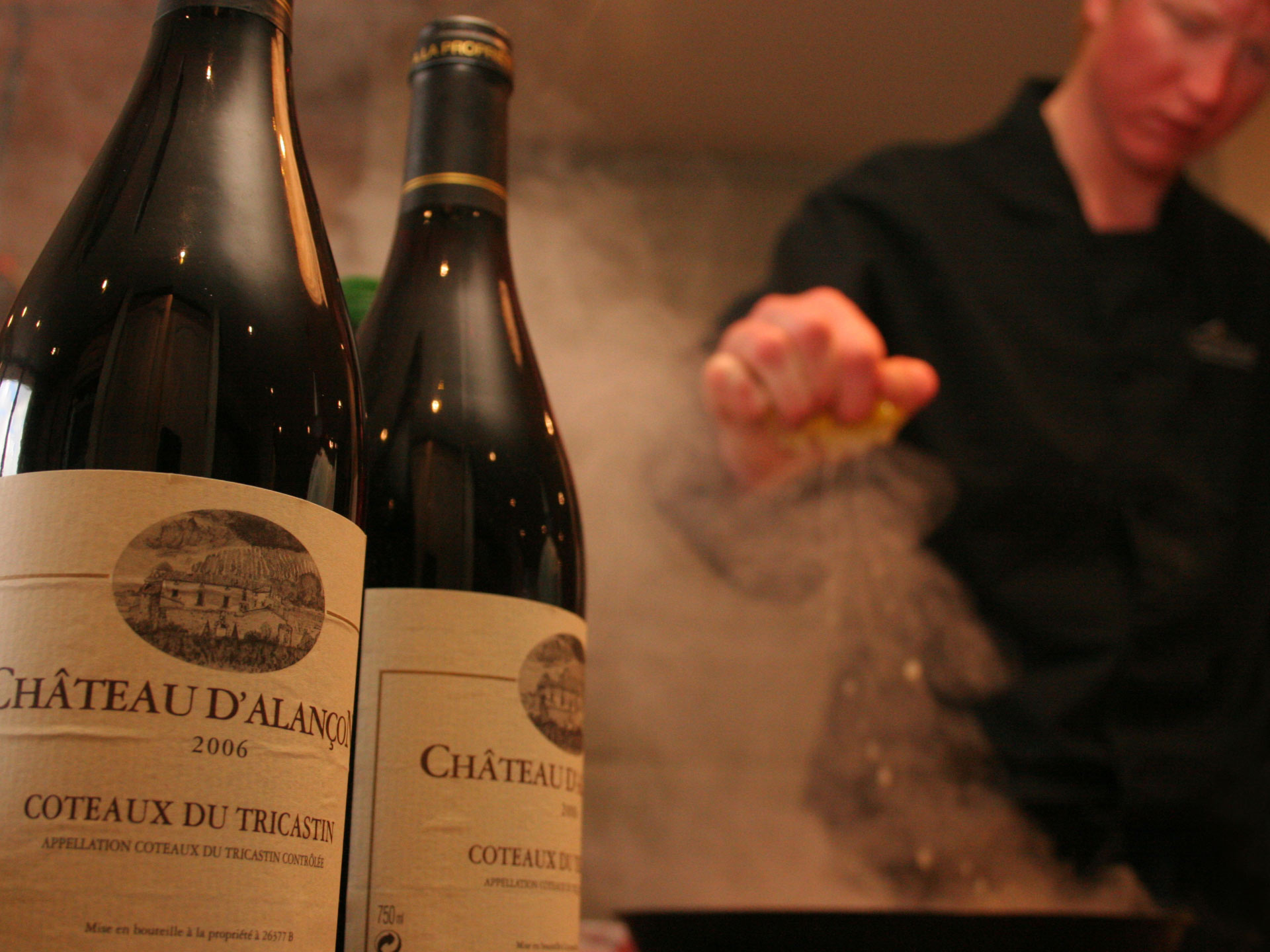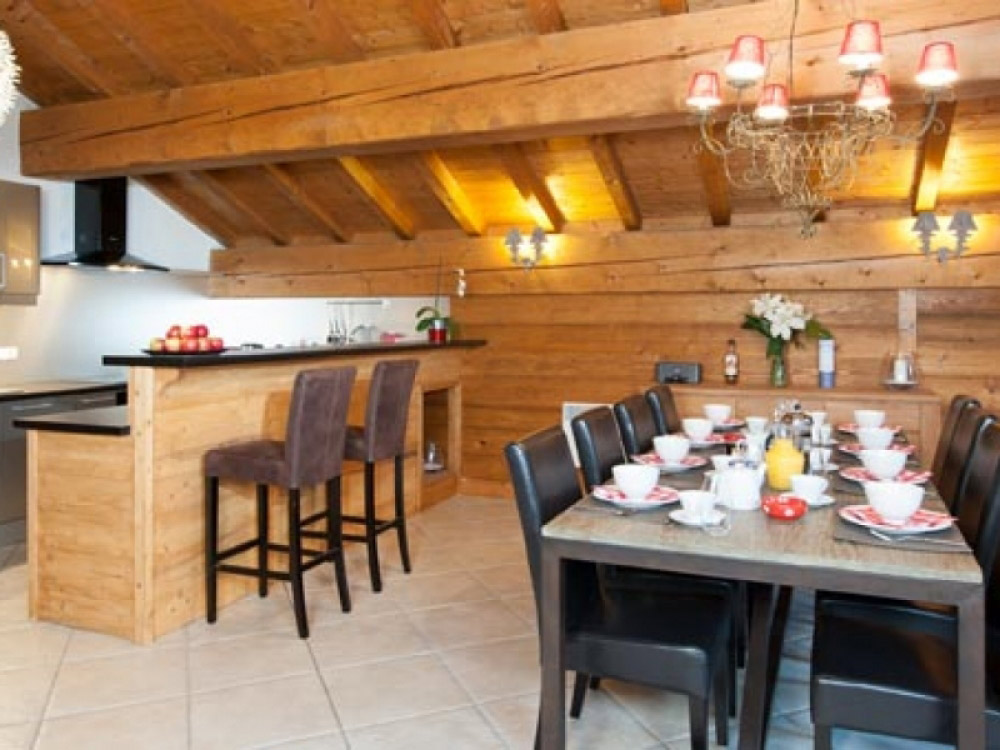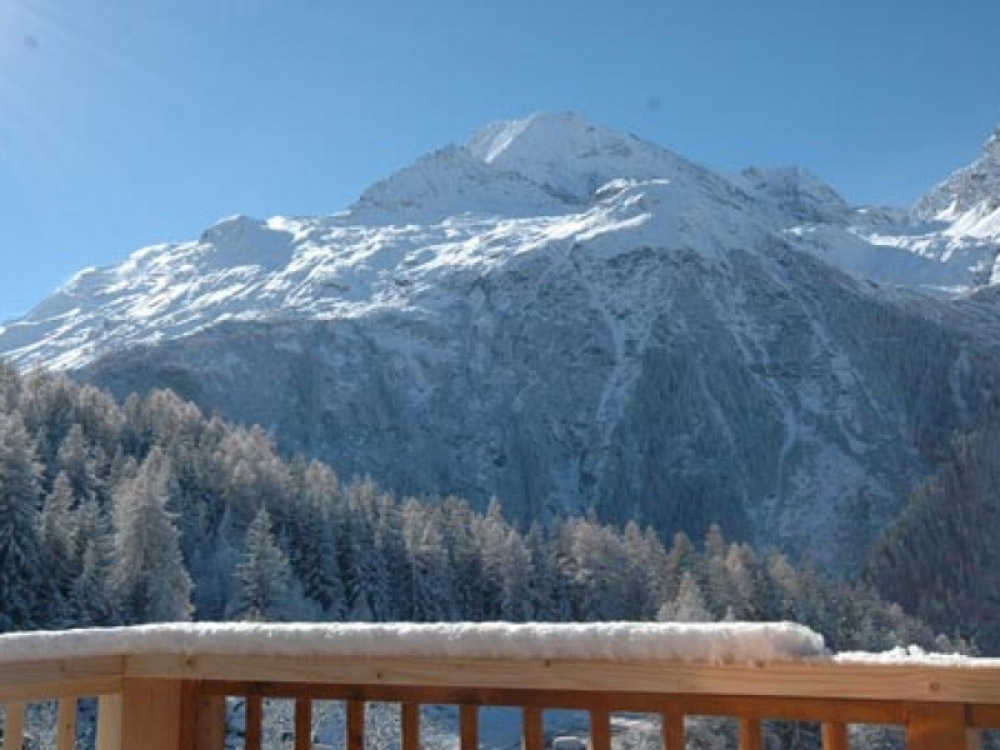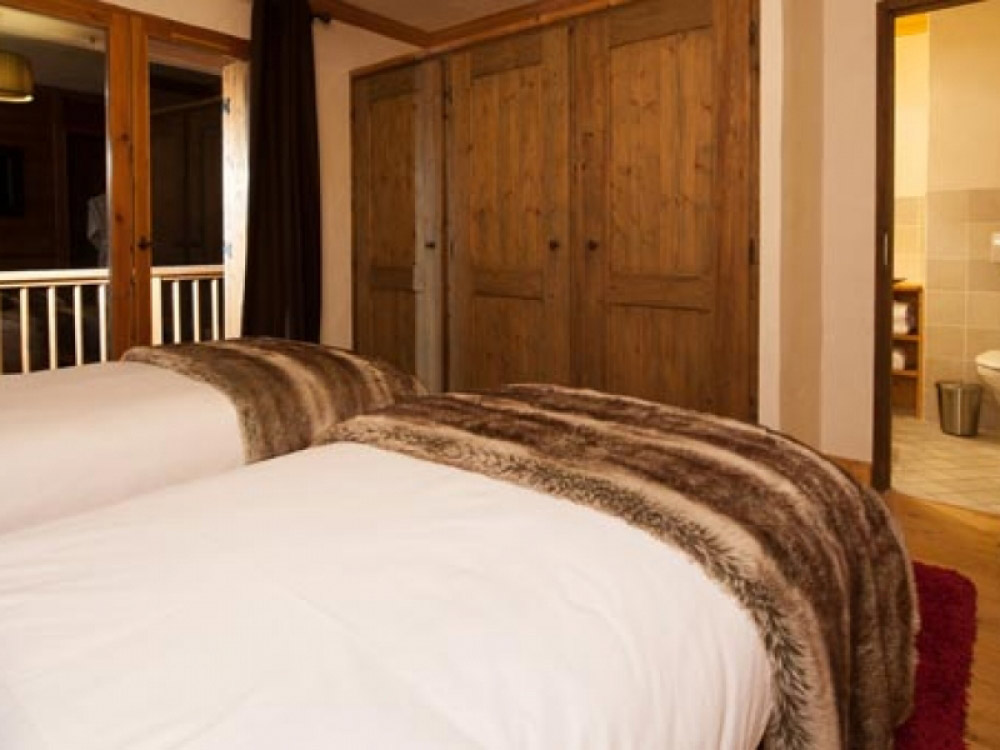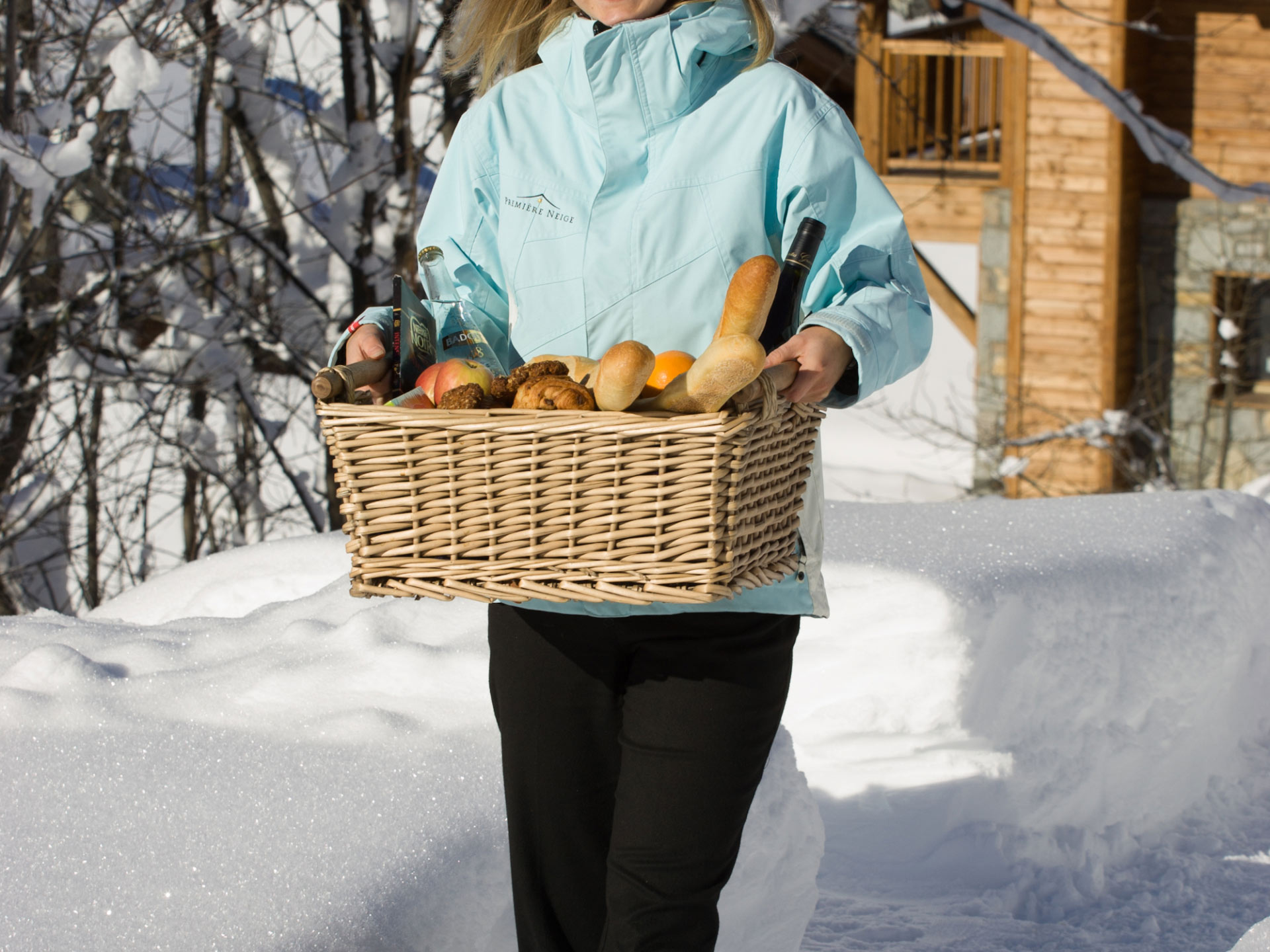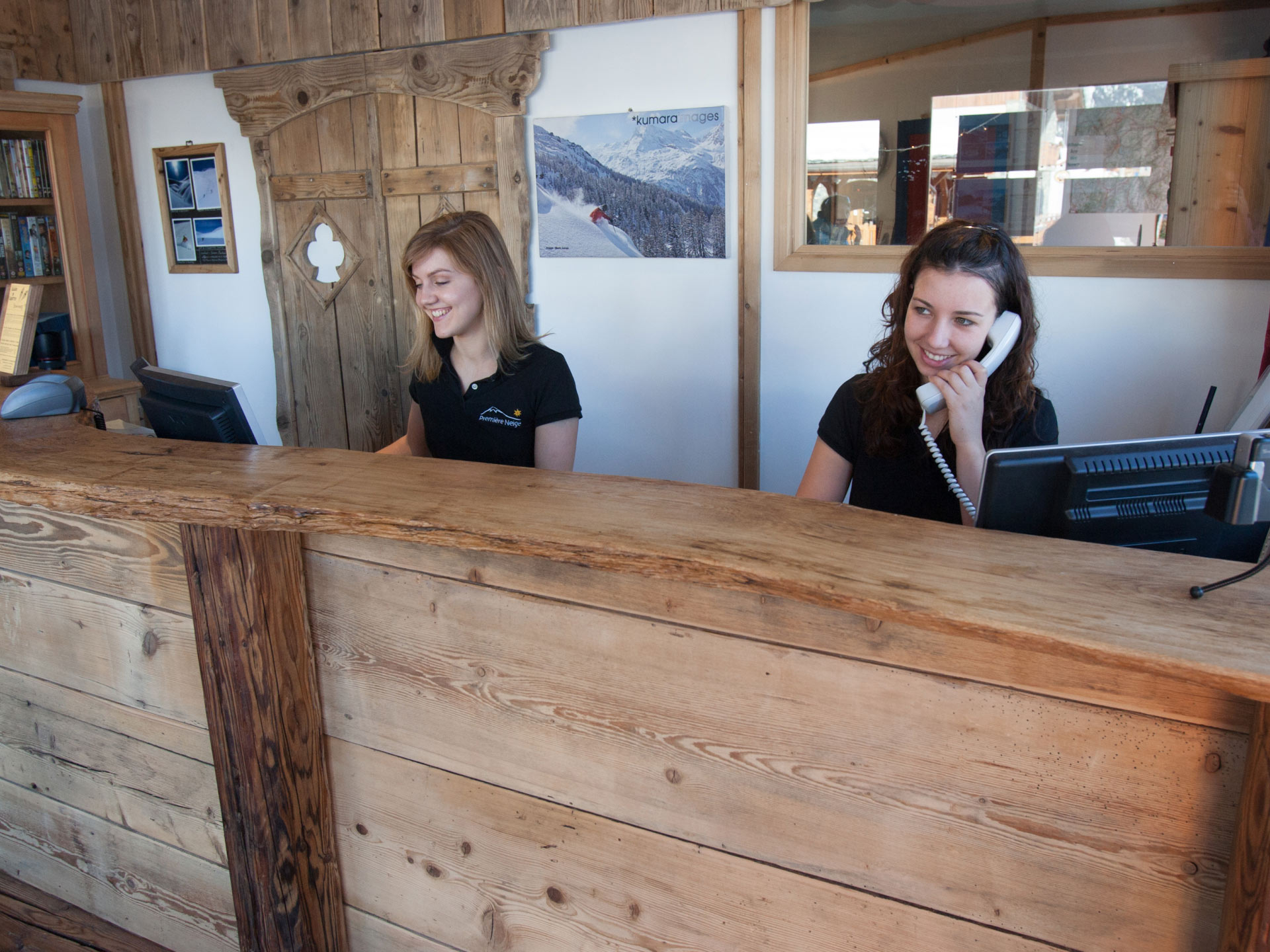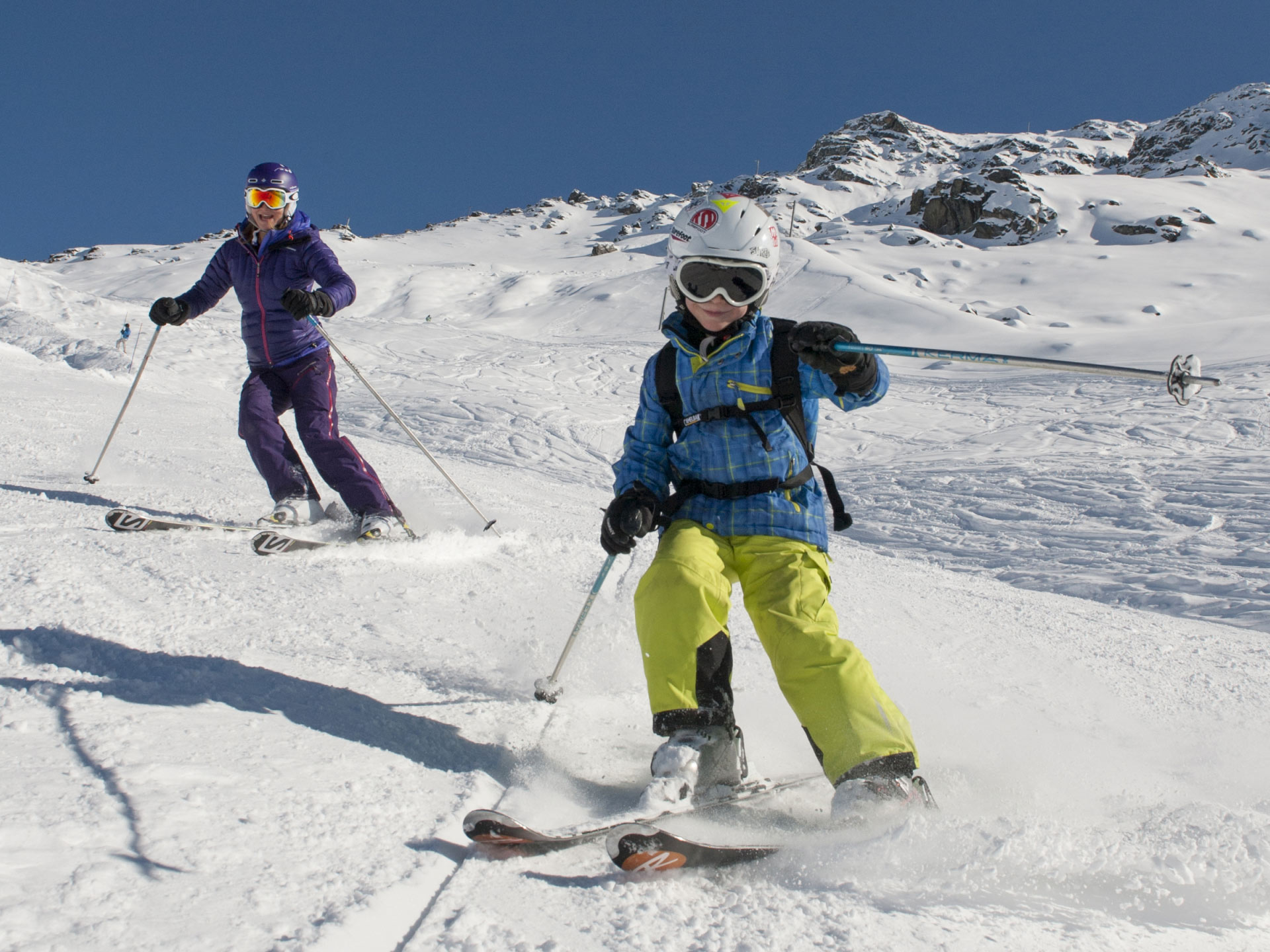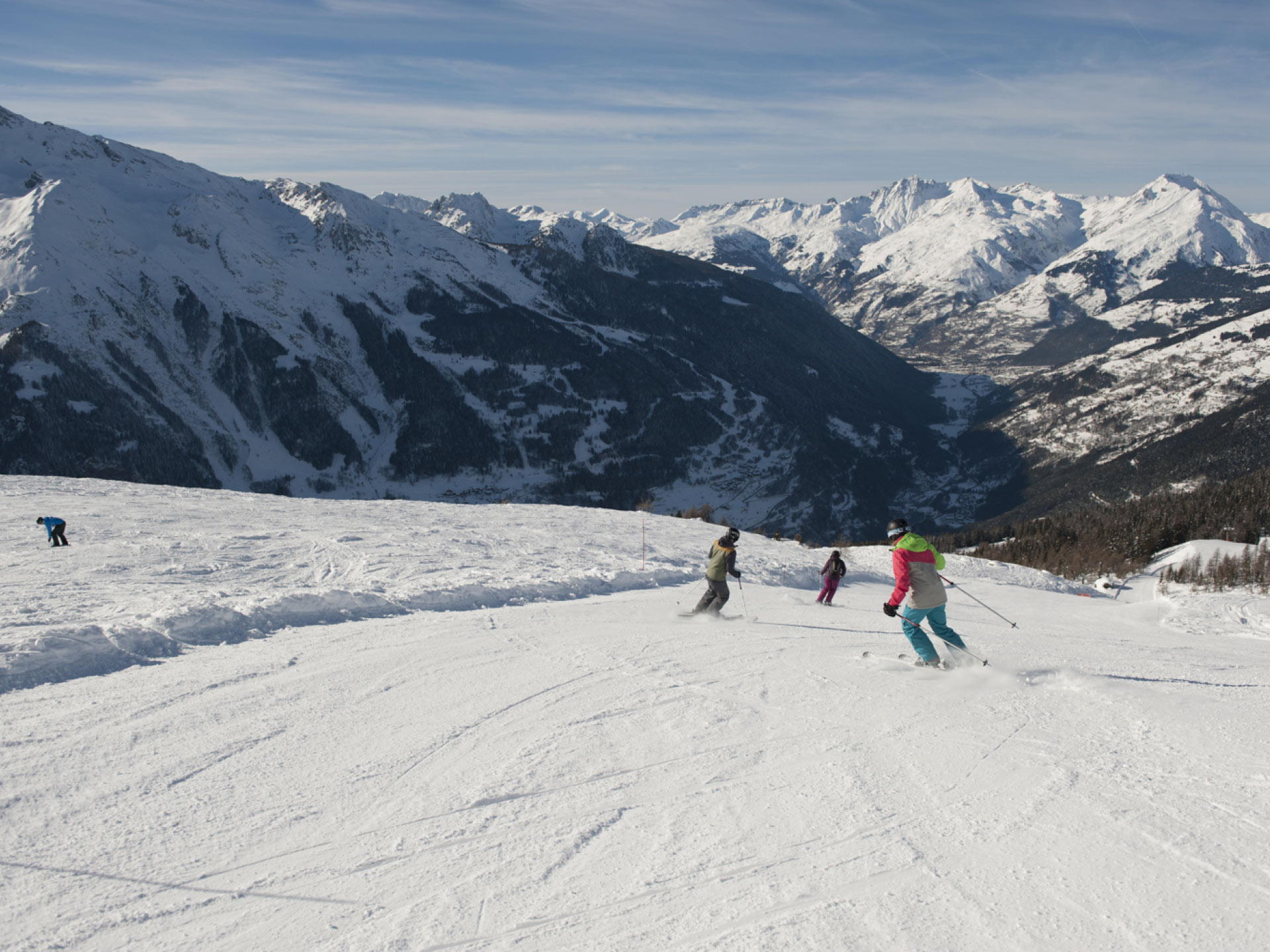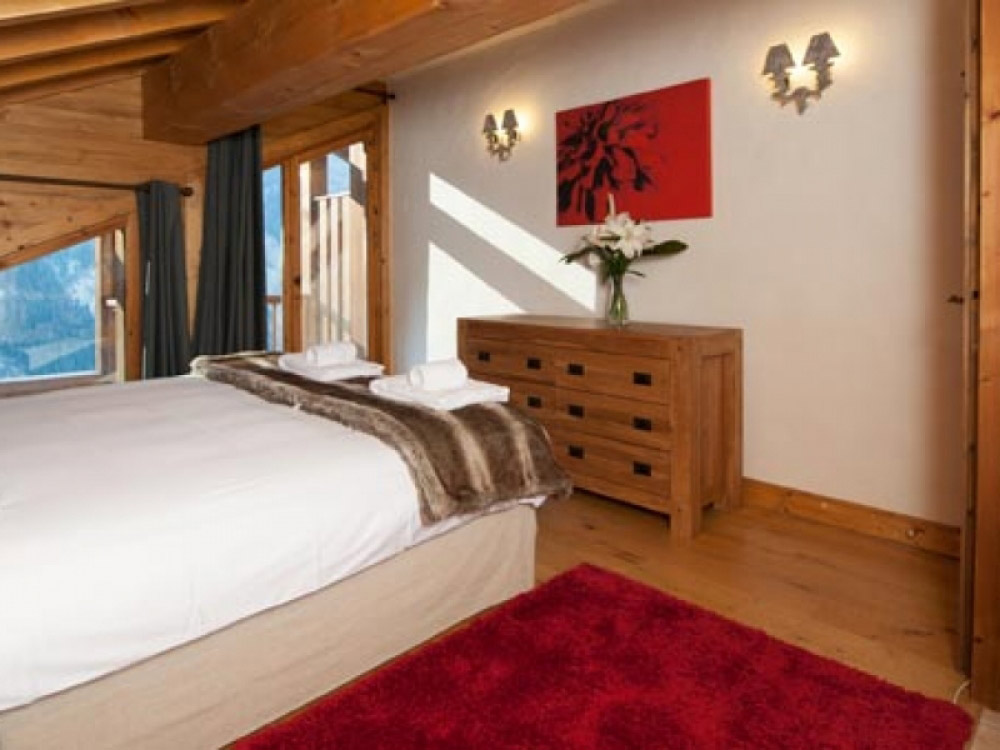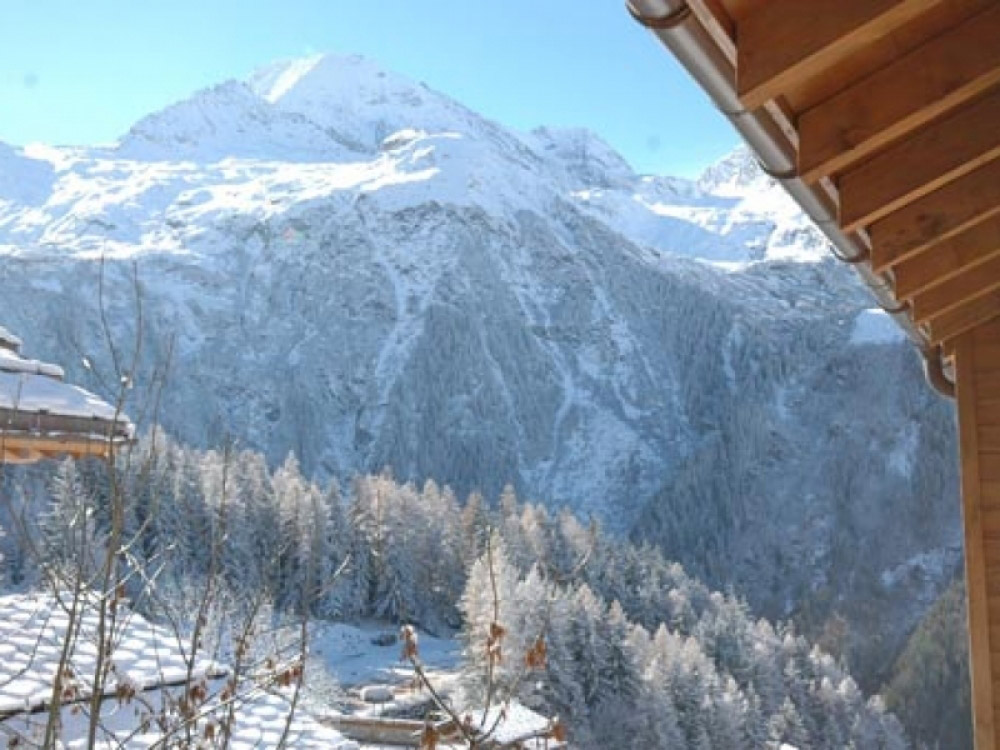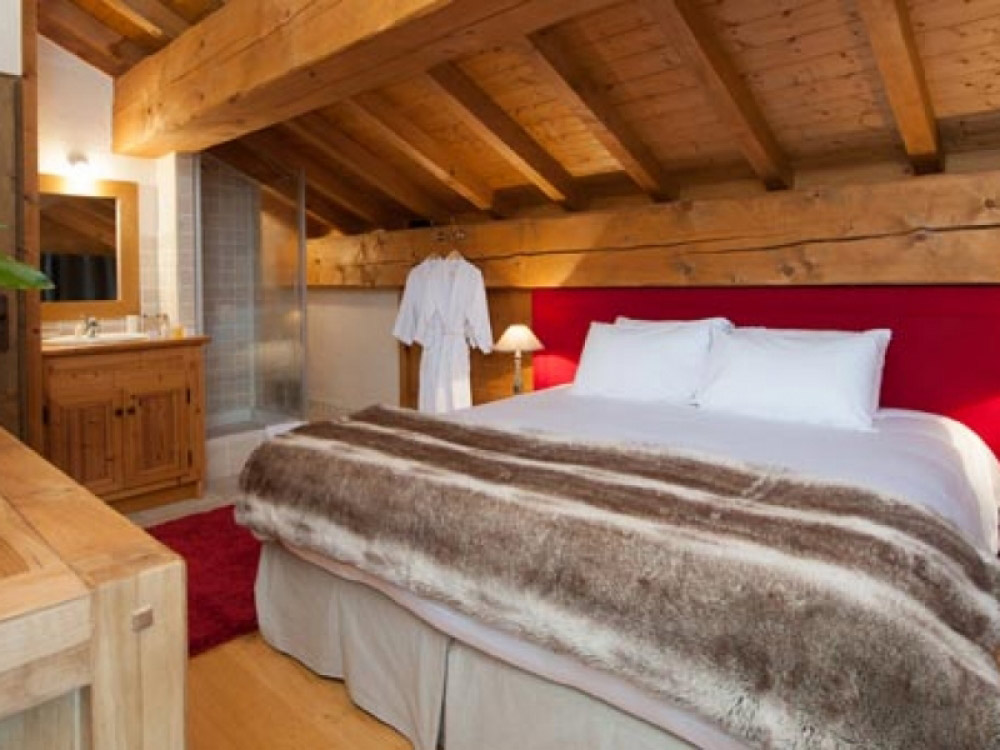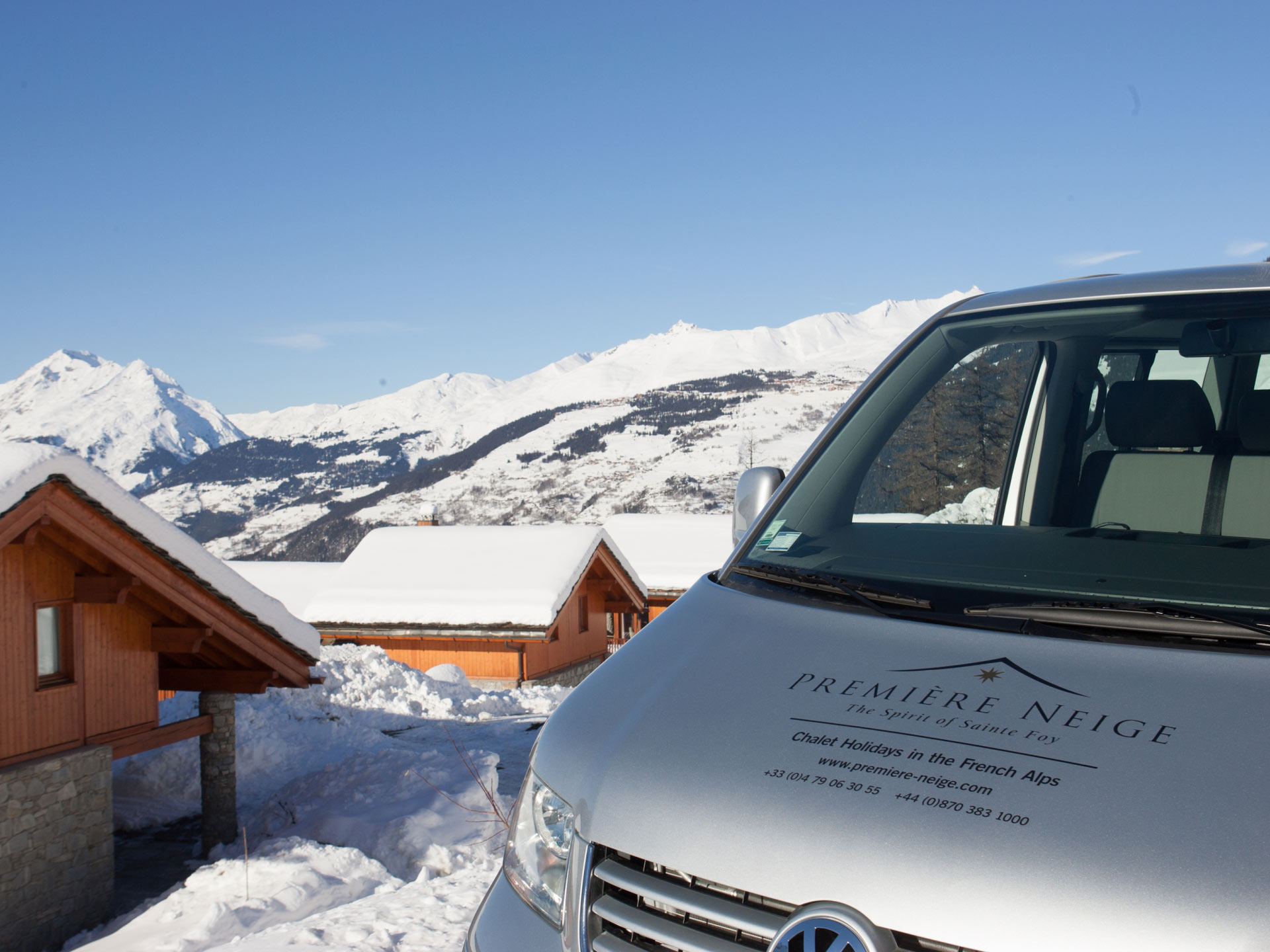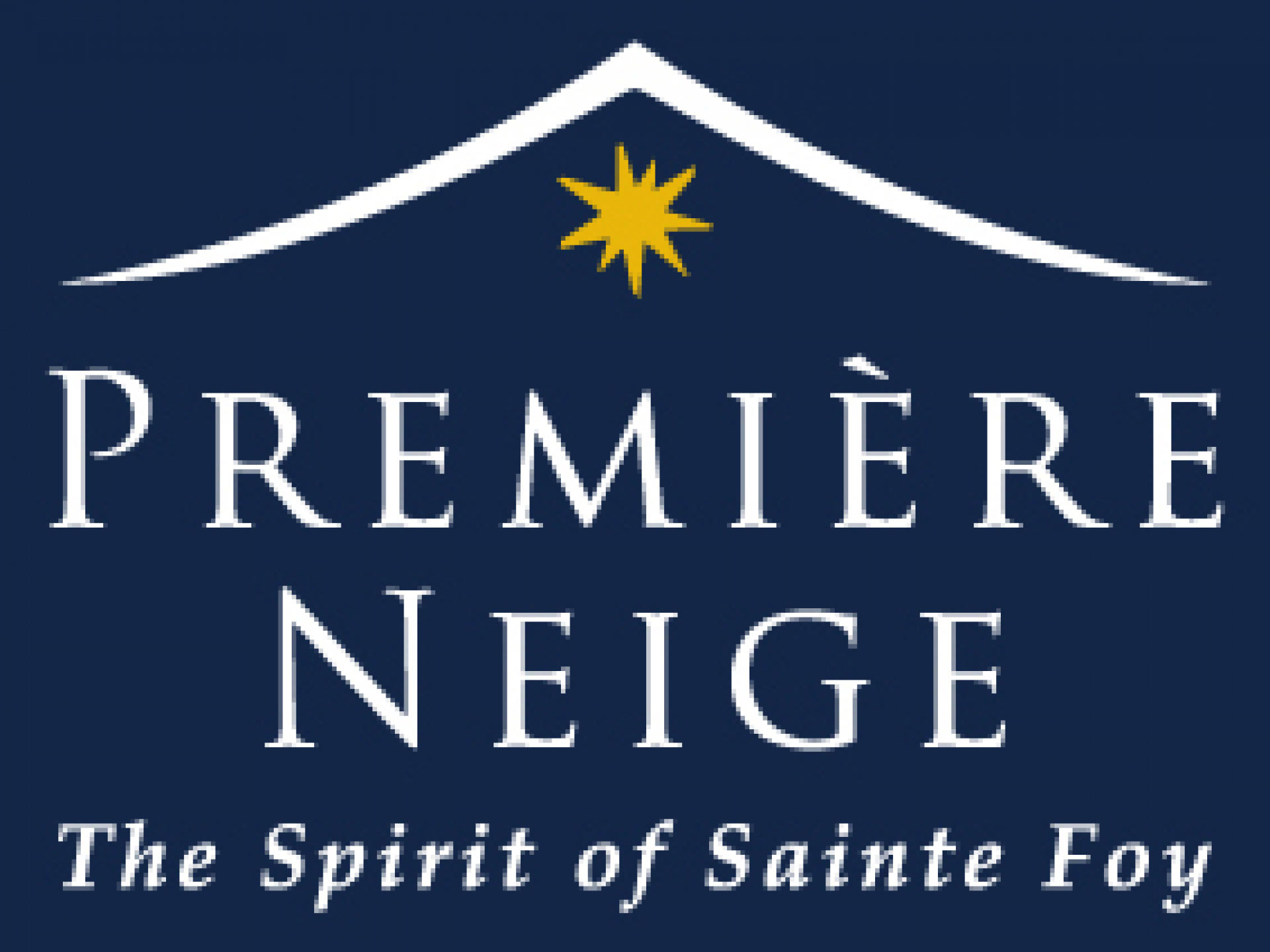 Special Offer
15% discount on selected weeks for a limited time only! Send us an enquiry for our best rates and dates!
Person/Week - Catered
Valid from 10/07/2017 to 31/08/2017
Property Description
Each spacious ensuite bedroom also benefits from either its own private balcony, or adjoined walk-in dressing room, meaning plenty of storage space, and room to relax. There is, in fact, balcony access on every level...however, the amazing views are without doubt best appreciated from the main level, where the large French windows open onto your balcony with bubbling hot tub.

The living room, kitchen and dining area occupying this main level have a modern, spacious, and open-plan feel. The living area is a great place to relax in the evenings after a day on the slopes, with its huge comfy sofas, flat screen TV with UK Freeview, iPod docking station, and cosy log fire.

The adjoining dining area with large dining table is ideal for sociable mealtimes with friends and family, and offers the perfect vantage point to observe your private chalet chef hard at work preparing your delicious evening meals.

For larger parties, The South Face just next door, provides the ideal combined accommodation solution for a luxurious break for up to 20 guests.
Location
Close to the lifts and resort amenities, with commanding views over Sainte Foy, this beautiful 5 bedroom property has been furnished to the highest standards, and offers a truly flexible holiday solution, where the property can be rented on a shared room by room, or exclusive occupancy basis.
Facilities
Bedroom 1 Double/twin bedroom with ensuite bathroom & private balcony
Bedroom 2 Double/twin bedroom with ensuite bathroom & dressing room
Bedroom 3 Double/twin bedroom with ensuite bathroom & private balcony
Bedroom 4 Double/twin bedroom with ensuite bathroom & dressing room
Bedroom 5 Double/twin bedroom with ensuite shower room & private balcony


What Transfer Services Do We Offer?

If you book a private transfer with us, it is simply that - private and exclusively yours whether you are two, six or eight people.

Let us take care of the final leg of your journey to and from Sainte Foy in our fleet of luxury VW Caravelle minibuses.

Return prices for private transfers are based on the cost of all 8 seats.

Shared Transfers

For smaller groups, or for those who don't require exclusivity, our shared transfers may be a more economical option. In our shared transfers, your party will be combined with another group where possible to help you keep the costs to a minimum.

Please note - if you are the first group to book a minibus, you will be charged for the minimum occupancy of 6 people. If we find another group to share with you, you will receive a refund for any additional places that you had initially paid for.
House Rules
We can also provide transfers in our fleet of minibuses for all guests (additional charge).
Property Video
Message to Owner

Send an enquiry or booking request directly to this property advertiser.

Pricing Type: Per Person Per Week

| | | | | |
| --- | --- | --- | --- | --- |
| Start | End | Catered Per Person, Per Week | Catered Sole Occupancy | |
| 16 Dec 17 | 23 Dec 17 | £715 | £6435 | Book |
| 23 Dec 17 | 30 Dec 17 | £1150 | £10350 | |
| 30 Dec 17 | 06 Jan 18 | £1675 | £15075 | Book |
| 06 Jan 18 | 13 Jan 18 | £875 | £7875 | Book |
| 13 Jan 18 | 20 Jan 18 | £875 | £7875 | Book |
| 20 Jan 18 | 27 Jan 18 | £875 | £7875 | Book |
| 27 Jan 18 | 03 Feb 18 | £890 | £8010 | Book |
| 03 Feb 18 | 10 Feb 18 | £950 | £8550 | Book |
| 10 Feb 18 | 17 Feb 18 | £1755 | £15795 | |
| 17 Feb 18 | 24 Feb 18 | £1150 | £10350 | Book |
| 24 Feb 18 | 03 Mar 18 | £950 | £8550 | Book |
| 03 Mar 18 | 10 Mar 18 | £900 | £8100 | Enquire |
| 10 Mar 18 | 17 Mar 18 | £900 | £8100 | Book |
| 17 Mar 18 | 24 Mar 18 | £900 | £8100 | Book |
| 24 Mar 18 | 31 Mar 18 | £1150 | £10350 | Book |
| 31 Mar 18 | 07 Apr 18 | £1190 | £10710 | |
| 07 Apr 18 | 14 Apr 18 | £950 | £8550 | Book |

AIRPORT TRANSFERS TO Sainte Foy