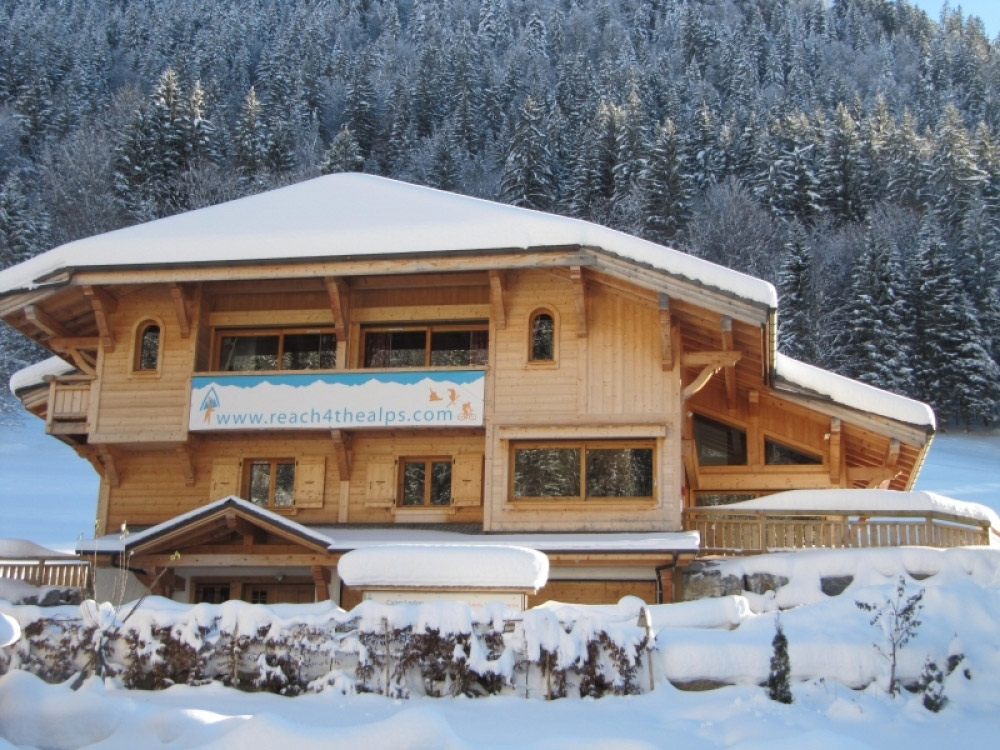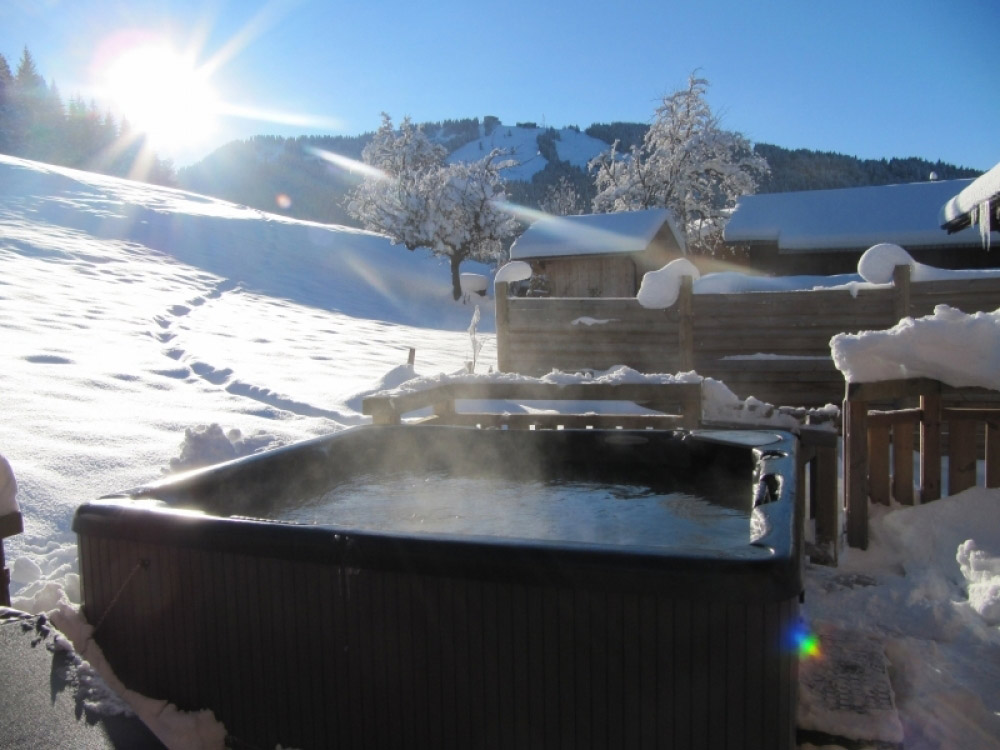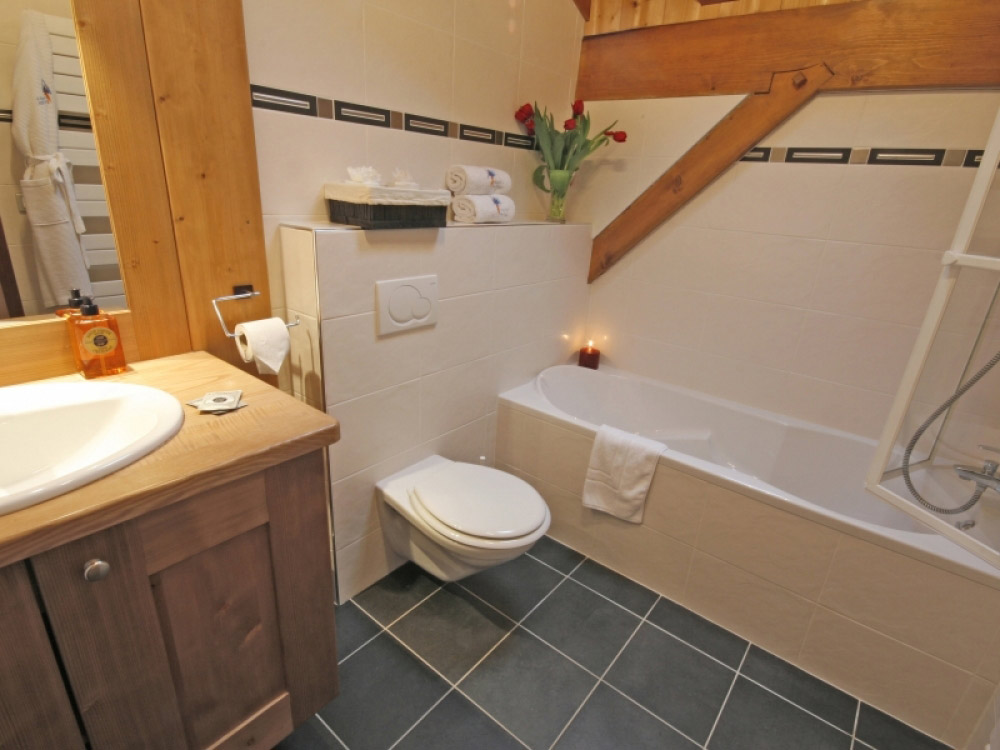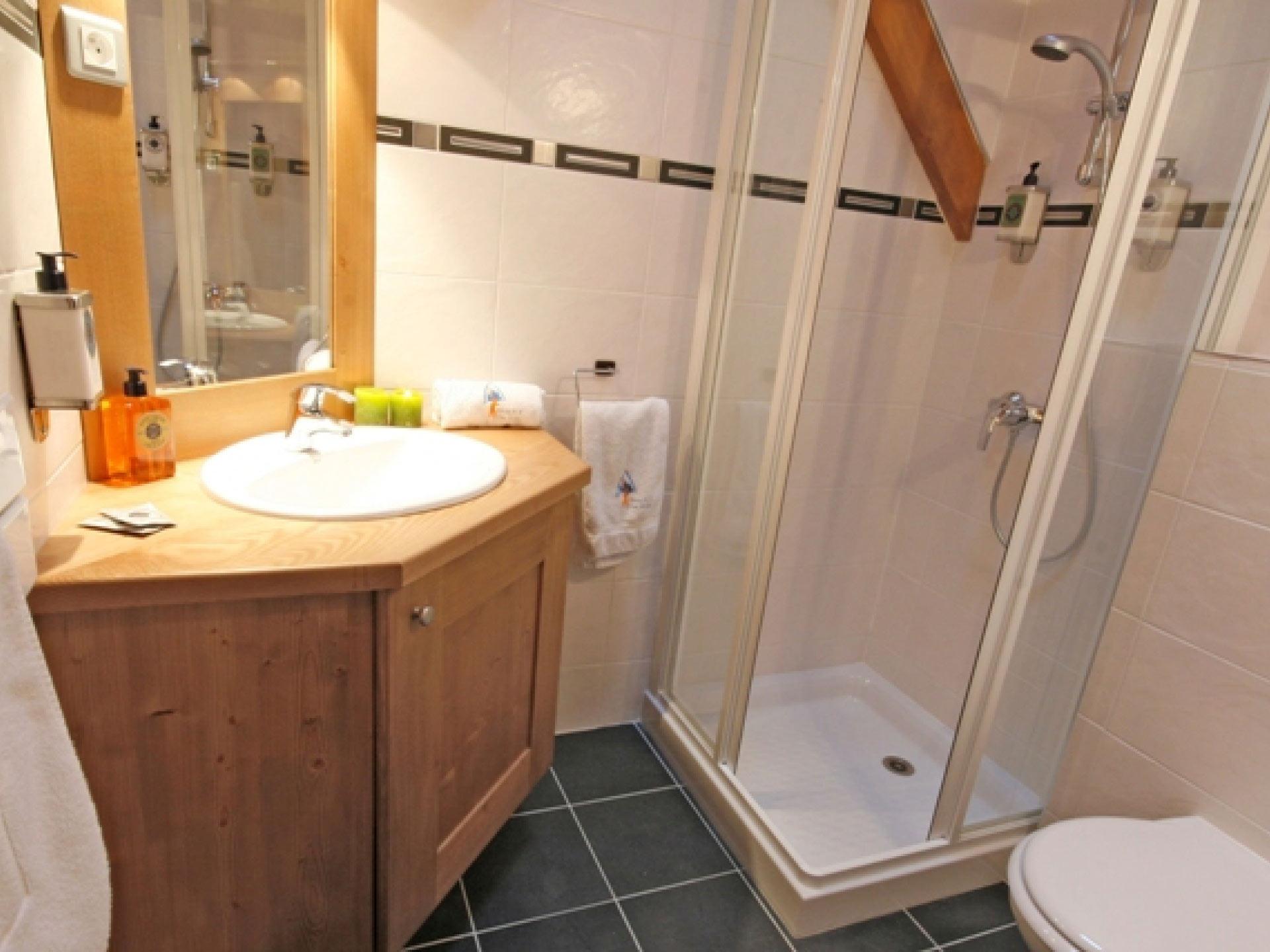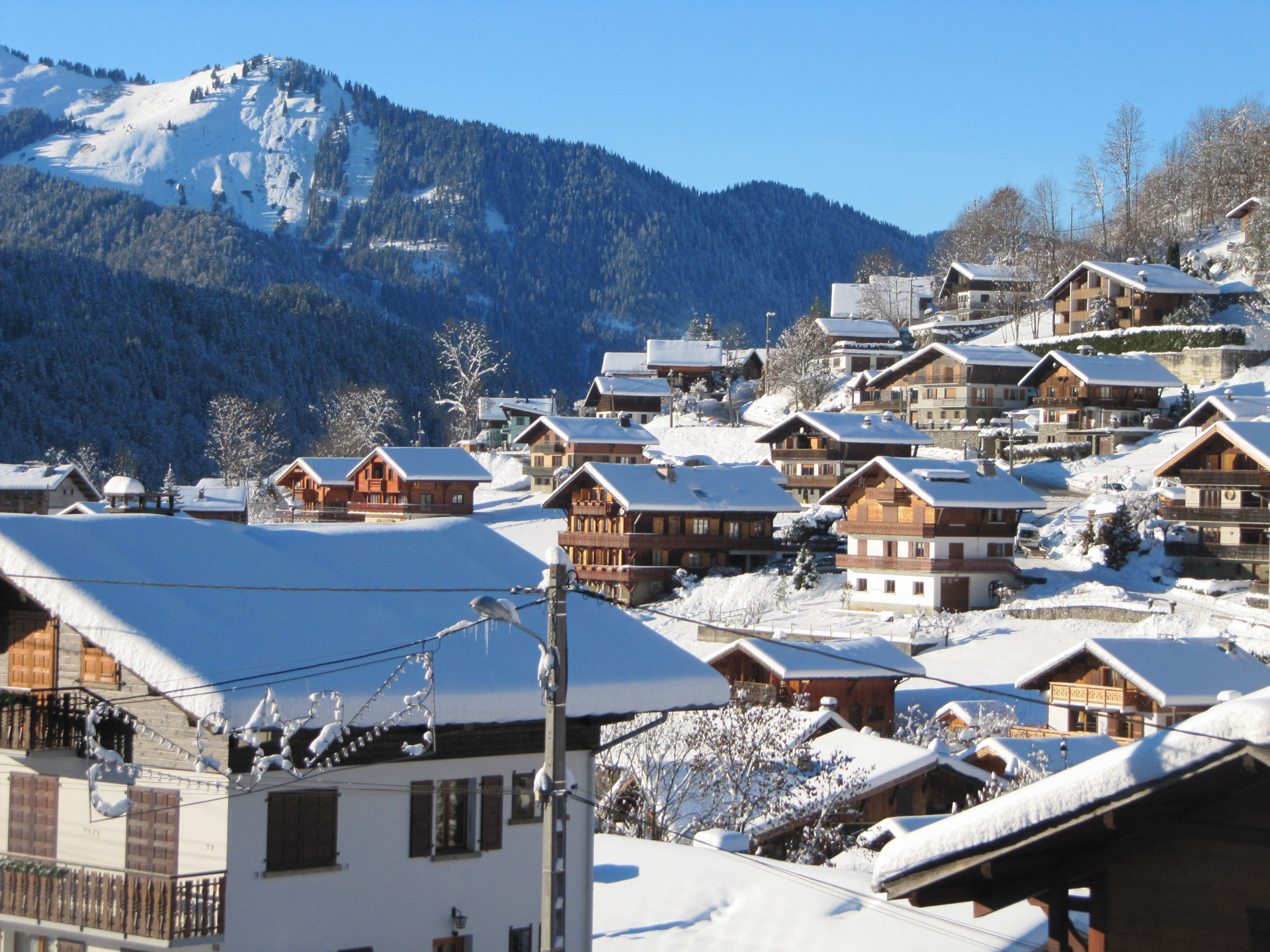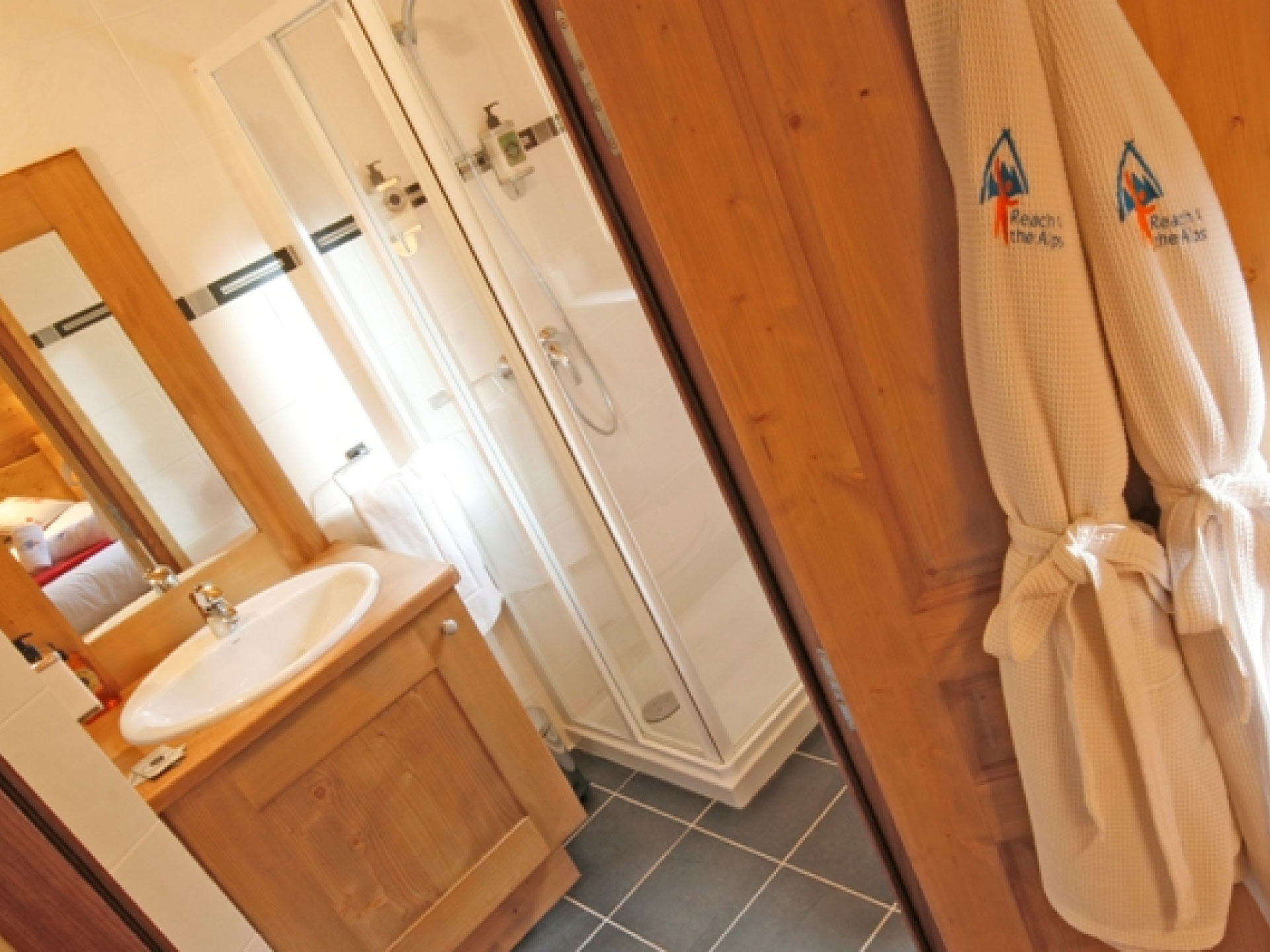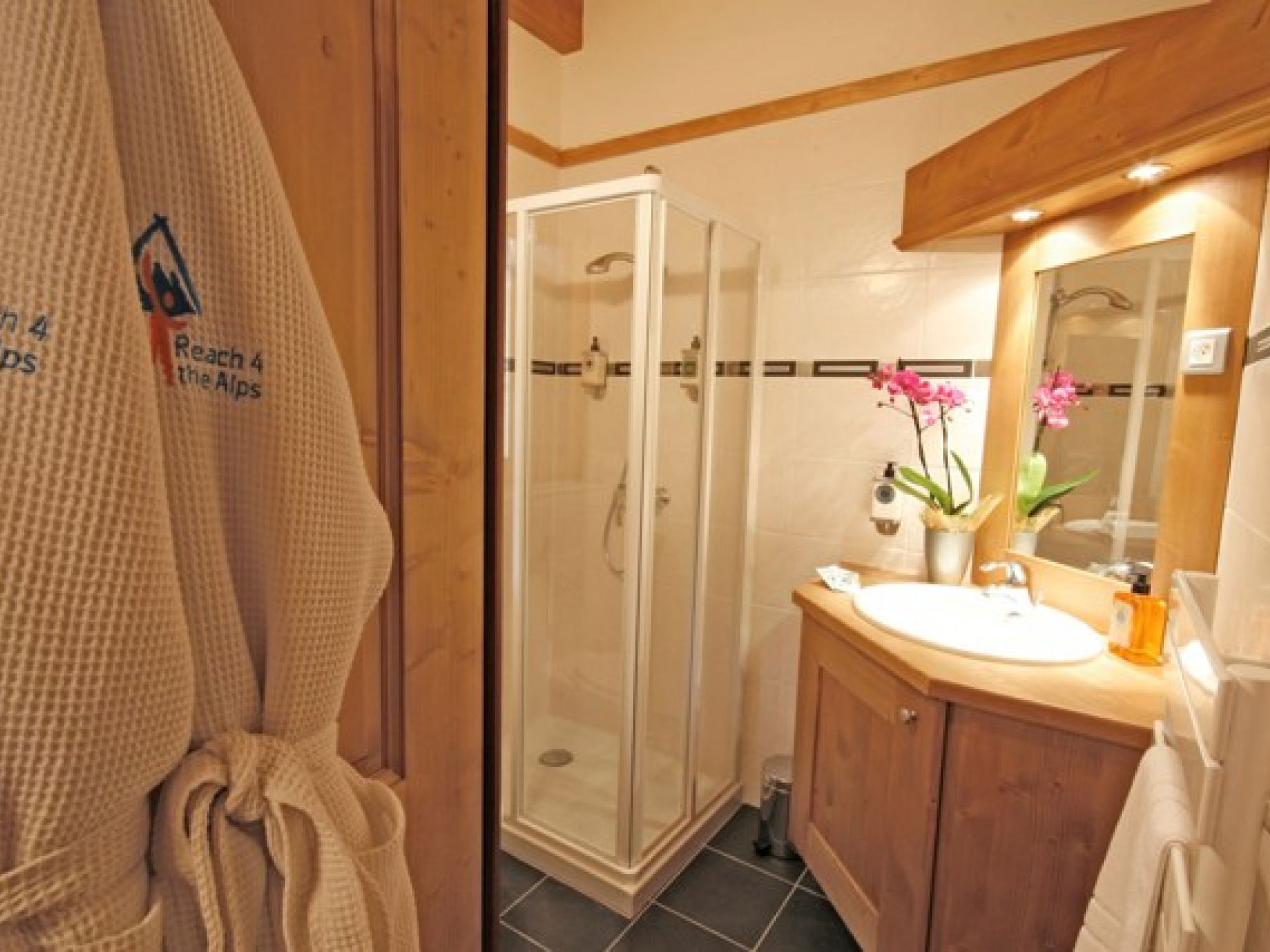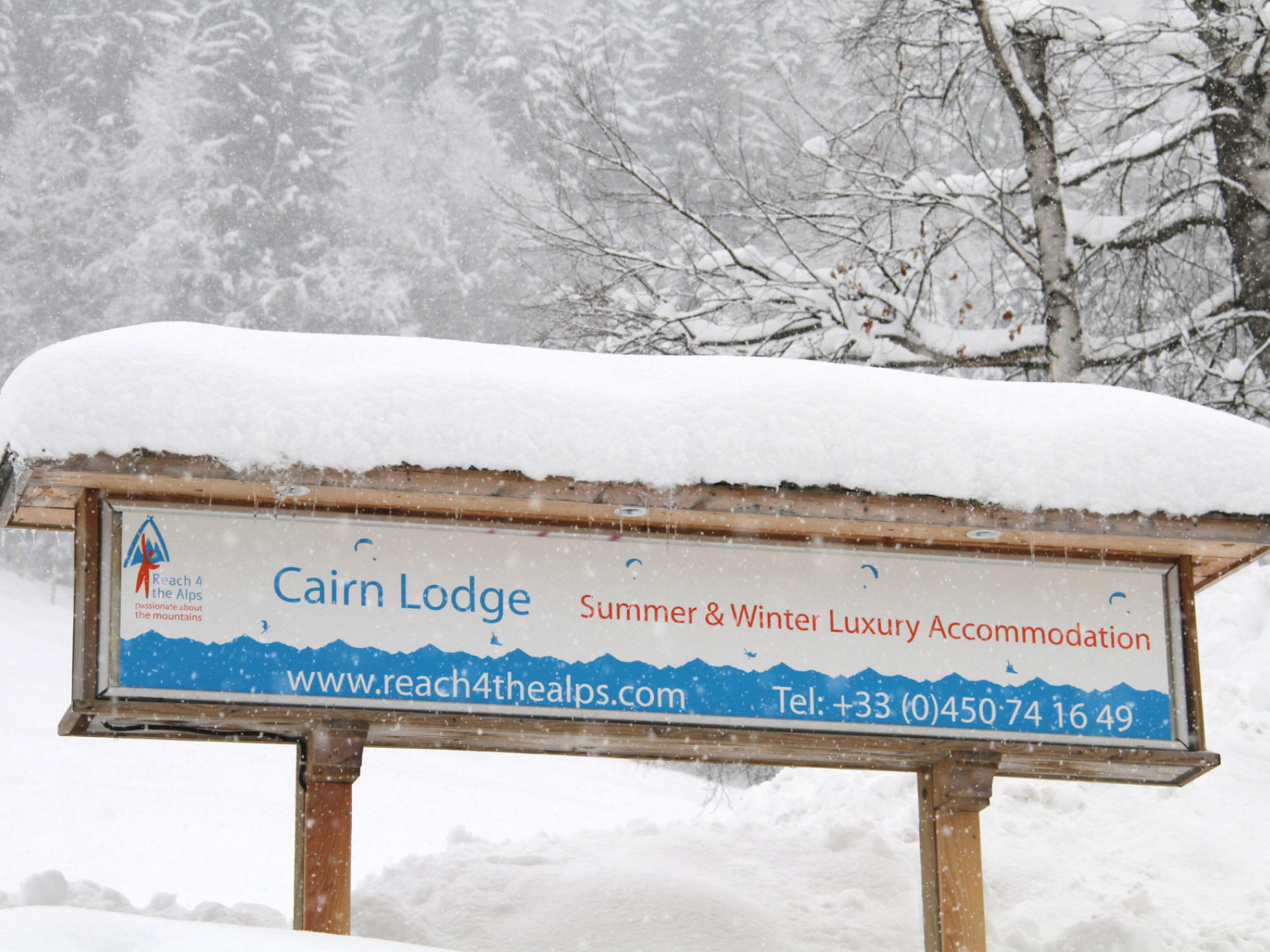 Special Offer
Cairn Lodge has been reduced by 33% at New Year. This stunning Morzine chalet sleeps up to 17 people - was €1200 NOW €795 euros per person. Start 2018 in style!
€795 Person/Week - Catered
Valid from 30/12/2017 to 06/01/2018
Property Description
Cairn Lodge has seven bedrooms, two family ensuite rooms at the front of the chalet sleeping 2-4 both with balconies, three ensuite twin/doubles, one ensuite twin/double with balcony and one bunkbed room, ideal for children or teenagers or for single guests as there is no single supplement.

The dining /sitting room is open plan and enjoys fantastic views over Morzine, there is lots of comfy sofas centered around a wood burning stove and French patio doors open out onto the sun terrace and hot tub. Downstairs the garage has been converted into a games room making it ideal for families and large groups with additional sofas, TV and DVD player and a table tennis table.

There is also a sauna/relaxation room. Heated boot racks ensure toasty toes in the mornings and there is racks for boards and skis
Location
The chalet is a couple of minutes walk to the nearest bar "The Garage" and a 7 minute walk to the "Dixie Bar" end of town where there is a good choice of bars, shops and restaurants. Situated on the road leading out of Morzine towards Prodain telecabine it is well placed for both accessing Avoriaz via Prodain and also Morzine and Les Gets via Pleney telecabine. While we offer a complimentary morning drop off and afternoon pick up mini-bus service for our guests the chalet is also on the free ski bus route which passes every 5 minutes.

Facilities
In the winter Cairn Lodge is a catered chalet, in the summer it's self catered. Here's a little bit more about hte winter offering.

Along with the superb accommodation it is the excellent chalet service and delicious meals provided by your chalet hosts that will ensure you have a memorable holiday for all the right reasons. Our staff are handpicked for their outgoing personalities, interest in skiing/boarding and for their catering experience. We are happy to say a lot of our staff as well as guests come back to us every year.
House Rules
No outdoor shoes
No smoking
Property Video
Message to Owner

Send an enquiry or booking request directly to this property advertiser, to ensure you receive their reply check the spam filters on your email settings.

Pricing Type: Per person, per week

| | | | | | | | |
| --- | --- | --- | --- | --- | --- | --- | --- |
| Start | End | Catered per person per week | Catered sole occupancy | Short break | Self Catered, sole occupancy, per week | catered per person per night | |
| 16 Dec 17 | 23 Dec 17 | €500 | n/a | n/a | n/a | €75 | Enquire |
| 23 Dec 17 | 30 Dec 17 | n/a | n/a | n/a | n/a | n/a | |
| 30 Dec 17 | 06 Jan 18 | €795 | n/a | n/a | n/a | n/a | Book |
| 06 Jan 18 | 14 Jan 18 | €650 | €9000 | n/a | n/a | n/a | |
| 14 Jan 18 | 21 Jan 18 | €650 | €9000 | n/a | n/a | n/a | Enquire |
| 21 Jan 18 | 25 Jan 18 | n/a | n/a | €645 | n/a | n/a | Enquire |
| 25 Jan 18 | 28 Jan 18 | n/a | n/a | €695 | n/a | n/a | Book |
| 28 Jan 18 | 01 Feb 18 | n/a | n/a | €645 | n/a | n/a | Enquire |
| 01 Feb 18 | 04 Feb 18 | n/a | n/a | €695 | n/a | n/a | |
| 04 Feb 18 | 11 Feb 18 | €795 | €11000 | n/a | n/a | n/a | Book |
| 11 Feb 18 | 18 Feb 18 | n/a | n/a | n/a | n/a | n/a | |
| 18 Feb 18 | 25 Feb 18 | n/a | n/a | n/a | n/a | n/a | Enquire |
| 25 Feb 18 | 28 Feb 18 | n/a | n/a | €595 | n/a | n/a | Book |
| 28 Feb 18 | 04 Mar 18 | n/a | n/a | n/a | n/a | n/a | |
| 04 Mar 18 | 11 Mar 18 | €795 | €11000 | n/a | n/a | n/a | Enquire |
| 11 Mar 18 | 14 Mar 18 | n/a | n/a | €595 | n/a | n/a | Enquire |
| 14 Mar 18 | 18 Mar 18 | n/a | n/a | €745 | n/a | n/a | Enquire |
| 18 Mar 18 | 25 Mar 18 | €650 | €9000 | n/a | n/a | n/a | |
| 25 Mar 18 | 01 Apr 18 | €795 | €11000 | n/a | n/a | n/a | Book |
| 01 Apr 18 | 08 Apr 18 | €795 | €11000 | n/a | n/a | n/a | Book |
| 08 Apr 18 | 15 Apr 18 | €650 | €9000 | n/a | n/a | n/a | Book |
| 26 May 18 | 02 Jun 18 | n/a | n/a | n/a | €1200 | n/a | Book |
| 02 Jun 18 | 09 Jun 18 | n/a | n/a | n/a | €1000 | n/a | Book |
| 09 Jun 18 | 16 Jun 18 | n/a | n/a | n/a | €1000 | n/a | Book |
| 16 Jun 18 | 23 Jun 18 | n/a | n/a | n/a | €1000 | n/a | Book |
| 23 Jun 18 | 30 Jun 18 | n/a | n/a | n/a | €1800 | n/a | Book |
| 30 Jun 18 | 07 Jul 18 | n/a | n/a | n/a | €1800 | n/a | Book |
| 07 Jul 18 | 14 Jul 18 | n/a | n/a | n/a | €1800 | n/a | Book |
| 14 Jul 18 | 21 Jul 18 | n/a | n/a | n/a | €2200 | n/a | Book |
| 21 Jul 18 | 28 Jul 18 | n/a | n/a | n/a | €2800 | n/a | Book |
| 28 Jul 18 | 04 Aug 18 | n/a | n/a | n/a | €2900 | n/a | Book |
| 04 Aug 18 | 11 Aug 18 | n/a | n/a | n/a | €2800 | n/a | Book |
| 11 Aug 18 | 18 Aug 18 | n/a | n/a | n/a | €2800 | n/a | Book |
| 18 Aug 18 | 25 Aug 18 | n/a | n/a | n/a | €2600 | n/a | Book |
| 25 Aug 18 | 01 Sep 18 | n/a | n/a | n/a | €1800 | n/a | Book |
| 01 Sep 18 | 08 Sep 18 | n/a | n/a | n/a | €1200 | n/a | Book |
| 08 Sep 18 | 15 Sep 18 | n/a | n/a | n/a | €1200 | n/a | Book |

AIRPORT TRANSFERS TO Morzine