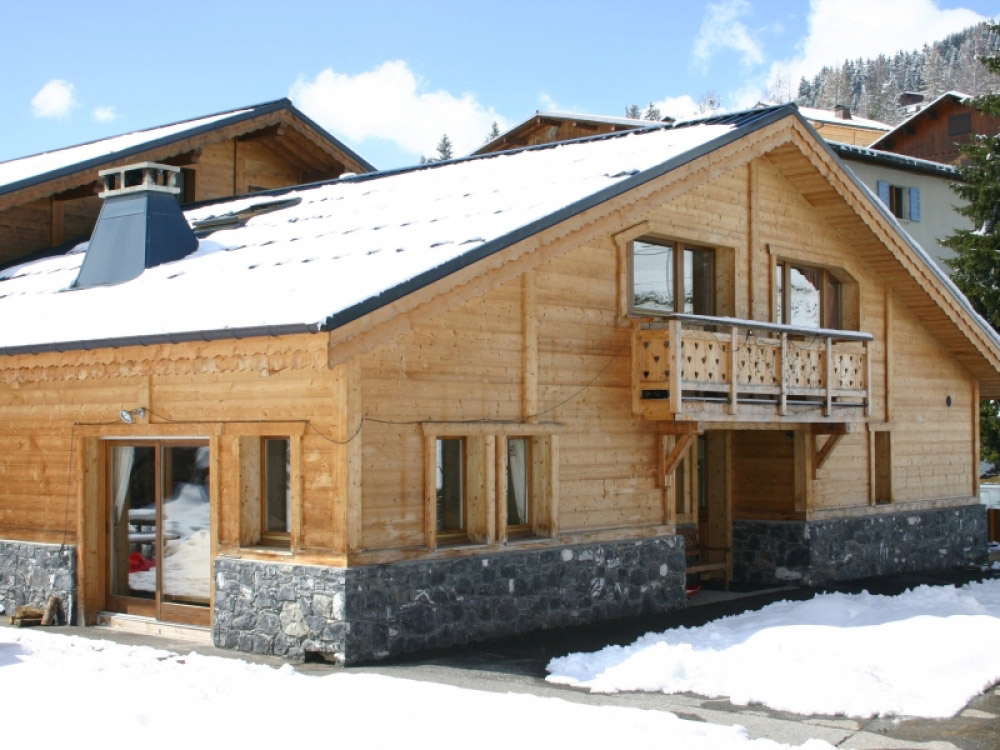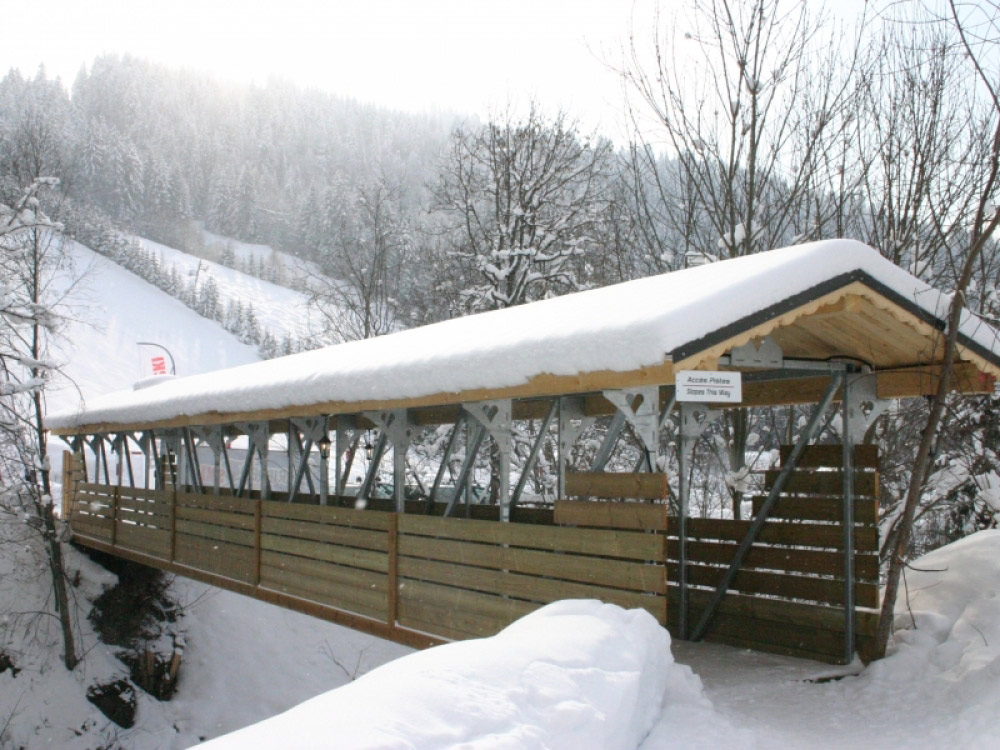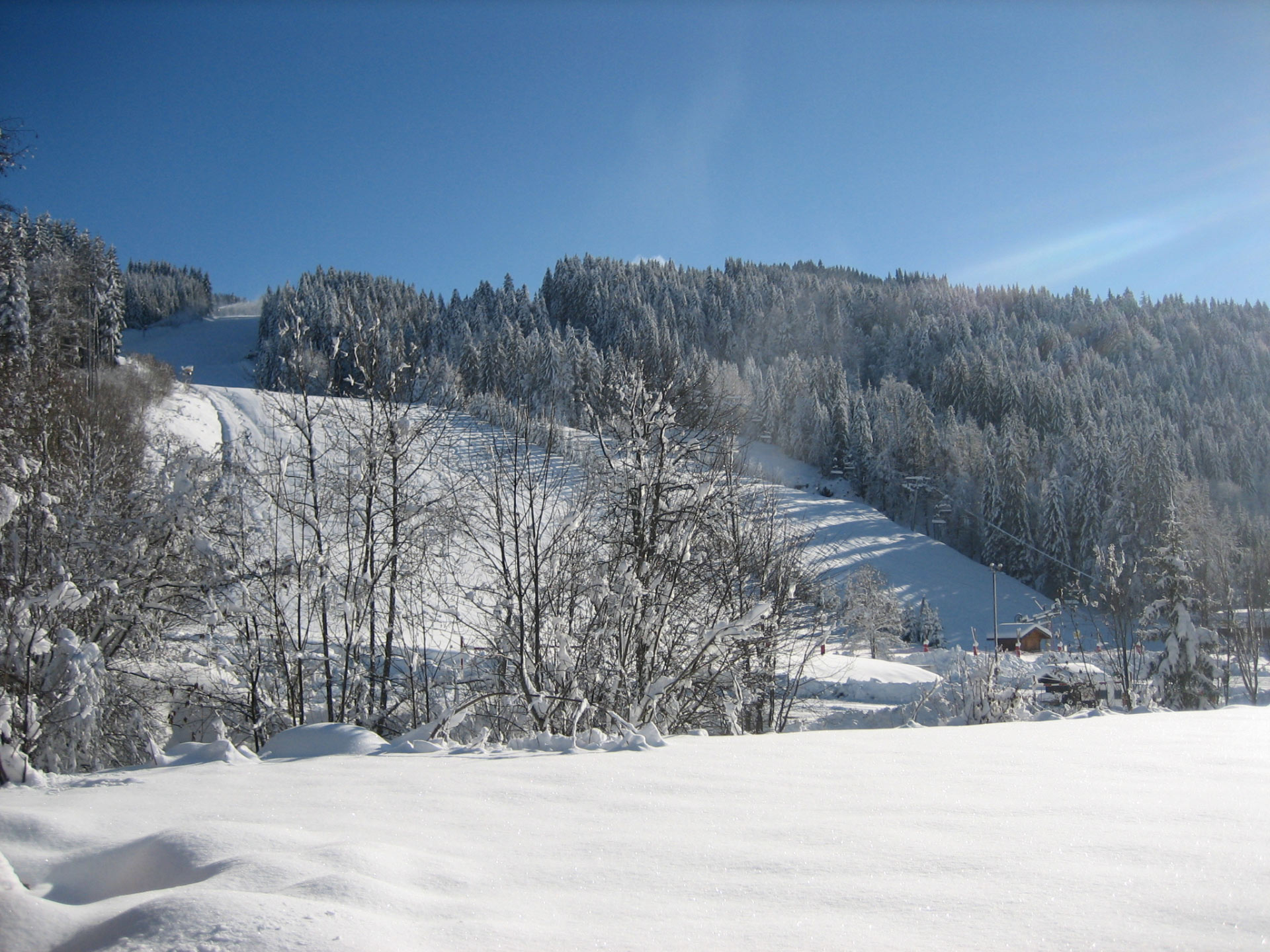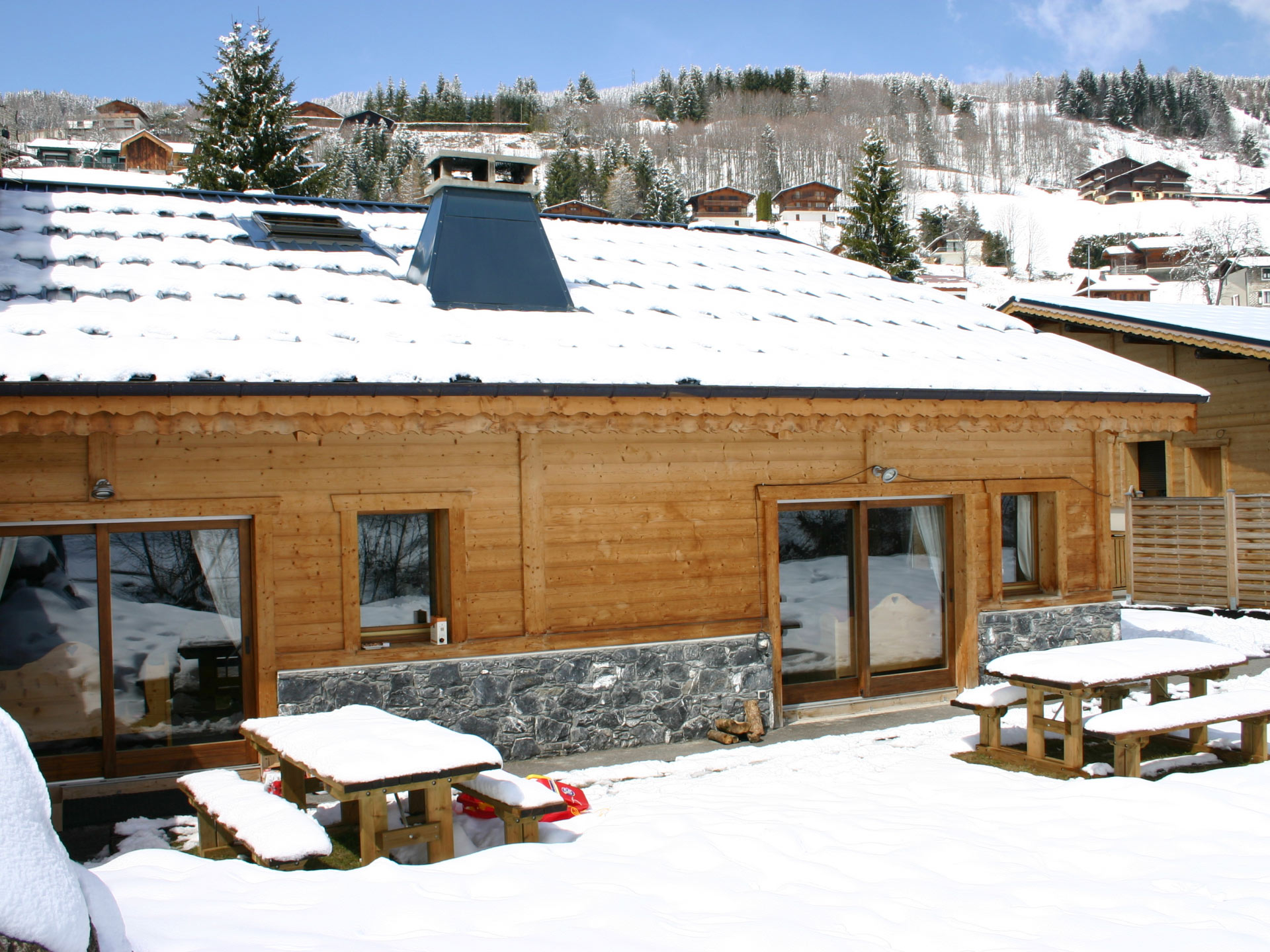 Special Offer
MASSIVE REDUCTIONS ON THE WEEK OF THE 26th MARCH: FULLY CATERED.The price is now €495 euros per person including return Geneva transfers for a week stay at this piste side chalet.
€495 Person/Week - Catered
Valid from 26/03/2017 to 02/04/2017
Property Description
Chalet Alouette is a stunning chalet of old style timber and stone, the covering of snow on the roof and garden adds to the picture book exterior.

Inside, the chalet is bright and airy; all rooms are spacious and have en-suite facilities. The open plan dining/sitting room is an exceptionally spacious room with the kitchen and dining area at one end and then lots of comfy sofas surrounding the open log fire at the other end. TV and DVD are provided.

Floor to ceiling French doors lead out onto the large wooden terrace which overlooks the pistes of Les Perrieres and La Turche, which are floodlit at night. For a little bit of added luxury we have installed an outdoor sauna & hot tub.

Chalet Alouette sleeps up to 10 in 4 bedrooms, the chalet can be booked by one party of 8-10 or several couples or smaller parties. For larger groups of 16-20 you can book this chalet and its twin next door, Chalet Martinet.

Location
Chalet Alouette has a great location only 200m from the new high speed Perrieres chairlift at the entrance to Les Gets.

Thanks to a new bridge across the brook, you can ski to within a 1 minute walk from the chalet. For those first time skiers/boarders and children, we offer a morning drop off service in our mini-bus to the bottom of the main beginner piste.

Facilities
Direct access to pistes
All rooms en suite
Open log fire
200m from high speed chairlift
10 minute walk to town centre
Bus stop for free ski bus just outside
Phenomenal view overlooking the piste
Outdoor sauna
Hot Tub
Boot and ski storage
Garden
House Rules
No outdoor shoes in chalet
No smoking
Property Video
Message to Owner

Send an enquiry or booking request directly to this property advertiser.

Pricing Type: Per person Per Week

| | | | | | | | |
| --- | --- | --- | --- | --- | --- | --- | --- |
| Start | End | Catered Per Person Per Week | Catered sole occupancy | Short break | Self Catered, sole occupancy, per week | catered per person per night | |
| 26 Mar 17 | 02 Apr 17 | €495 | n/a | n/a | n/a | n/a | Book |
| 02 Apr 17 | 09 Apr 17 | €795 | n/a | n/a | n/a | n/a | |
| 09 Apr 17 | 16 Apr 17 | €595 | n/a | n/a | n/a | n/a | |
| 25 Jun 17 | 02 Jul 17 | n/a | n/a | n/a | €1600 | n/a | Book |
| 02 Jul 17 | 09 Jul 17 | n/a | n/a | n/a | €1275 | n/a | Book |
| 09 Jul 17 | 16 Jul 17 | n/a | n/a | n/a | €1275 | n/a | Book |
| 16 Jul 17 | 23 Jul 17 | n/a | n/a | n/a | €1275 | n/a | Book |
| 23 Jul 17 | 30 Jul 17 | n/a | n/a | n/a | €1400 | n/a | Book |
| 30 Jul 17 | 06 Aug 17 | n/a | n/a | n/a | €1485 | n/a | Book |
| 06 Aug 17 | 13 Aug 17 | n/a | n/a | n/a | €1485 | n/a | Book |
| 13 Aug 17 | 20 Aug 17 | n/a | n/a | n/a | €1485 | n/a | Book |
| 20 Aug 17 | 27 Aug 17 | n/a | n/a | n/a | €1350 | n/a | Book |
| 15 Dec 17 | 22 Dec 17 | €450 | n/a | n/a | n/a | €70 | Book |
| 22 Dec 17 | 29 Dec 17 | n/a | n/a | n/a | n/a | n/a | |
| 29 Dec 17 | 06 Jan 18 | n/a | n/a | n/a | n/a | n/a | Book |
| 06 Jan 18 | 14 Jan 18 | €625 | €4900 | n/a | n/a | n/a | Book |
| 14 Jan 18 | 21 Jan 18 | €625 | €4900 | n/a | n/a | n/a | Book |
| 21 Jan 18 | 28 Jan 18 | €725 | €5600 | n/a | n/a | n/a | Book |
| 28 Jan 18 | 04 Feb 18 | €725 | €5600 | n/a | n/a | n/a | Book |
| 04 Feb 18 | 11 Feb 18 | €725 | €5600 | n/a | n/a | n/a | Book |
| 11 Feb 18 | 18 Feb 18 | n/a | n/a | n/a | n/a | n/a | Book |
| 18 Feb 18 | 25 Feb 18 | n/a | n/a | n/a | n/a | n/a | Book |
| 25 Feb 18 | 04 Mar 18 | €725 | €5600 | n/a | n/a | n/a | Book |
| 04 Mar 18 | 11 Mar 18 | €725 | €5600 | n/a | n/a | n/a | Book |
| 11 Mar 18 | 18 Mar 18 | €725 | €5600 | n/a | n/a | n/a | Book |
| 18 Mar 18 | 25 Mar 18 | €625 | €4900 | n/a | n/a | n/a | Book |
| 25 Mar 18 | 01 Apr 18 | €725 | €5600 | n/a | n/a | n/a | Book |
| 01 Apr 18 | 08 Apr 18 | €725 | €5600 | n/a | n/a | n/a | Book |
| 08 Apr 18 | 15 Apr 18 | €625 | €4900 | n/a | n/a | n/a | Book |

AIRPORT TRANSFERS TO Les Gets