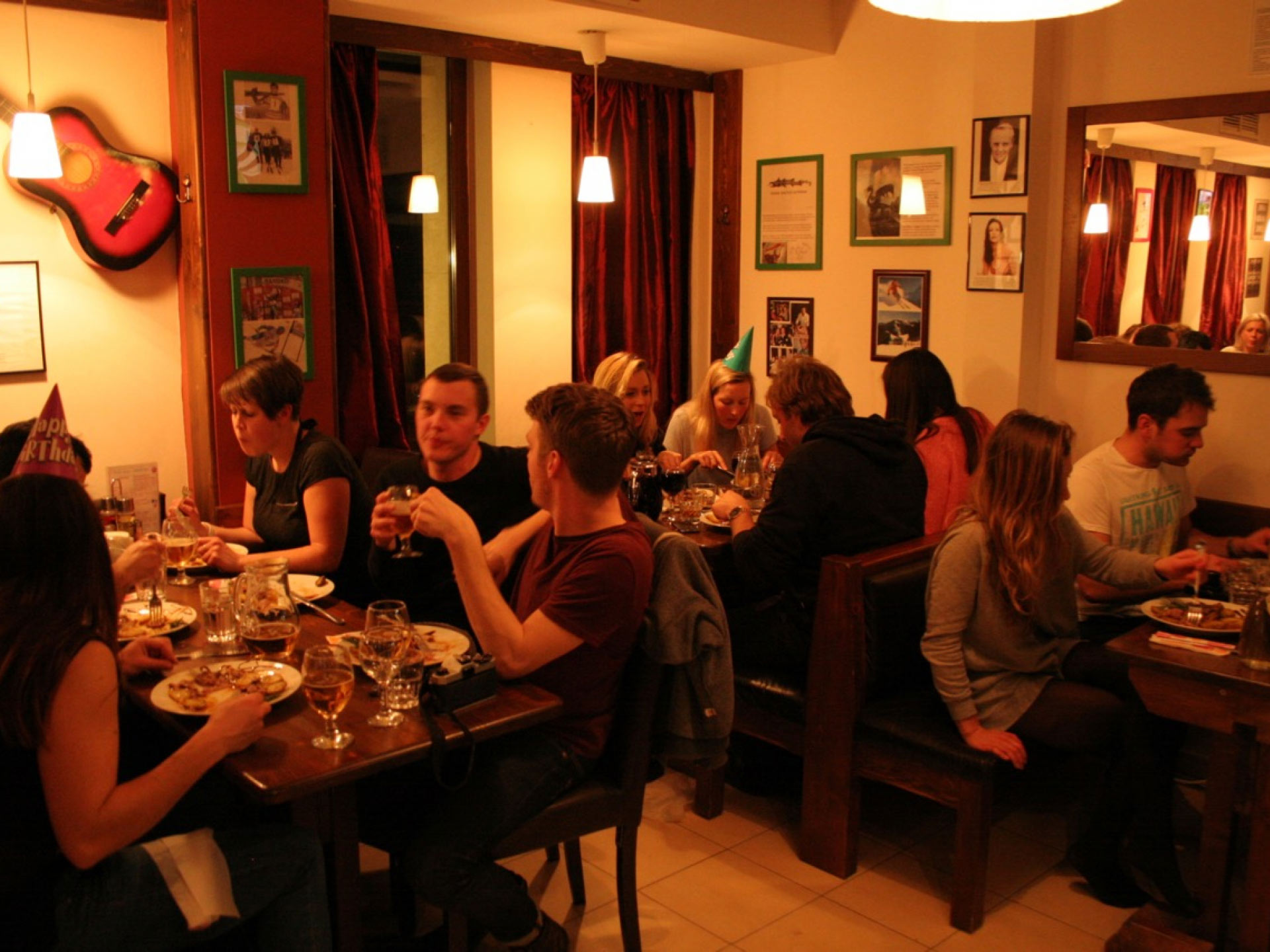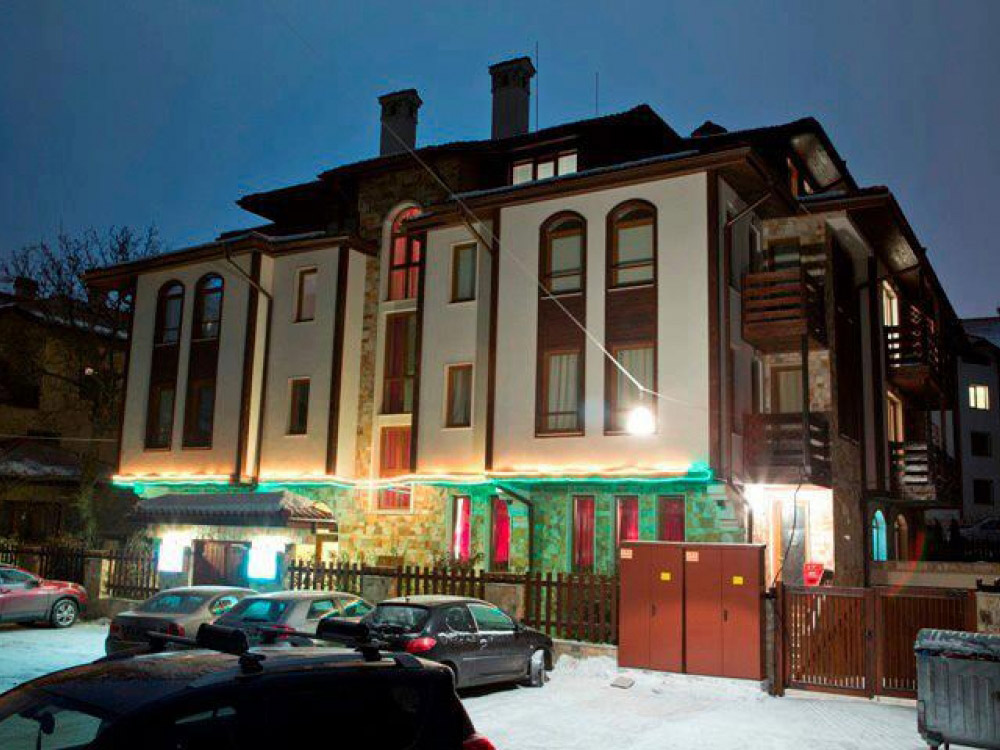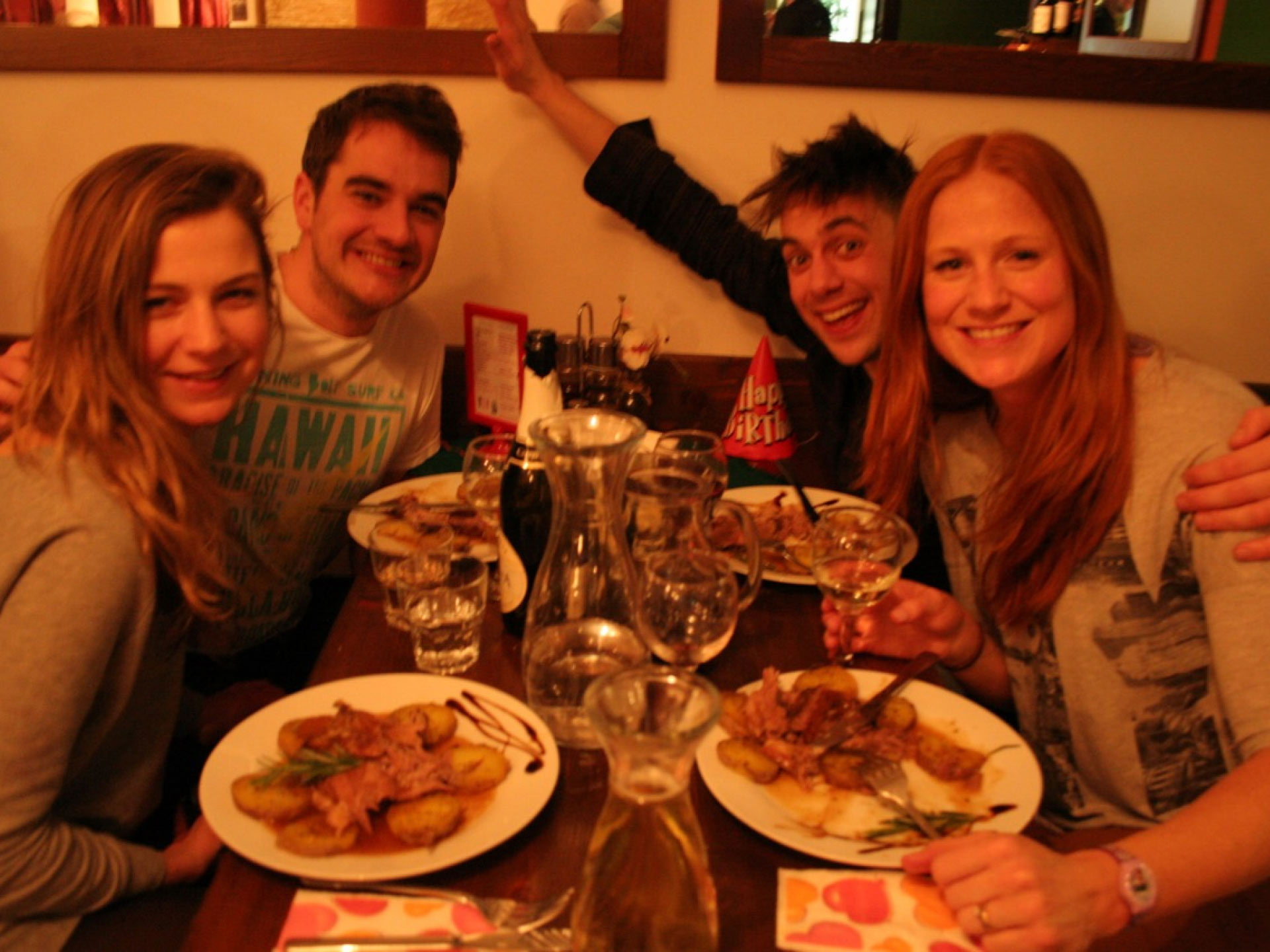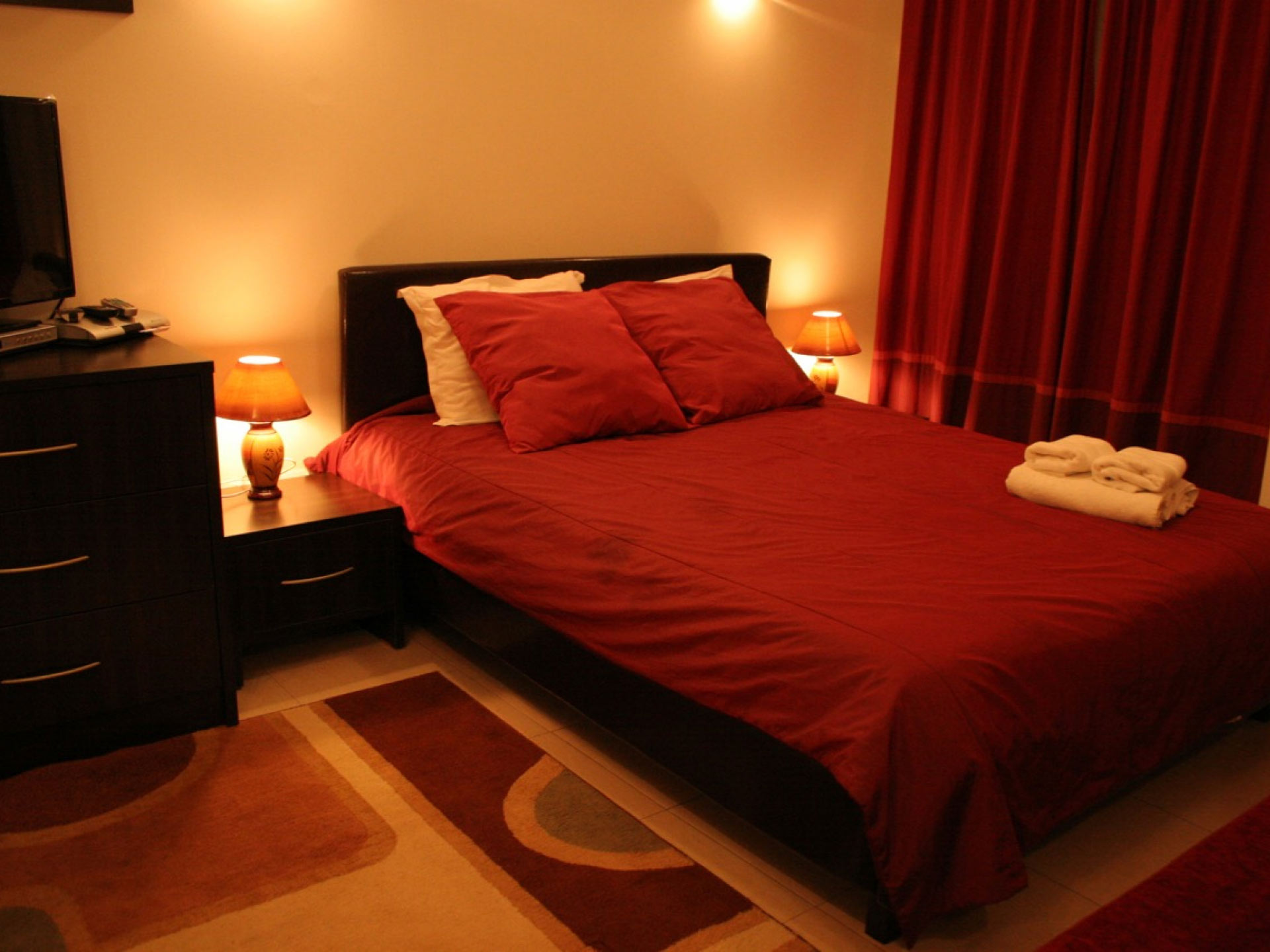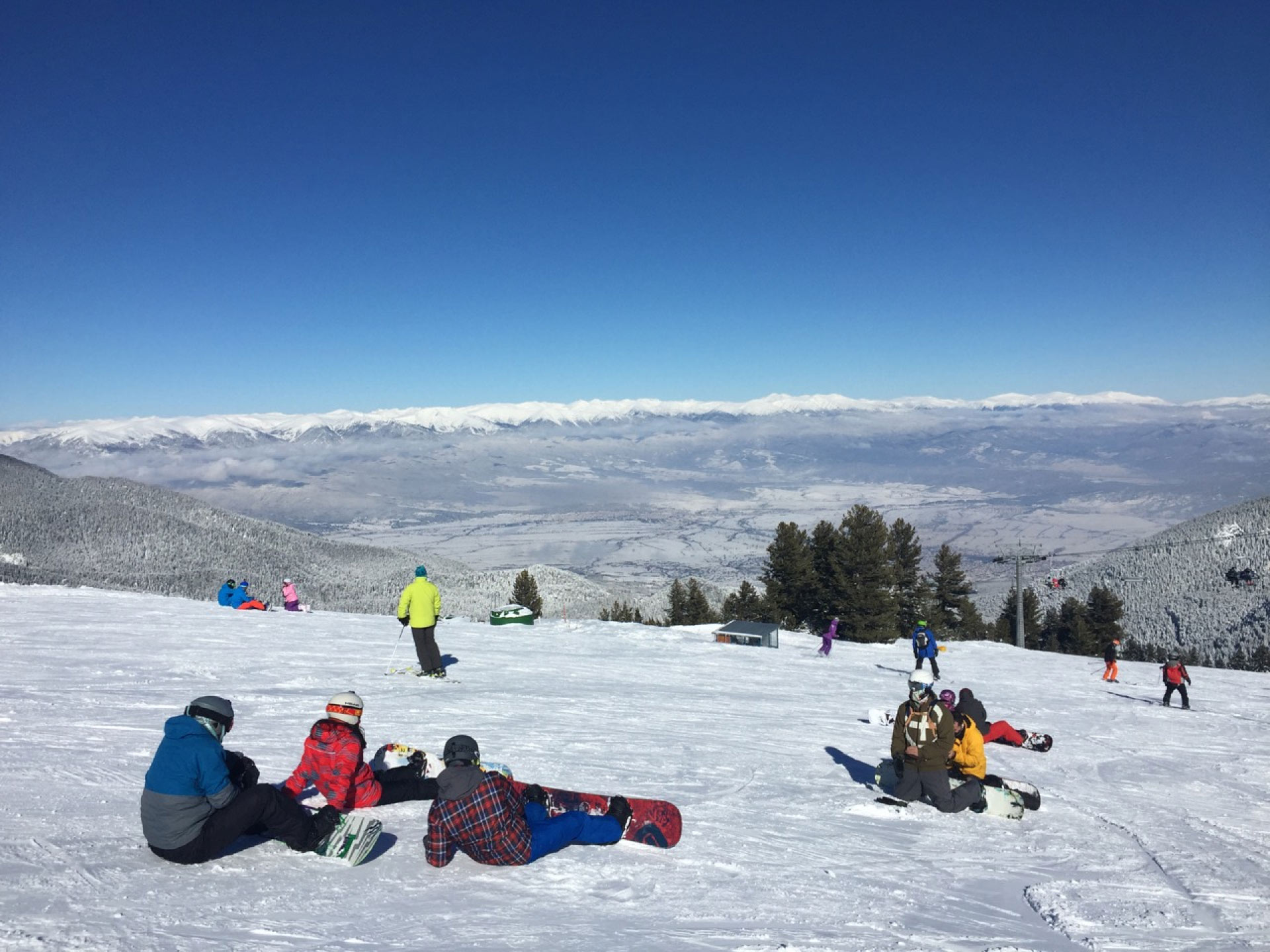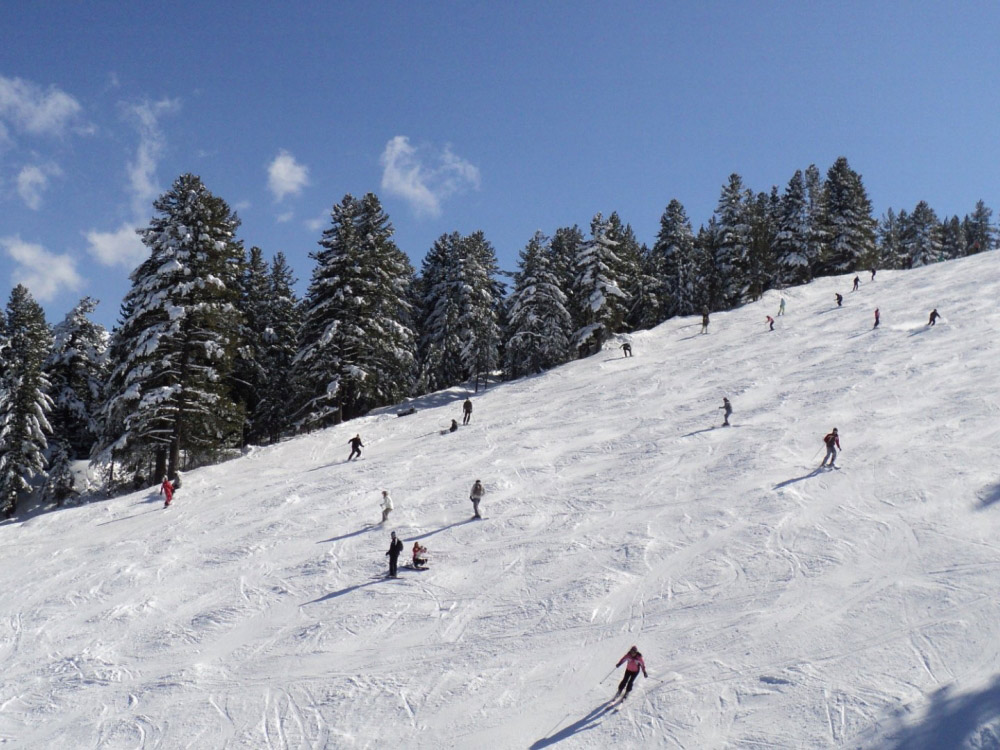 Property Description
Luxurious chalet with indoor pool, sauna and jacuzzi.
Excellent location, close to the main ski lift, 2 minutes drive by complimentary ski shuttle;

Après ski, shops and main entertainment are is 5-6 min walk.The Old town is 10 min walk.

Rooms are weel appointed, warm and clean, towels and linen are provided, daily cleaned;
Each floor has a central lounge,
Dubject to availbilities, We offer a private top floor for larger groups 12 to 22.

On site Pub/Food area with 30 seats, open till late, local and import drinks available.
Earthy cooked breakfasts and afternoon tea and coffees every day.
Delicious three course dinner, with complimentary two glasses of local wine, beer and soft drinks on 6 nights;
Early children dinner is available on request.

All rooms with en-suite bathrooms, kitchenette with tea making facilities, terraces, sattelite TV and wireless internet. Family apartments and large one bedroom apartment are avaialable.
Seating areas with sofas on each floor.

The Chalet has the following apartment rooms.
4 x Double Rooms
3 x Tween Rooms
2 x Triple Rooms
4 x Family rooms with double bed and sofa bed
2 x One bedroom Apartments with 4 single beds,
4 x Family Apartments with double bed + additional double sofa bed in the lounge or bunk beds
2 x Larger One bedroom Apartment, can sleep up to 6 person..

Top floor comprises of 4 penthouse apartments and 2 suites. Maximum beds including extra beds is 22. One apartment large living room is the lounge area with Large TV, big terrace and mountains view.

The staff at Valentina is English speaking, friendly and helpful.

We can arrange (at extra charge)
Advance 6 days Ski passes, save the que.
Quality, competitive price equpment hire
Ski and snowboard lessons with certified instructors.
Location
In Bansko town, in the ski area.
Ski lift is 6 min walk or 2 min drive by free ski shuttle.
Walking distance 5-7min to the main entertainment area with bars, clubs, bowling, ice-skating, shopping, taverns, etc

Bansko town altitude: 800-1000 m
Ski area 1,500- 2500 m - Skiable area: 75 km .
The ski runs are easily accessible from Bansko within a 20 minutes ride on the gondola lift.
Excellent snow falls record, ski lift open and snow from mid December to mid April.
Facilities
RECEPTION area, seating areas, free wireless internet.
PUB/Breakfast/ Dinning area with large TVs and Sports channels
SPA area with Heated indoor Pool, Sauna and Jacuzzi.
MASSAGE room
Kids room with toys and DVD
Lounges with sofas on each floor, DVD and books library
Ski / Board storage area, altough equipment can be let at ski hire Free ski shuttle ( ski lift is very close)

Outdoors;
Lovely small garden with BBQ facilities and room enough to build your snow men.

Additional activities that can be arranged (all of these activities are at an additional cost);
Massages,
Skidoo's, 4x4 Safari,
Golf! (the course is within 3 km)
Hiking, MTB cycling, Horse riding, or for the town, bicycle rental

Languages spoken
English, Bulgarian, Russian, Romanian.

House Rules
Each larger group should have an appointed manager.

Breakfast 7;30-10 am;
Afternoon teas and coffees 5-6 pm;
Dinner 7-9 pm;
Pub open till late.

Non smoking chalet ,although designated smoking areaa are available at all times.
Spa area open 9 am- 8 pm.
Message to Owner

Send an enquiry or booking request directly to this property advertiser.

Pricing Type: Per person per week.

| | | | | |
| --- | --- | --- | --- | --- |
| Start | End | Catered | Semicatered ( B&B) | |
| 16 Dec 17 | 23 Dec 17 | £225 | £190 | Book |
| 23 Dec 17 | 30 Dec 17 | £245 | £210 | Enquire |
| 30 Dec 17 | 06 Jan 18 | £290 | £250 | Enquire |
| 06 Jan 18 | 13 Jan 18 | £290 | £250 | Book |
| 13 Jan 18 | 20 Jan 18 | £290 | £250 | Book |
| 20 Jan 18 | 27 Jan 18 | £290 | £250 | Book |
| 27 Jan 18 | 03 Feb 18 | £290 | £250 | Enquire |
| 03 Feb 18 | 10 Feb 18 | £290 | £250 | Enquire |
| 10 Feb 18 | 17 Feb 18 | £345 | £290 | |
| 17 Feb 18 | 24 Feb 18 | £345 | £290 | Enquire |
| 24 Feb 18 | 03 Mar 18 | £290 | £250 | Enquire |
| 03 Mar 18 | 10 Mar 18 | £290 | £250 | Enquire |
| 10 Mar 18 | 17 Mar 18 | £290 | £250 | Enquire |
| 17 Mar 18 | 24 Mar 18 | £275 | £210 | Book |
| 24 Mar 18 | 31 Mar 18 | £250 | £190 | Book |
| 31 Mar 18 | 07 Apr 18 | £230 | £175 | Book |
| 07 Apr 18 | 14 Apr 18 | £225 | £175 | Book |
| 14 Apr 18 | 21 Apr 18 | n/a | £145 | Book |
| 21 Apr 18 | 28 Apr 18 | n/a | £145 | Book |
| 28 Apr 18 | 05 May 18 | n/a | £145 | Book |
| 05 May 18 | 12 May 18 | n/a | £145 | Book |
| 12 May 18 | 19 May 18 | n/a | £145 | Book |
| 19 May 18 | 26 May 18 | n/a | £145 | Book |
| 26 May 18 | 02 Jun 18 | n/a | £145 | Book |
| 02 Jun 18 | 09 Jun 18 | n/a | £145 | Book |
| 09 Jun 18 | 16 Jun 18 | n/a | £145 | Book |
| 16 Jun 18 | 23 Jun 18 | n/a | £145 | Book |
| 23 Jun 18 | 30 Jun 18 | n/a | £145 | Book |
| 30 Jun 18 | 07 Jul 18 | n/a | £145 | Book |
| 07 Jul 18 | 14 Jul 18 | n/a | £145 | Book |
| 14 Jul 18 | 21 Jul 18 | n/a | £145 | Book |
| 21 Jul 18 | 28 Jul 18 | n/a | £145 | Book |
| 28 Jul 18 | 04 Aug 18 | n/a | £145 | Book |
| 04 Aug 18 | 11 Aug 18 | n/a | £145 | Book |
| 11 Aug 18 | 18 Aug 18 | n/a | £145 | Book |
| 18 Aug 18 | 25 Aug 18 | n/a | £145 | Book |
| 25 Aug 18 | 01 Sep 18 | n/a | £145 | Book |
| 01 Sep 18 | 08 Sep 18 | n/a | £145 | Book |
| 08 Sep 18 | 15 Sep 18 | n/a | £145 | Book |
| 15 Sep 18 | 22 Sep 18 | n/a | £145 | Book |
| 22 Sep 18 | 29 Sep 18 | n/a | £145 | Book |
| 29 Sep 18 | 06 Oct 18 | n/a | n/a | Book |
| 06 Oct 18 | 13 Oct 18 | n/a | n/a | Book |
| 13 Oct 18 | 20 Oct 18 | n/a | n/a | Book |
| 20 Oct 18 | 27 Oct 18 | n/a | n/a | Book |
| 27 Oct 18 | 03 Nov 18 | n/a | n/a | Book |
| 03 Nov 18 | 10 Nov 18 | n/a | n/a | Book |
| 10 Nov 18 | 17 Nov 18 | n/a | n/a | Book |
| 17 Nov 18 | 24 Nov 18 | n/a | n/a | Book |
| 24 Nov 18 | 01 Dec 18 | n/a | n/a | Book |
| 01 Dec 18 | 08 Dec 18 | n/a | n/a | Book |
| 08 Dec 18 | 15 Dec 18 | n/a | n/a | Book |
| 15 Dec 18 | 22 Dec 18 | £275 | £190 | Book |
| 22 Dec 18 | 29 Dec 18 | £275 | £190 | Book |
| 29 Dec 18 | 05 Jan 19 | £350 | £265 | Book |
| 05 Jan 19 | 12 Jan 19 | £290 | £225 | Book |
| 12 Jan 19 | 19 Jan 19 | £290 | £225 | Book |
| 19 Jan 19 | 26 Jan 19 | £290 | £225 | Book |
| 26 Jan 19 | 02 Feb 19 | £290 | £225 | Book |

AIRPORT TRANSFERS TO Bansko