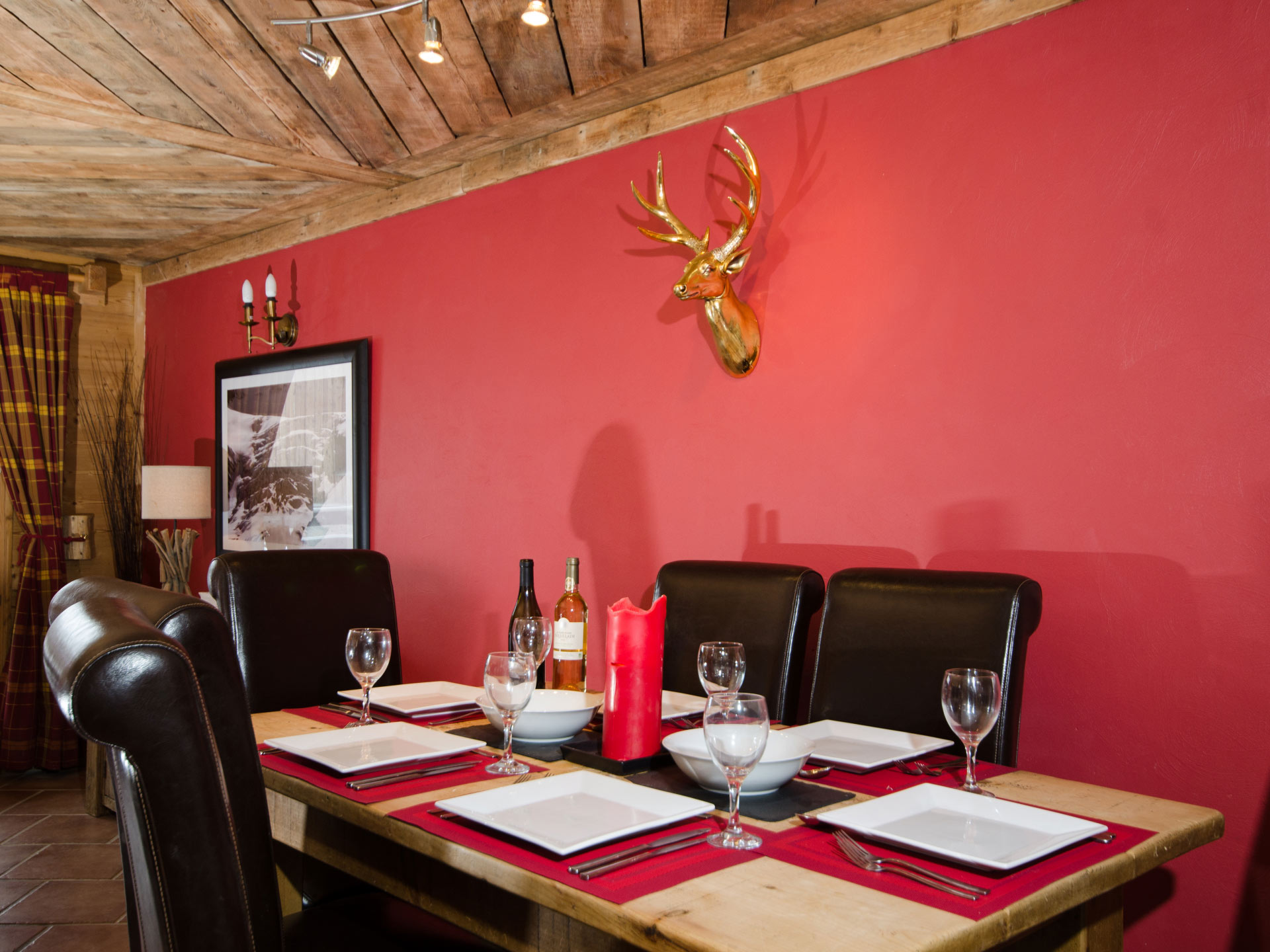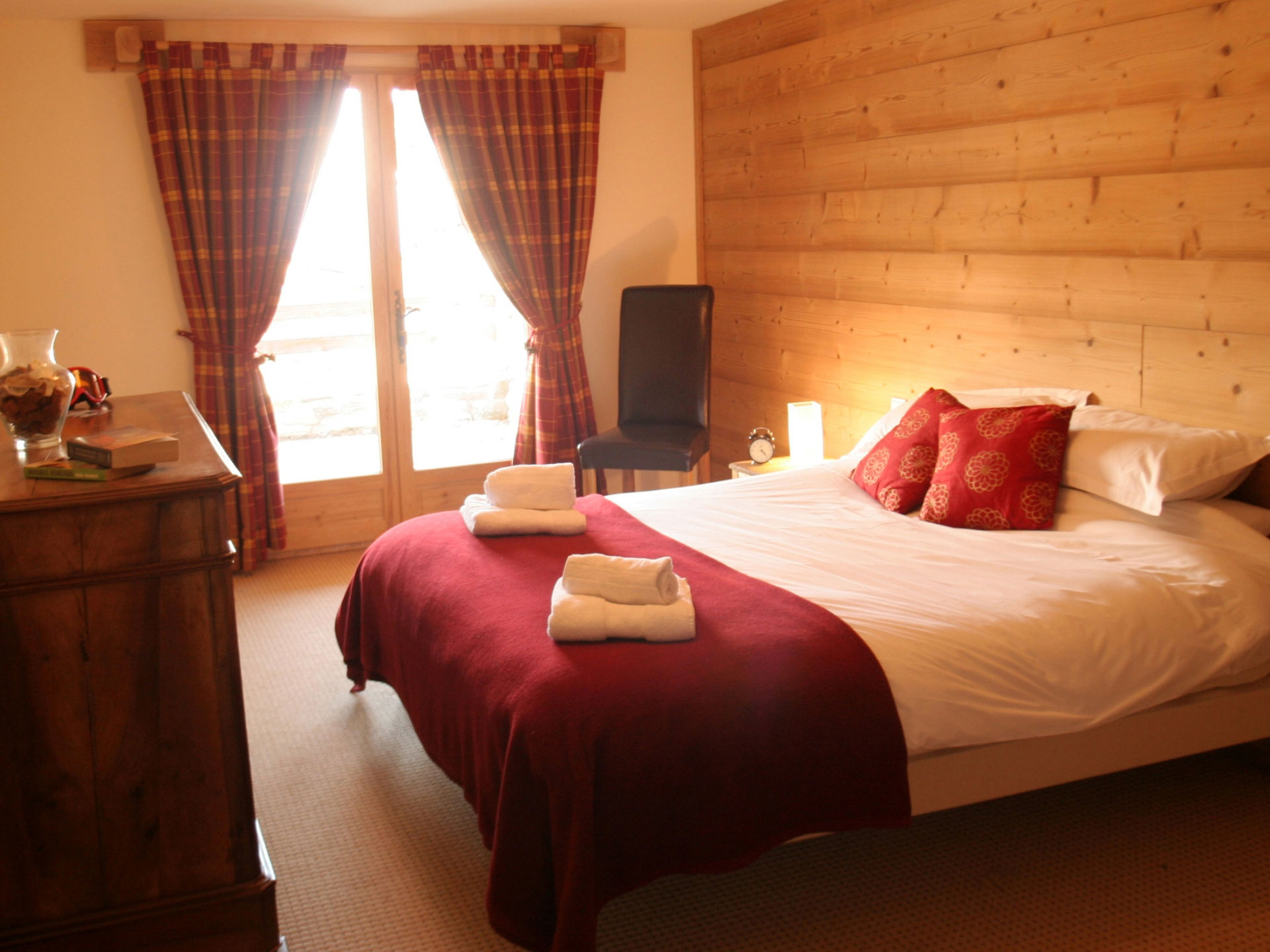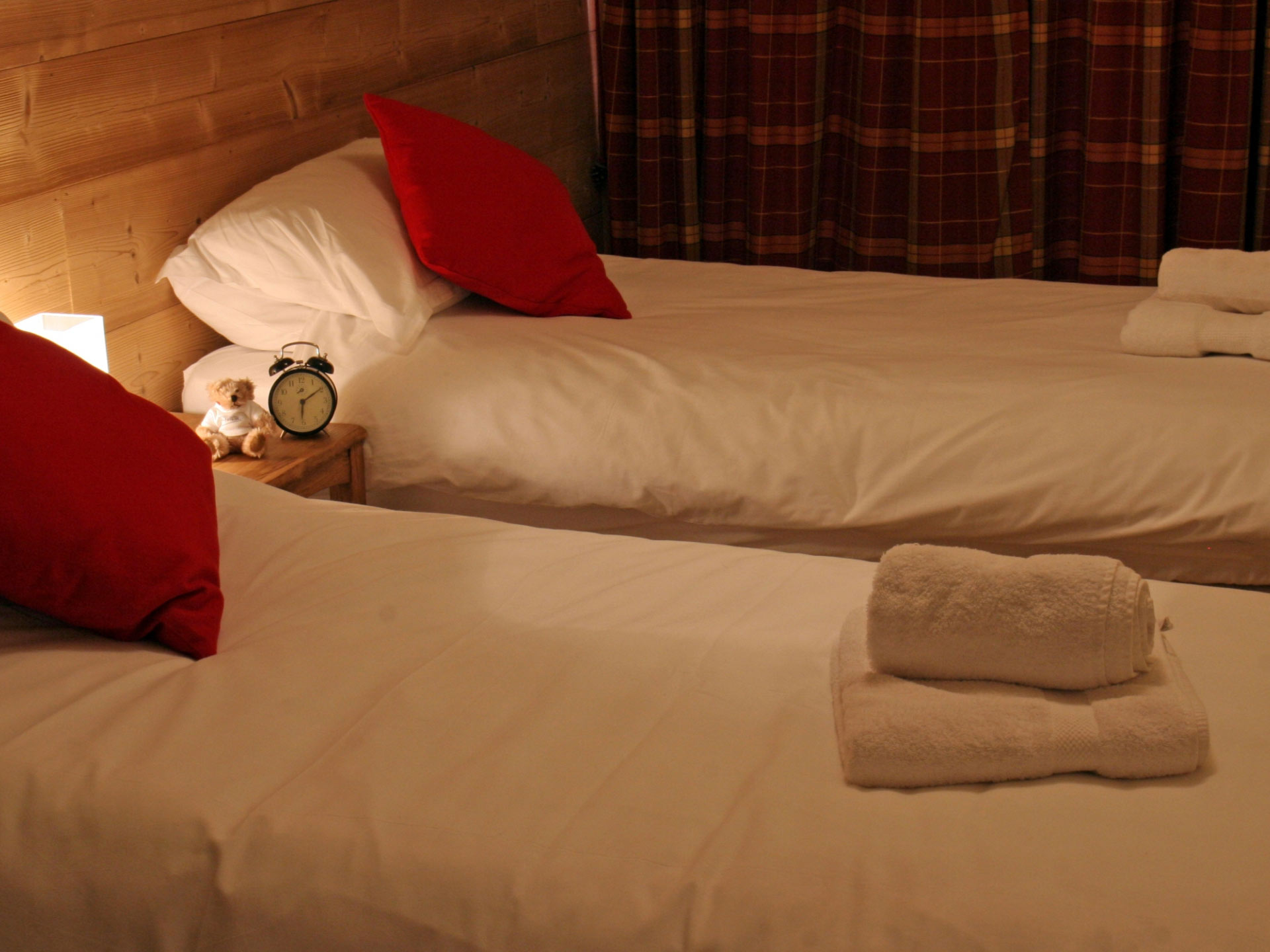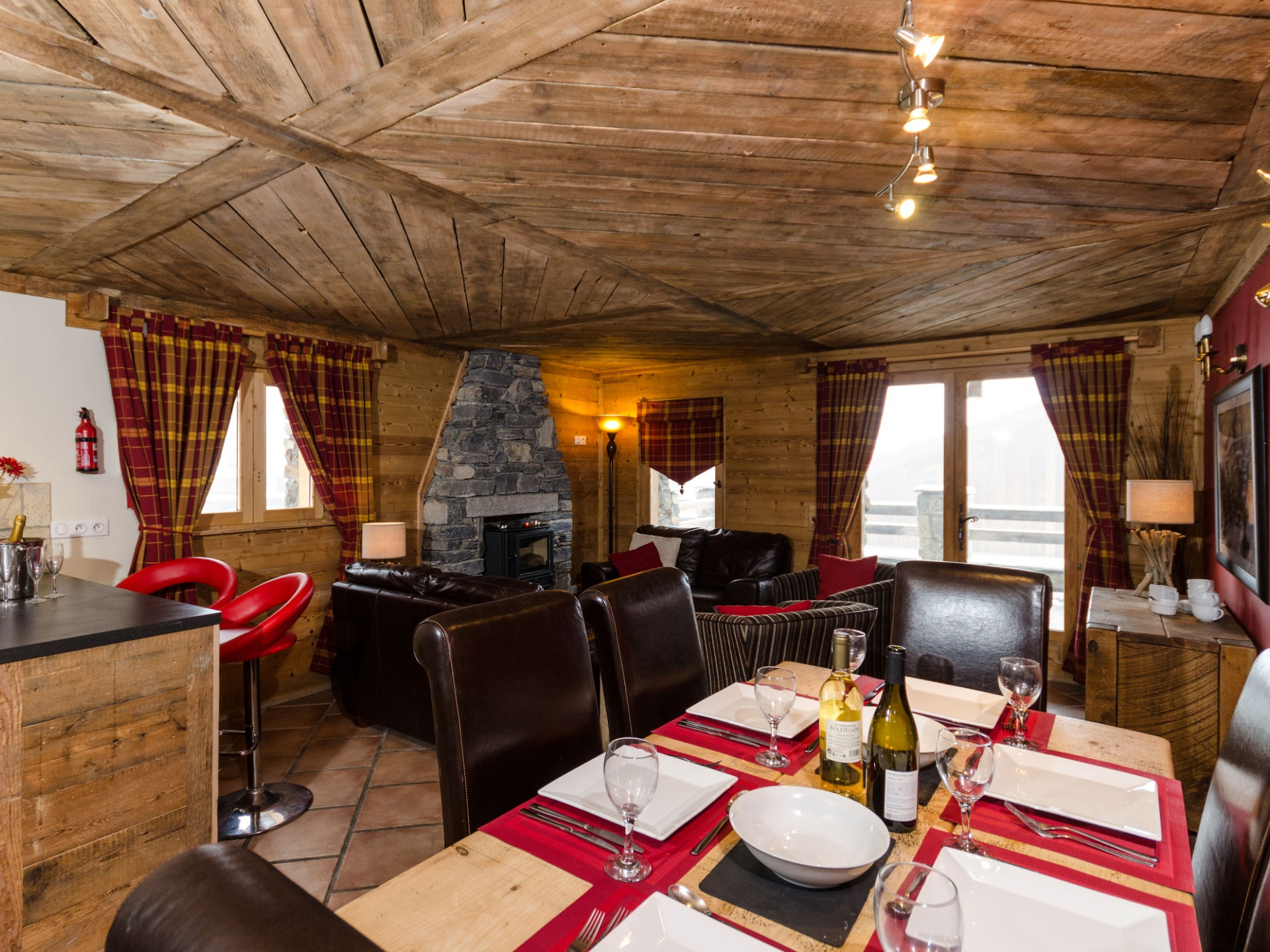 Property Description
The chalet is set over one floor making it particularly suitable for toddlers or younger children.

Summary Information

- Located in the idyllic and tranquil Sainte Foy
- Log burning fire in lounge
- Three well appointed bedrooms & two bathrooms including hairdryers
- Can sleep up to eight; ideal for six
- Private terrace
- State-of-the-art under floor heating and unlimited piping hot water
- Flat screen, DVD, CD player, IPod docking station and WIFI

Description
Les Pins is a charming chalet- apartment with traditional picturesque views from its large terrace overlooking the Valley. It is perfect for a family or group of six to eight looking for a cosy 'home from home' setting. The heart and soul of the Chalet is the open plan living area with kitchen, dining and sitting room opening up onto the terrace making it ideal for evening entertainment.

Bedroom one has a king sized bed and also plenty of space for a cot if required. Bedroom two has twin beds, and bedroom three can be configured with twin beds and a bunk for up to four people, or as a king/family room; making the chalet very adaptable to your specific requirements.

Location
In the peaceful area of La Bataillette; chalet Les Pins is a three minute walk from the town centre where there are a few local restaurants and bars, and a 5 minute walk to the main ski lift.
Facilities
Les Pins has a private ski locker. This Chalet-apartment is ideal for families with younger children as it is set over one floor . The Venture Ski spa is accessed just several metres from the door, across the drive. The Spa is equipped with a 10m heated swimming pool, Hot tub and sauna and has stunning valley views. In addition there is also a Venture Ski therapist on hand to provide massage services tailored to your individual needs.
Message to Owner

Send an enquiry or booking request directly to this property advertiser.

| | | | | | |
| --- | --- | --- | --- | --- | --- |
| Start | End | Rooms from (per night) | Rooms from (per week) | Exclusive use | |
| 16 Dec 17 | 23 Dec 17 | n/a | n/a | n/a | Book |
| 23 Dec 17 | 30 Dec 17 | n/a | n/a | n/a | Enquire |
| 30 Dec 17 | 06 Jan 18 | n/a | n/a | n/a | Enquire |
| 06 Jan 18 | 13 Jan 18 | n/a | n/a | n/a | Book |
| 13 Jan 18 | 20 Jan 18 | n/a | n/a | n/a | Book |
| 20 Jan 18 | 27 Jan 18 | n/a | n/a | n/a | Book |
| 27 Jan 18 | 03 Feb 18 | n/a | n/a | n/a | Book |
| 03 Feb 18 | 10 Feb 18 | n/a | n/a | n/a | |
| 10 Feb 18 | 17 Feb 18 | n/a | n/a | n/a | |
| 17 Feb 18 | 24 Feb 18 | n/a | n/a | n/a | Book |
| 24 Feb 18 | 03 Mar 18 | n/a | n/a | n/a | Book |
| 03 Mar 18 | 10 Mar 18 | n/a | n/a | n/a | Book |
| 10 Mar 18 | 17 Mar 18 | n/a | n/a | n/a | Book |
| 17 Mar 18 | 24 Mar 18 | n/a | n/a | n/a | Book |
| 24 Mar 18 | 31 Mar 18 | n/a | n/a | n/a | Book |
| 31 Mar 18 | 07 Apr 18 | n/a | n/a | n/a | Book |
| 07 Apr 18 | 14 Apr 18 | n/a | n/a | n/a | Book |
| 14 Apr 18 | 15 Apr 18 | n/a | n/a | n/a | Book |

AIRPORT TRANSFERS TO Sainte Foy