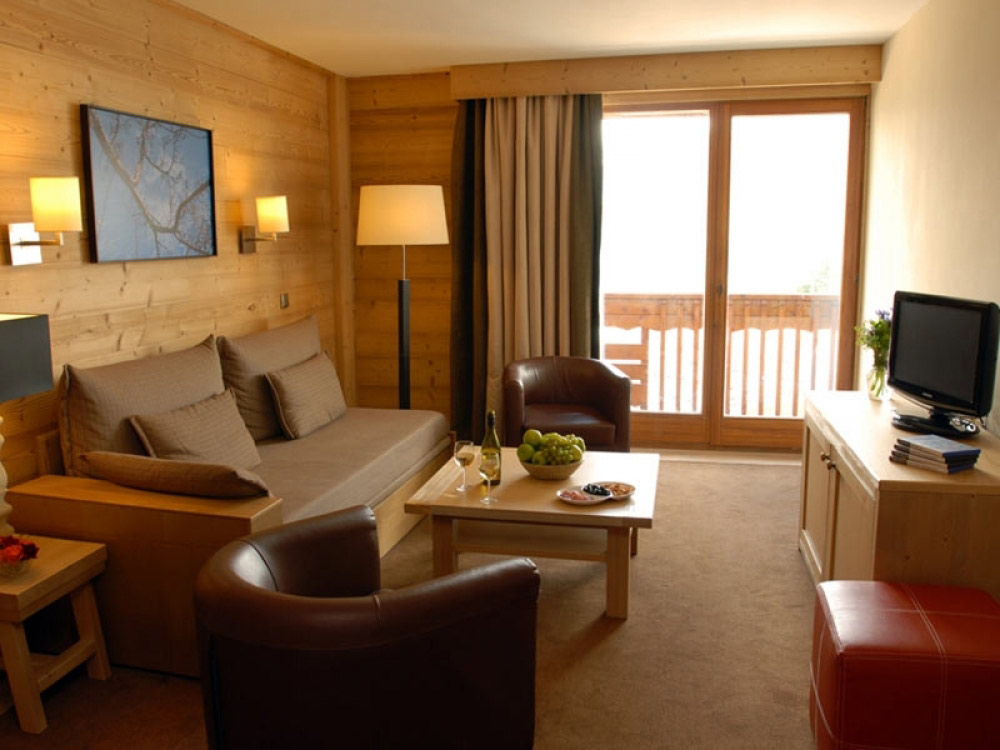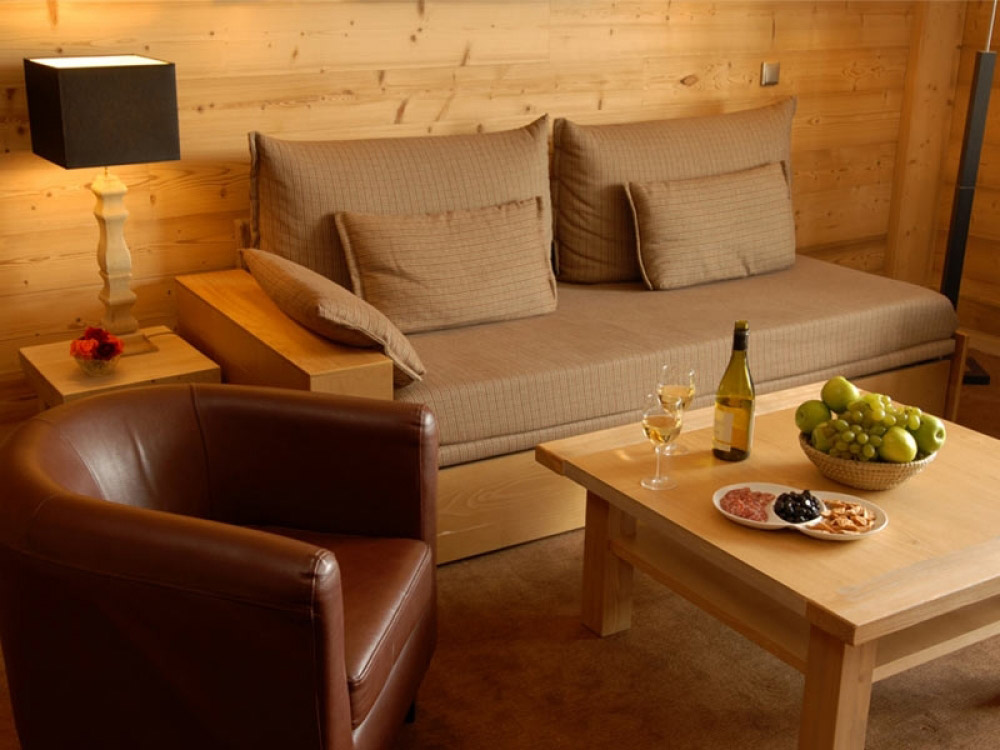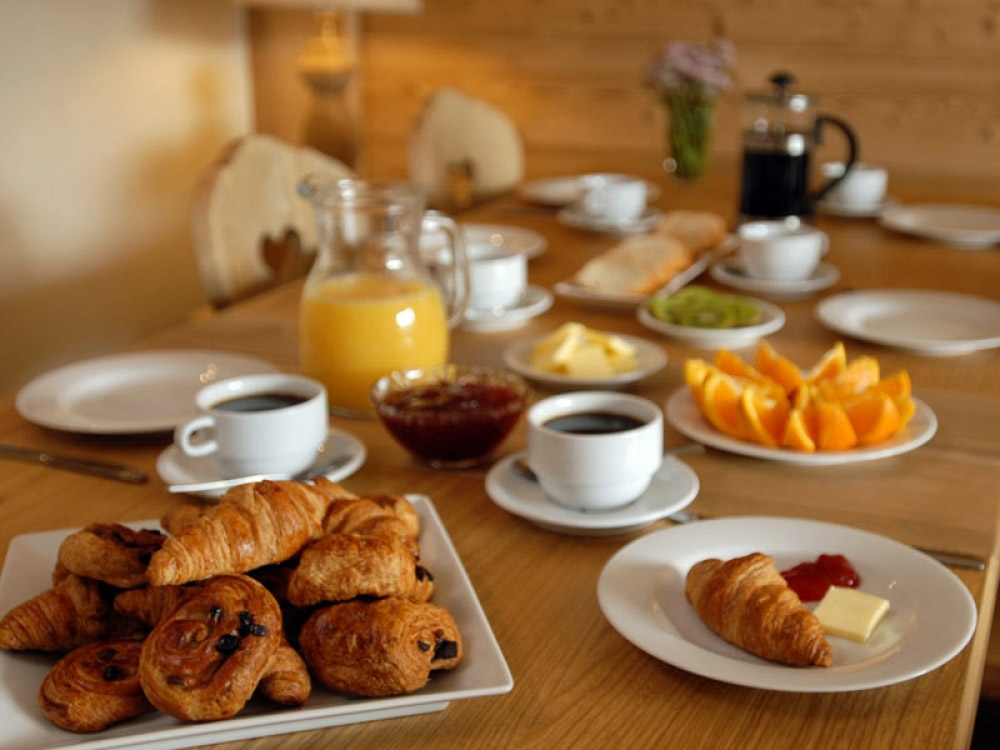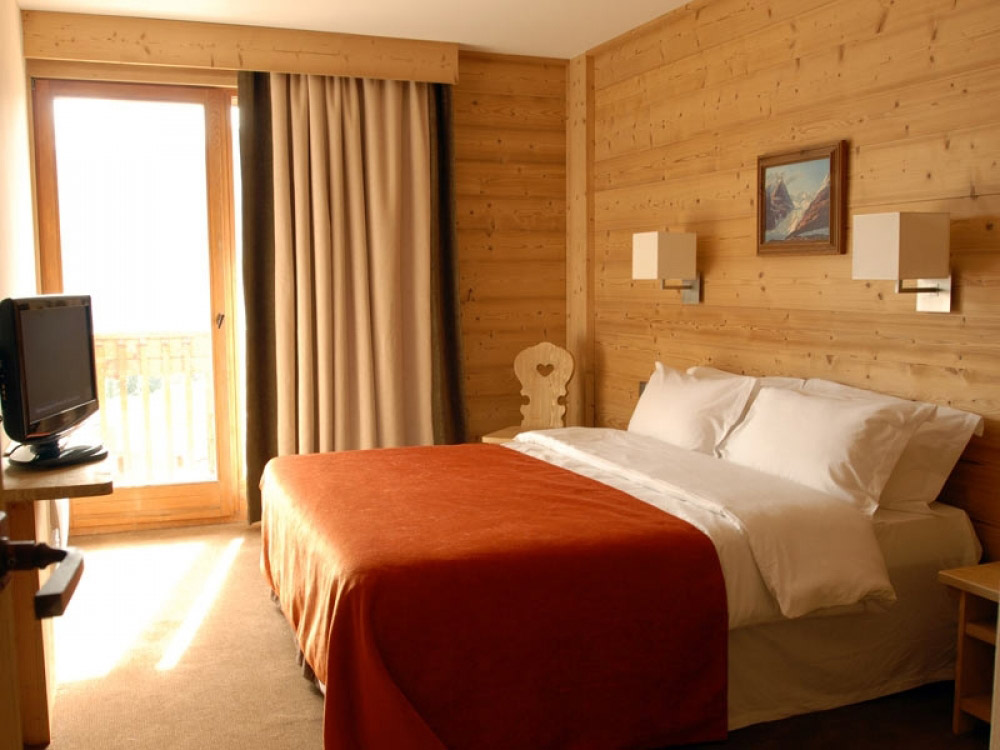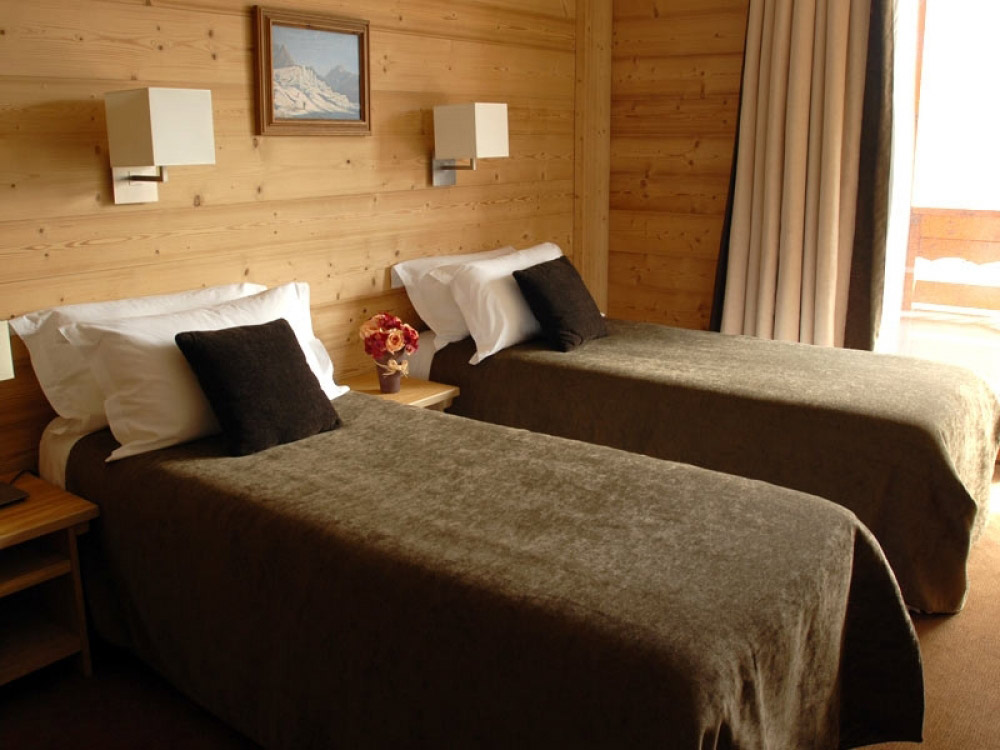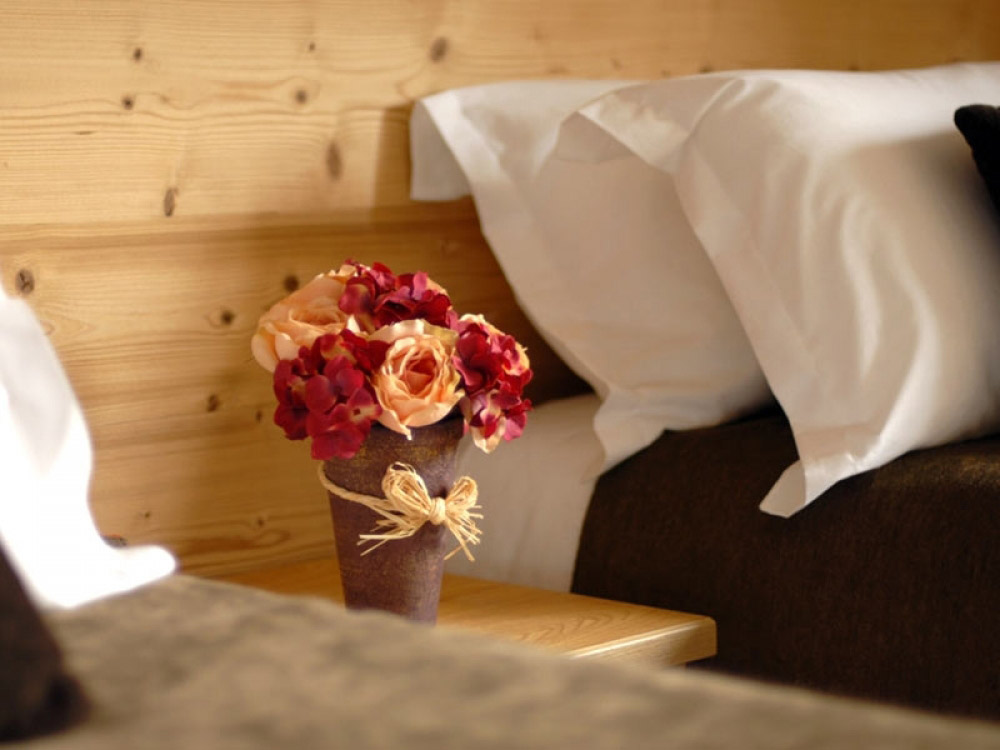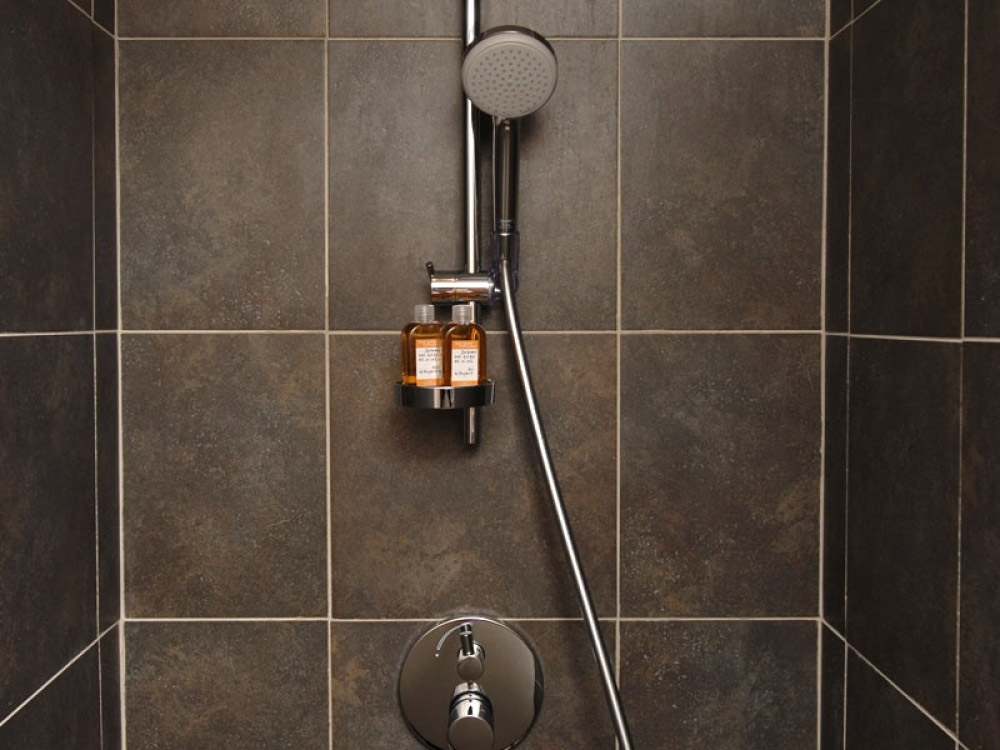 Property Description
The Foxtrot in Courchevel 1850 provides extremely sought-after and often hard to find accommodation for 6-8 people right in the centre of the resort.

This super ground floor apartment has excellent space and facilities for all. The whole building underwent refurbishment in recent years and as a result, all the bedrooms, bathrooms and living areas are absolutely great and you cannot fail to be pleased with what you'll find. There are three good sized bedrooms, two of which have plenty of space for an additional bed (7th & 8th guests discounted) and the bath/shower-rooms are all modern and well fitted out. The lovely open plan living/dining room leads to a super balcony on which to enjoy a glass of wine at the start of your evening with great views across the village.

The Foxtrot is in the same building as some of our other other properties, The Romeo, Charlie & Oscar, positioned just behind The central Forum building with its many shops and cafes. La Croisette with its 3 main bubbles accessing the vast Three Valley circuit is a matter of steps away and you can ski back to within just yards of the building when you've exhausted what this huge area has to offer. The famous nightlife that 1850 offers is right on the doorstep for those of you looking to live the high-life during your stay.
Location
The Foxtrot is situated just behind the Forum in the centre of Courchevel 1850 and therefore provides one of the most sought-after central positions in Courchevel 1850. It has instant access to the ski lifts, slopes and the many bars, shops and clubs that Courchevel has to offer.

Facilities
It is becoming increasingly clear that skiers are looking for more choice when booking a chalet holiday. Having listened to previous guest feedback, we now understand that more flexibility is required and rather than being committed to eating in a chalet on six set days, there is a significant demand for holidays to be taken on a self-catered or semi-catered basis.

At Powder White, we believe we are the only independent operator to offer this unique choice of chalet catering and with whichever package you choose, our staff will still be 100% committed to ensuring the smooth-running of your holiday. Our UK staff will discuss individually tailor-made catering and will offer help and advice with regards to special dietary requirements or children' meals. Our aim is to provide our guests with total flexibility. Breakfasts will not only be served at the crack of dawn. Dinner can be early or late. Afternoon tea can be whenever you want..!
Message to Owner

Send an enquiry or booking request directly to this property advertiser.

Pricing Type: Per Person Per week

| | | | | |
| --- | --- | --- | --- | --- |
| Start | End | Catered (not sole occupancy) | Self catered (whole Chalet) | |
| 09 Dec 17 | 16 Dec 17 | n/a | n/a | Book |
| 16 Dec 17 | 23 Dec 17 | n/a | n/a | Book |
| 23 Dec 17 | 30 Dec 17 | n/a | n/a | Book |
| 30 Dec 17 | 06 Jan 18 | n/a | n/a | Book |
| 06 Jan 18 | 13 Jan 18 | n/a | n/a | Book |
| 13 Jan 18 | 20 Jan 18 | n/a | n/a | Book |
| 20 Jan 18 | 27 Jan 18 | n/a | n/a | Book |
| 27 Jan 18 | 03 Feb 18 | n/a | n/a | Book |
| 03 Feb 18 | 10 Feb 18 | n/a | n/a | Book |
| 10 Feb 18 | 17 Feb 18 | n/a | n/a | Book |
| 17 Feb 18 | 24 Feb 18 | n/a | n/a | Book |
| 24 Feb 18 | 03 Mar 18 | n/a | n/a | Book |
| 03 Mar 18 | 10 Mar 18 | n/a | n/a | Book |
| 10 Mar 18 | 17 Mar 18 | n/a | n/a | Book |
| 17 Mar 18 | 24 Mar 18 | n/a | n/a | Book |
| 24 Mar 18 | 31 Mar 18 | n/a | n/a | Book |
| 31 Mar 18 | 07 Apr 18 | n/a | n/a | Book |
| 07 Apr 18 | 14 Apr 18 | n/a | n/a | Book |
| 14 Apr 18 | 21 Apr 18 | n/a | n/a | Book |

AIRPORT TRANSFERS TO Courchevel 1850