Vaujany has traditionally been a small village resort in the Alpe d'Huez region, but recently it has financed rapid expansion through re-investment of the proceeds from the generation of hydro-electricity. The village has two distinct centres: the pedestrianised Place Centre Village which sits below the car-free Place de la Fare, which is where most holiday accommodation is located and so its restaurants and bars are the focus of evening activity. The resort is positioned at 1250m, but the skiing area extends dramatically beyond this, covering 1100-3330m, with 250km of piste served by 81 lifts. Skiing through nearby Alpe d'Huez is key for accessing the entire domain, and the nearest airport is Grenoble, just an hour's drive from Vaujany. Read more...
There are two ways to ski out of the resort: firstly, you can take the gondola up to the local runs; secondly, you can take the 160 person cable car straight up to the Alpe d'Huez lift system. As is true of the whole of Alpe d'Huez, Vaujany offers a great skiing proposition for beginners, with great nursery slopes and greens for progression. Many blues and greens can be found in the area closest to Vaujany, making it a convenient place to learn how to ski. For more experienced skiers, there's a great variety of reds as well as plenty of blacks (including a 16km black run!) and off-piste for the most adventurous. Snowboarders largely dominate the snowpark which has a half-pipe, and many boarders can also be found taking full advantage of the off-piste opportunities. If cross country skiing is your thing, you have an extensive 50km of trails to explore.
A great range of accommodation in Vaujany to suit your needs whether you're looking for a group or individual ski or snowboard holiday
The accommodation options are very varied, and you're sure to find something to suit your holiday needs and resources. If you're after a luxury holiday, then traditional wood-clad catered chalets in Vaujany are available, and come complete with hot tubs and saunas. If you're looking for a low-cost option with great access to the slopes, then ski-in/ski-out self-catered apartments in Vaujany are likely to catch your eye, and there are plenty on offer! No matter what you're after, Vaujany is a fantastic resort with a diverse range of options that are sure to appeal to you!
Once you've hung up your boots for the day, there's plenty to explore in the resort. Restaurants and bars are the basis for the nightlife, and there are other attractions such as a sports centre with a great pool, an ice rink that opened in 2012/13, and a bowling alley under construction. Whether it's on or off the piste, Vaujany has plenty to keep you entertained!
Array
(
    [pid] => 31131
    [property] => Chalet Rostaing
    [country] => France
    [region] => Alpe d'Huez/Grand Domaine Ski Area
    [resort] => Vaujany
    [short_description] => Set off the quiet road, its size makes the converted Alpine farmhouse Chalet Rostaing an ideal ski chalet for larger groups & families. 
    [luxury_short_description] => 
    [bedrooms] => 6
    [sleeps] => 17
    [bathrooms] => 6
    [luxury] => No
    [luxury_edit] => No
    [catered] => Yes
    [self_catering] => No
    [spa] => NOVALUE
    [flights_included] => No-but can help arrange
)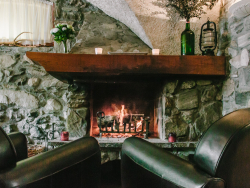 View More
FMA31131
Vaujany, Alpe d'Huez/Grand Domaine Ski Area, France
Set off the quiet road, its size makes the converted Alpine farmhouse Chalet Rostaing an ideal ski chalet for larger groups & families.
Array
(
    [pid] => 27193
    [property] => Chalet Saskia
    [country] => France
    [region] => Alpe d'Huez/Grand Domaine Ski Area
    [resort] => Vaujany
    [short_description] => Saskia is the definition of luxury in the Alps. Located in Vaujany just minutes away from Alp d'Huez
    [luxury_short_description] => 
    [bedrooms] => 10
    [sleeps] => 26
    [bathrooms] => 10
    [luxury] => No
    [luxury_edit] => No
    [catered] => Yes
    [self_catering] => No
    [spa] => Yes
    [flights_included] => No-but can help arrange
)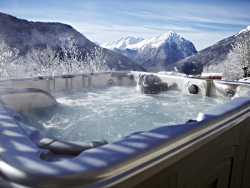 View More
FMA27193
Vaujany, Alpe d'Huez/Grand Domaine Ski Area, France
Saskia is the definition of luxury in the Alps. Located in Vaujany just minutes away from Alp d'Huez