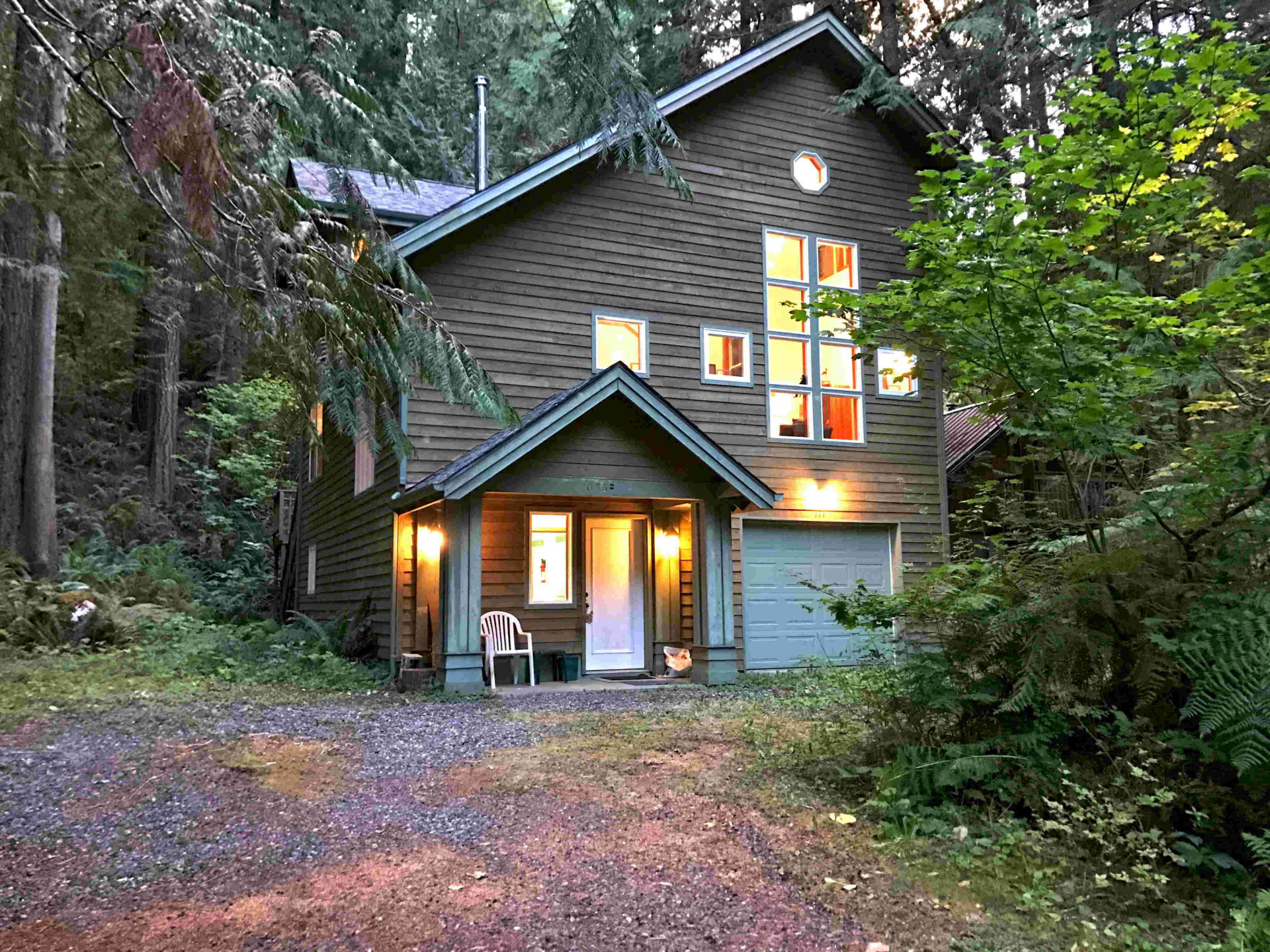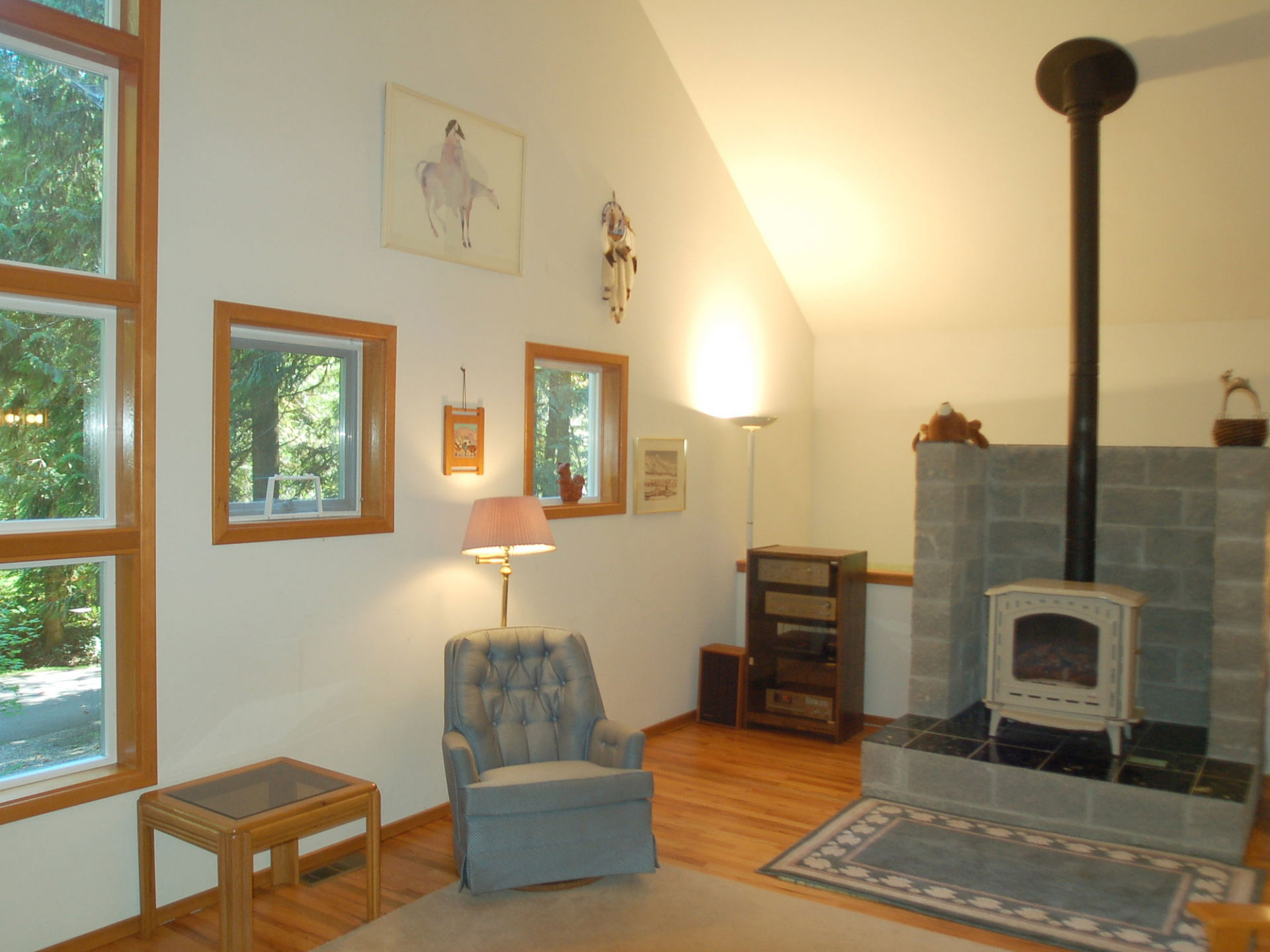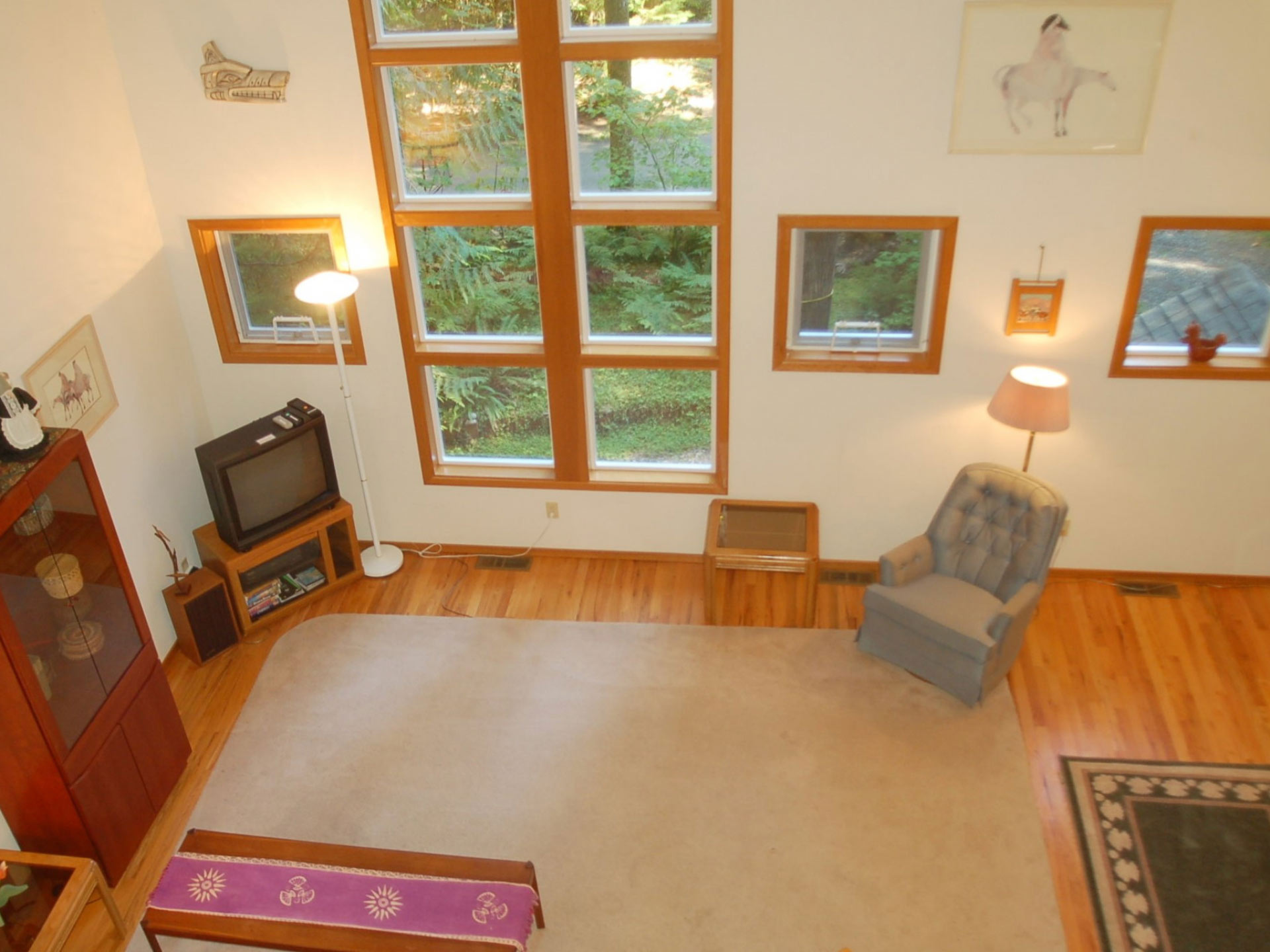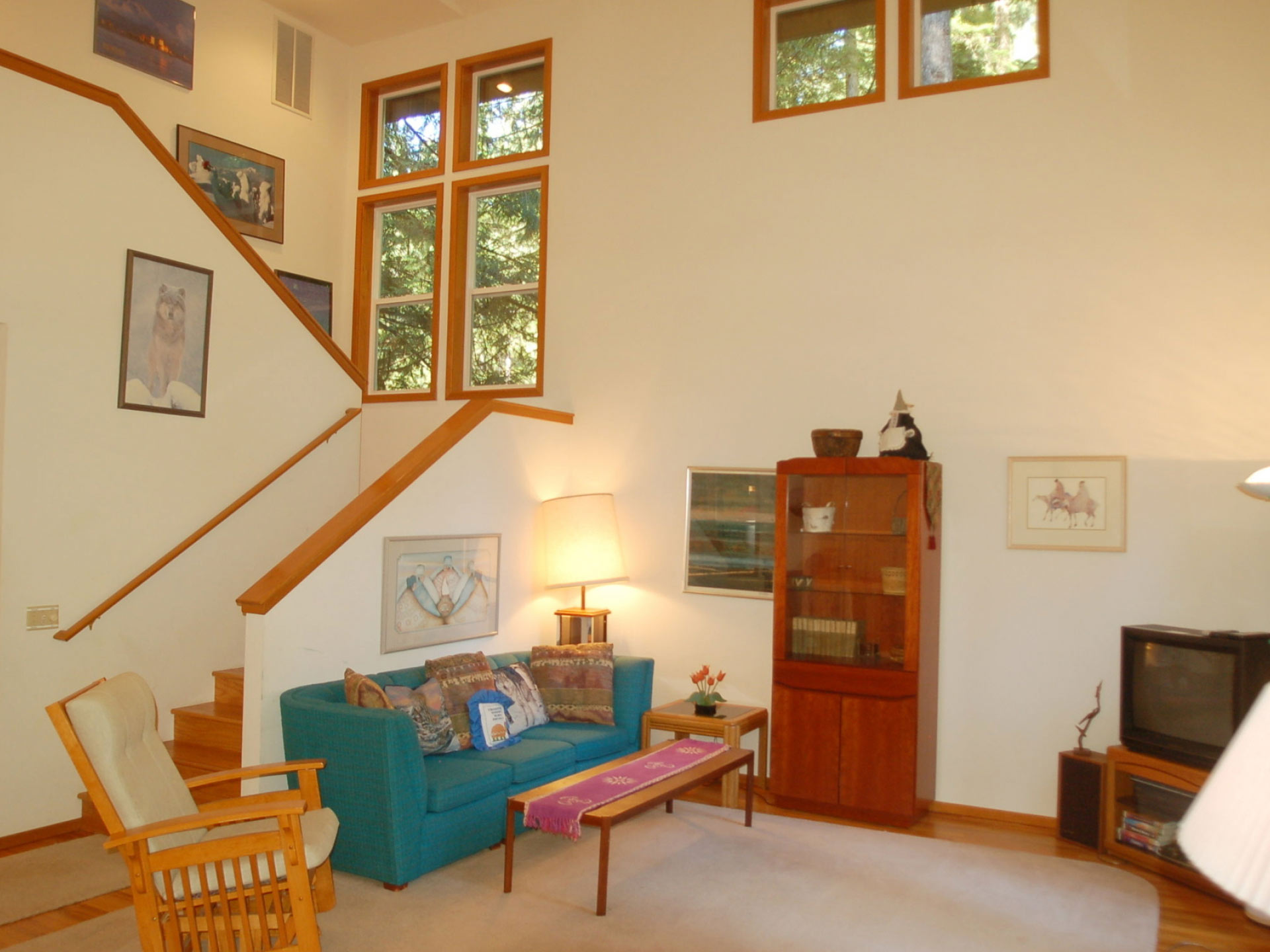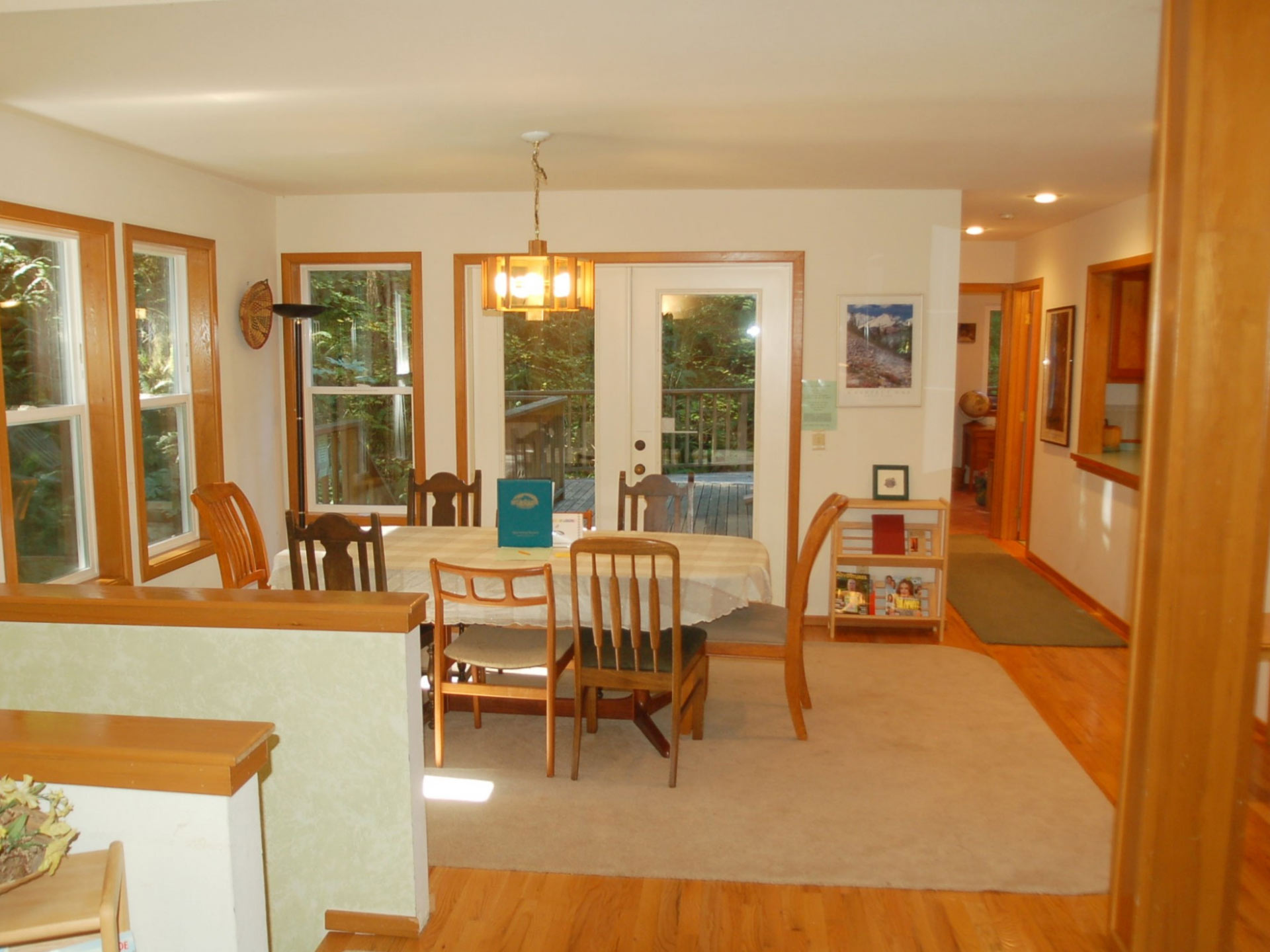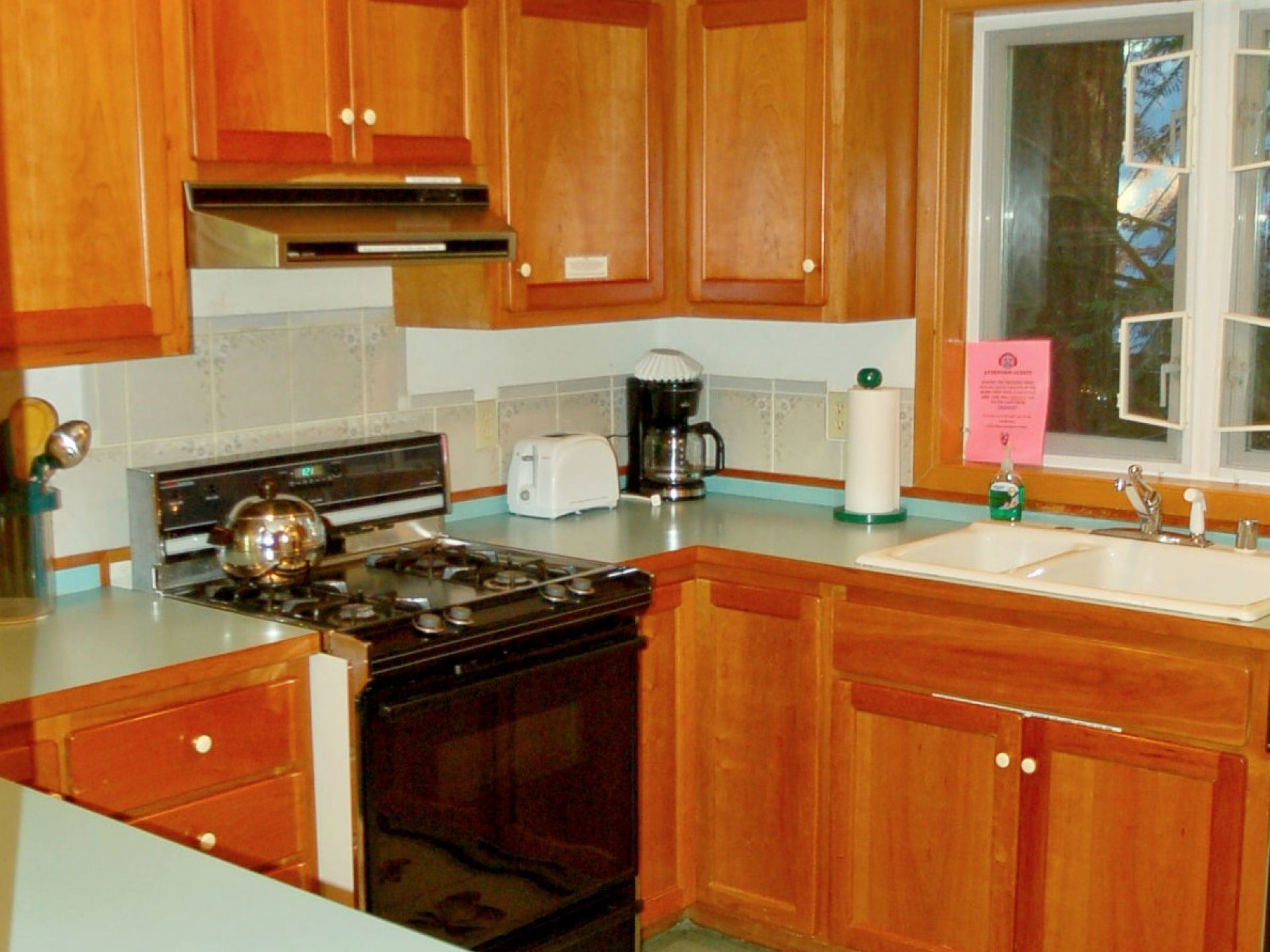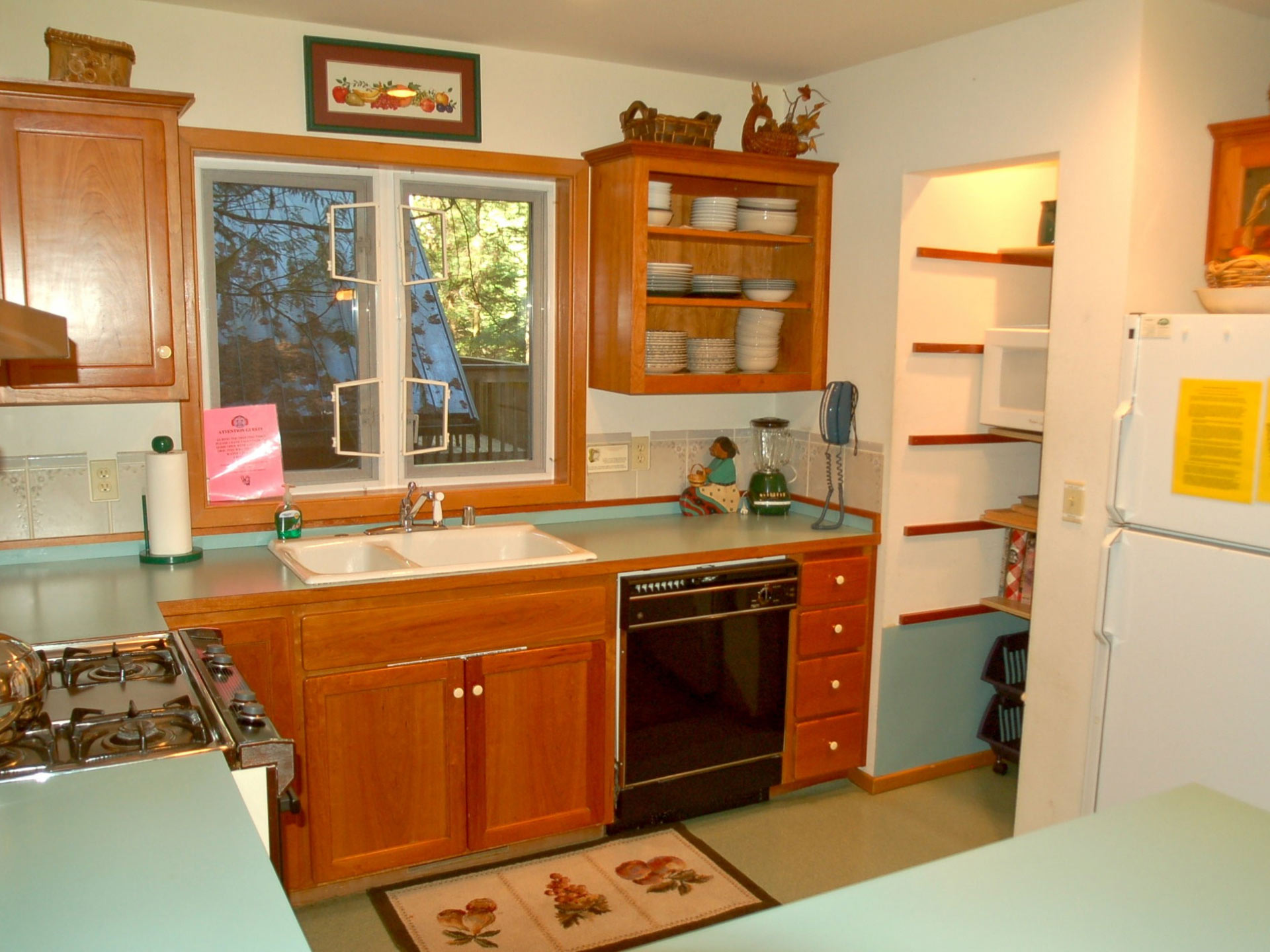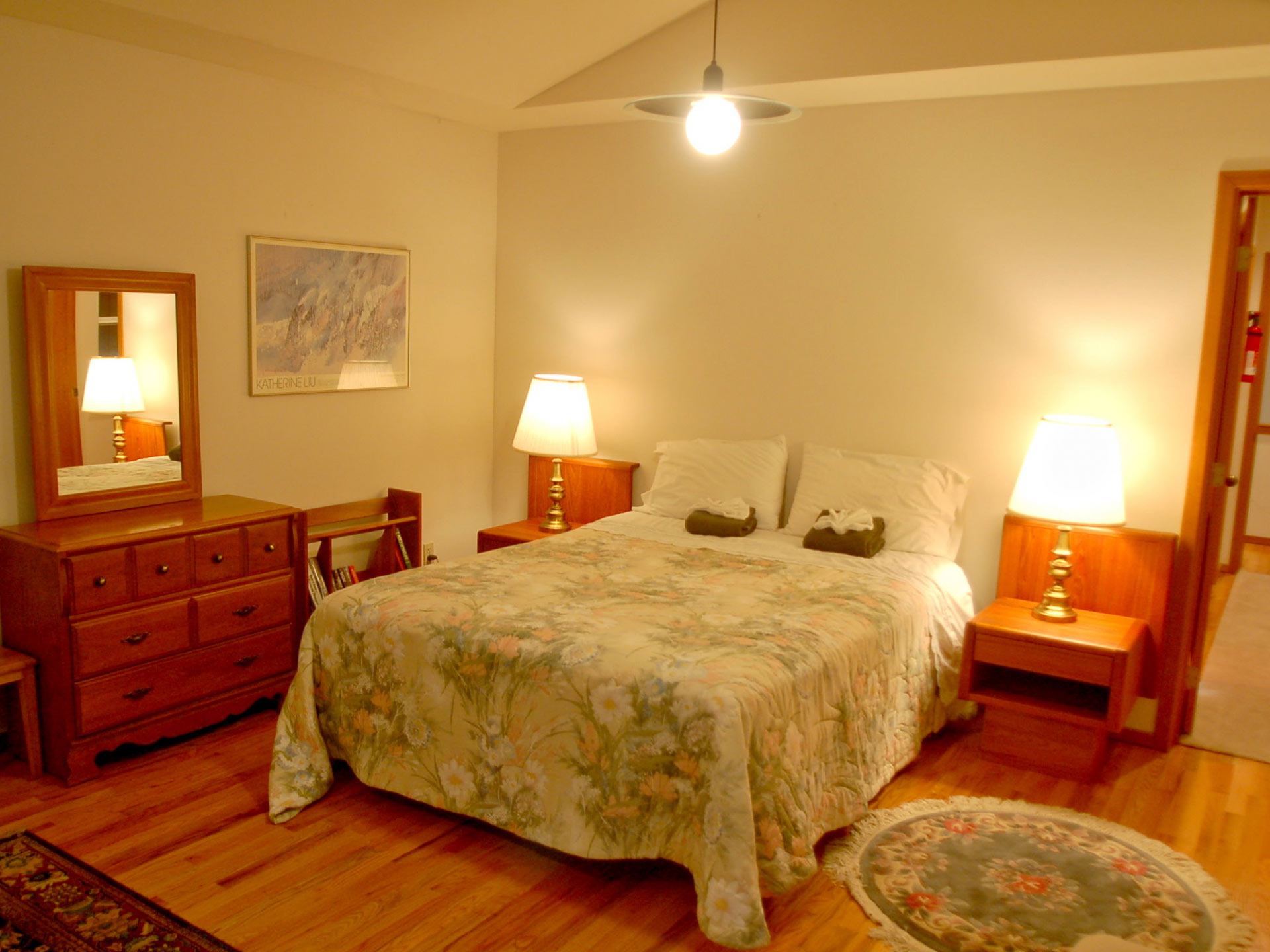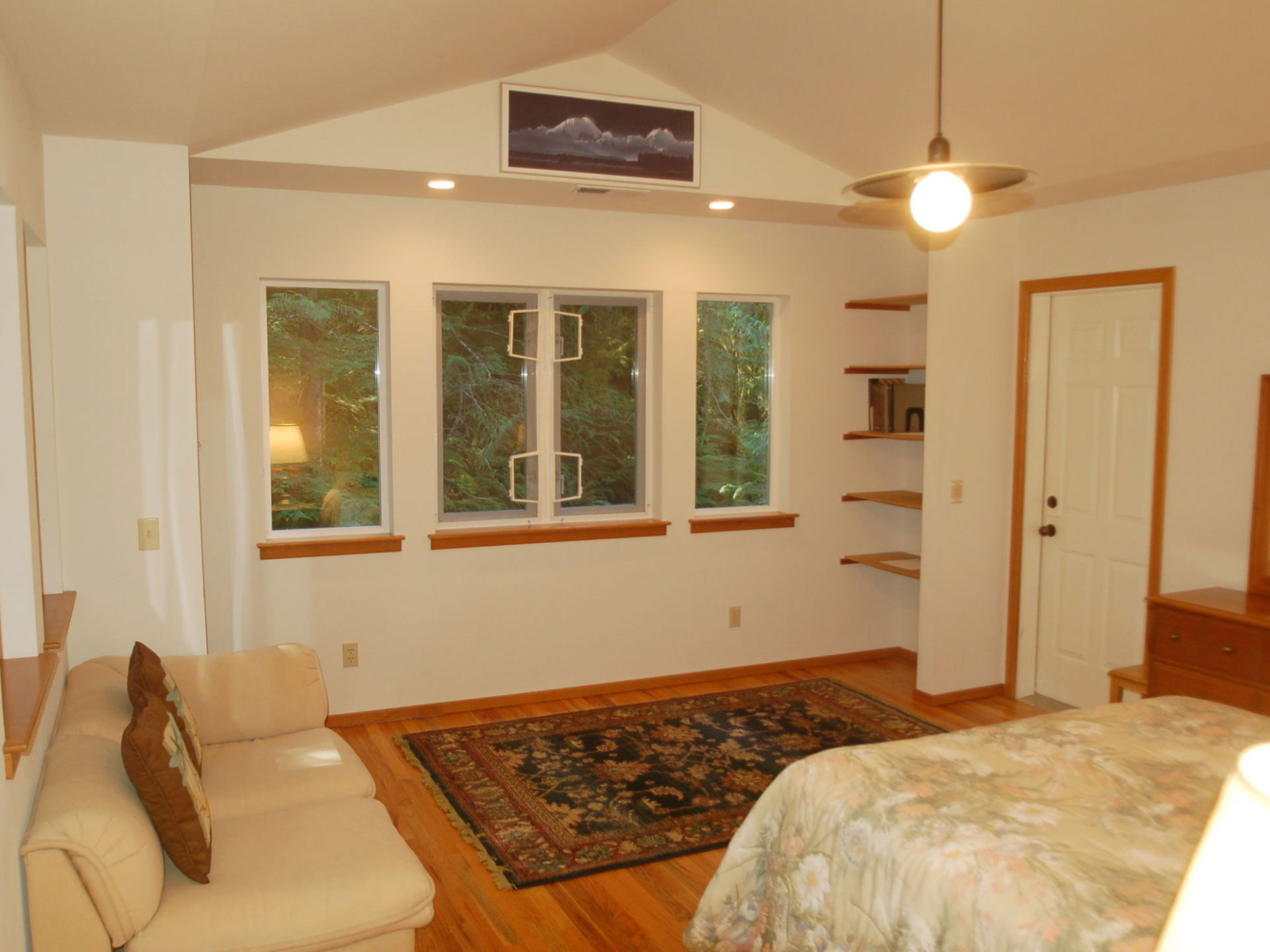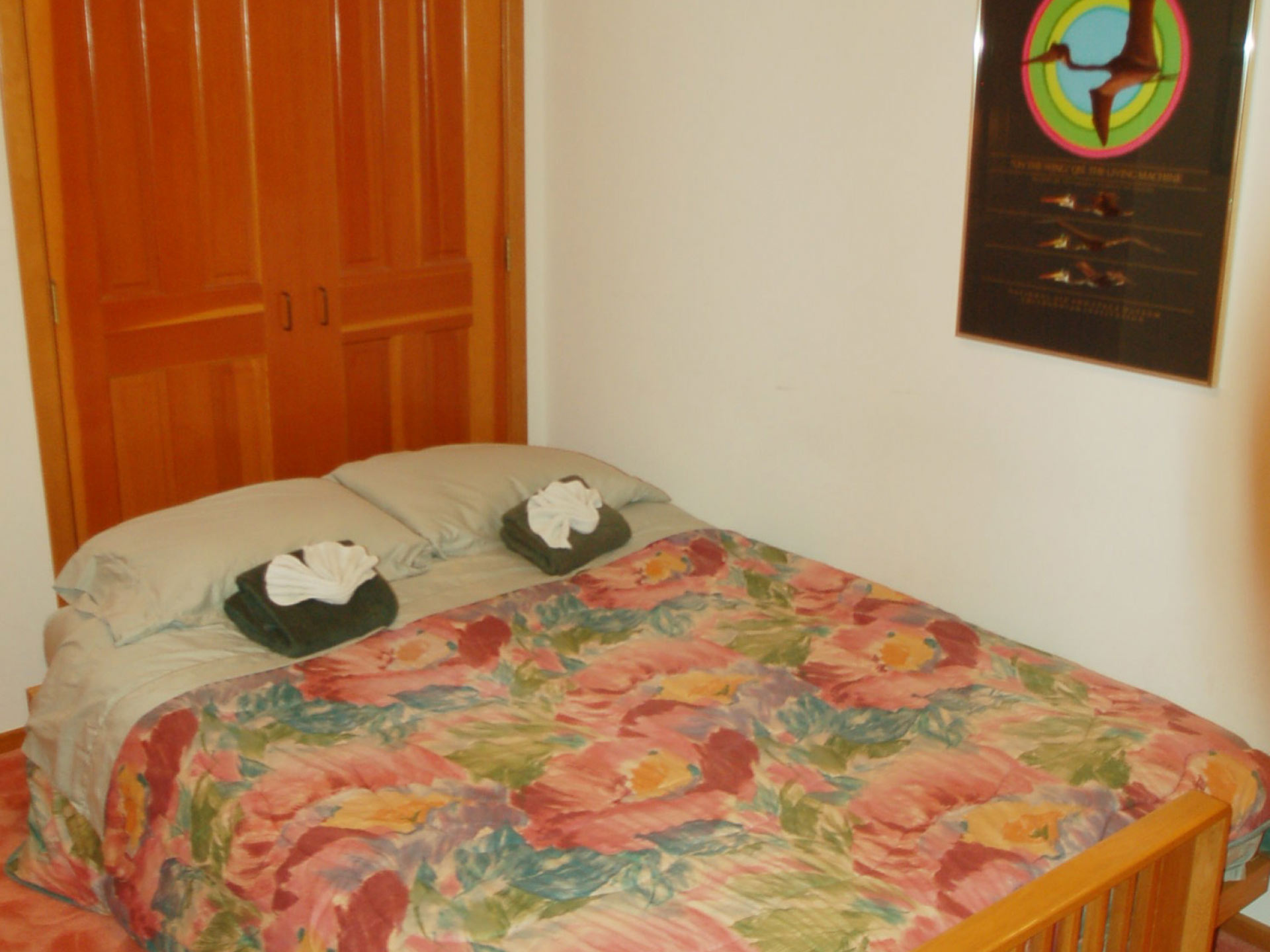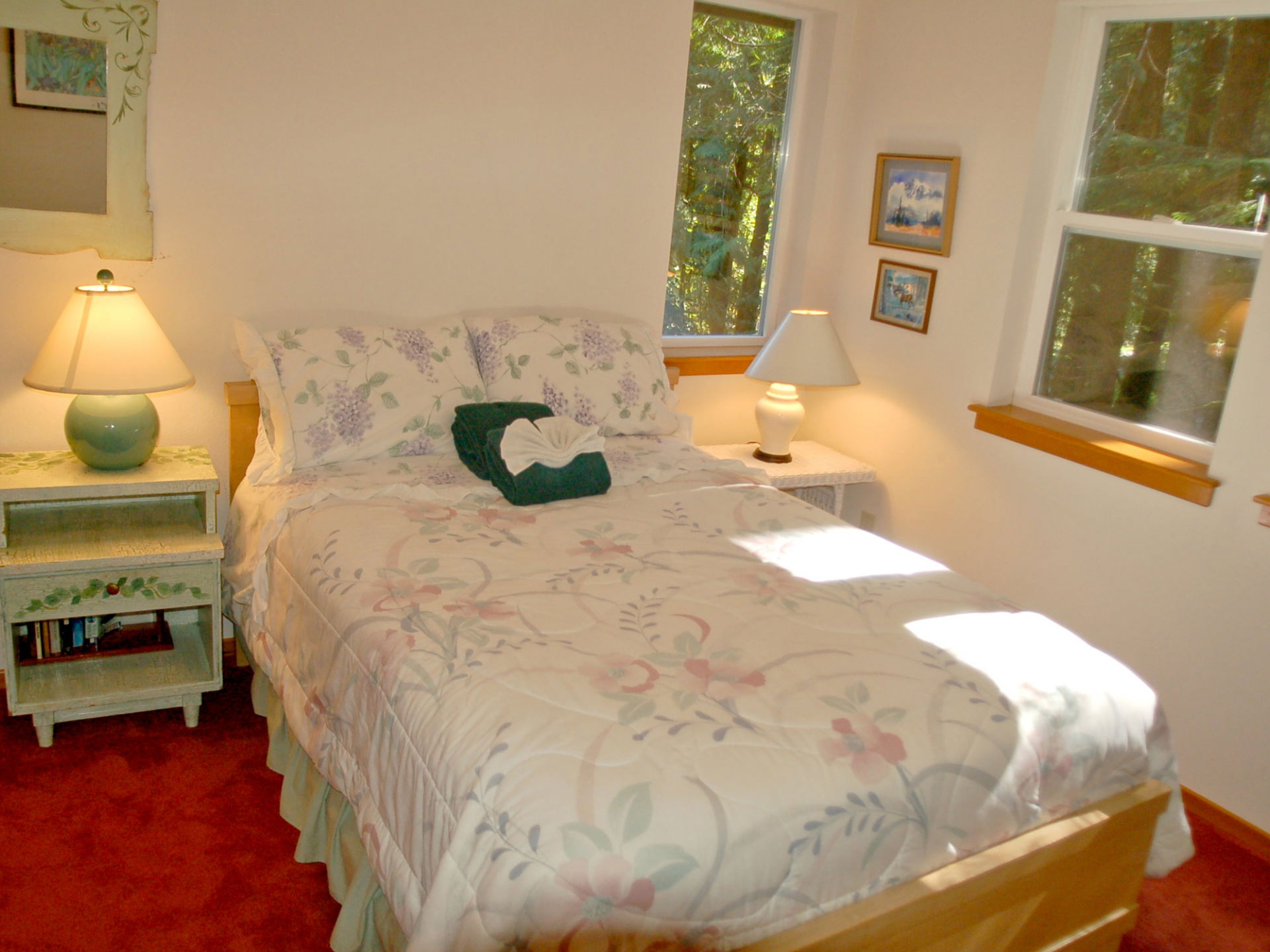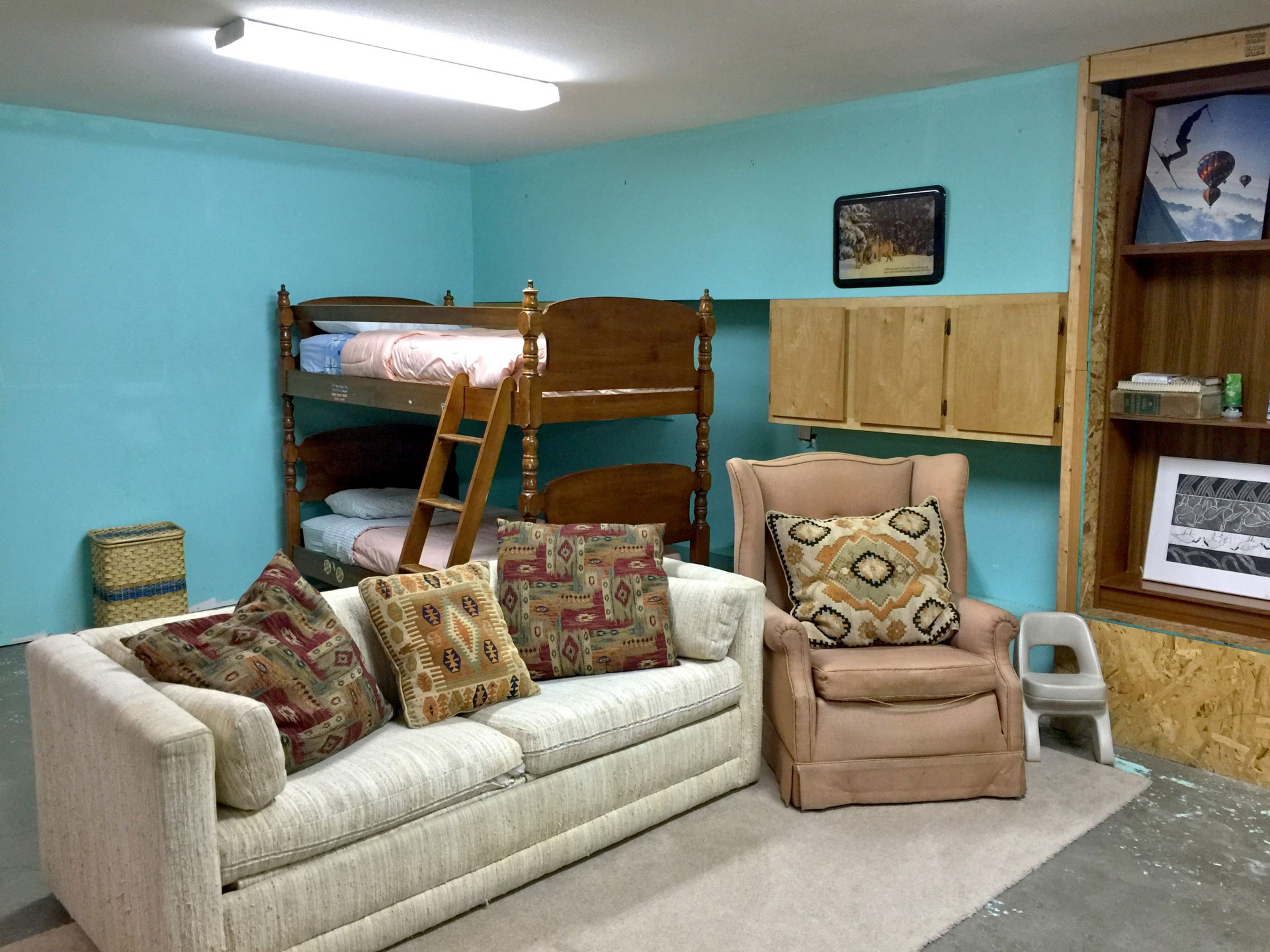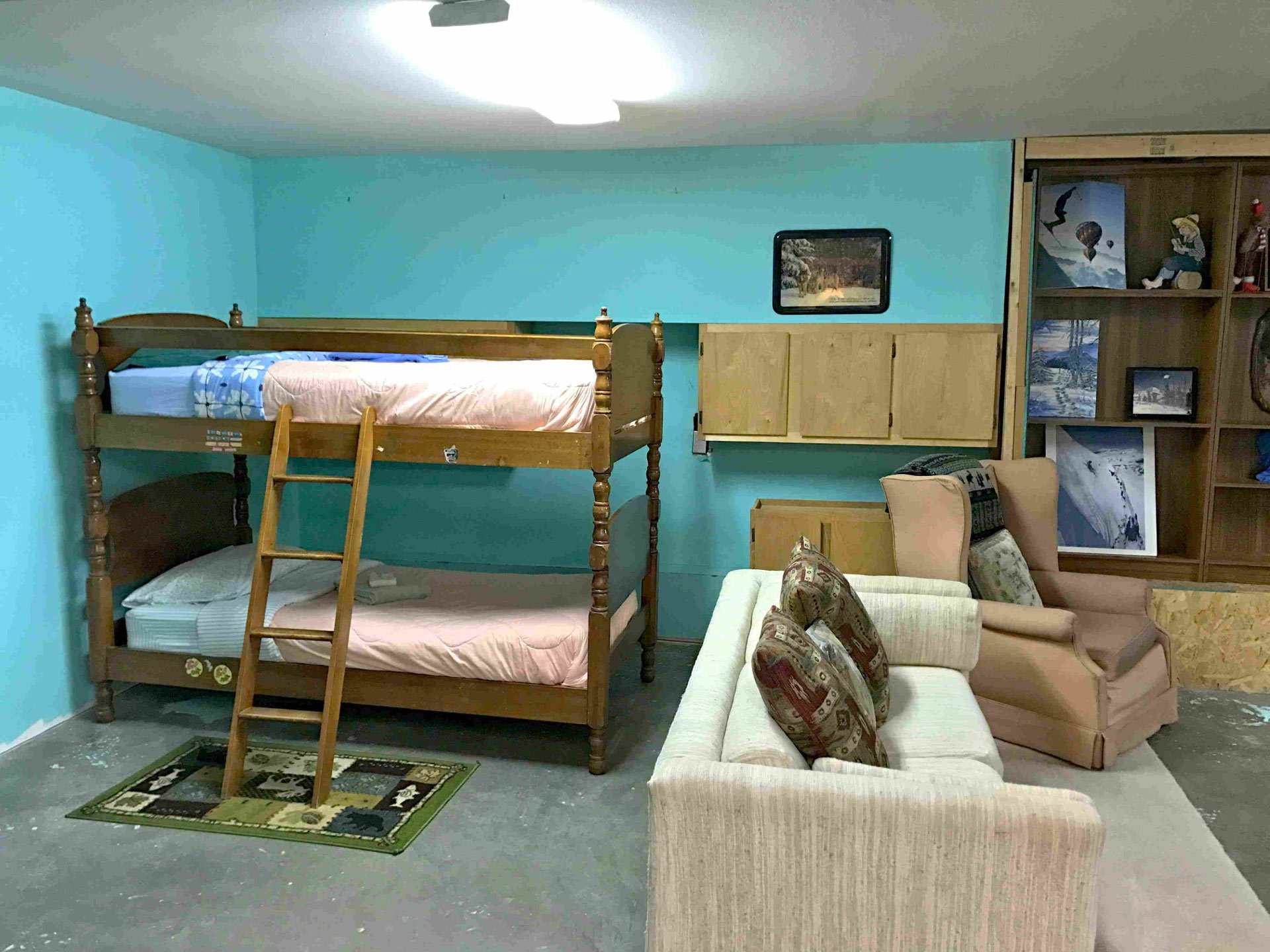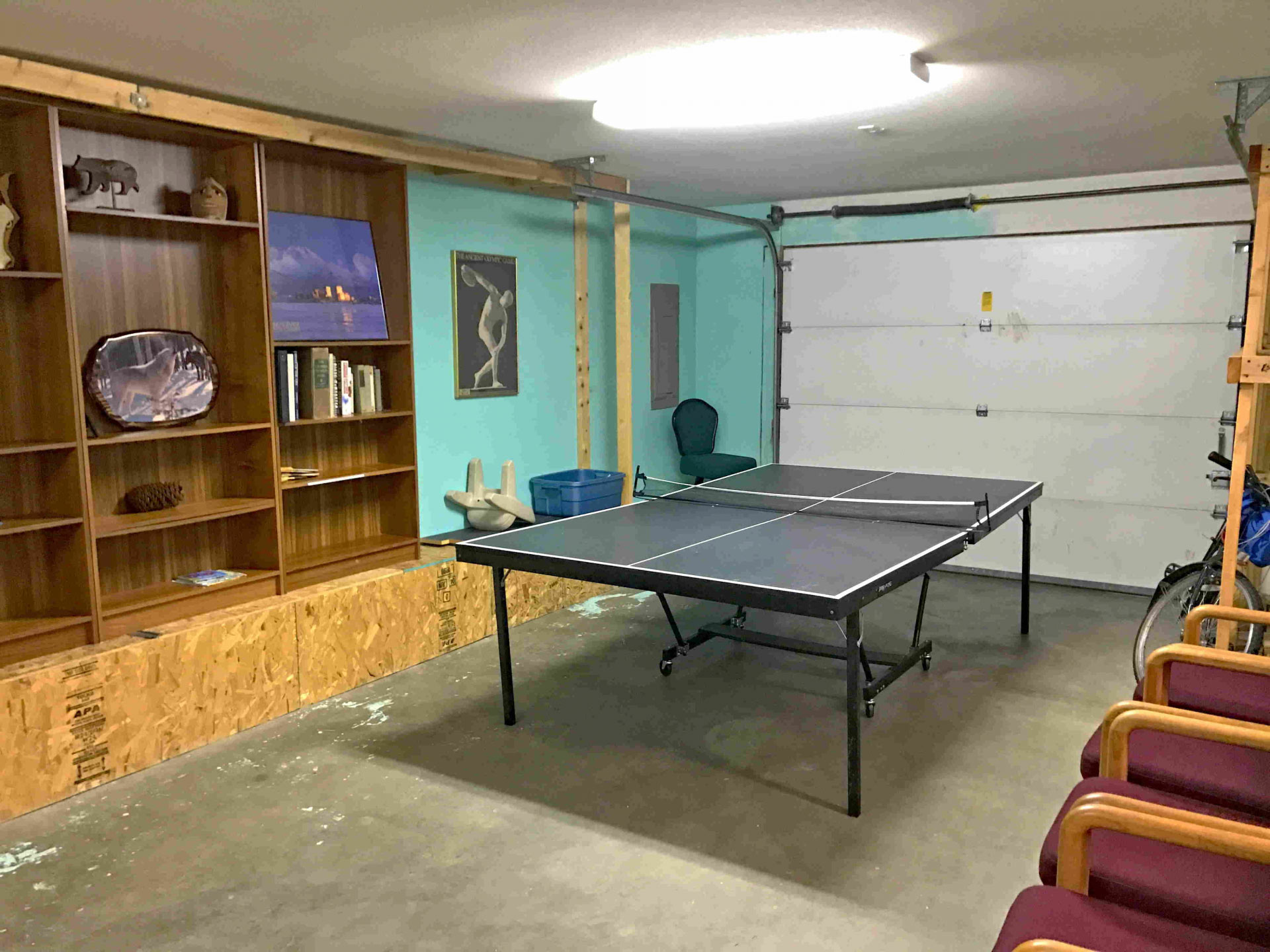 Property Description
Ping Pong - Fireplace - Dishwasher - Washer/Dryer - Sleeps 8

This beautiful 3-story, 3-bedroom, 2-bath executive vacation home includes wonderful natural lighting! The 1st floor is an adhoc game room that includes 1-set of bunk beds, and a separate laundry room with a full size washer/dryer. The main floor features a great open living/dining area with hardwood floors, a vaulted ceiling, and a freestanding gas fireplace. A separate fully equipped kitchen is located just off of the dining area, and one bedroom with 1-queen bed, 1-full bath, and a great outdoor deck round-out the main floor. The 3rd floor features a specious master bedroom with 1-queen bed, another bedroom with 1-full bed, and 1-full bath. This vacation property will sleep up to 8-persons. (ENFORCED Maximum Occupancy!).
Location
Snowline is a family focused community with plenty of recreational activities. Amenities include a seasonal outdoor heated pool, fishing pond for kids 12 and under, tennis, basketball and volleyball courts, children's playground, and a large playing field. There are plenty of trails throughout the community along with access to the Nooksack River. Snowline is located at the edge of the Snoqualmie National Forest, close to the Mt. Baker Ski Area and spectacular old growth forests, an area rich in history and outdoor opportunities.

Facilities
Basic Cookware
Microwave
Toaster
Coffee Maker
Dishwasher
Freestanding Gas Fireplace
Washer and Dryer
Game Room
Kitchen
Dining Table
Parking for 3 Vehicles
Twin Bunk
House Rules
NO HOT TUB/ NO PETS/ NON SMOKING/ NO WI-FI

PLEASE NOTE: This vacation home includes stairs that may not be suitable for families with young children!
Message to Owner

Send an enquiry or booking request directly to this property advertiser, to ensure you receive their reply check the spam filters on your email settings.

Pricing Type: Per Lodge Per Night

| | | | | | | | |
| --- | --- | --- | --- | --- | --- | --- | --- |
| Start | End | Regular Season | Low Season | Public Holiday | Christmas | New Year | |
| 18 Feb 19 | 25 Feb 19 | $239 | n/a | $269 | n/a | n/a | Book |
| 25 Feb 19 | 04 Mar 19 | $239 | n/a | n/a | n/a | n/a | Book |
| 04 Mar 19 | 11 Mar 19 | $239 | n/a | n/a | n/a | n/a | Book |
| 11 Mar 19 | 18 Mar 19 | $239 | n/a | n/a | n/a | n/a | Book |
| 18 Mar 19 | 25 Mar 19 | $239 | n/a | n/a | n/a | n/a | Book |
| 25 Mar 19 | 01 Apr 19 | $239 | n/a | n/a | n/a | n/a | Book |
| 01 Apr 19 | 08 Apr 19 | $239 | n/a | n/a | n/a | n/a | Book |
| 08 Apr 19 | 15 Apr 19 | $239 | n/a | n/a | n/a | n/a | Book |
| 15 Apr 19 | 22 Apr 19 | $239 | n/a | n/a | n/a | n/a | Book |
| 22 Apr 19 | 29 Apr 19 | $239 | $209 | n/a | n/a | n/a | Book |
| 29 Apr 19 | 06 May 19 | n/a | $209 | n/a | n/a | n/a | Book |
| 06 May 19 | 13 May 19 | n/a | $209 | n/a | n/a | n/a | Book |
| 13 May 19 | 20 May 19 | n/a | $209 | n/a | n/a | n/a | Book |
| 20 May 19 | 27 May 19 | n/a | $209 | $269 | n/a | n/a | Book |
| 27 May 19 | 03 Jun 19 | n/a | $209 | $269 | n/a | n/a | Book |
| 03 Jun 19 | 10 Jun 19 | n/a | $209 | n/a | n/a | n/a | Book |
| 10 Jun 19 | 17 Jun 19 | n/a | $209 | n/a | n/a | n/a | Book |
| 17 Jun 19 | 24 Jun 19 | n/a | $209 | n/a | n/a | n/a | Book |
| 24 Jun 19 | 01 Jul 19 | $239 | $209 | n/a | n/a | n/a | Book |
| 01 Jul 19 | 08 Jul 19 | $239 | n/a | n/a | n/a | n/a | Book |
| 08 Jul 19 | 15 Jul 19 | $239 | n/a | n/a | n/a | n/a | Book |
| 15 Jul 19 | 22 Jul 19 | $239 | n/a | n/a | n/a | n/a | Book |
| 22 Jul 19 | 29 Jul 19 | $239 | n/a | n/a | n/a | n/a | Book |
| 29 Jul 19 | 05 Aug 19 | $239 | n/a | n/a | n/a | n/a | Book |
| 05 Aug 19 | 12 Aug 19 | $239 | n/a | n/a | n/a | n/a | Book |
| 12 Aug 19 | 19 Aug 19 | $239 | n/a | n/a | n/a | n/a | Book |
| 19 Aug 19 | 26 Aug 19 | $239 | n/a | n/a | n/a | n/a | Book |
| 26 Aug 19 | 02 Sep 19 | $239 | n/a | $269 | n/a | n/a | Book |
| 02 Sep 19 | 09 Sep 19 | $239 | n/a | $269 | n/a | n/a | Book |
| 09 Sep 19 | 16 Sep 19 | $239 | n/a | n/a | n/a | n/a | Book |
| 16 Sep 19 | 23 Sep 19 | $239 | n/a | n/a | n/a | n/a | Book |
| 23 Sep 19 | 30 Sep 19 | $239 | n/a | n/a | n/a | n/a | Book |
| 30 Sep 19 | 07 Oct 19 | $239 | $209 | n/a | n/a | n/a | Book |
| 07 Oct 19 | 14 Oct 19 | n/a | $209 | n/a | n/a | n/a | Book |
| 14 Oct 19 | 21 Oct 19 | n/a | $209 | n/a | n/a | n/a | Book |
| 21 Oct 19 | 28 Oct 19 | n/a | $209 | n/a | n/a | n/a | Book |
| 28 Oct 19 | 04 Nov 19 | n/a | $209 | n/a | n/a | n/a | Book |
| 04 Nov 19 | 11 Nov 19 | n/a | $209 | n/a | n/a | n/a | Book |
| 11 Nov 19 | 18 Nov 19 | n/a | $209 | n/a | n/a | n/a | Book |
| 18 Nov 19 | 25 Nov 19 | n/a | $209 | n/a | n/a | n/a | Book |
| 25 Nov 19 | 02 Dec 19 | $239 | $209 | $269 | n/a | n/a | Book |
| 02 Dec 19 | 09 Dec 19 | $239 | n/a | n/a | n/a | n/a | Book |
| 09 Dec 19 | 16 Dec 19 | $239 | n/a | n/a | $299 | n/a | Book |
| 16 Dec 19 | 23 Dec 19 | n/a | n/a | n/a | $299 | n/a | Book |
| 23 Dec 19 | 30 Dec 19 | n/a | n/a | n/a | $299 | $379 | Book |