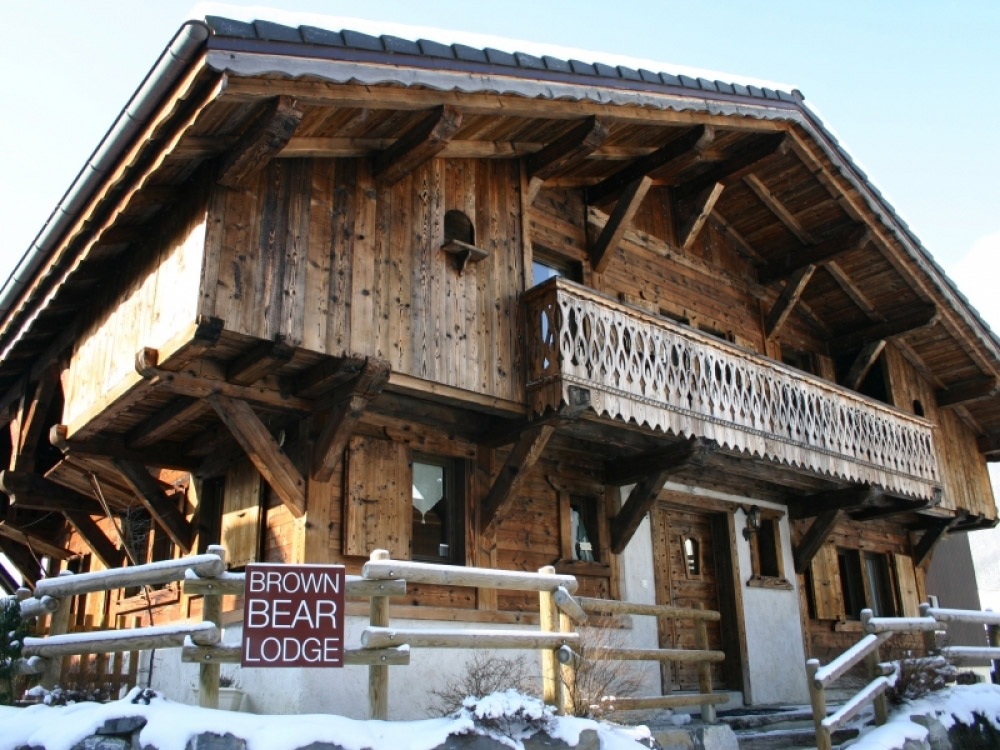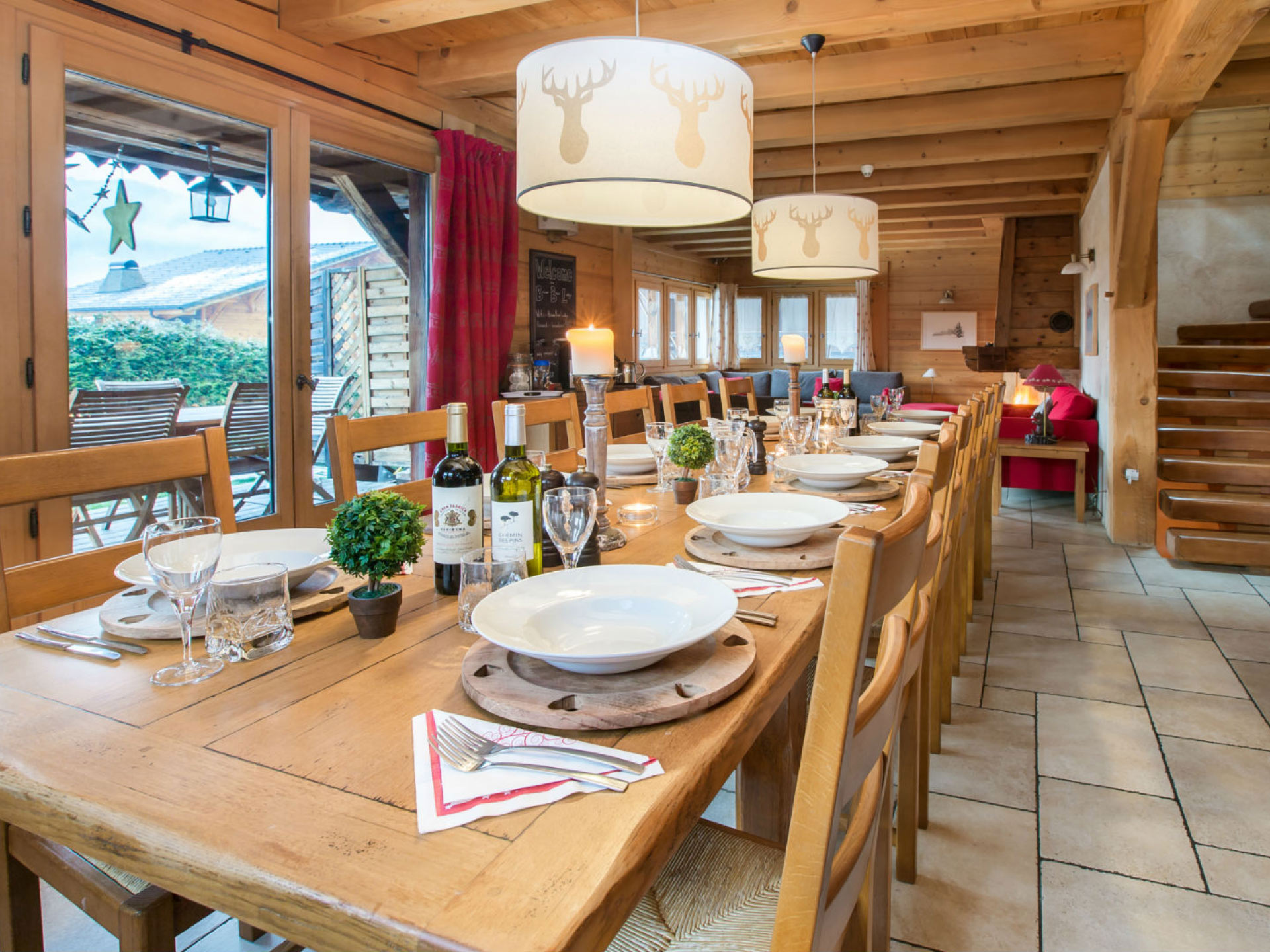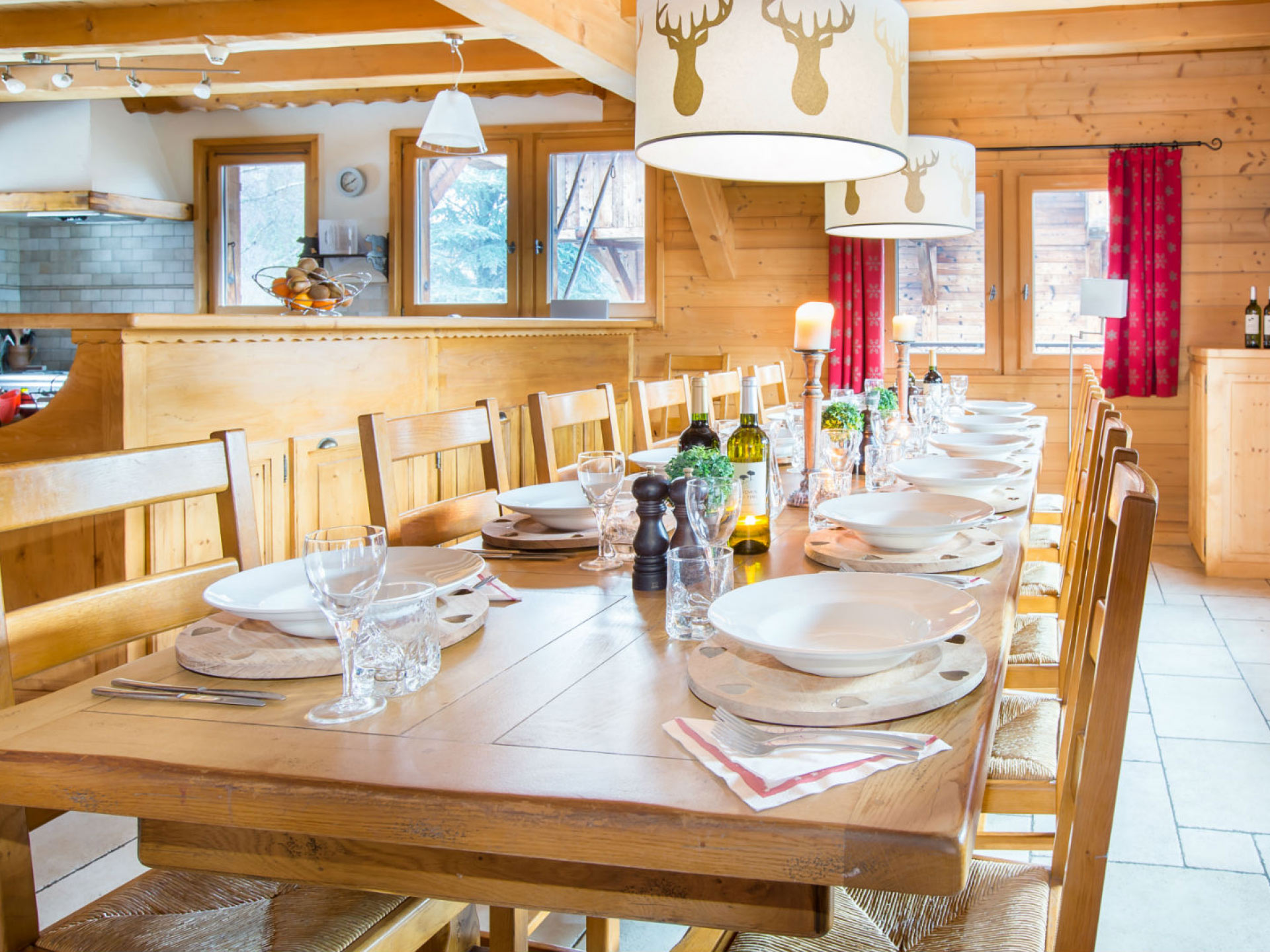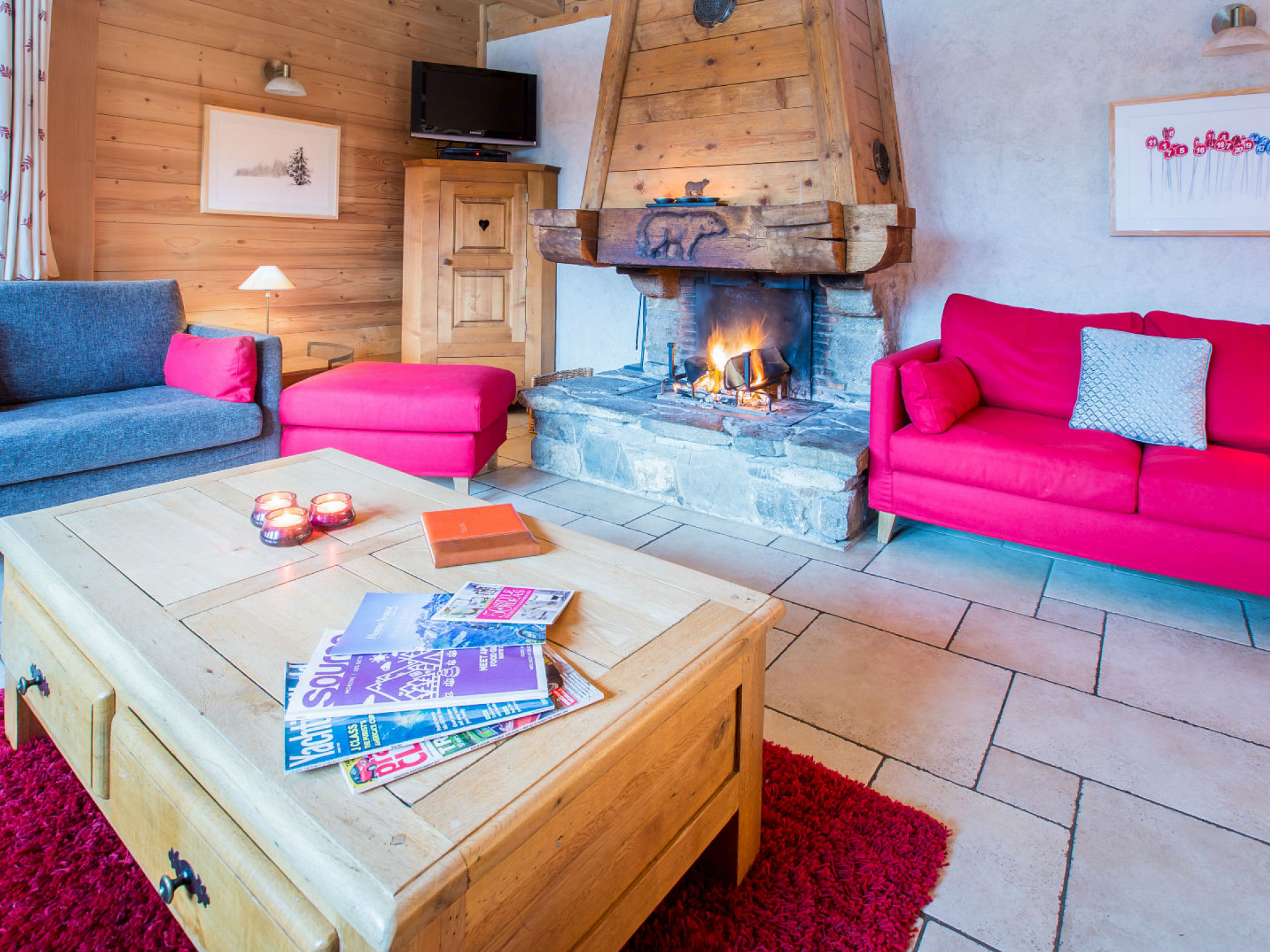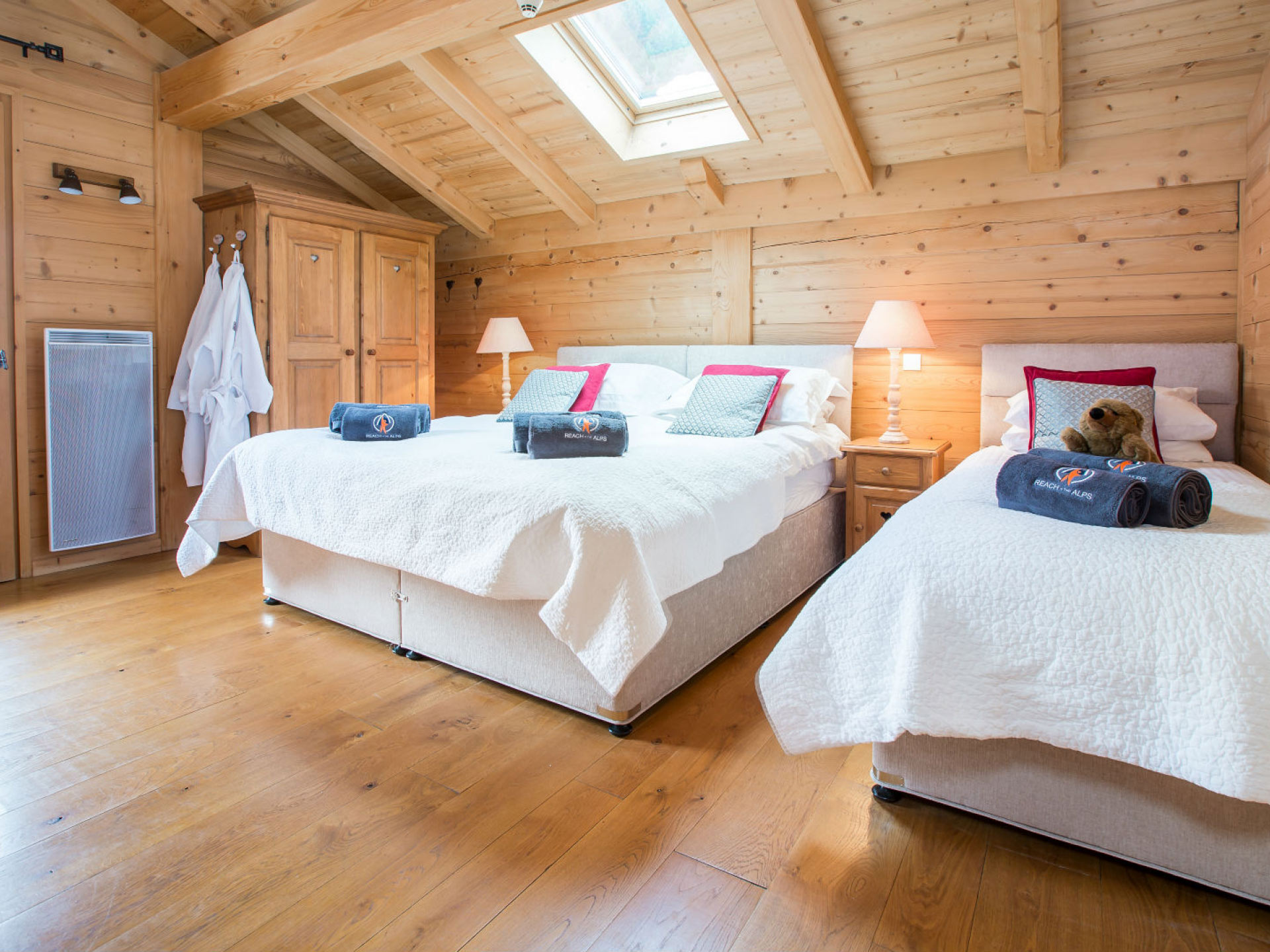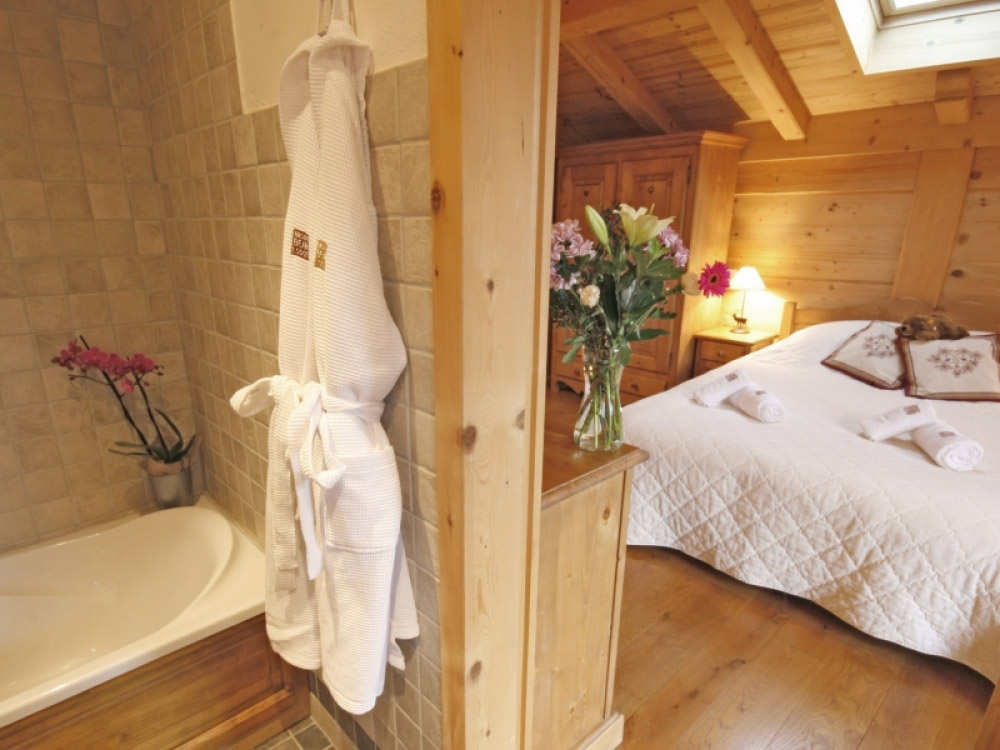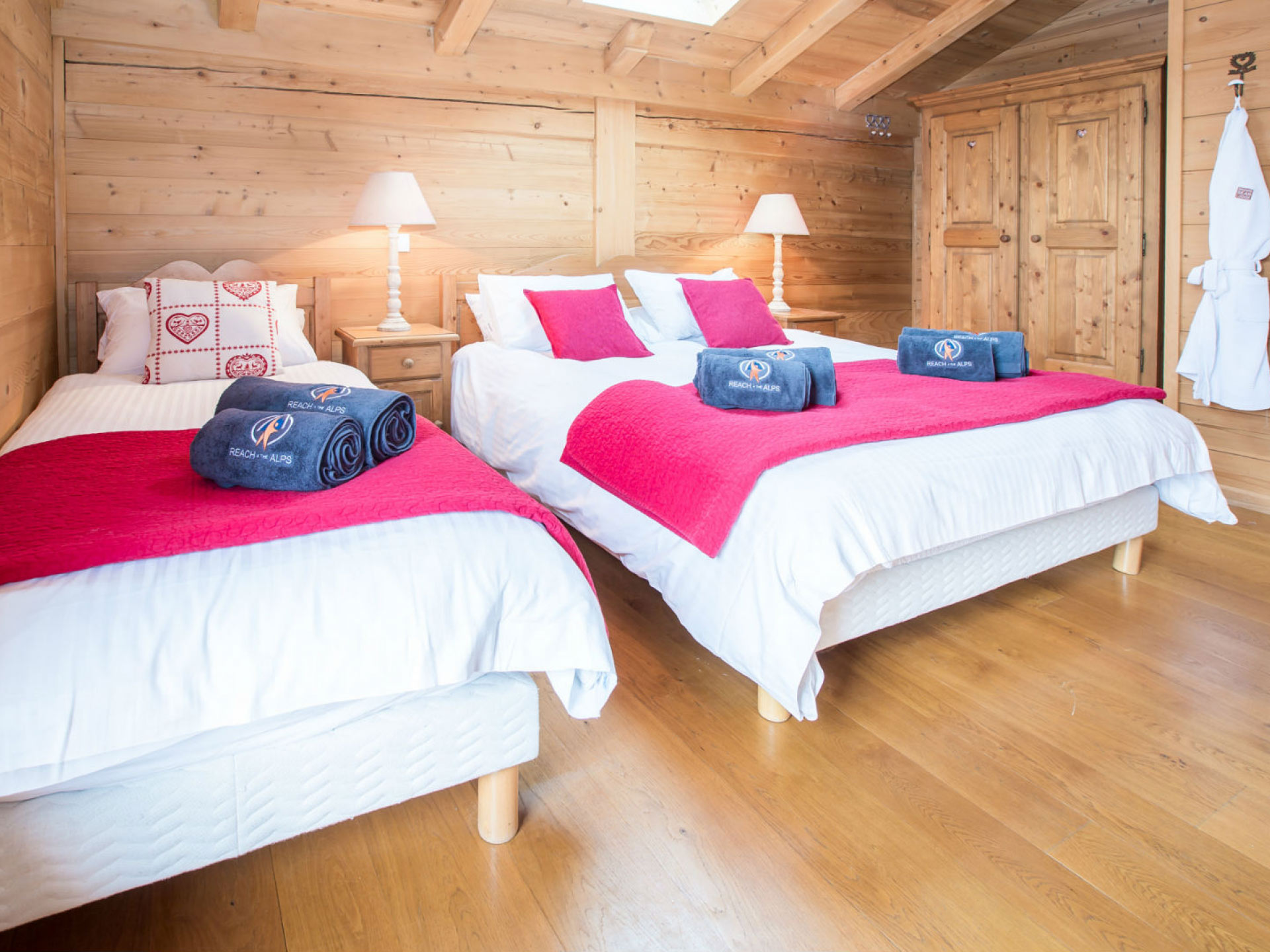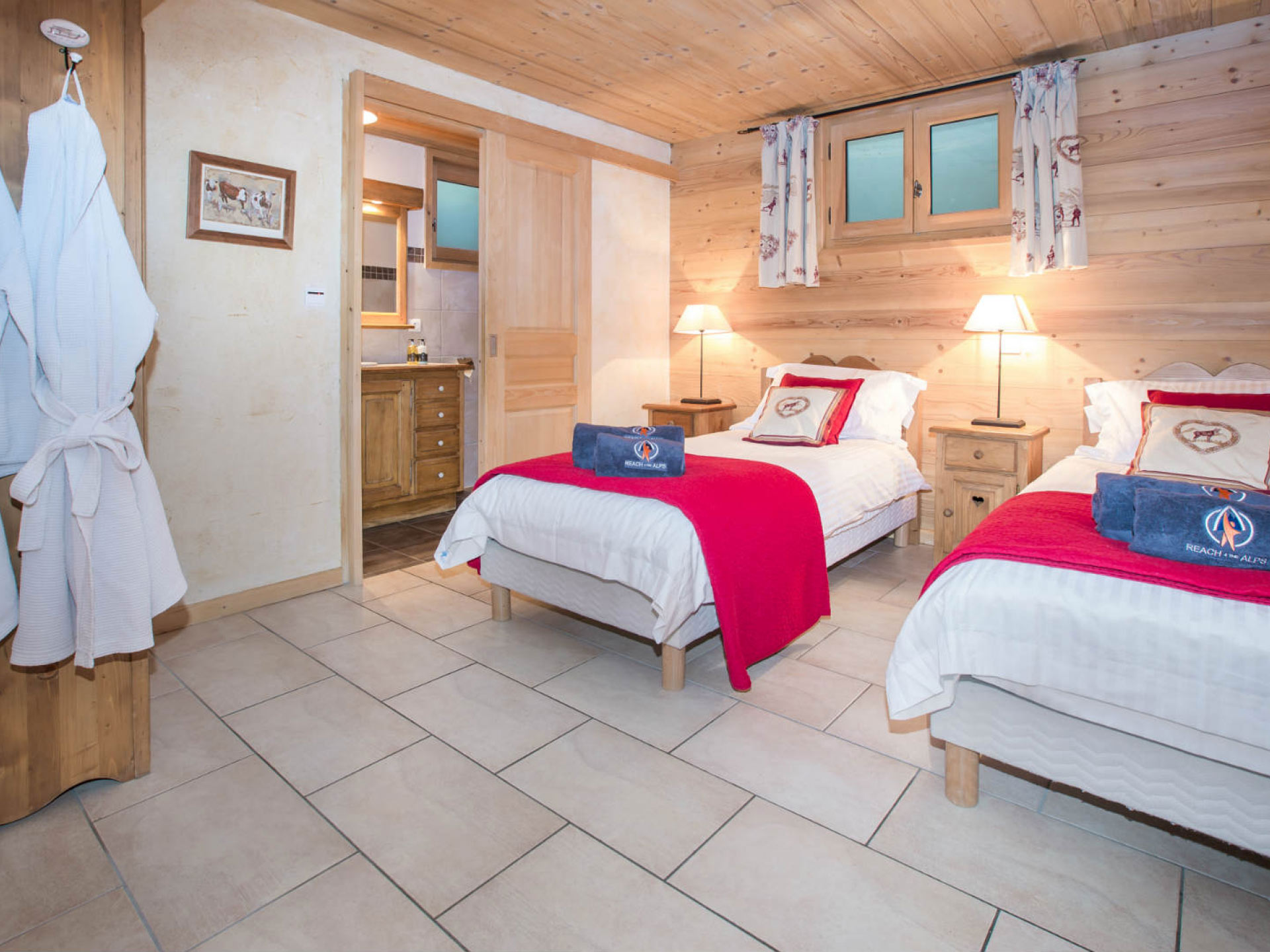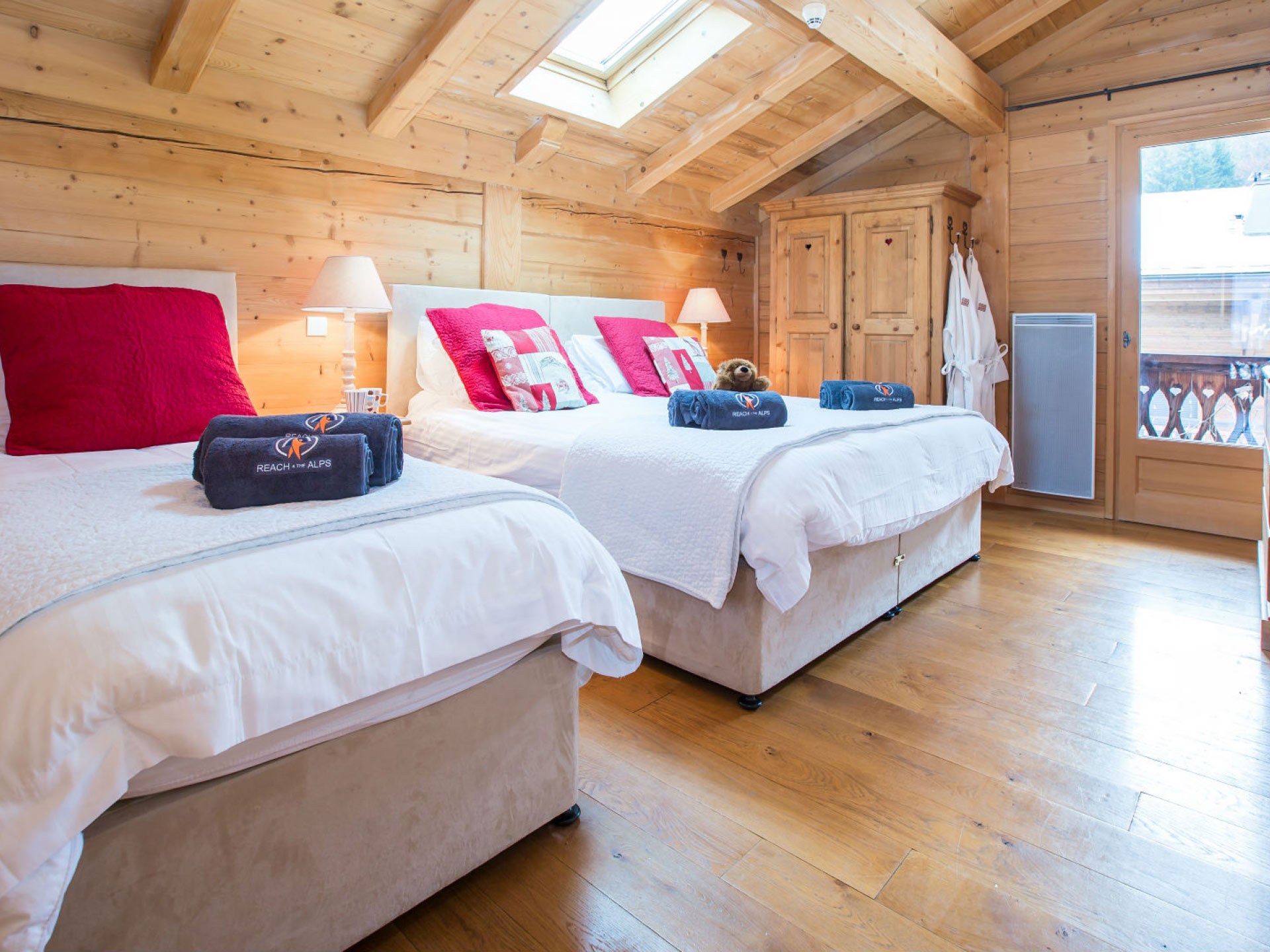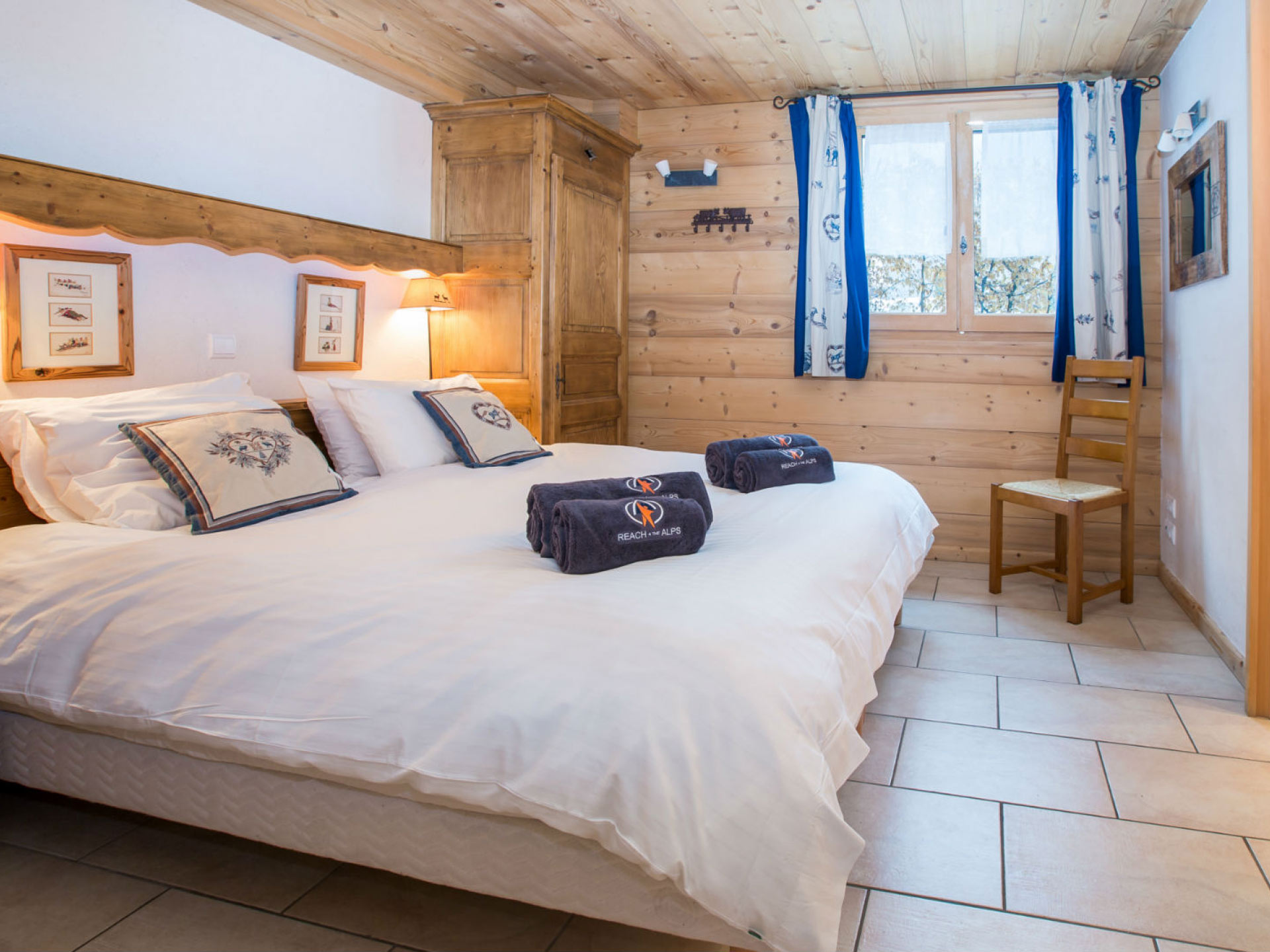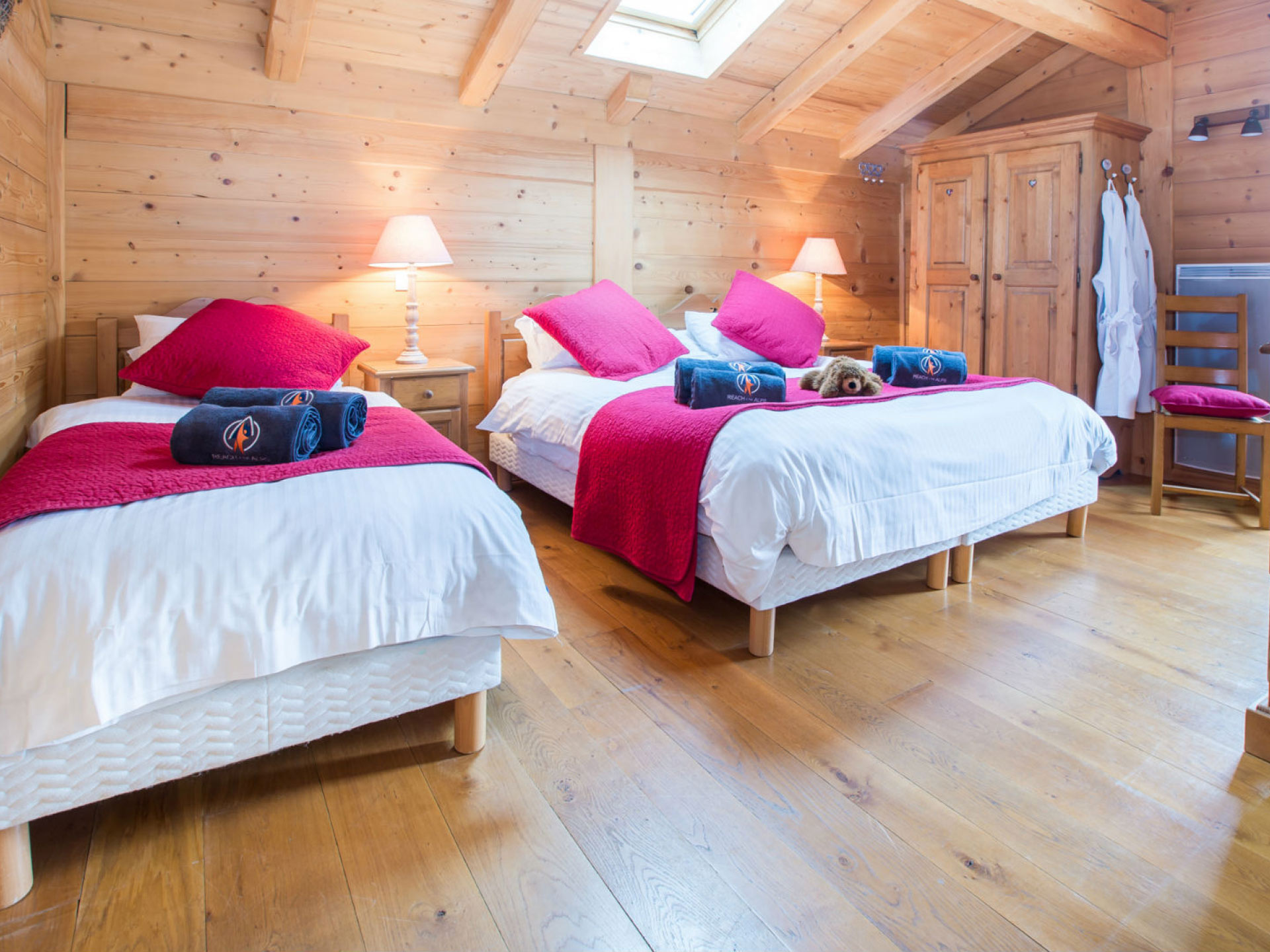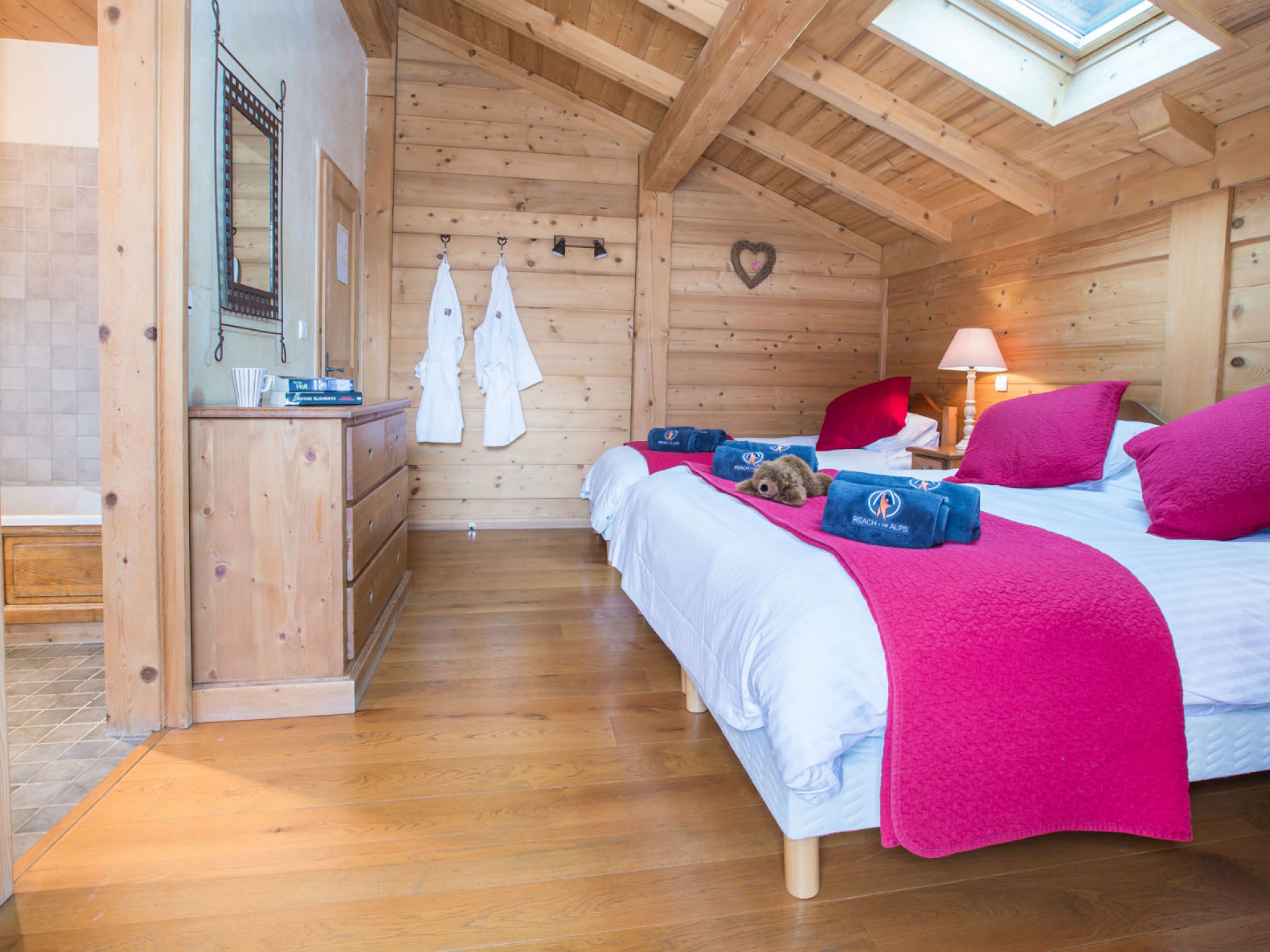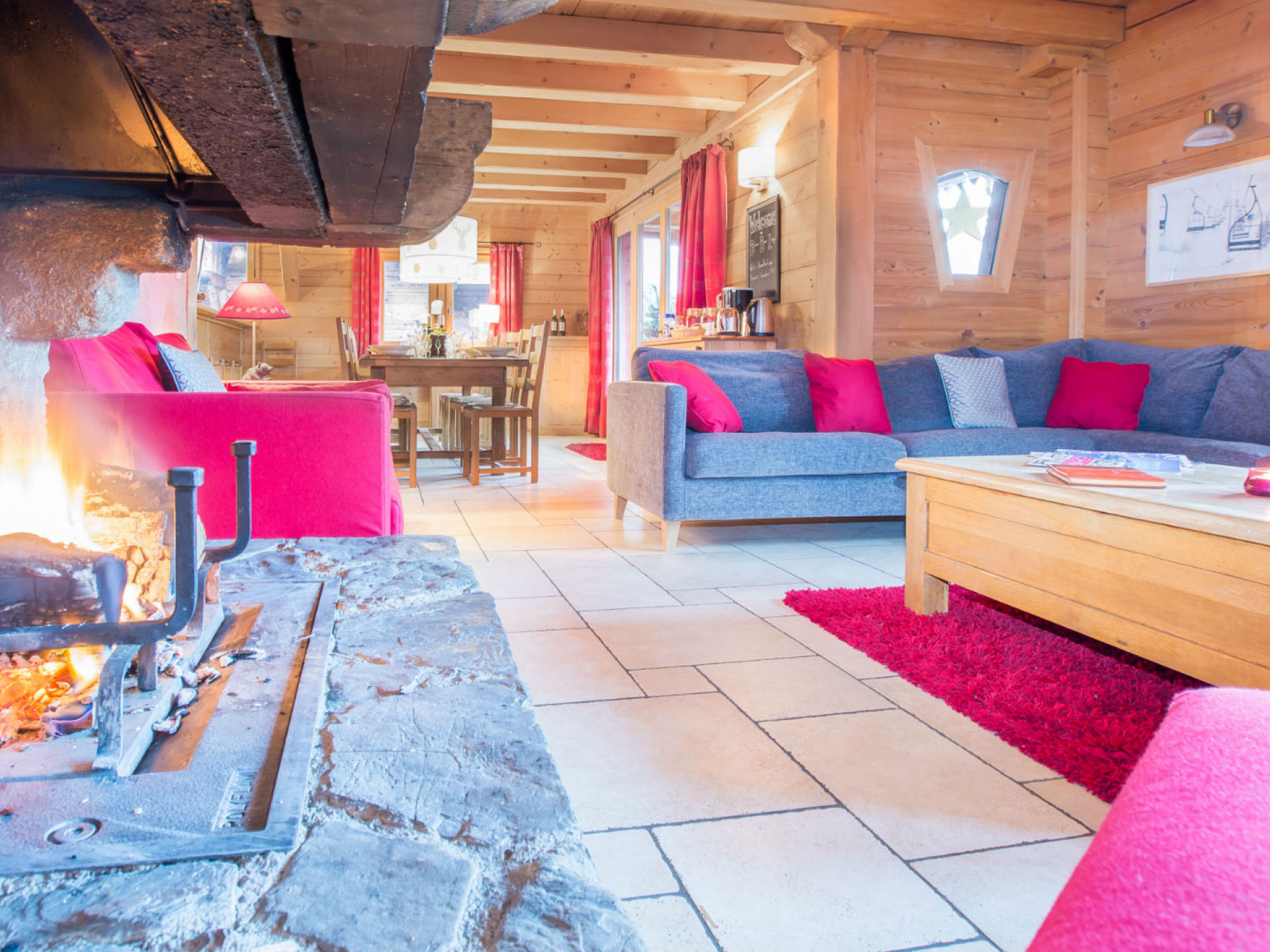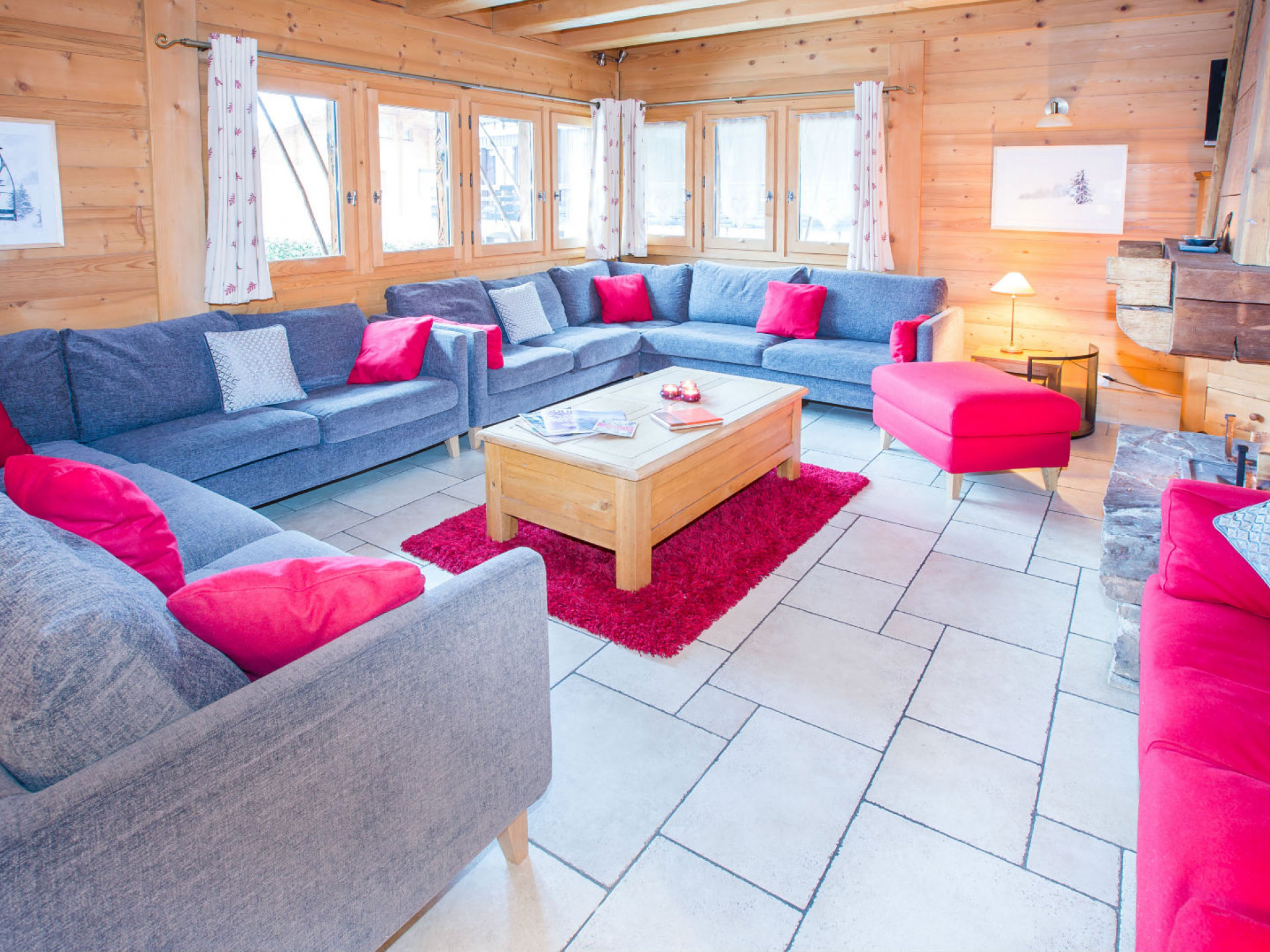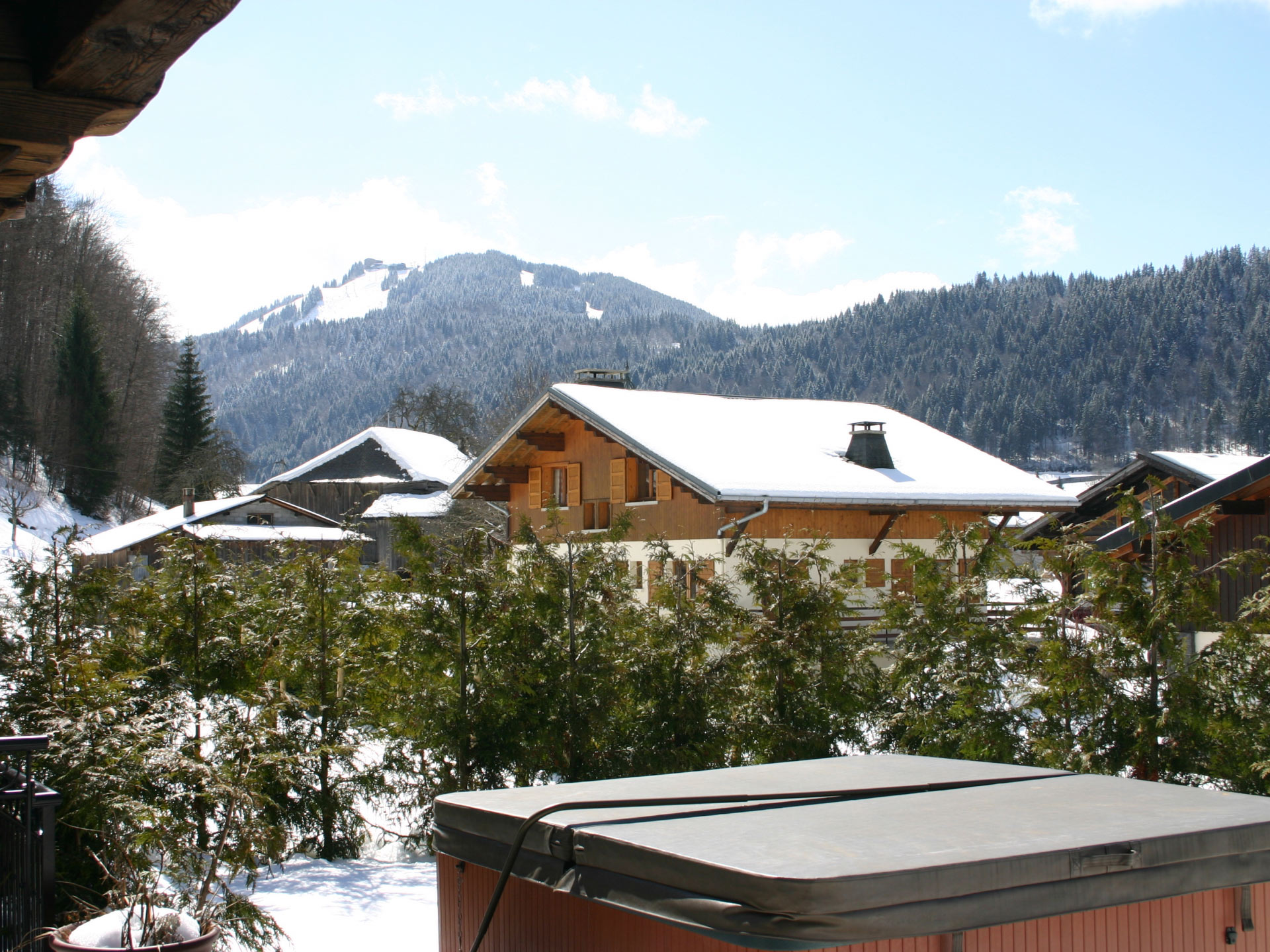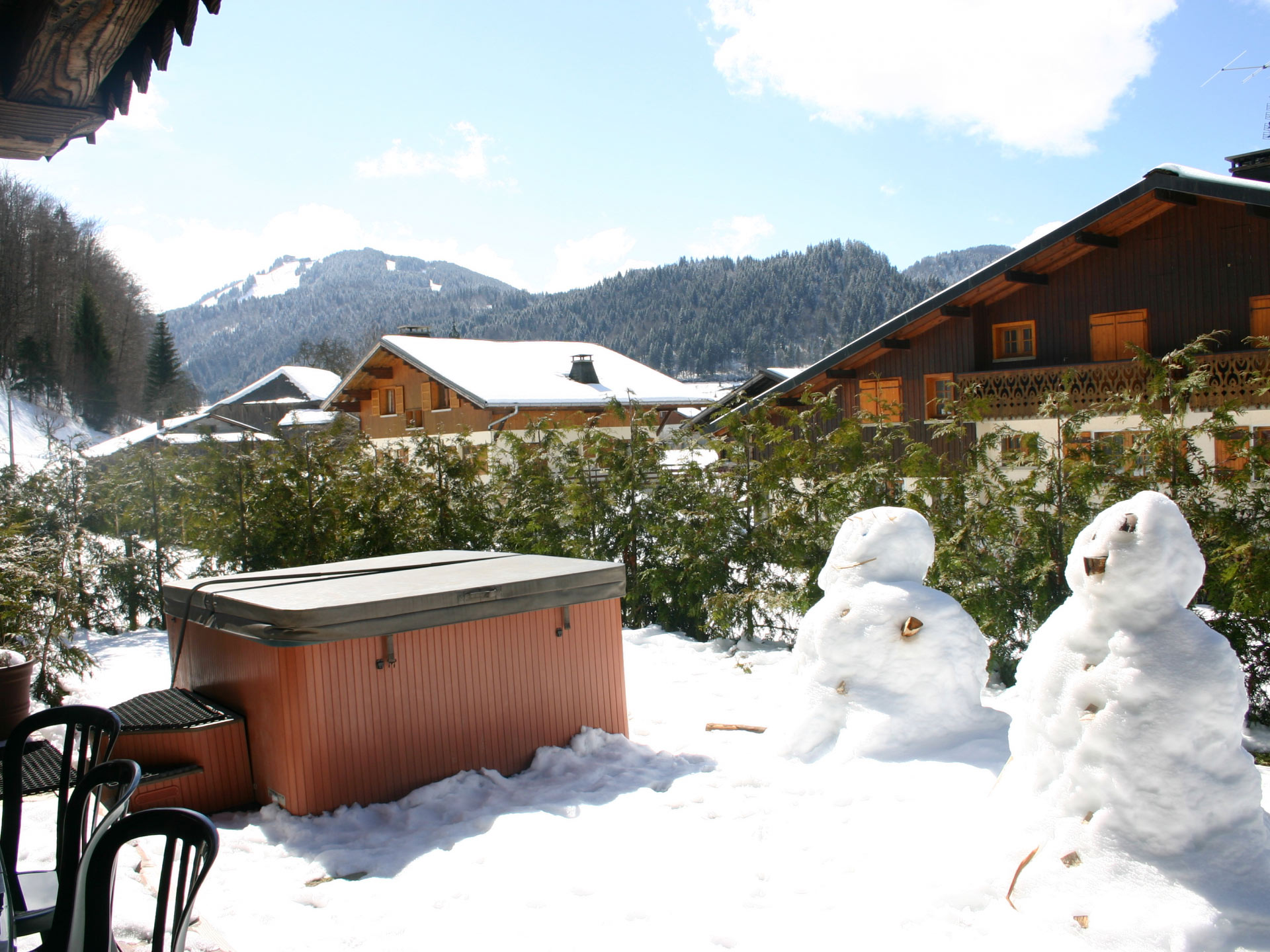 Property Description
Brown Bear Lodge chalet is built of old style timber and local stone, inside the chalet has solid oak floors in the bedrooms and natural stone in the bathrooms and main living area. Under floor heating ensures warmth throughout.

The chalet sleeps 14-15 guests in 7 en suite bedrooms, all bedrooms are exceptionally spacious and have handcrafted wooden cupboards for a true charming Alpine feel while providing plenty of hanging and storage space. Four bedrooms have a double bed plus a single bed and the remaining 3 rooms have two single beds that can be made into a king size bed by putting the mattresses together. All rooms have en suite facilities and each bath or shower room is individual and tastefully modern. Four of the bedrooms have balconies with stunning views.

On the ground floor there is a huge 50 sqm open plan dining/ living are. From the dining area French windows open out onto a large sun terrace, as the chalet is south facing you can enjoy the sun all day.

In the living area plenty of comfortable sofas ensures everyone can stretch out in front of the open roaring log fire. Flat screen TV with satellite and DVD player, IPod docking station and free WiFi Internet access are provided as well as more traditional board games and a stack of cards!

In the basement there is a sauna and shower and on the terrace an outdoor hot tub that will help ease any aches and pains and we can even book you an in house massage! Storage for skis and heated boot room are provided in the garage as well as a table tennis table.
Location
The chalet is located in between Morzine and Avoriaz in the little hamlet of Montriond a couple of minutes walk to a couple of bars and restaurants. The location is excellent for access to Ardent bubble which offers easy and quick access to Avoriaz, Chatel, Crosset and the rest of the Portes Du Soleil circuit.
In the winter, we offer a complimentary shuttle service and the free ski bus also passes 100metres from the lodge.
Facilities
In summer Brown Bear Lodge is let on a self-catered basis, our service on a self-catered basis includes:

Meet & greet by Reach4thealps staff
Linen & towels
End of stay clean
Local tourist tax
Advice and booking of activities
Multipass Voucher

In winter Brown Bear Lodge is run as a fully catered chalet. Our service on weekly catered stays includes:

Breakfast, cooked special (6 days) plus continental buffet on all days
Afternoon tea and freshly baked cakes daily
Pre dinner aperitif and hot and cold canapés (6 nights)
Delicious three course evening meal with superior complimentary wine, local cheese board, tea and coffee (6 nights)
Daily hotel clean of rooms ( 6 days)
Honesty bar with beer and soft drinks
Mid week towel change
Luxury Bath Robes

Reach4thealps has been established for 15 years and we've won an award for our customer service so you can be sure you'll be looked after throughout your stay. We can also organise ski passes for you in the winter and multipasses for you in the summer. Just ask at the time of booking for more information.

TRANSFERS

Reach4thealps has its own fleet of drivers and modern vans and can provide airport transfers to and from Geneva. Let us take all of the stress out of arranging your holiday by getting you to and from resort with our door to door service. Please enquire for prices at the time of booking.
House Rules
No outdoor shoes in chalet
No smoking
Property Video
Message to Owner

Send an enquiry or booking request directly to this property advertiser, to ensure you receive their reply check the spam filters on your email settings.

| | | | | | | | |
| --- | --- | --- | --- | --- | --- | --- | --- |
| Start | End | Catered Per Person Per Week | Short break | Catered sole occupancy | catered per person per night | Self catered per week | |
| 17 Feb 19 | 24 Feb 19 | n/a | n/a | n/a | n/a | n/a | |
| 24 Feb 19 | 03 Mar 19 | €795 | n/a | €11000 | n/a | n/a | |
| 03 Mar 19 | 10 Mar 19 | €795 | n/a | €11000 | n/a | n/a | |
| 10 Mar 19 | 17 Mar 19 | €795 | n/a | €11000 | n/a | n/a | Enquire |
| 17 Mar 19 | 24 Mar 19 | €675 | n/a | €9500 | n/a | n/a | |
| 24 Mar 19 | 31 Mar 19 | €675 | n/a | €9500 | n/a | n/a | Enquire |
| 31 Mar 19 | 07 Apr 19 | €795 | n/a | €11000 | n/a | n/a | |
| 07 Apr 19 | 14 Apr 19 | €795 | n/a | €11000 | n/a | €80 | Book |
| 25 May 19 | 01 Jun 19 | n/a | n/a | €1500 | n/a | n/a | Book |
| 01 Jun 19 | 08 Jun 19 | n/a | n/a | €1500 | n/a | n/a | Book |
| 08 Jun 19 | 15 Jun 19 | n/a | n/a | €1500 | n/a | n/a | Book |
| 15 Jun 19 | 22 Jun 19 | n/a | n/a | €1500 | n/a | n/a | Book |
| 22 Jun 19 | 29 Jun 19 | n/a | n/a | €1400 | n/a | n/a | Enquire |
| 29 Jun 19 | 06 Jul 19 | n/a | n/a | €2250 | n/a | n/a | Book |
| 06 Jul 19 | 13 Jul 19 | n/a | n/a | €2250 | n/a | n/a | Book |
| 13 Jul 19 | 20 Jul 19 | n/a | n/a | €2250 | n/a | n/a | Book |
| 20 Jul 19 | 27 Jul 19 | n/a | n/a | €2995 | n/a | n/a | Book |
| 27 Jul 19 | 03 Aug 19 | n/a | n/a | €2995 | n/a | n/a | |
| 03 Aug 19 | 10 Aug 19 | n/a | n/a | n/a | n/a | n/a | |
| 10 Aug 19 | 17 Aug 19 | n/a | n/a | n/a | n/a | n/a | |
| 17 Aug 19 | 24 Aug 19 | n/a | n/a | €2995 | n/a | n/a | Book |
| 24 Aug 19 | 31 Aug 19 | n/a | n/a | n/a | n/a | n/a | |
| 31 Aug 19 | 07 Sep 19 | n/a | €995 | n/a | n/a | n/a | |
| 07 Sep 19 | 14 Sep 19 | n/a | n/a | €1500 | n/a | n/a | Book |
| 14 Sep 19 | 21 Sep 19 | n/a | n/a | €1500 | n/a | n/a | Book |
| 15 Dec 19 | 22 Dec 19 | €630 | n/a | n/a | n/a | n/a | Book |
| 22 Dec 19 | 29 Dec 19 | n/a | n/a | n/a | n/a | n/a | Book |
| 29 Dec 19 | 05 Jan 20 | n/a | n/a | n/a | n/a | n/a | Book |
| 05 Jan 20 | 12 Jan 20 | €725 | n/a | €9900 | n/a | n/a | Book |
| 12 Jan 20 | 19 Jan 20 | €725 | n/a | €9900 | n/a | n/a | Book |
| 19 Jan 20 | 26 Jan 20 | €750 | n/a | €10250 | n/a | n/a | Book |
| 26 Jan 20 | 02 Feb 20 | €825 | n/a | €11300 | n/a | n/a | Book |
| 02 Feb 20 | 09 Feb 20 | €825 | n/a | €11300 | n/a | n/a | |
| 09 Feb 20 | 16 Feb 20 | €850 | n/a | €11650 | n/a | n/a | Book |
| 16 Feb 20 | 23 Feb 20 | n/a | n/a | n/a | n/a | n/a | Book |
| 23 Feb 20 | 01 Mar 20 | €825 | n/a | €11300 | n/a | n/a | Book |
| 01 Mar 20 | 08 Mar 20 | €825 | n/a | €11300 | n/a | n/a | Book |
| 08 Mar 20 | 15 Mar 20 | €825 | n/a | €11300 | n/a | n/a | Book |
| 15 Mar 20 | 22 Mar 20 | €725 | n/a | €9900 | n/a | n/a | Book |
| 22 Mar 20 | 29 Mar 20 | €725 | n/a | €9900 | n/a | n/a | Book |
| 29 Mar 20 | 05 Apr 20 | €795 | n/a | €10880 | n/a | n/a | Book |
| 05 Apr 20 | 12 Apr 20 | €795 | n/a | €10880 | n/a | n/a | Book |
| 12 Apr 20 | 19 Apr 20 | €630 | n/a | n/a | n/a | n/a | Book |