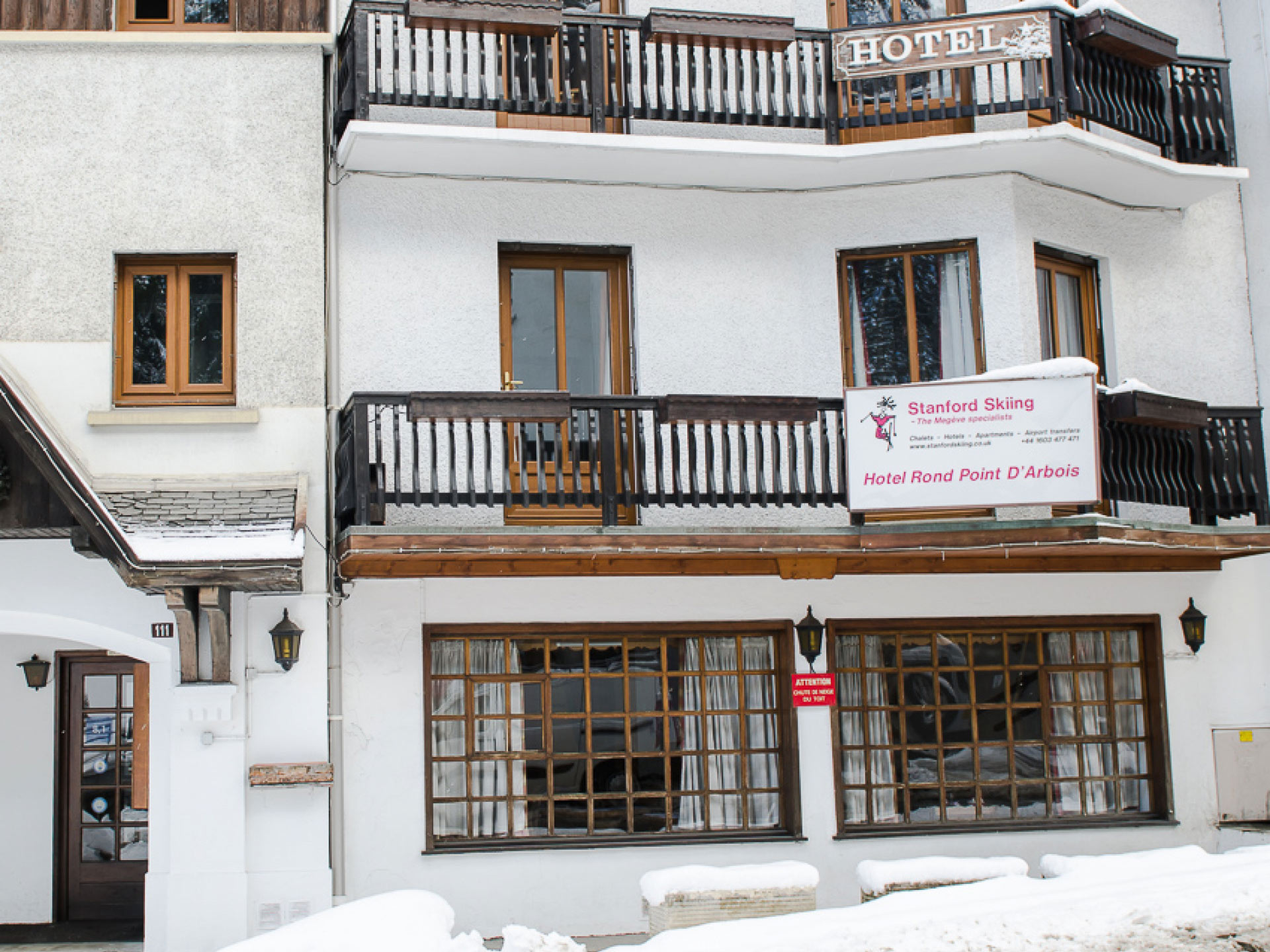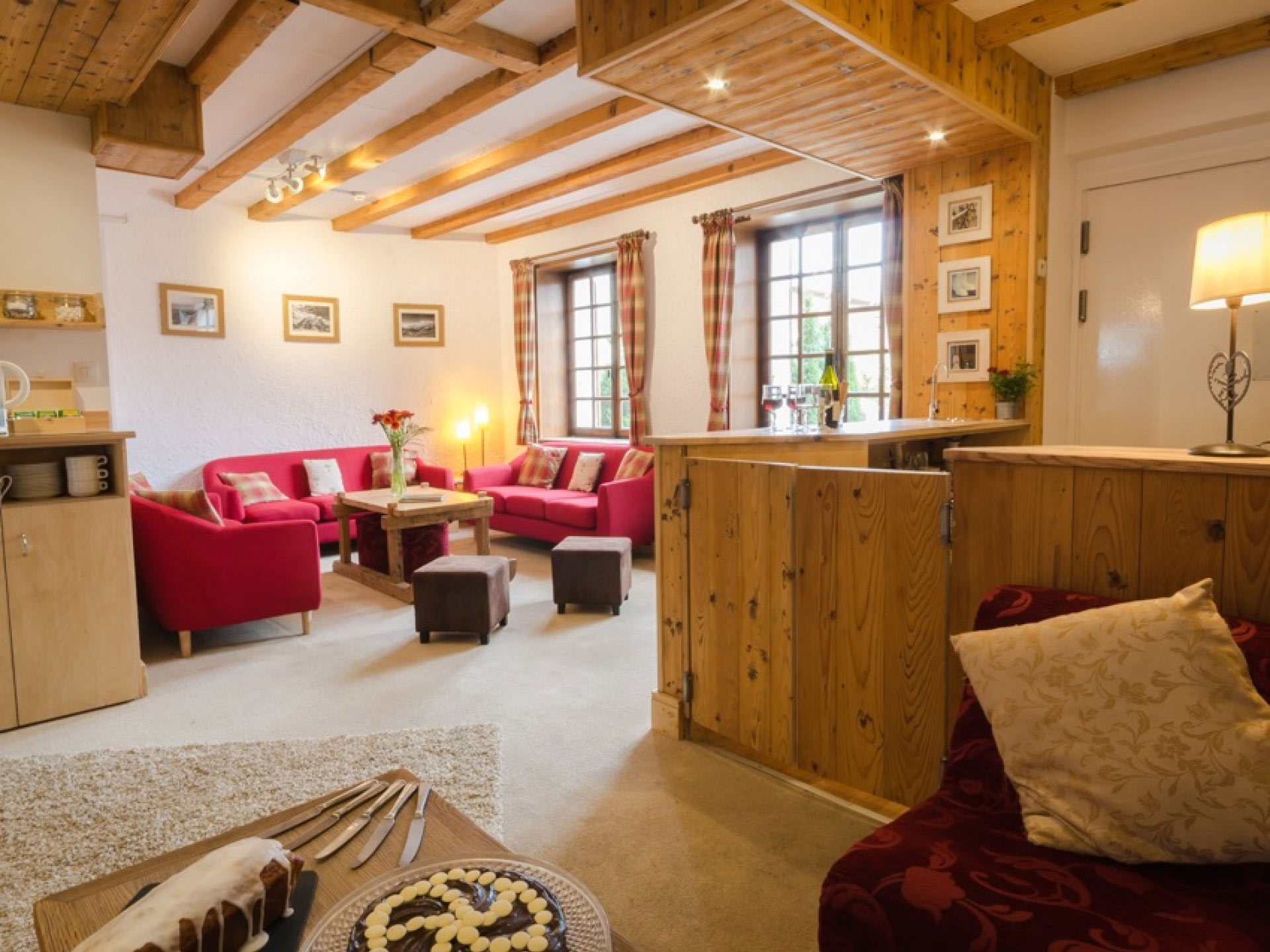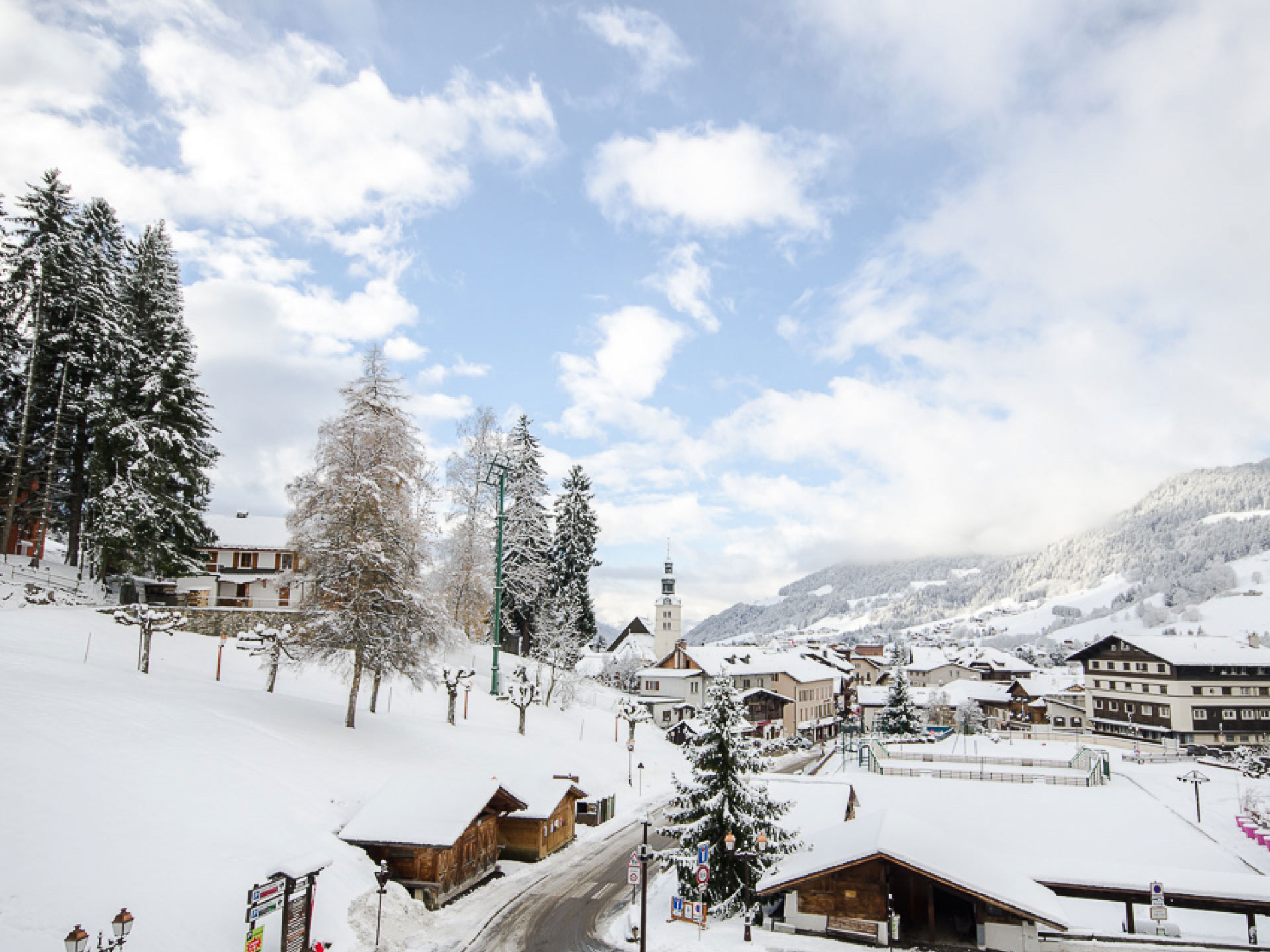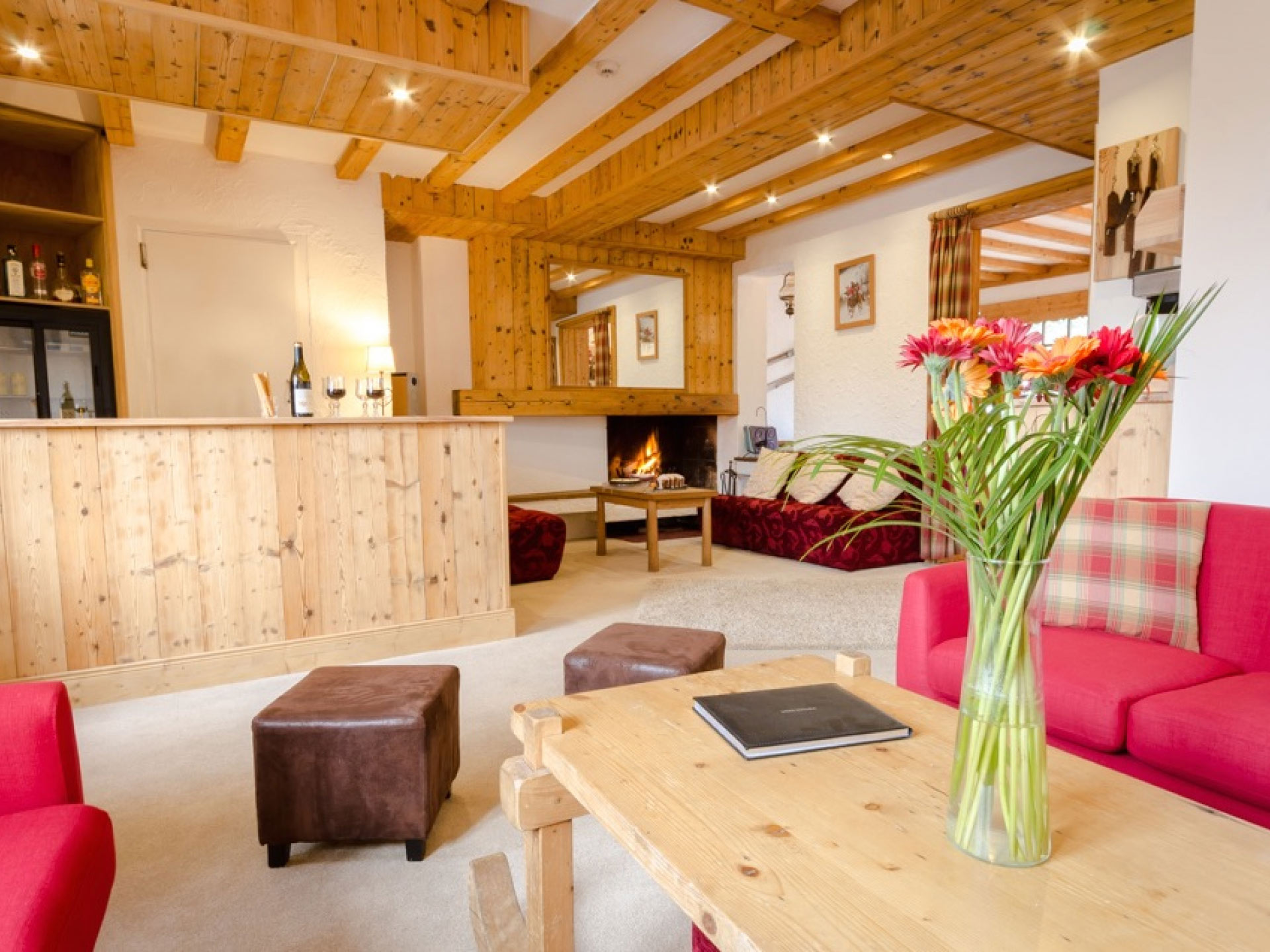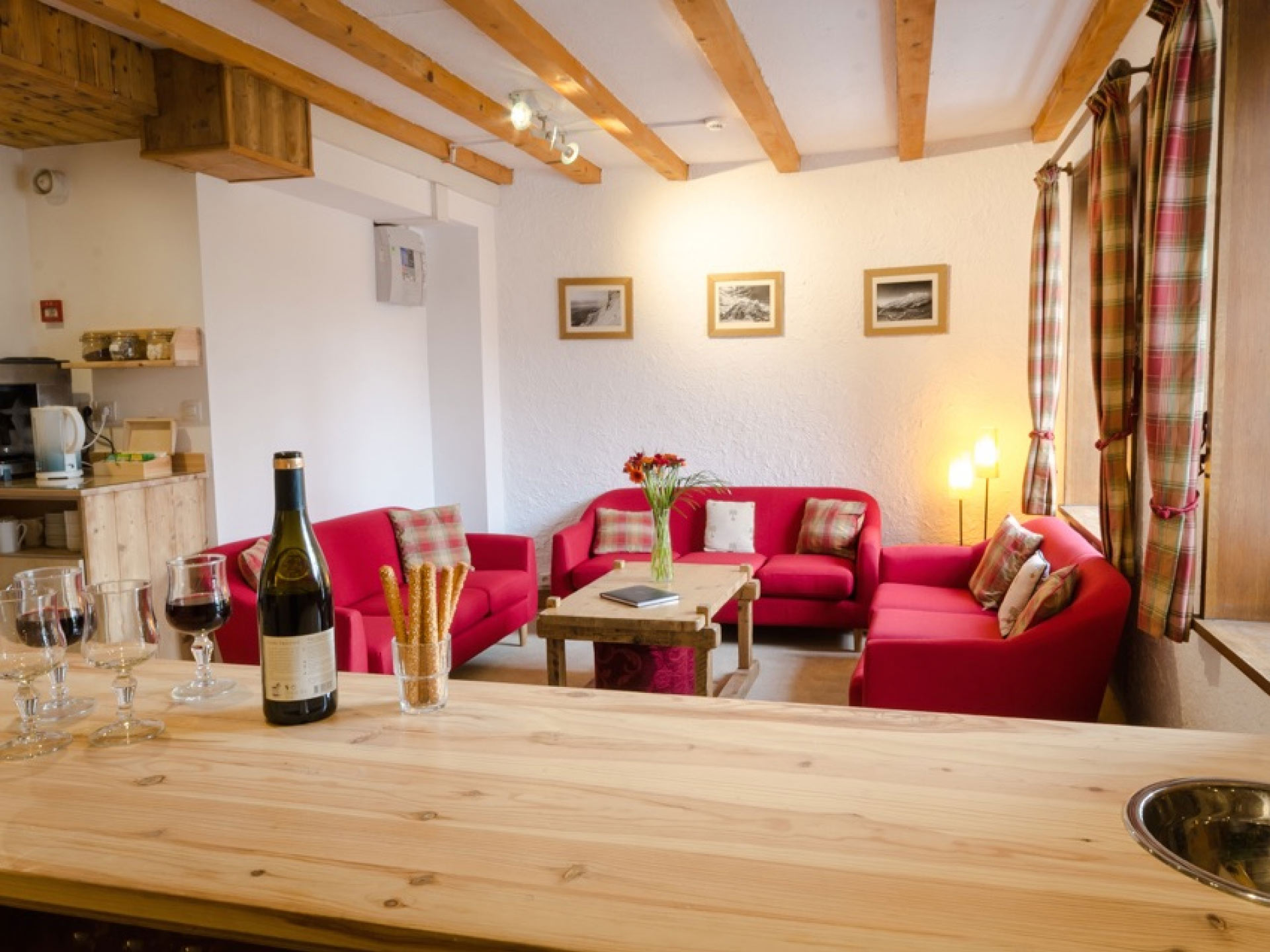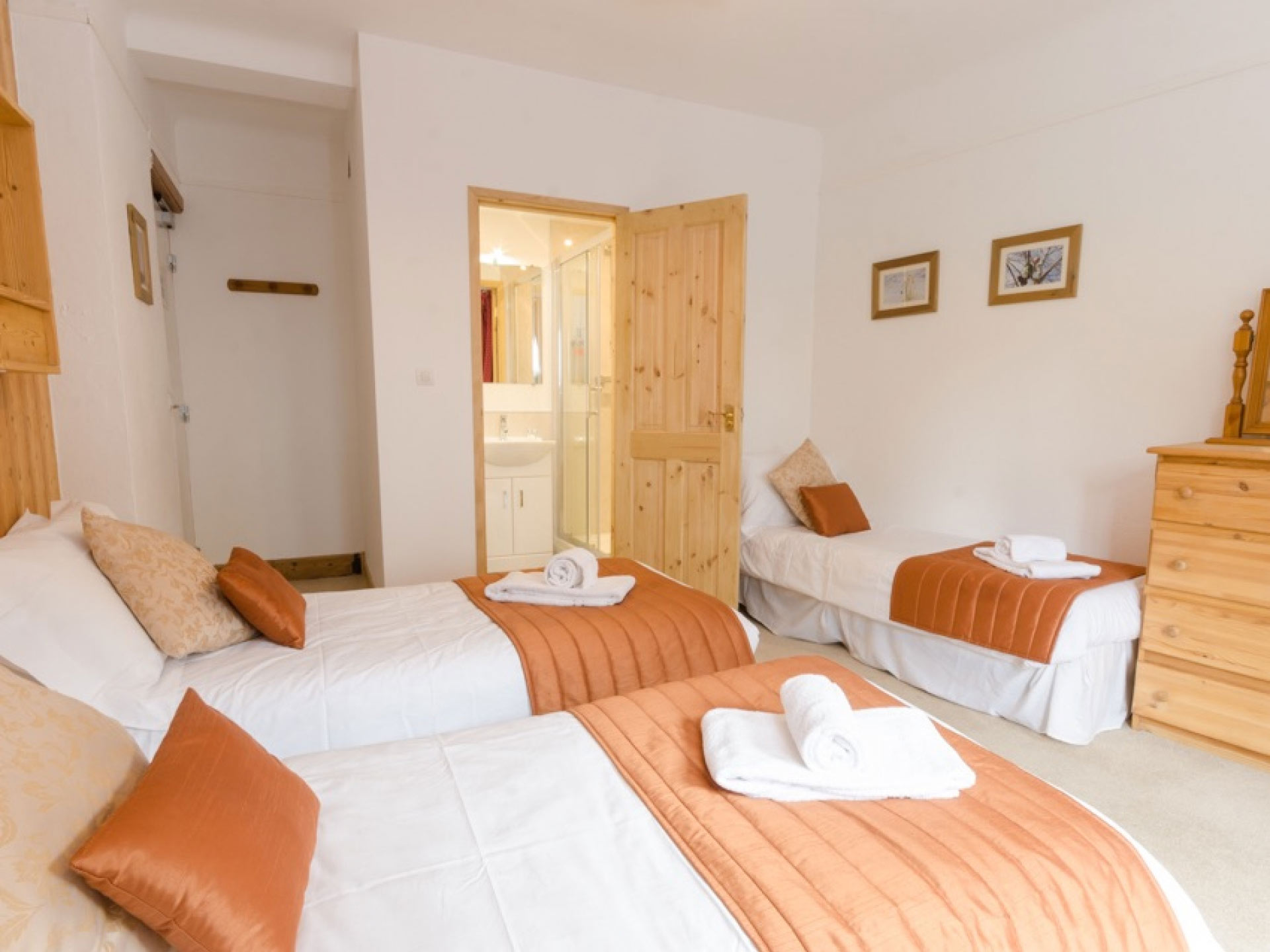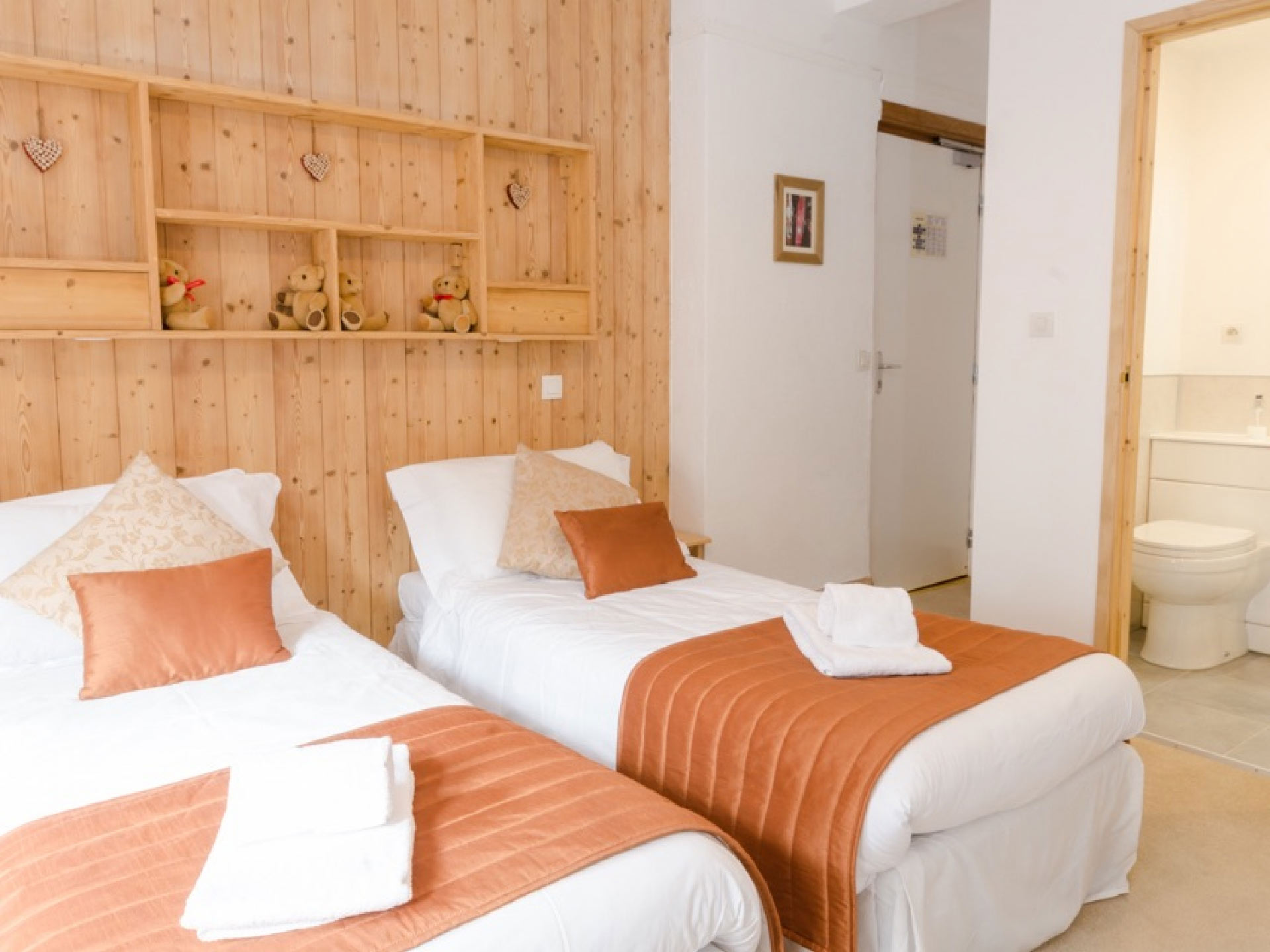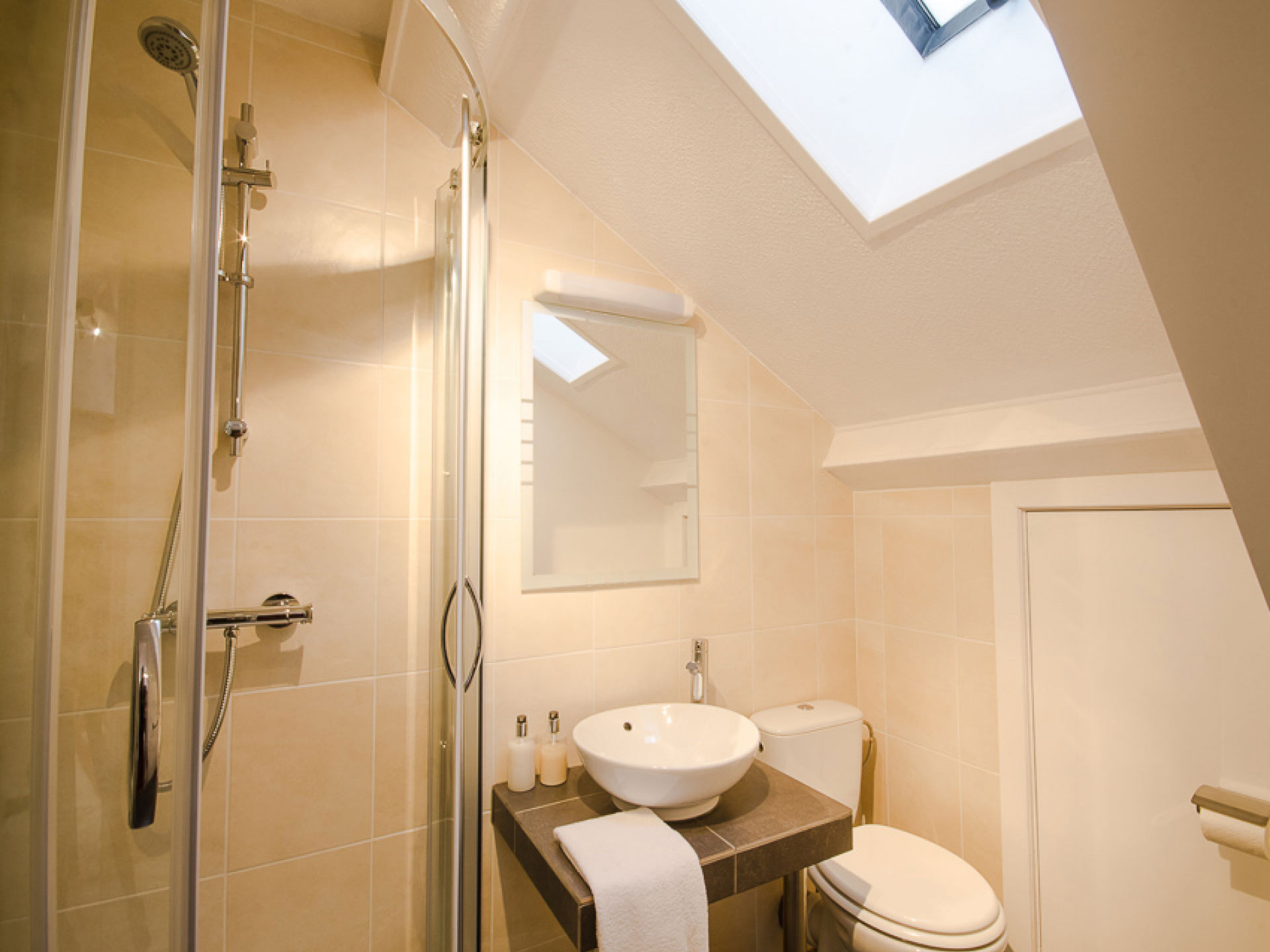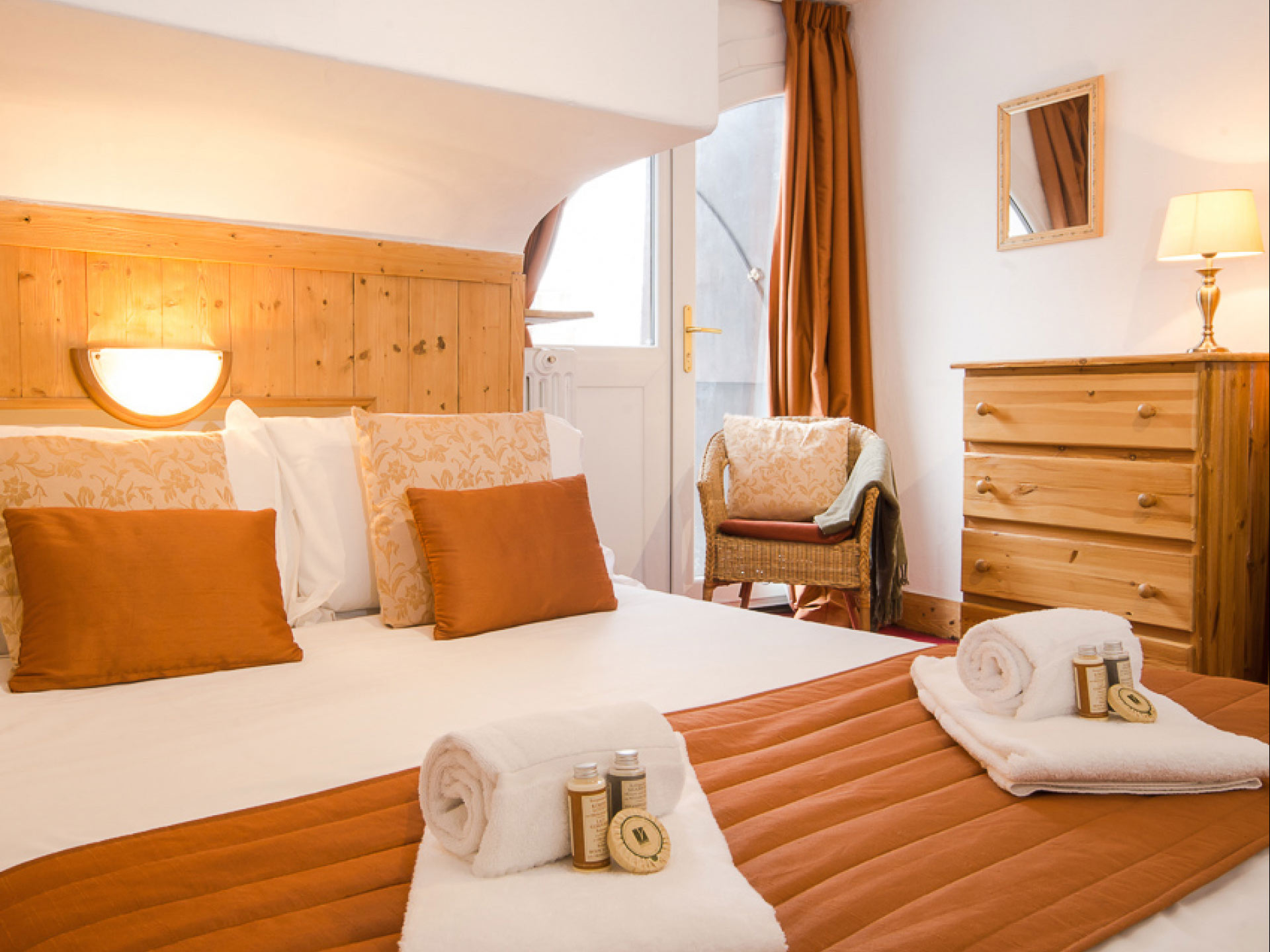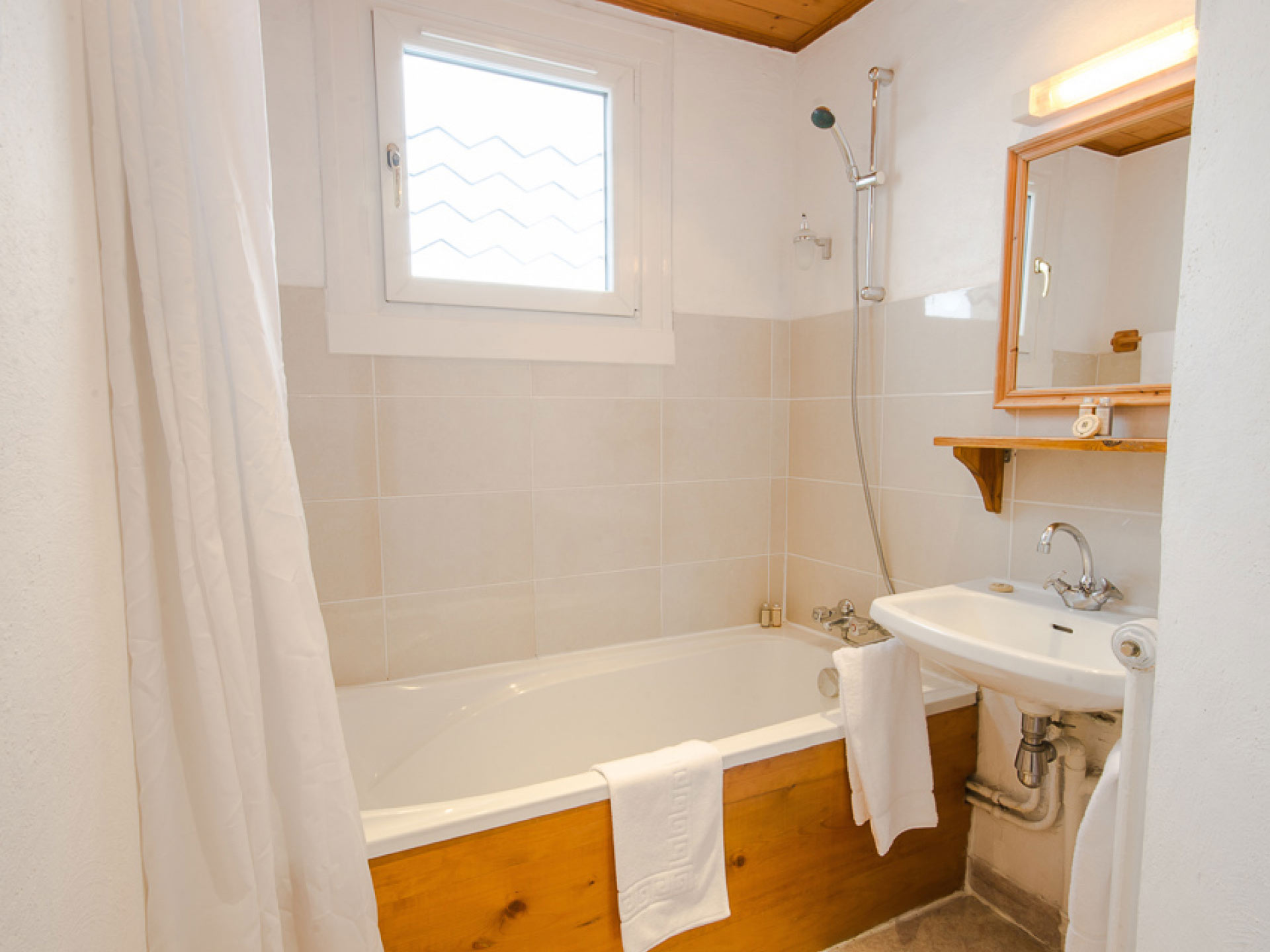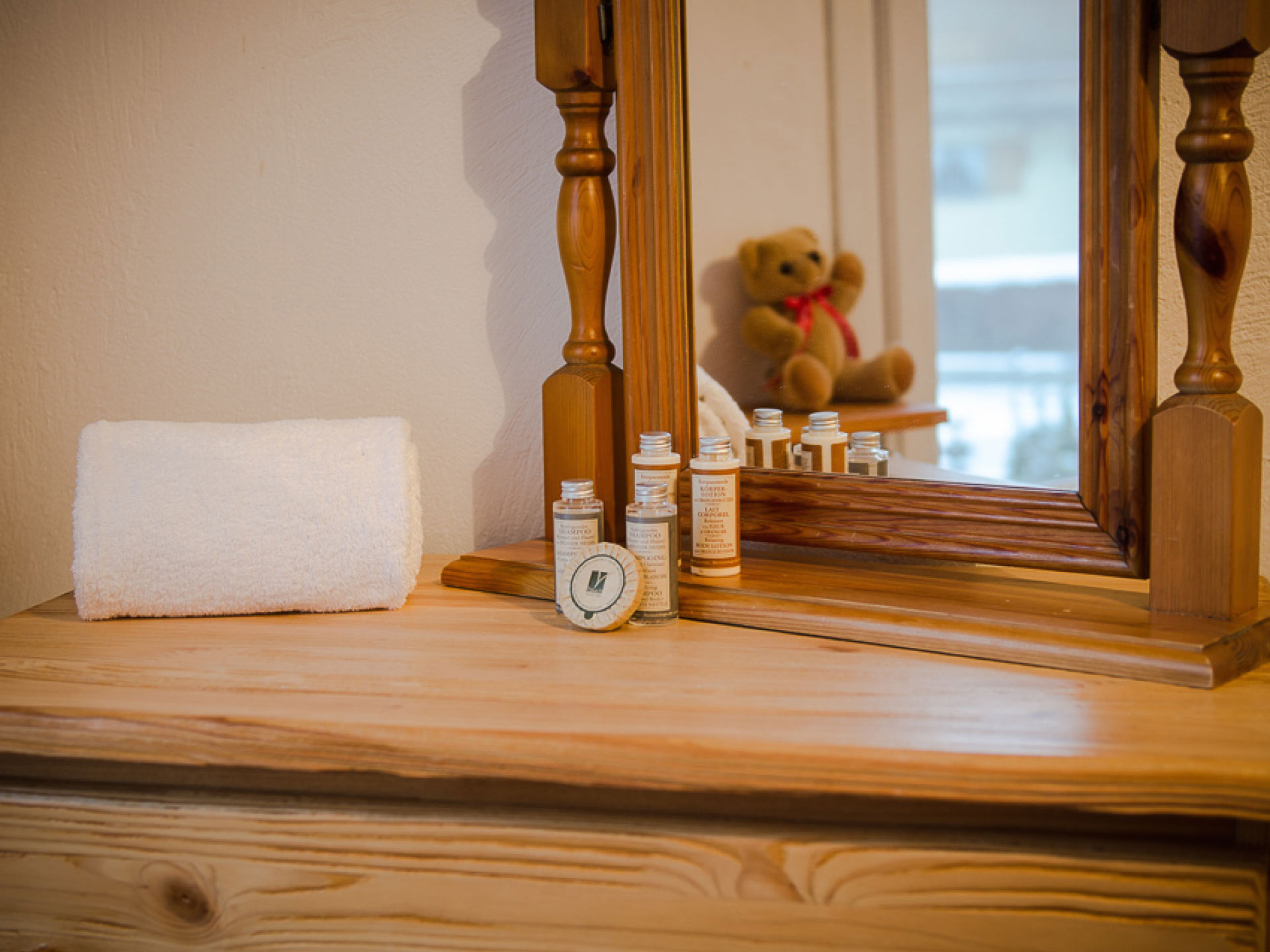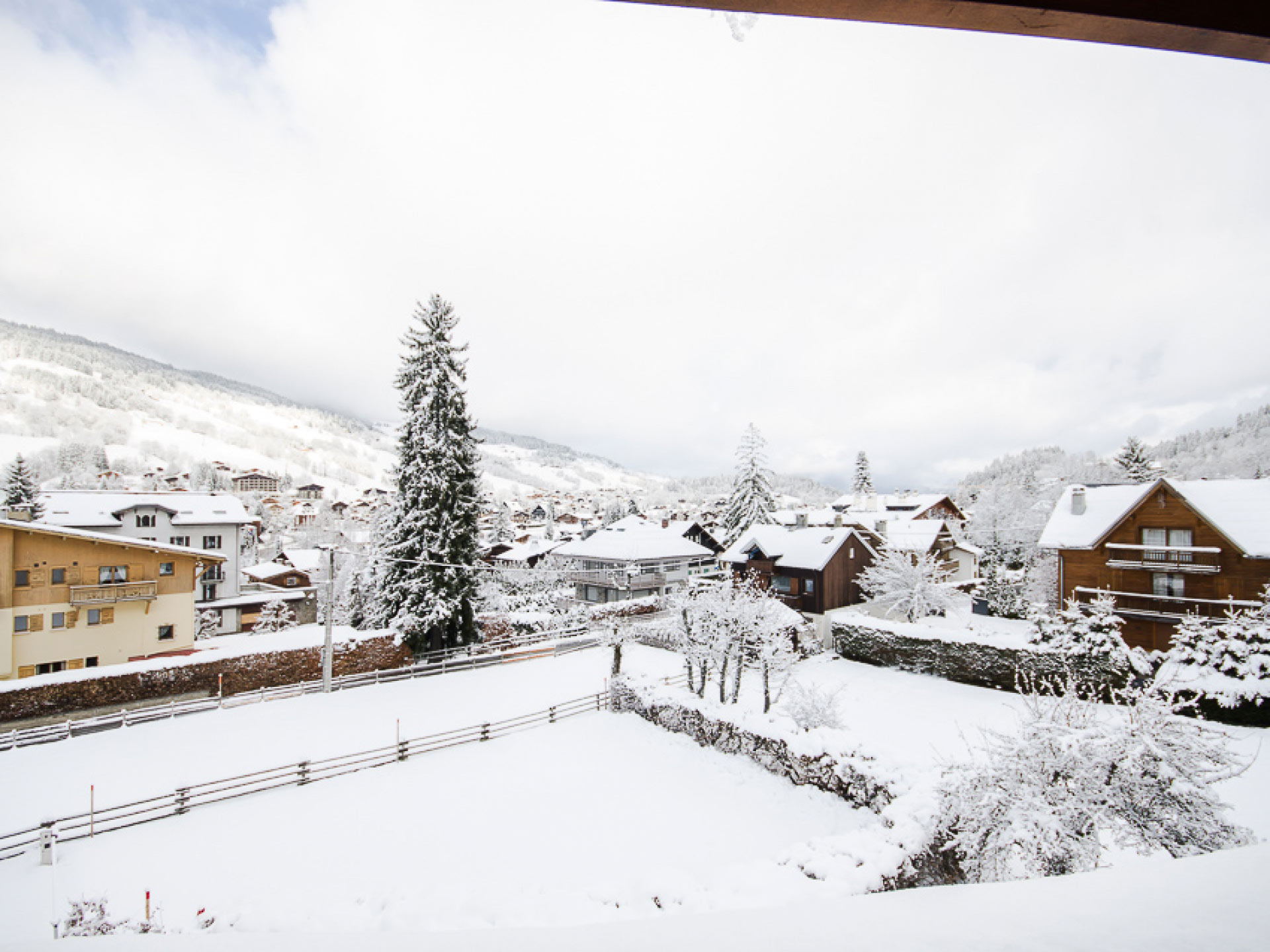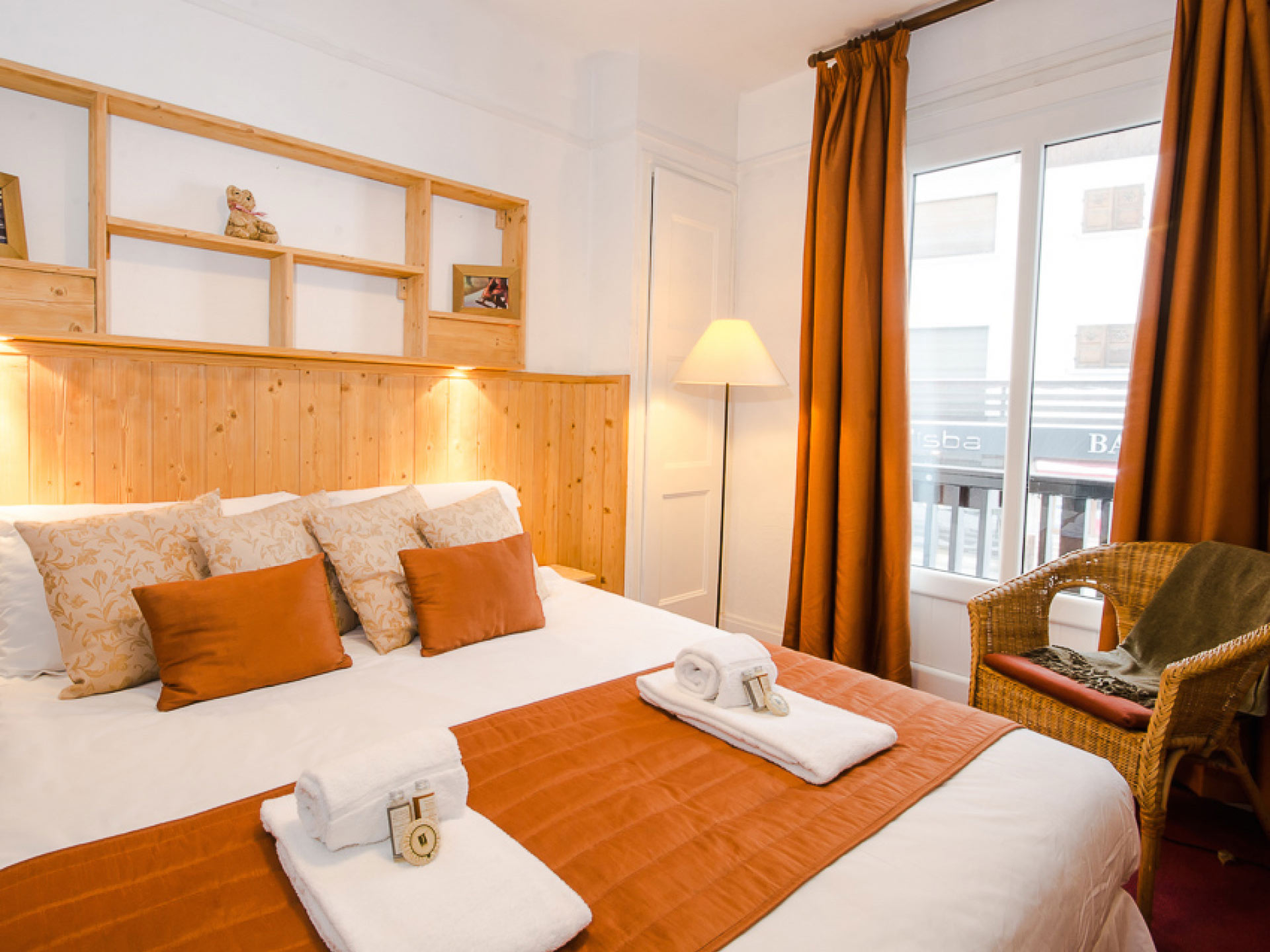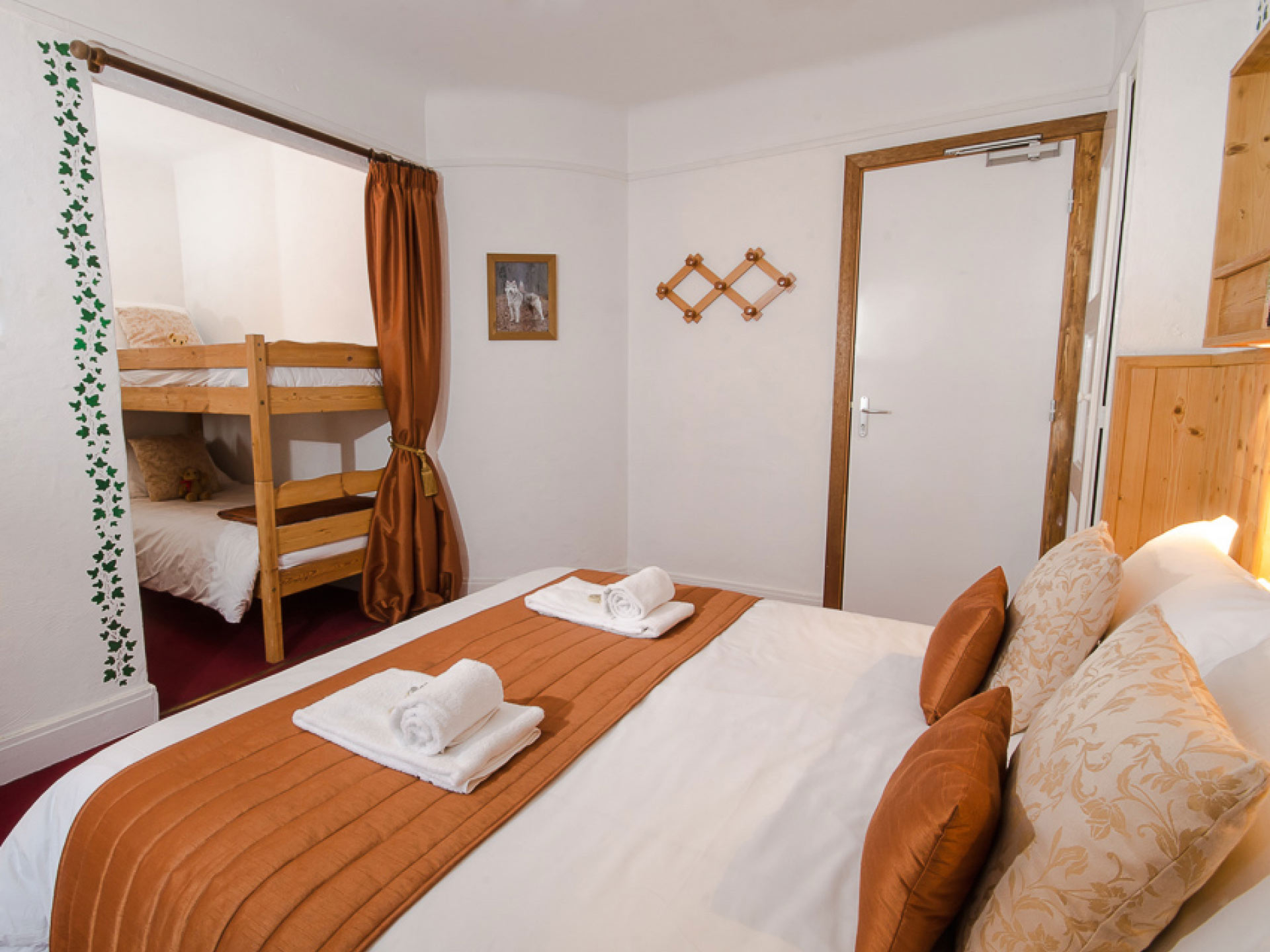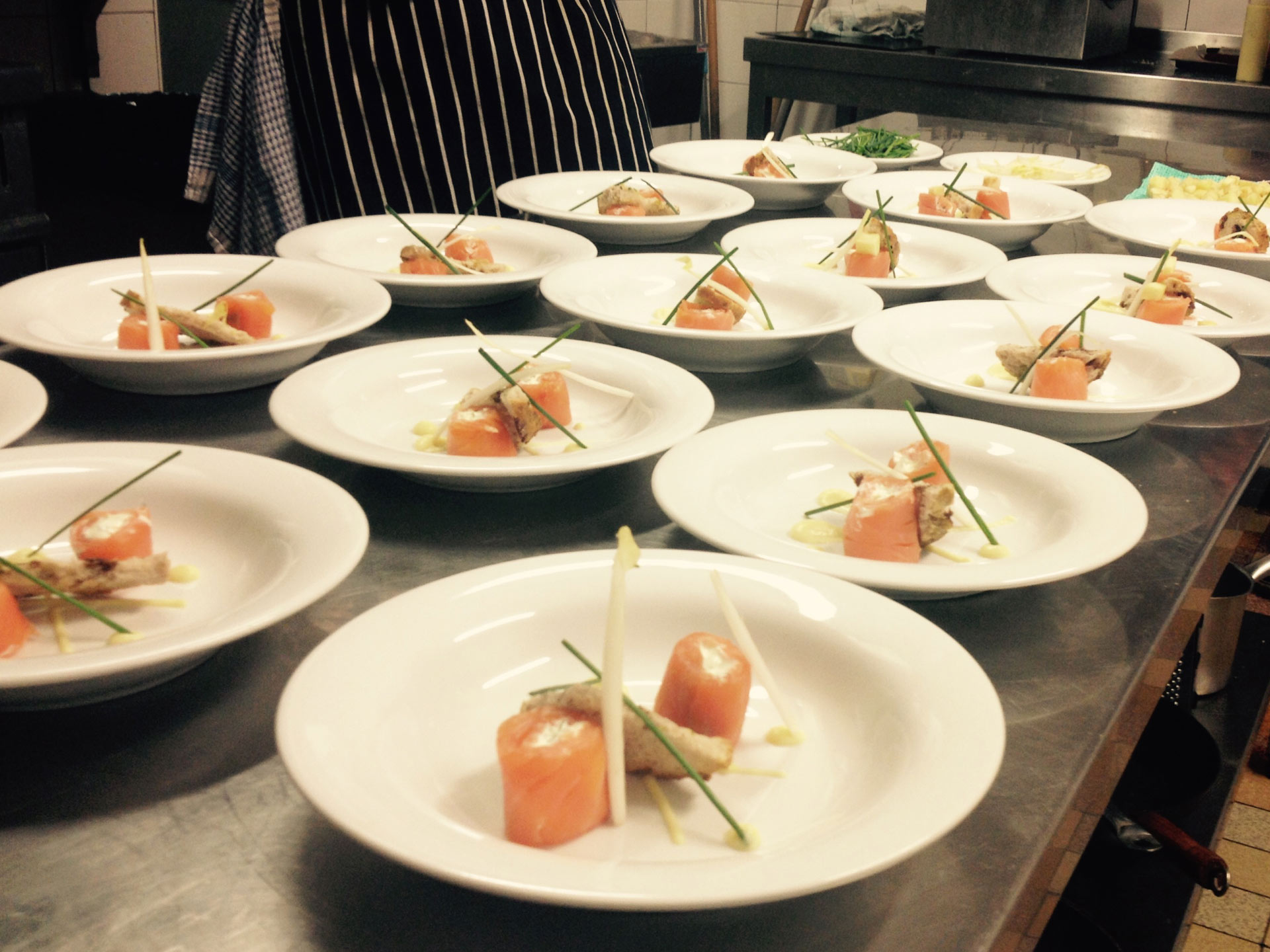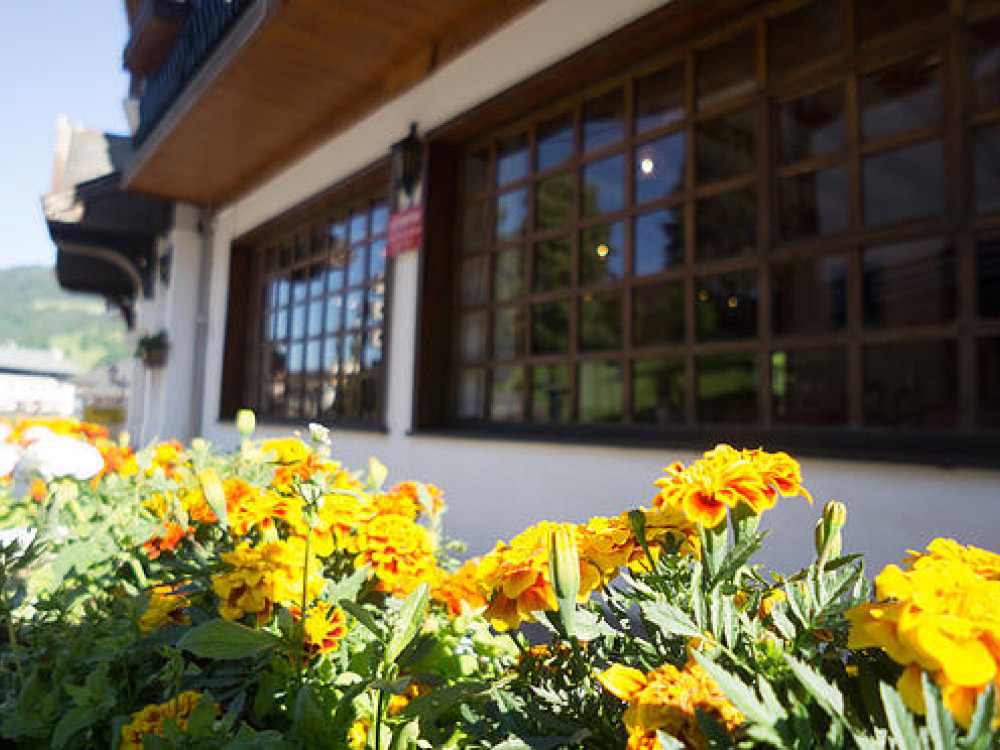 Property Description
The Chalet Rond Point is the second of Stanford's very own chalets. It has a cosy and intimate dining area and a relaxing open plan sitting area with log fire. There is an inexpensive bar run for our guests' convenience. As always we employ an excellent chef to ensure the food is up to our usual high standards! NB. During the Summer, the Rond Point is run on a B&B basis only. There is a children's play room downstairs with British free view satellite TV and table football. The chalet has 13 comfortable but not luxurious bedrooms which are all en-suite. Two are singles. There is WIFI.

With its excellent positioning right in the centre of town, just 3 minutes walk to the lift and you can ski back to within 100 yards of the chalet, we are sure that this chalet will continue to be a firm favourite with our guests.

It's not just skiing. During the summer, Megeve is beautiful with alpine walks, mountain biking, summer luge, horse riding, a great golf course, high ropes courses etc. If your taste run to a more relaxing holiday, why not explore the historic Calvaire pilgrims route, the farms where you can learn how to make cheese or the medieval village square and 13th century church.

We look forward to seeing you there!

Location
The chalet is located in Megeve, one of France's best kept secrets. Megeve is a charming and picturesque village in an alpine style but has a huge ski area to satisfy any kind of skier. It has relatively few English visitors and perhaps because of this, the people are very welcoming and friendly. It is not designed for the mass market and has no huge hotels.

The skiing is varied with greens for beginners, easy blues and long winding reds through the trees for intermediate skiers and steeper black runs and plenty of off-piste for the more experienced. It is only 1hr1/4 from Geneva so transfer time is short, ideal for short breaks and ski weekends and is next to Mont Blanc for stunning views!

The chalet has an excellent position right in the centre of town next to the outdoor ice skating rink. It is just three minutes walk to the Chamois lift and for most of the season you can ski back to within 100 yards of the chalet.
Facilities
Former 2 star hotel, all rooms en-suite. Excellent, professional chef. Friendly, helpful staff. Great location in centre of resort, 3 mins from lifts. Ideal for short breaks and ski weekends.

We will provide maps and itineraries to help you make the most of your stay. At the moment we are unable to offer social skiing but we do try and put similar standard skiing guests in touch with each other so you can ski at your own standard and enjoy the mountains fully.

Flights can be booked independently and we run a transfer company so can pick you up/drop you off at Geneva airport. Rooms are bookable individually or as a group. Also for short breaks 3 nights or 4 nights Sun-Wed/Thurs and Wed/Thurs to Sun. Not all availability is shown so please call or e-mail for a quote.
House Rules
The Rond Point is a no-smoking chalet.
Property Video
Message to Owner

Send an enquiry or booking request directly to this property advertiser, to ensure you receive their reply check the spam filters on your email settings.

Pricing Type: Catered PP/PW

| | | | | |
| --- | --- | --- | --- | --- |
| Start | End | Catered pp/pw | Short break catered pp | |
| 13 Jan 19 | 20 Jan 19 | £750 | n/a | Book |
| 16 Jan 19 | 20 Jan 19 | n/a | £485 | Book |
| 17 Jan 19 | 20 Jan 19 | n/a | £380 | Book |
| 20 Jan 19 | 23 Jan 19 | n/a | £400 | Book |
| 20 Jan 19 | 24 Jan 19 | n/a | £505 | Book |
| 20 Jan 19 | 27 Jan 19 | £790 | n/a | Book |
| 23 Jan 19 | 27 Jan 19 | n/a | £540 | Book |
| 24 Jan 19 | 27 Jan 19 | n/a | £435 | Book |
| 27 Jan 19 | 30 Jan 19 | n/a | £400 | Book |
| 27 Jan 19 | 31 Jan 19 | n/a | £505 | Book |
| 27 Jan 19 | 03 Feb 19 | £800 | n/a | Book |
| 30 Jan 19 | 03 Feb 19 | n/a | £540 | Book |
| 31 Jan 19 | 03 Feb 19 | n/a | £435 | Book |
| 03 Feb 19 | 10 Feb 19 | £820 | n/a | Book |
| 03 Feb 19 | 07 Feb 19 | n/a | £505 | Book |
| 03 Feb 19 | 06 Feb 19 | n/a | £400 | Book |
| 06 Feb 19 | 10 Feb 19 | n/a | £540 | Book |
| 07 Feb 19 | 10 Feb 19 | n/a | £435 | Book |
| 10 Feb 19 | 13 Feb 19 | n/a | £400 | Book |
| 10 Feb 19 | 14 Feb 19 | n/a | £505 | Book |
| 10 Feb 19 | 17 Feb 19 | £800 | n/a | Book |
| 13 Feb 19 | 17 Feb 19 | n/a | £540 | Book |
| 14 Feb 19 | 17 Feb 19 | n/a | £435 | Book |
| 17 Feb 19 | 24 Feb 19 | £940 | n/a | Enquire |
| 17 Feb 19 | 21 Feb 19 | n/a | £570 | Enquire |
| 17 Feb 19 | 20 Feb 19 | n/a | £440 | Enquire |
| 20 Feb 19 | 24 Feb 19 | n/a | £600 | Enquire |
| 21 Feb 19 | 24 Feb 19 | n/a | £470 | Enquire |
| 24 Feb 19 | 27 Feb 19 | n/a | £400 | Book |
| 24 Feb 19 | 28 Feb 19 | n/a | £505 | Book |
| 24 Feb 19 | 03 Mar 19 | £820 | n/a | Book |
| 27 Feb 19 | 03 Mar 19 | n/a | £540 | Book |
| 28 Feb 19 | 03 Mar 19 | n/a | £435 | Book |
| 03 Mar 19 | 06 Mar 19 | n/a | £400 | Book |
| 03 Mar 19 | 07 Mar 19 | n/a | £505 | Book |
| 03 Mar 19 | 10 Mar 19 | £790 | n/a | Book |
| 06 Mar 19 | 10 Mar 19 | n/a | £540 | Book |
| 07 Mar 19 | 10 Mar 19 | n/a | £435 | Book |
| 10 Mar 19 | 17 Mar 19 | £700 | n/a | Book |
| 10 Mar 19 | 14 Mar 19 | n/a | £505 | Book |
| 10 Mar 19 | 13 Mar 19 | n/a | £400 | Book |
| 13 Mar 19 | 17 Mar 19 | n/a | £540 | Book |
| 14 Mar 19 | 17 Mar 19 | n/a | £435 | Book |
| 17 Mar 19 | 20 Mar 19 | n/a | £360 | Book |
| 17 Mar 19 | 21 Mar 19 | n/a | £465 | Book |
| 17 Mar 19 | 24 Mar 19 | £680 | n/a | Book |
| 20 Mar 19 | 24 Mar 19 | n/a | £485 | Book |
| 21 Mar 19 | 24 Mar 19 | n/a | £380 | Book |
| 24 Mar 19 | 27 Mar 19 | n/a | £360 | Book |
| 24 Mar 19 | 28 Mar 19 | n/a | £465 | Book |
| 24 Mar 19 | 31 Mar 19 | £560 | n/a | Book |
| 27 Mar 19 | 31 Mar 19 | n/a | £485 | Book |
| 28 Mar 19 | 31 Mar 19 | n/a | £380 | Book |
| 31 Mar 19 | 07 Apr 19 | £560 | n/a | Book |
| 31 Mar 19 | 04 Apr 19 | n/a | £465 | Book |
| 31 Mar 19 | 03 Apr 19 | n/a | £360 | Book |
| 03 Apr 19 | 07 Apr 19 | n/a | £485 | Book |
| 04 Apr 19 | 07 Apr 19 | n/a | £380 | Book |
| 07 Apr 19 | 10 Apr 19 | n/a | £360 | Book |
| 07 Apr 19 | 11 Apr 19 | n/a | £465 | Book |
| 07 Apr 19 | 14 Apr 19 | £600 | n/a | Book |
| 10 Apr 19 | 14 Apr 19 | n/a | £485 | Book |
| 11 Apr 19 | 14 Apr 19 | n/a | £380 | Book |