---
Resort height:
1850m, 6000ft
---
Val d'Isere is one of the greatest ski resorts in the world. It has extensive, high snow-sure slopes which it shares with Tignes, forming the Espace Killy ski area. The town itself, although rather large, is more attractive than most ski resorts and has a wide and varied array of restaurants, bars and nightclubs.
There are 300kms of snow-sure pistes and 88 lifts here, more than enough to keep even the most energetic intermediate happy for a week. And for experts there is plenty of off-piste, some of which is very testing and most of which can be accessed through the lift system.
Beginners are not entirely neglected, because there are specialist nursery slopes. Nervous intermediates should be aware however, that some of Val d'Isere's blue pistes would be reds elsewhere, and some of its reds would be blacks.
---
Chambery – apprx 1 Hour 30minutes - 144km

Grenoble – apprx 2hours - 217km

Geneva – apprx 2hours 30minutes - 223km

Lyon – apprx 2hours 30minutes - 221km
---
Adult
From 14 to 64 yrs old

Child
From 5 to 13 yrs old

Senior
From 65 to 74 yrs old

Afternoon ski (from 12:45)

40.00 €

32.00 €

32.00 €

1 day

53.50 €

43.00 €

43.00 €

2 days

92.00 €

74.00 €

74.00 €

3 days

138.00 €

110.50 €

110.50 €

4 days

184.00 €

147.50 €

147.50 €

5 days

229.50 €

184.00 €

184.00 €

6 days

265.00 €

212.00 €

212.00 €

7 days

309.00 €

247.50€

247.50 €
---
Whether you would like a simple crêpe or a gourmet dinner Val d'Isere has something for everybody with its great range of restaurants both on and off the mountain.
---
Val d'Isere apres ski has a varied and lively nightlife with loud pubs and popular nightclubs open until the early hours.
Après Ski in Val d'Isere is centred around the British run bars with live music being the key feature making it a popular holiday destination.
---
Val D'Isere is in the southern French Alps, next door to Tignes. Known around the world as one of the ritziest alpine towns, it's also got bags of charm and style. Its southern location means you'll be basking in warm, alpine sunshine in the summer and enjoying the raft of all-inclusive activities that are perfect for everyone, whether you're an adrenaline junkie, a family that's full of beans or a mum in search of some relaxing downtime. Owing to its high altitude, Val d'Isère enjoys one of the longest ski seasons in the Alps. However, when the snow melts, it remains a top notch resort for outdoor activities with activities such as white water rafting and mountain biking stepping in to fill the void left by skiing. If you come when the thermometer rises, you'll still be guaranteed to have a range of activities available for all ages and abilities.
---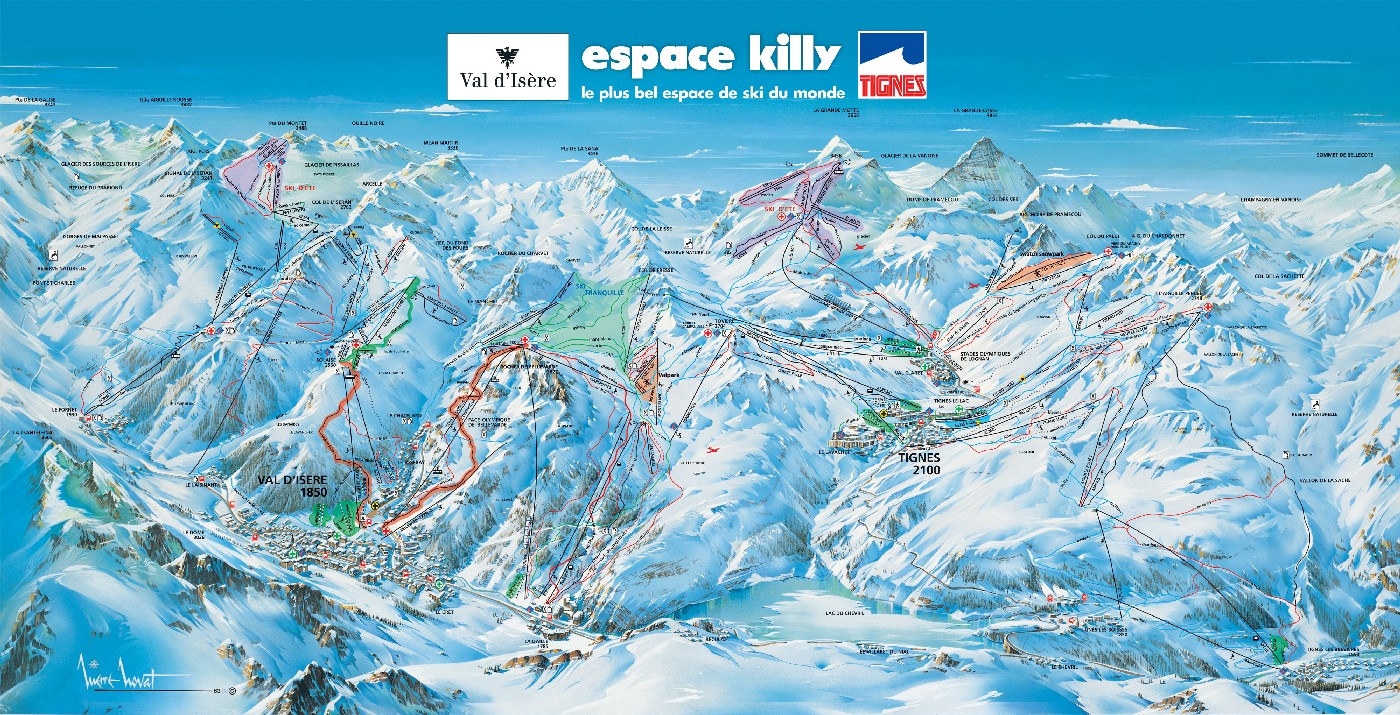 Array
(
    [pid] => 34096
    [po_id] => 1166
    [property] => Chalet Jupiter 
    [country] => France
    [region] => L'Espace Killy
    [resort] => Val d'Isere
    [short_description] => The luxurious Chalet Jupiter is located on Val d'Isère's quaint Chemin du Petit Alaska and boasts original timber and stone features.
    [luxury_short_description] => 
    [bedrooms] => 4
    [sleeps] => 8
    [bathrooms] => 4
    [luxury] => No
    [luxury_edit] => No
    [catered] => Yes
    [self_catering] => Yes
    [spa] => Yes
    [flights_included] => No
)

Array
(
    [pid] => 33919
    [po_id] => 1189
    [property] => Chalet Genepy
    [country] => France
    [region] => L'Espace Killy
    [resort] => Val d'Isere
    [short_description] => A cosy corner of Val' D'isere with as heavily swimming pool! 
    [luxury_short_description] => 
    [bedrooms] => 
    [sleeps] => 12
    [bathrooms] => 
    [luxury] => No
    [luxury_edit] => No
    [catered] => Yes
    [self_catering] => No
    [spa] => NOVALUE
    [flights_included] => NOVALUE
)

Array
(
    [pid] => 34063
    [po_id] => 6527
    [property] => Chalet Fornet
    [country] => France
    [region] => L'Espace Killy
    [resort] => Val d'Isere
    [short_description] => Our charming, sole-occupancy catered ski chalet in Val d'Isere that has its own outdoor hot tub sleeping up 12 people. 
    [luxury_short_description] => 
    [bedrooms] => 6
    [sleeps] => 12
    [bathrooms] => 6
    [luxury] => No
    [luxury_edit] => No
    [catered] => Yes
    [self_catering] => No
    [spa] => Yes
    [flights_included] => No-but can help arrange
)

Array
(
    [pid] => 34075
    [po_id] => 6527
    [property] => Chalet Cabri
    [country] => France
    [region] => L'Espace Killy
    [resort] => Val d'Isere
    [short_description] => Chalet Cabri is a 10-12 person chalet, situated in one of the best positions in the centre of Val d'Isere, directly on the piste. 
    [luxury_short_description] => 
    [bedrooms] => 5
    [sleeps] => 12
    [bathrooms] => 6
    [luxury] => No
    [luxury_edit] => No
    [catered] => Yes
    [self_catering] => No
    [spa] => Yes
    [flights_included] => No-but can help arrange
)

Array
(
    [pid] => 33999
    [po_id] => 6527
    [property] => Chalet Madeleine
    [country] => France
    [region] => L'Espace Killy
    [resort] => Val d'Isere
    [short_description] => Catered Chalet Madeleine is a luxury, rustic Savoyard-style catered chalet, sleeping up to 14 people, with an outdoor hot tub. 
    [luxury_short_description] => 
    [bedrooms] => 6
    [sleeps] => 14
    [bathrooms] => 6
    [luxury] => No
    [luxury_edit] => No
    [catered] => Yes
    [self_catering] => No
    [spa] => Yes
    [flights_included] => No-but can help arrange
)

Array
(
    [pid] => 34074
    [po_id] => 6527
    [property] => Chalet Bivouac
    [country] => France
    [region] => L'Espace Killy
    [resort] => Val d'Isere
    [short_description] => Chalet Bivouac is a charming, 10-16 person traditional Savoyarde style chalet, located directly in the peaceful old village in the centre of Val d'Ise
    [luxury_short_description] => 
    [bedrooms] => 5
    [sleeps] => 16
    [bathrooms] => 5
    [luxury] => No
    [luxury_edit] => No
    [catered] => Yes
    [self_catering] => No
    [spa] => Yes
    [flights_included] => No-but can help arrange
)

Array
(
    [pid] => 33290
    [po_id] => 3564
    [property] => Chalet Amelie by Chardons
    [country] => France
    [region] => L'Espace Killy
    [resort] => Val d'Isere
    [short_description] => Chardons Chalet Amelie in Le Fornet, Val d'Isère, is a beautiful ski chalet with a hot tub. It offers outstanding mountain views from the balconies.
    [luxury_short_description] => 
    [bedrooms] => 11
    [sleeps] => 25
    [bathrooms] => 10
    [luxury] => No
    [luxury_edit] => No
    [catered] => Yes
    [self_catering] => No
    [spa] => Yes
    [flights_included] => No
)