Buying Ski Goggles: Top tips to choose the right pair
Lost your goggles at Aprés this season? Scratched them up landing 'gracefully' in the park? Just feel the need for a change when you realise you've had the same pair for 15 years? We've got the low down on how to choose the best Ski Goggles that work for you!
They make us look like a fighter jet pilot, but don't let that put you off finding a brand new pair of goggles to rock on the Pistes next Winter!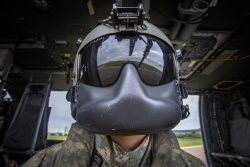 Sunglasses are great – they look cool, they cost less and you can rock them at Aprés-ski without getting the dreaded goggle tan! But they don't offer the same protection as your ski goggles do.
They also fall off regularly when you are going too fast (or falling over a lot!)
Between us in the office, we have personally lost probably around 5 or 6 pairs in a season, most of which belong to only me!
Here are our top tips for choosing the correct pair for you:
Go into stores and try on as many as you can. The worst way to start any holiday is getting there and realising your goggles aren't anything like you imagined they would be, and then having to splash out for another pair in resort.
Take your helmet with you to see if they are compatible. Check the head strap fits both with and without a helmet (if you don't wear a helmet, you may wear one in future). If you wear glasses, ensure the goggles fit over them. Check the nose bridge. How do they feel against your face? Do they suit your face? Is the size too big or too small? Move your head around and shake to see if they slip down. If they don't move too much and feel comfortable on, then they are the goggles for you.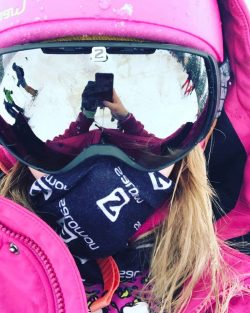 Think about the ski resort you are going to – Will you need a second lens to interchange for days with poor visibility? Would you be better buying something for endless sunshine? How about a photochromic lens that changes as the light does?
In low light and fog, amber and yellow lenses filter out any blue tones to show more shadows in the snow so you can see moguls better. They also work well in flat and variable light conditions.
Light rose and rose copper lenses are also excellent on low-light days, but can be very useful on slightly brighter days too. They are becoming more popular on the market with big name brands opting for rose and pink shades.
In bright light dark tints such as copper, dark gray and even green will keep your eyes more comfortable while they increase contrast. Gray lenses are great for showing "true colours". Think along the lines of your sunglasses – only with better peripheral coverage.
Peripheral vision is key on the slopes – You have to be able to see both in front of you, and beside you to ensure you are riding safe, and no one is going to 'cut you up' on the piste! Find nice wide goggles that don't blinker you like a horse.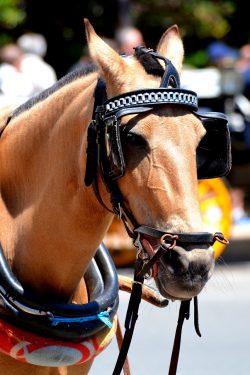 (Remember – no matter if they seem to appear from nowhere, it is always the person up the pistes fault if they crash!)
UV Protection and Anti-scratch/fogging coating – Typically the most important thing here is UVA/UVB protection. Long term, UV rays can damage the eyes and cause many health problems. Keep yourself protected by finding goggles that block 100% of the sun's rays. Anti-scratch/Anti-fogging coatings are fantastic extras. These will help your goggles lenses  last longer. Look for wide vents, double lens goggles for less fogging if this is a problem for you.
Warranty and Returns policy – If you decide the goggles you bought aren't for you, be sure to know their warranty and returns policy. Most stores will not take back any goggles that have been damaged or scratched, so be sure to take an old pair with you in case you don't like the new ones and have to send them back.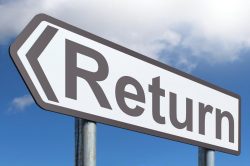 Many manufacturers will replace your scratched lenses for a fee, so it is always best checking with them too if your old pair just need a new lens to be perfect again.
Have fun on the hill!