Why all Chalet Holidays are no Longer the Same
Guest blog by SkiWeekends – Why all Chalet Holidays are no Longer the Same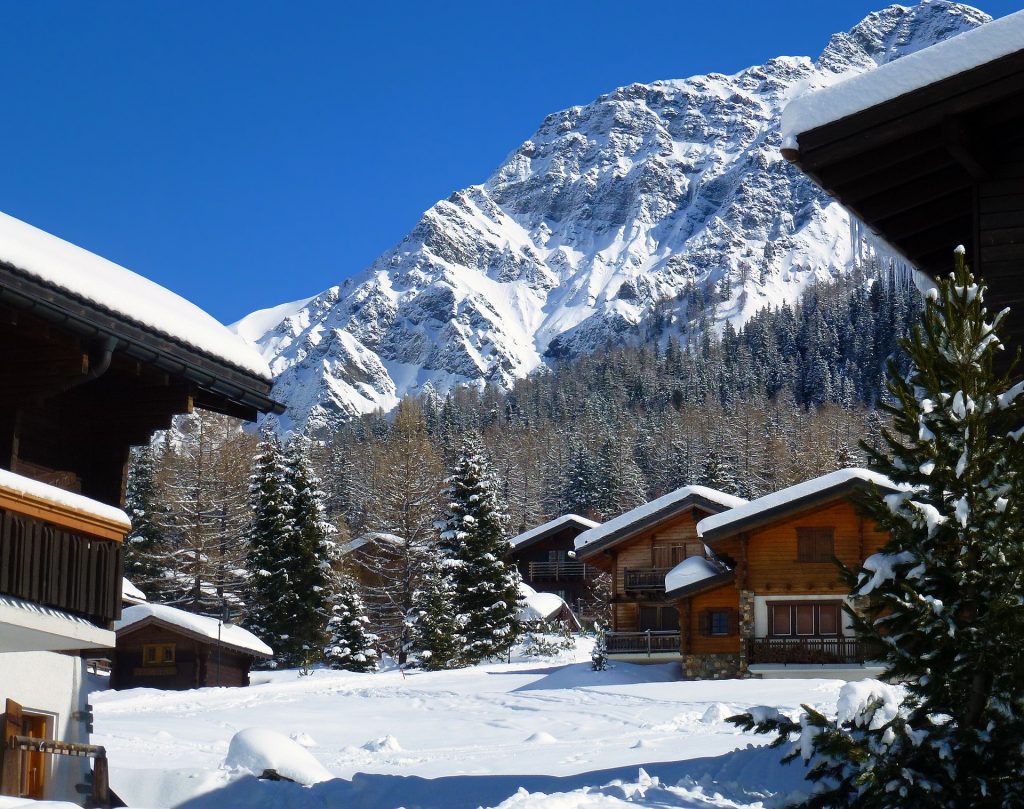 In this post-Coronavirus world, chalet holidays have never been so different.  For Winter 2021/22 the classic chalet model has changed, and you may not get what you expect.
You may be tempted by some suspiciously good-looking prices, and that could be for a few reasons, so read on to make sure you get the ski holiday you want.
Up until last Winter, catered chalet ski holidays all had the same ingredients which skiers have loved for decades. The standard, style and price could vary enormously, and every chalet company would say they were unique, but they all included the following:
A chalet – a classic chocolate box home from home, or sometimes a large apartment.
A chalet host – at least one dedicated host to look after you; shop, prepare, cook and serve your meals and keep the chalet clean, and of course, be your local expert and new friend.
The food and drink – whatever budget and style you choose, you'd get plenty of food and ever-improving menus and chalet wines.
In these respects, all 'chalet ski holidays' were the same: you knew what you were getting with a catered ski chalet holiday.
BUT, this Winter has seen a lot of changes across the Alps.
You will now see phrases like "contactless catering", "mini-board", "ready-made catering" or perhaps worst; "catered chalet" when they are not.
If you want that classic catered chalet ski holiday, where all the shopping, cooking and clearing up is done for you, where your breakfast is laid out and served, afternoon teas and homemade cakes are waiting for you and your home from home kept clean and tidy for you, read the small print carefully.
So what do these new phrases mean?
The answer varies, but in many cases, the word 'catered' is used and does not necessarily mean that someone cooks for you.
In many cases you'll get a great menu plan, the fridge and cupboards will be stocked with a mixture of quality ready-made food and ingredients but the cooking and clearing are entirely in your hands.
Your "catering" may include enough ready-made cakes and croissants in packages to last your stay, sufficient wine for a couple of glasses a night, although if you have a long evening, when it's gone it's gone. The beds may be made for you on arrival, and you won't have to clean when you leave, but your room will be as you left it in the morning and after a day on the slopes, the fire won't be lit and the breakfast dishes and croissant flakes will be waiting for you.
Of course, if this is what you expect then that's fine, but this is more "self-catering plus" rather than the traditional catered chalet ski holiday that the majority of British skiers love and want.
Why have these changes been made?
Because of the pandemic, the reality is it's become much harder and more expensive to operate traditional catered chalets.
If you compare the number of catered chalets available in winter 2018/19 to now, the reduction is dramatic. For this coming Winter, if you consider all the bookings that have rolled forward from last Winter or even the season before, then you can see the real choices are limited.
Look beyond the price and make sure you know what's included. That applies to transfers too, as many chalet holidays don't include them, or you might be on the local shuttle service which runs 3 times a day, which is a great value option so long as you don't mind waiting or finding your own chalet. Car hire can give you a lot of flexibility, but check parking availability and if you need to use public parking, book your parking and count it into the cost.  Think about how much ski time this is costing you.
It won't surprise you to hear that after over 30 years in the ski industry, SkiWeekends MD Dan Fox is focused on delivering the catered chalet holidays we know our guests want. Classic traditional catered chalets, plenty of great food with unlimited wine, a well-trained friendly host who's there to look after you, in traditional standalone alone chalets.
We believe in maximising your ski time and most of our guests ski on the day of arrival and the day they go home where we provide bag store and change facilities for when they arrive early or leave late in the day to maximise their ski time.
A few top things to consider:
When can you check-in and out?
Is there somewhere to leave your bags and change?
Is there a friendly face who can help you with local information?
Will your beds be made on arrival?
If you want to eat out every night, make sure you book especially on peak dates
Who's clearing the snow from your door?
Who is going to get the fresh croissants in the morning?
Who cooking and washing up?
What do you do when you run out of wine!?
Finally, if you see the following wording, make sure you understand what you are getting.  It may or may not be exactly what you want. But, it definitely is not a traditional catered chalet.
Mini-board
Semi-board
Ready-made catering
Contactless catering
Contactless catered chalets
About SkiWeekends:
The home of short break ski holidays, we simply offer more flexi-ski options than anyone else. We are focused on ensuring that you get the maximum time on the slopes.