10 Great Summer Activities for Kids in Portes du Soleil
By Guest Bloggers, Morgan Jupe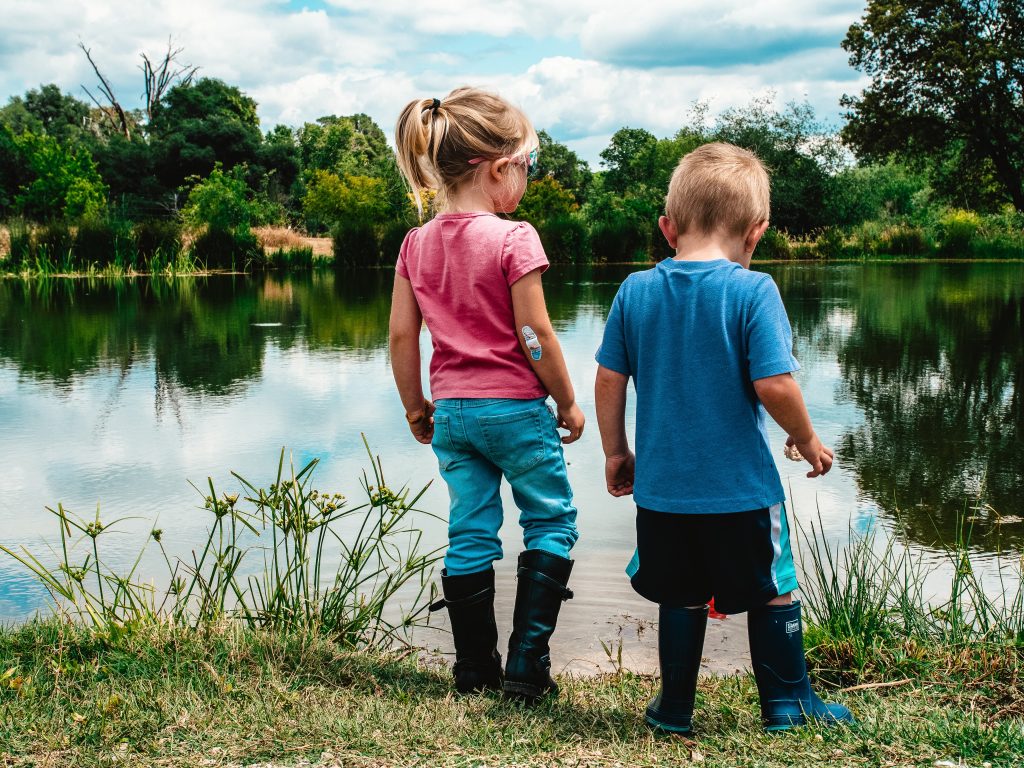 Meaning 'Doors of the Sun', it will come as no surprise that Portes du Soleil is an enticing summer destination for families, with plenty of fun activities to keep you entertained, especially with the money saver 'Multi Pass', which you'll have access to when you book your accommodation with Morgan Jupe in Morzine or Les Gets.
Lac Montriond
Take a break from the sun with a dip in the cool and inviting waters of Lac Montriond! Just a 10-minute drive from Morzine, this beautiful freshwater lake is great for swimming, sunbathing and bbqs. You can also hire paddle boards, kayaks and other equipment to maximize your experience on the lake. There is a small lake for children, complete with a sand pit and miniature waterfall which is usually home to hundreds of tadpoles too, which will provide entertainment for the little ones!
You will also find plenty of activities around the lake, including a mini golf course, a playground with a small zip wire and pony rides. There are three restaurants on the lake, all serving delicious Savoyard delicacies. Our absolute favourite dish is the "filets de perche"!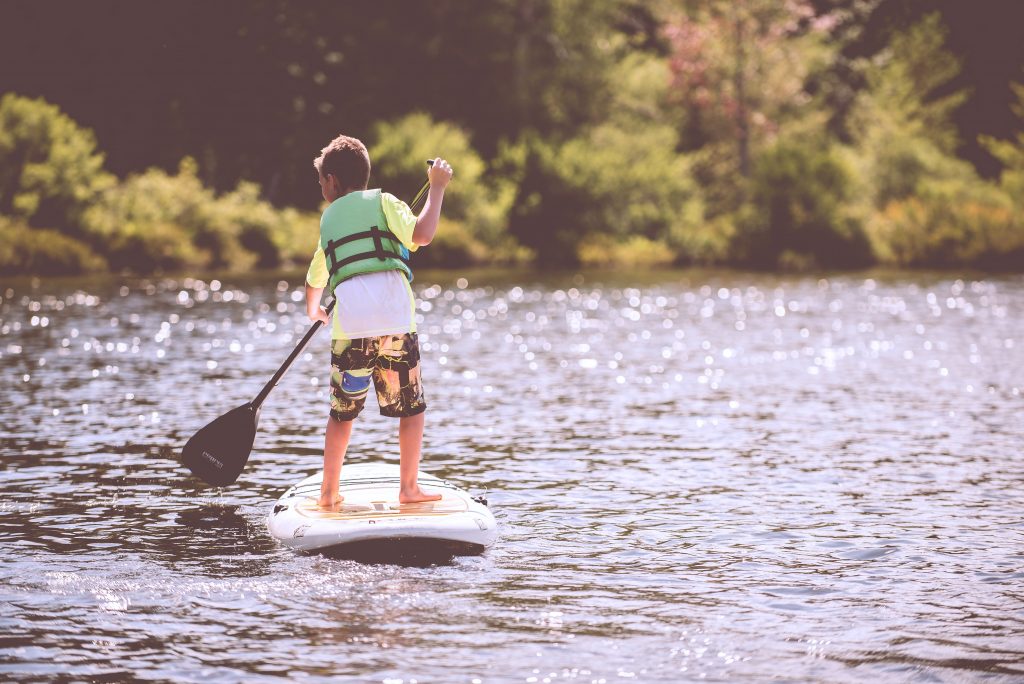 Ride the Luge
The Portes du Soleil summer luge is a dry toboggan run which winds its way down to the side of the Pleney. Take the La Crusaz chairlift up to the Le Pleney Mountain with your sledge and then slide down the hill all the way back to the bottom of the slope. You can go as fast or as slow as you like and younger children can ride with an adult and the more adventurous can race side-by-side.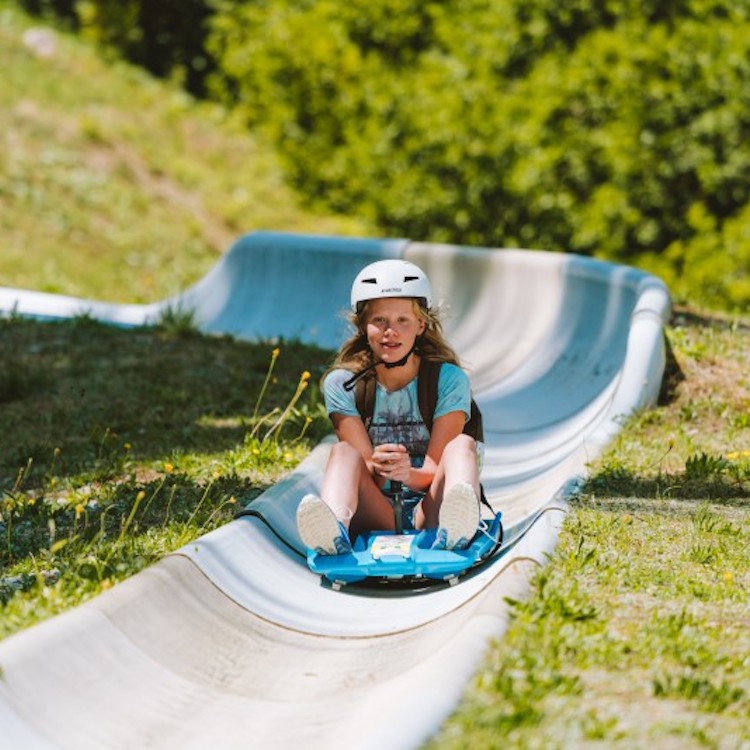 Take a Trip to the Swimming Pool
Morzine-Avoriaz boasts a fabulous aquatic centre, complete with an Olympic-sized, open air swimming pool and has everything a child could wish for! We're not exaggerating, there really is everything, including a twisty slide, bouncy castle, baby pool with slides and fountains, play park, lap pool, indoor heated pool, medium kids pool, diving boards, sand volleyball court and a picnic lawn. It's the perfect spot for those wanting respite from the warm weather or a break from the slopes!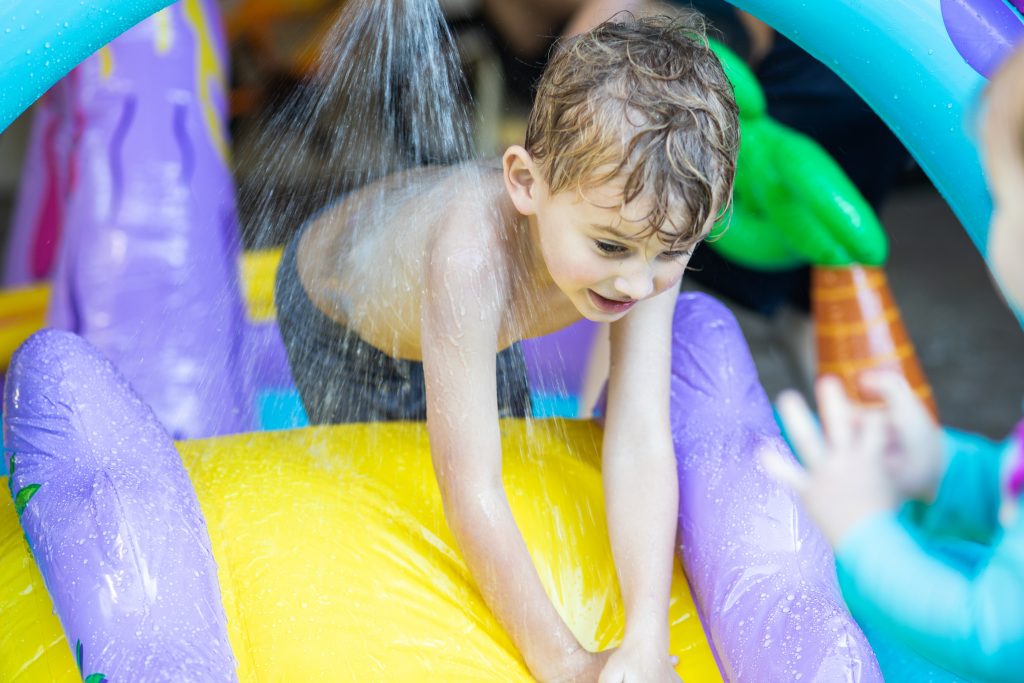 Visit the Farm in Les Gets
Every Wednesday morning between (10:00-12:00) from 5th July – 23rd August, children aged 3 years and older can explore and discover the life of a farmer at La Ferme de Lassarre in Les Gets. They will learn about the animals and help feed the chickens, sheep and donkeys. The "Farmer's Apprentice" workshop costs €15 per child and must be booked in advance.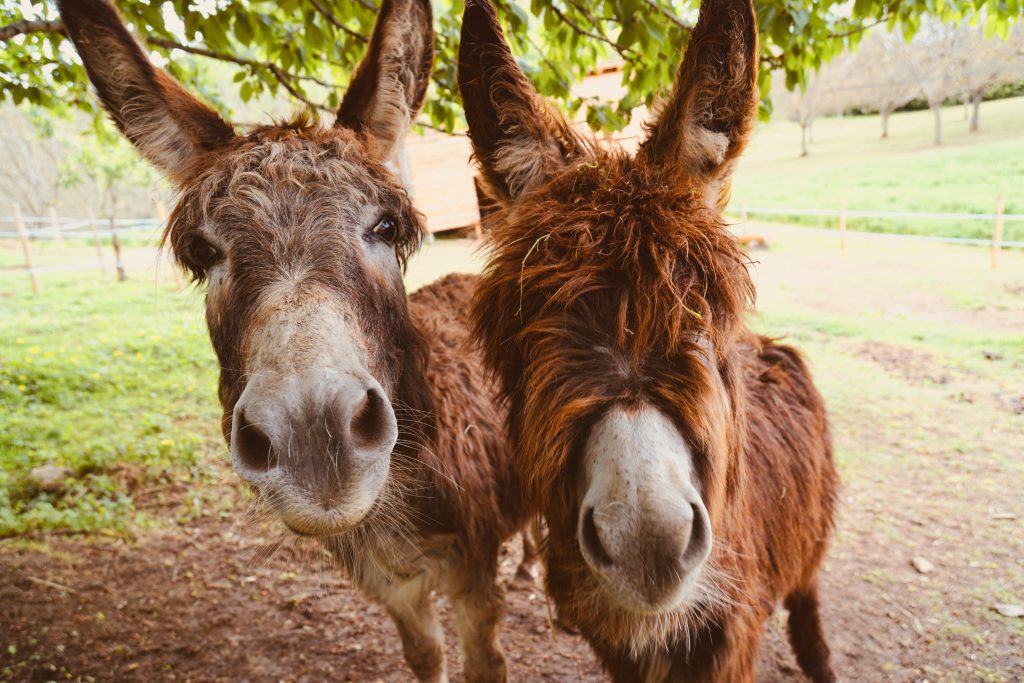 Take a Trip up to Avoriaz
Located 800m above the traditional chalet resort of Morzine, you will find the uniquely designed town of Avoriaz. Avoriaz is a great starting location for any summer adventure with plenty of activities to keep the whole family entertained.
From hiking, biking, or relaxing at Aquariaz water park, located right in the heart of the resort, the waterpark is complete with a lazy river, outdoor Jacuzzi, rope swing, rubber ring flume and toddler's slide and fountain area. What's more, you can access the Aquariaz with your Multi Pass!
Another exciting thing to do in Avoriaz is the "Fantasticable", A 120kmph zip line between two 2000m peaks over a 150m drop. Ride completely horizontally across the mountains with a birdseye view of the valley below. The zip wire is great fun both in winter and summer!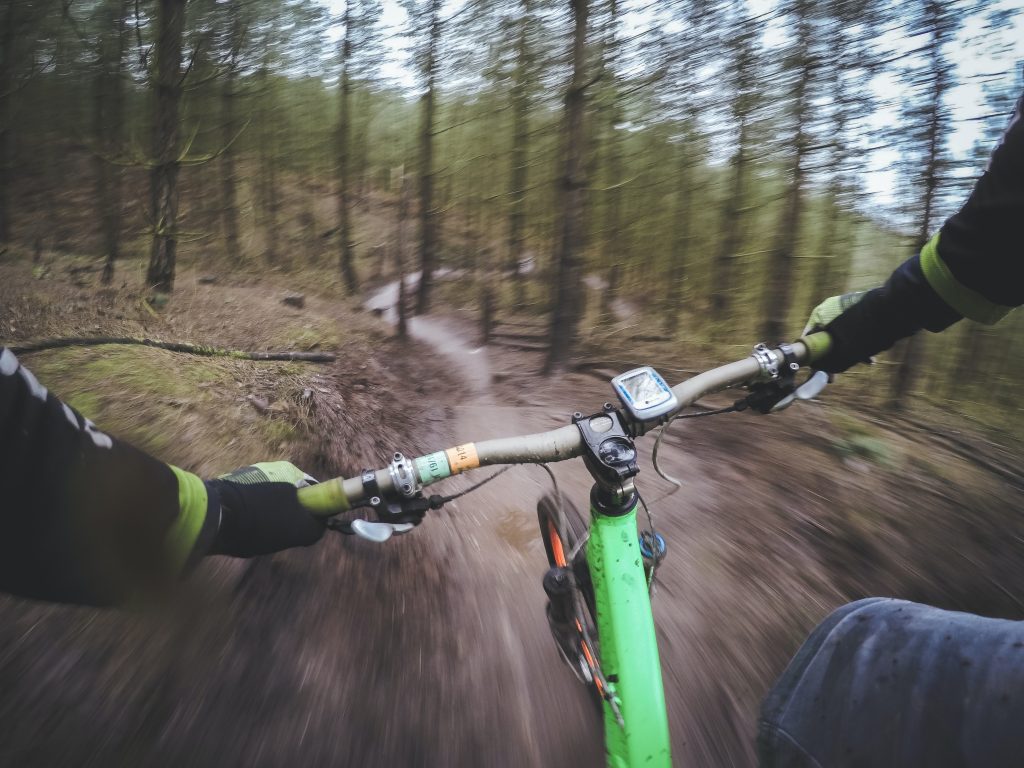 Visit the Goats at Lindarets
The Picturesque village of Les Lindarest or the "Goat Village" as it's more fondly known, is well worth a visit. It transforms from a popular skiing resort to an alpine farming village with hundreds of goats roaming the streets. Here you can enjoy a picnic by the river, hike to the Brochaux waterfall and of course feed the adorable baby goats – the perfect fun activity that the kids will love!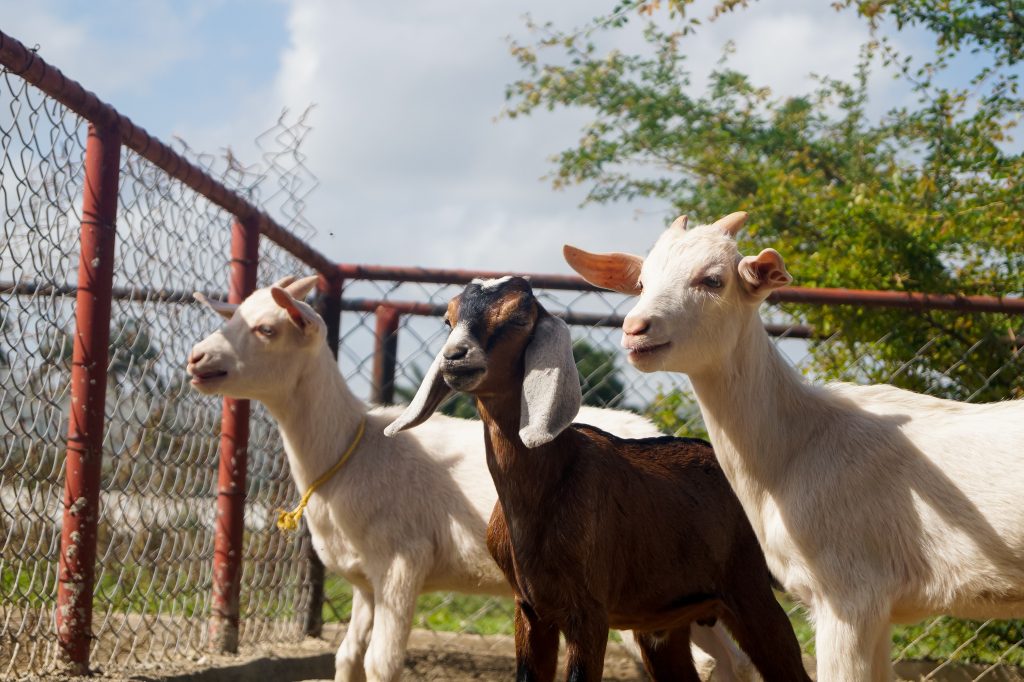 Treetop Adventures
The Portes du Soleil is home to some exciting treetop challenges! The Indiana Park Morzine allows you to swing from branch to brand just like Tarzan in the Jungle! There is an all-natural circuit with monkey ladders and rope bridges allowing you to explore the forest from up above.
Alternatively, visit Cascade Adventure and experience a 1 hour and 30-minute circuit in the heart of the forest. Fly over the waterfall of Nyon, go down the river canyoning or venture through the forest crossing tree to tree on their height games. The circuit is for both children and adults, and there is no real physical capability required.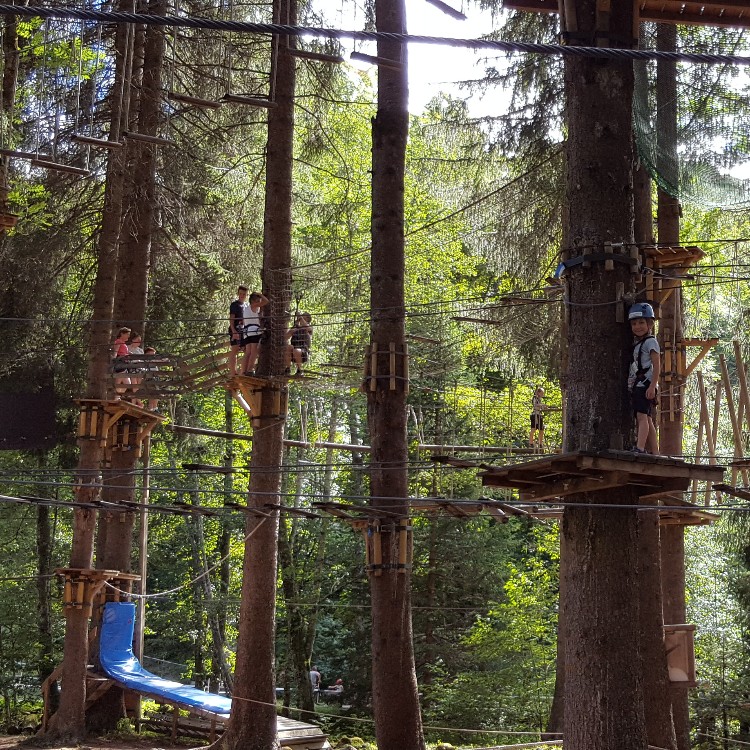 Waterpark at Lac Des Ecoles in Les Gets
The Wibit Park Les Gets is an aqua play course made up a large, floating inflatable obstacle course with around 40 different modules to play on, including a human catapult rock climbing, trampolines, a giant slide and monkey cage to name a few (suitable for children over 1m20). For children aged 4-8 years, the KidsPark is a course designed for younger children, complete with slides, cones and other inflatable obstacles.
The Wibit Park Les Gets really is a great day's fun for little ones and big kids of all ages!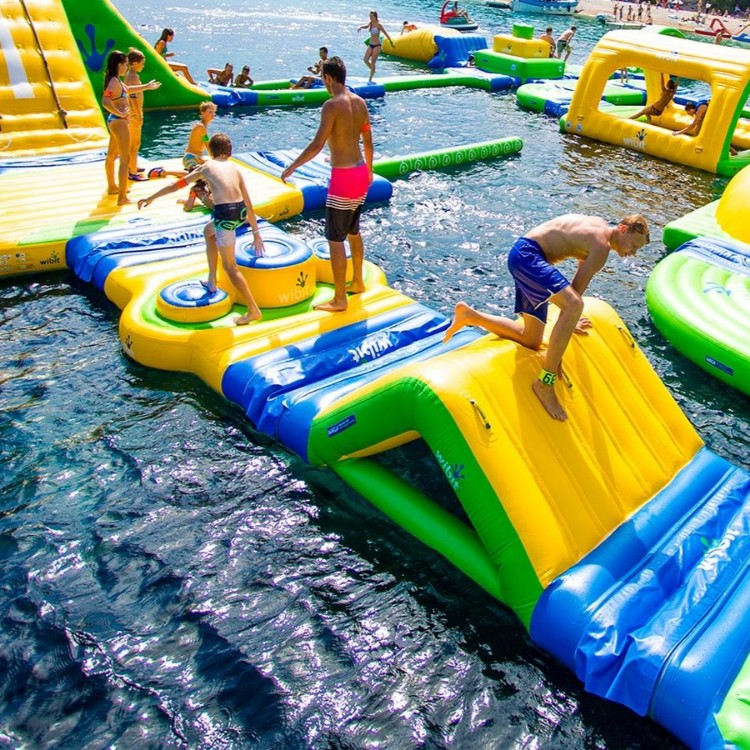 Horse Riding at The Parc Des Dereches Equestrian Centre
Open from June to October, the Parc des Dereches Equestrian Centre offers 2 arenas where adults and children can enjoy a lesson. The lessons and camps are available for beginners to advanced riders. They are taught by qualified instructors and can include trekking amongst the mountains, forests and rivers, or activities for children related to the care of ponies. This is a great way to spend a day, or longer in the Portes du Soleil.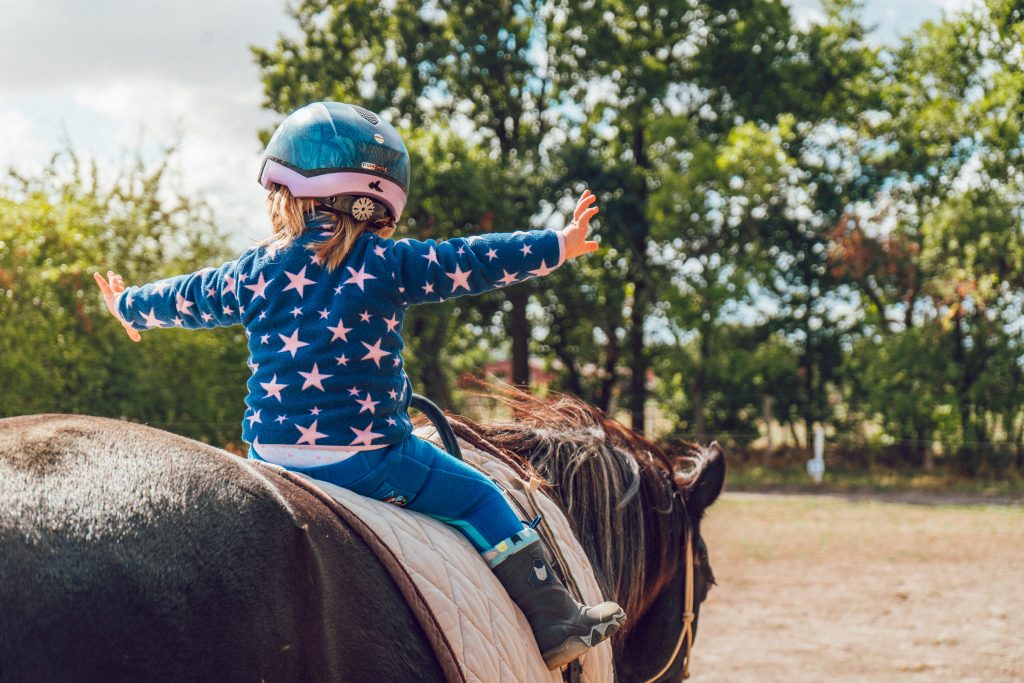 Enjoy a Game of Tennis on The Courts in Morzine
If you're looking for a fun activity to do with your kids look no further! Morzine offers a wide range of tennis courts with a stunning backdrop of Super Morzine. There is also a clubhouse to refresh and restore ready for the next match. What's more, is that you can use your multi-pass to access the tennis court with no further costs!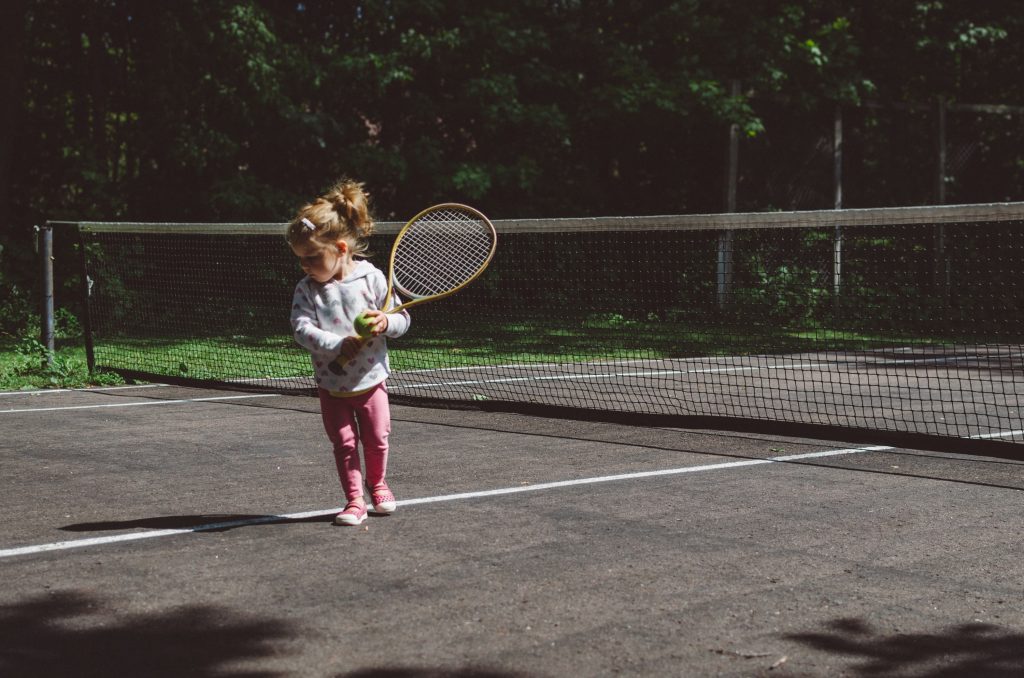 These are just some of our favourite things to do with children in the summer. Of course, the Portes du Soleil offers plenty of other fun activities that we would be more than happy to help organise ahead of or during your stay with us here at Morgan Jupe.
Bio
We started Morgan Jupe in 2012 with a wealth of experience in hospitality and a lifetime connection to the Alps. It is our passion for fine food and great wines that defines our product; it is our desire to offer guests a chalet holiday unlike any they have experienced before that sets us apart.
Our mission is to consistently deliver an unrivalled level of service across all of our properties. Both friendly and professional, our team of dedicated staff will go above and beyond to make your stay truly unforgettable.
We offer full weeks or short breaks in our fully catered, flexi-catered and self-catered properties throughout the winter. In the summer, all of our properties are available on a self-catered basis only and for full weeks.
We continue to develop balanced menus with quality produce, and we go to great lengths to source our extensive wine list directly from producers. The introduction of an all-day driving service in nine-seater Land Rover Defenders has become an iconic feature of our brand in Morzine. Each chalet now has a dedicated driver and vehicle throughout the winter.