Guest Blog: Learning to Ski in La Plagne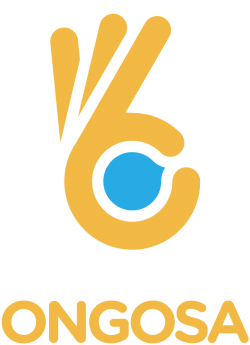 Last season, La Plagne saw 2.5 million skiers zooming about its slopes. To compare, other popular Alpine destinations Avoriaz, Verbier and Les Deux Alpes had 1.5 million visitors each. Ongosa, a service who match skiers and snowboarders to guides and instructors, say a huge 25% of their 2015/16 lesson or guiding enquiries, were for La Plagne…
So what's all the fuss about?!
It's because La Plagne is a resort for beginners and for adrenaline junkies, and it's a resort where you improve, which is why people come back for more!
La Plagne sits in a steep-sided bowl, so critics say it's an 'all-or-nothing' resort. Bland to nail-biting in seconds. But this works in a lot of people's favour: La Plagne is the resort to progress in. Beginners become intermediates by making the most of the gentle plateau and excellent provision of instruction. Intermediates become advanced because, once you've tackled those steep runs, you're encouraged to hire a guide and explore the area's amazing off-piste terrain, amongst and above the trees.
Where there's an abundance of guiding and teaching professionals, it naturally encourages competitive pricing and services, says Ongosa founder Richard Smith. This results in a really high level of quality and very specialist instructors and guides, so our top tip: hire a professional when you ski in La Plagne!
In terms of accommodation, the resort is made up of 10 villages, which we're happy to say, again gives a wide range of facilities and competitive prices. Each village has its own character, so between them you can find older, traditional chalets, purpose-built ski-in-ski-out apartment blocks, or luxury hotels. Spread out like this means there isn't a true 'centre' to La Plagne, which ensures noisy nightlife is never a problem. Maybe that's the secret to improving your skiing in La Plagne: a great night's sleep!