ChaletFinder in the news – 2015/16
We often get asked about our marketing activity.  One particular channel we use is PR, and with the help of The PR Boutique, 2015/16 was a great season of coverage for us from three strands of activity.
Late deals – we issued weekly deals to the press that had savings or deal values over a certain threshold.
Press trips – with some of our organisers we were able to secure press trips and coverage this way
Outreach – we sent journalists newsworthy and unique press releases (as well as a few goodies to keep them interested in our brand)
Below we've highlighted some of the coverage we achieved.
Media coverage
With 40 pieces of coverage, we managed to be seen a whopping 12 milion times across the UK press – if we'd have paid for this advertising, it would have cost us over £300k!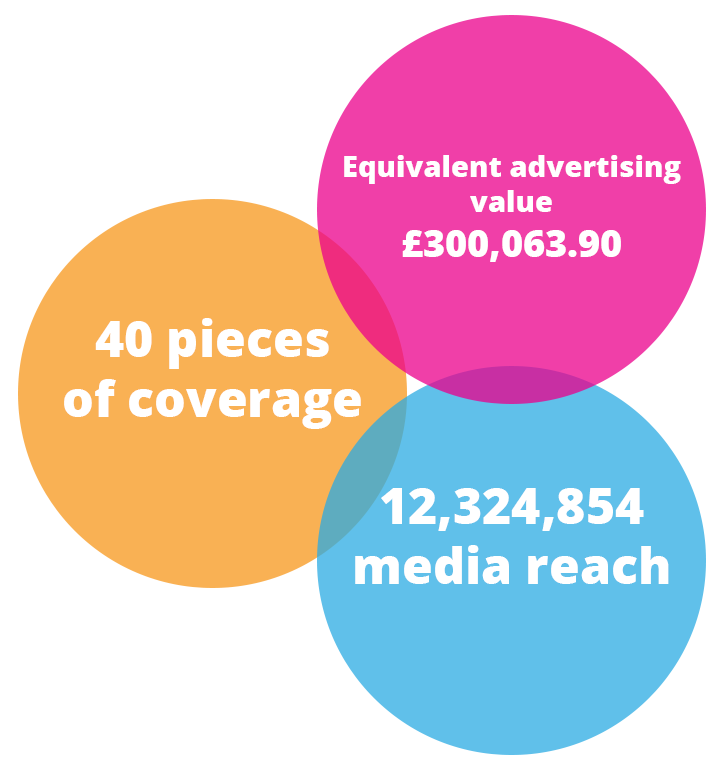 Media Type
UK Nationals featured us the most (The Guardian, Metro etc.) with consumer magazines (Prima), regionals (Manchester Evening News) and the internet making up the rest of our coverage.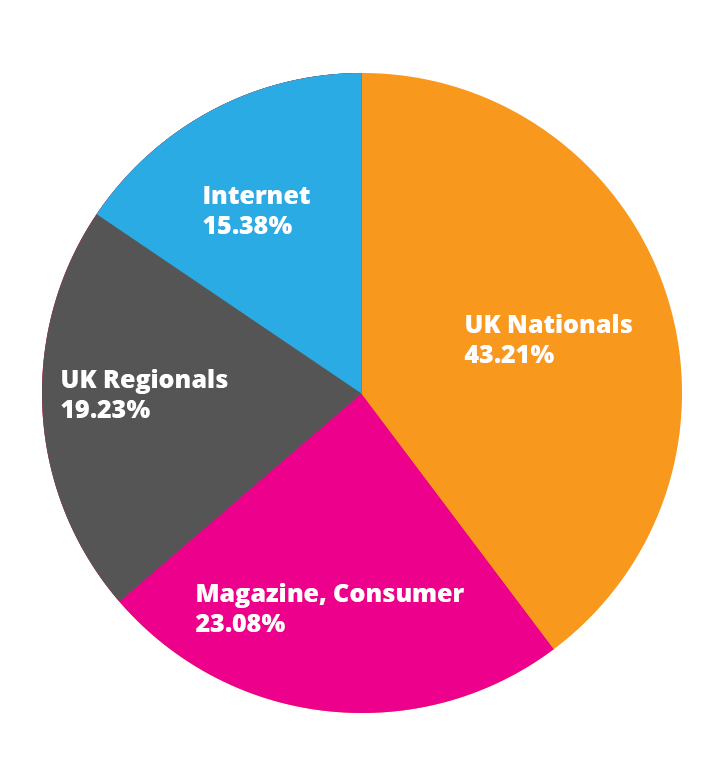 Coverage
Just a selection of some of the publications that covered our news and features.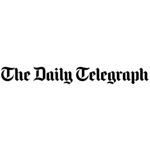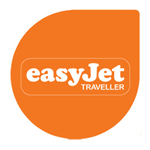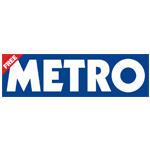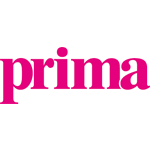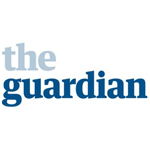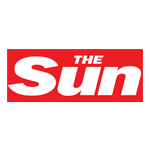 Highlights
We delivered 35 branded chalets to key journalists in the UK.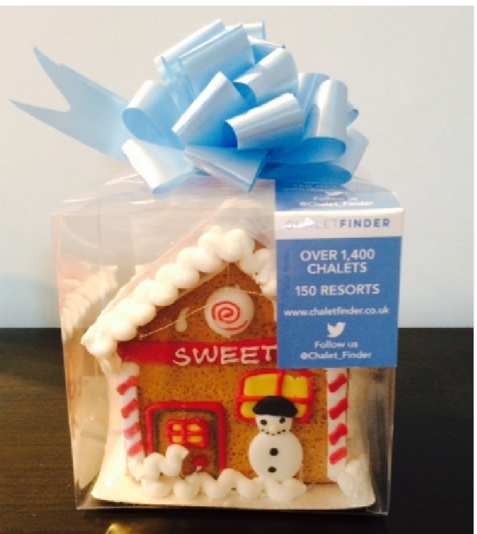 They went down well!
Someone read our snowy special… thanks for the sweetie chalet, @chalet_finder! pic.twitter.com/0L9YBFTLfD

— SundayTimesTravelMag (@ST_TravelMag) December 16, 2015
Thanks @chalet_finder for the gingerbread house. You've made the @TelegraphSki team very happy pic.twitter.com/TDyN0YAdw1

— Henry Druce (@henry_druce) December 15, 2015
The Guardian listed us as a place to find accommodation for the ski season.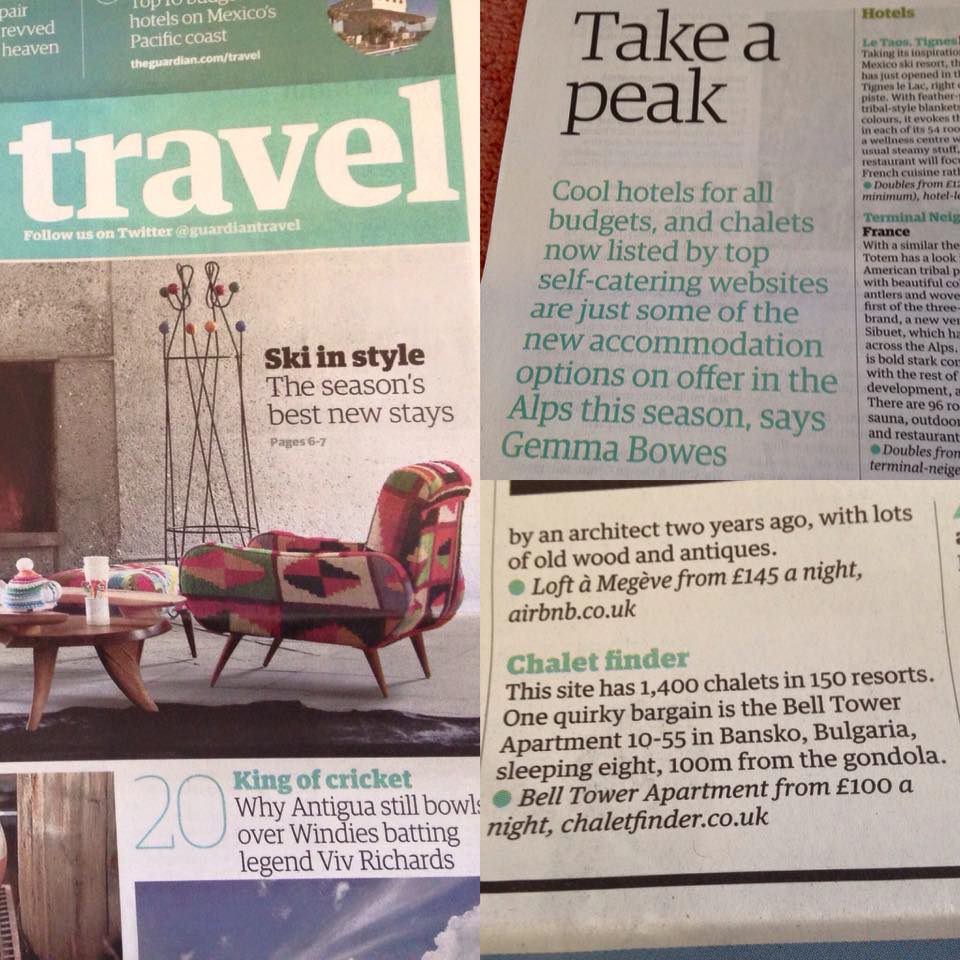 Just one of the many late deals that received coverage – this one is for Stag Lodge, Morzine in The Sun.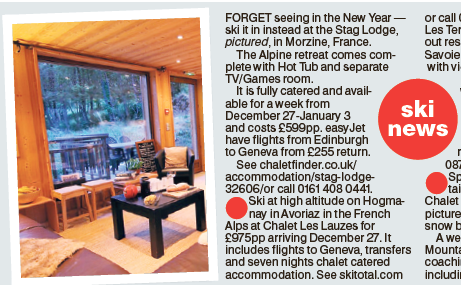 We sent Telegraph Ski journalist, Amanda Howard, to Les Rives D'Argentiere.
Feeling festive @RivesArgentiere@SamanthaVickers @TelegraphSki @Chalet_Finderpic.twitter.com/NhF4hutHPX

— Amanda Howard (@theamandah) December 17, 2015

Prima featured Les Gets and Chalet Les Chats Bleus by Ski Famille as the perfect resort and property for families.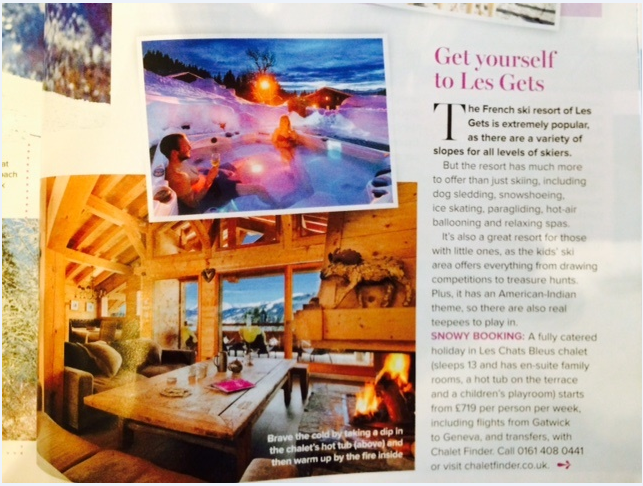 The Guardian quoted us in the cost debate of catered v self-catered.  It also featured online.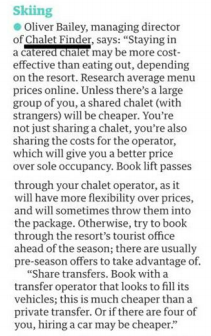 What Next?
This features just a small amount of the coverage that we generated over the season.  If you'd like to know more about our marketing activity and the results we generate, please feel free to get in touch on +44 (0) 161 408 0441 or hello@chaletfinder.co.uk.
We're busy ramping ourselves up ready for next season's coverage; having already secured a number of pieces of editorial that will be printed closer to the beginning of the season.  We're always looking for collaboration opportunities, so please get in touch if you'd like to work with us on mutual marketing efforts.