Ski Holidays for Non Skiers
Ski Holidays for Non Skiers, guest blog by Ski Cuisine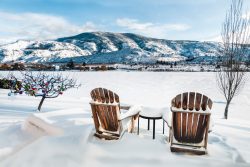 So, your family wants to go on a ski holiday, but you aren't a fan of skiing. Don't worry because you are not alone! Often there is at least one member of a family, couple, or group that doesn't want to ski, but that doesn't you have to just sit in the chalet twisting your thumbs whilst everyone else hits the slopes.
Meribel offers some excellent alternative activities and amenities to keep you entertained. There are superb facilities at the Meribel Olympic Sports Centre, just by the Chaudanne lifts, with a swimming pool, ten-pin bowling, ice-skating and even a climbing wall and all are superb choices for a morning or afternoon. Or spoil yourself at one of the hotel spas.
There is also a Meribel market that is held twice-weekly, with many stalls displaying a selection of cheeses, cured meats, confectionery and the occasional clothing bargain. There is even a cinema that plays English films.
You can purchase a pedestrian lift pass and as many of the mountain restaurants can be accessed from the gondolas, this gives you a chance to meet with friends for lunch at the mountain restaurants and bathe on the sun terraces.
You can also get to Courchevel 1850 with the pedestrian lift pass, giving you access to all that it has.
So how about it? Just look at all the things you could do!
Swimming
Hot Air Ballooning
Spa
Bowling
Walking/Hiking
Cross-Country Skiing or Nordic Skiing
Snow Shoeing
Husky Sledging
Ice Skating
Cinema
Ice Climbing
Inner Tubing
Skidooing
Helicopter Tours
Shopping
So, there are so many things to do for the non-skier, including, of course, learning to ski! If you want to know more about any of the suggestions above, please just get in touch and we will do our best to make your ski holiday one to look forward to!
Book your holiday to Meribel for next winter and we'll see you off the slopes!
About Ski Cuisine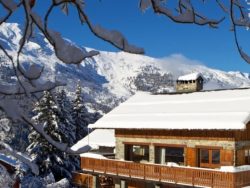 Ski Cuisine is looking forward to celebrating it's 20th year in business this winter season and has become firmly established as a leading Meribel catered chalet operator. Our knowledge and experience of this premier resort coupled with a superb portfolio of catered chalets in Meribel, and our renowned service, ensures that we can offer you a holiday experience to remember. We appreciate that it is the finer details that make your holiday special.
As an independent chalet operator, Ski Cuisine is based exclusively in Meribel. We feel that having a manageable amount of hand picked properties, guests and staff are the key to offering our guests high levels personal attention. From the moment you make contact with us our sales staff will ensure you get the best possible advice, passing on their extensive knowledge of all our chalets, services and the resort. Our team in Meribel are chosen for their friendly and hospitable natures and will be committed to making your chalet holiday really special. We believe that it is our professionalism, fine food and flexible attitude that sets apart and the reason behind so many guests returning to stay with Ski Cuisine each year. We very much hope that you choose to stay with us this season and we can assure you of a very warm welcome in Meribel.