9 Reasons to go on a Multi-Generational Winter Holiday
Guest Blog – More Mountain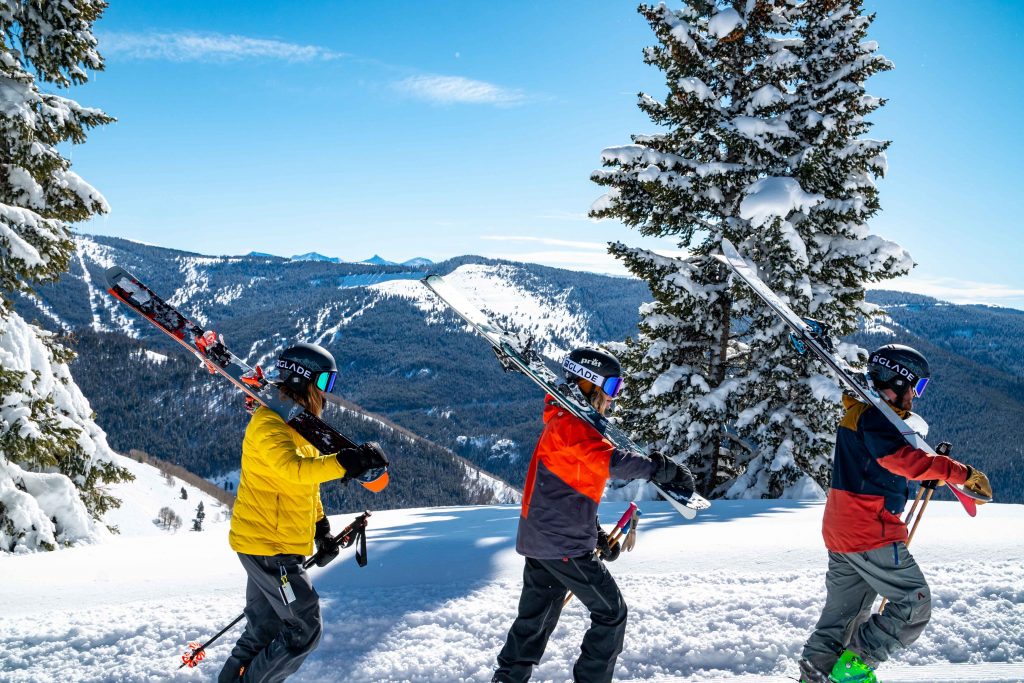 It's been quite a year, and if you feel like you're an extra in a Spielberg film, then you're not alone! For many of us, we have spent too much time indoors and away from family, as the drama has unfolded.
So, as we look to winter 2022 and welcome advancements in testing, along with new vaccines, which will speed up the lifting of travel restrictions, let's try and make up for that lost time together by planning the most amazing multi-generational holiday.
From grandparents to grandkids, going away to a new and exciting destination allows the family to spend quality time together without the distractions of the day-to-day routine.
Grandparents have the chance to spoil the kids with treats, late bedtimes and all the things that mean endless holiday fun. With a bit of luck, you might be able to book a dinner for two without the need for a babysitter!
The whole family can combine an activity-packed gathering with the opportunity to do things individually. There's no need for anyone to compromise on what they want from their holiday.
Enjoy Special Times in an Amazing Location!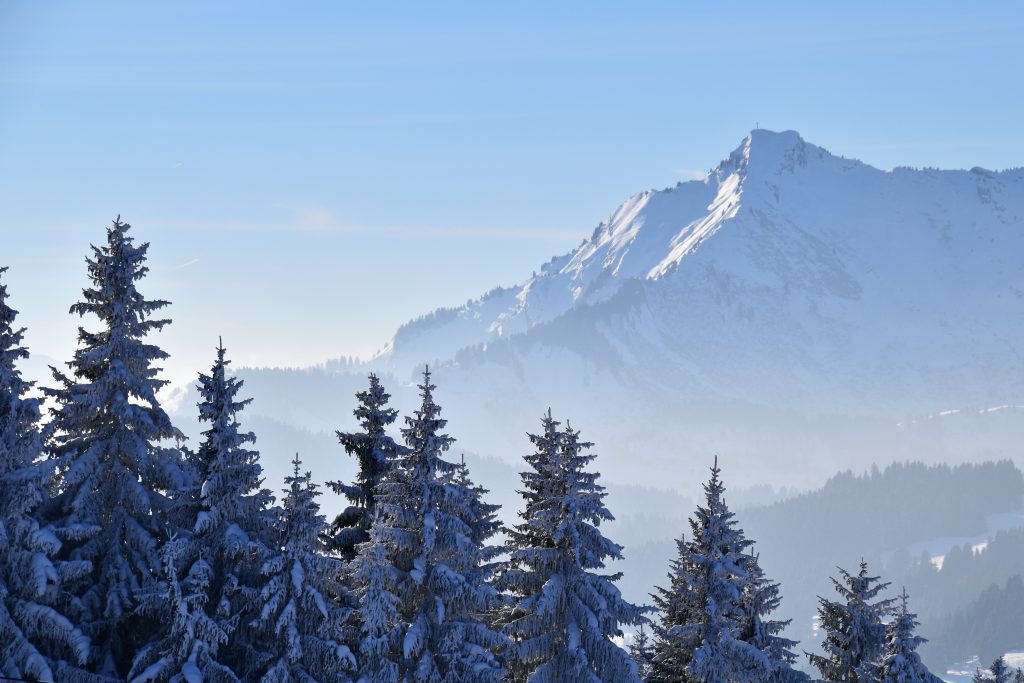 The Covid-19 restrictions have reduced our together-time with grandparents more than we could ever imagine and for longer than we would have thought possible. That's why it's so important to plan something extra special so you can spend that quality time with the ones you love the most.
What better place to create those holiday memories than in the mountains, with stunning alpine scenery, and a winter wonderland atmosphere. Morzine is an incredibly family-friendly resort – it really does offer something for everyone, young and old.
More Time for You in the Mountains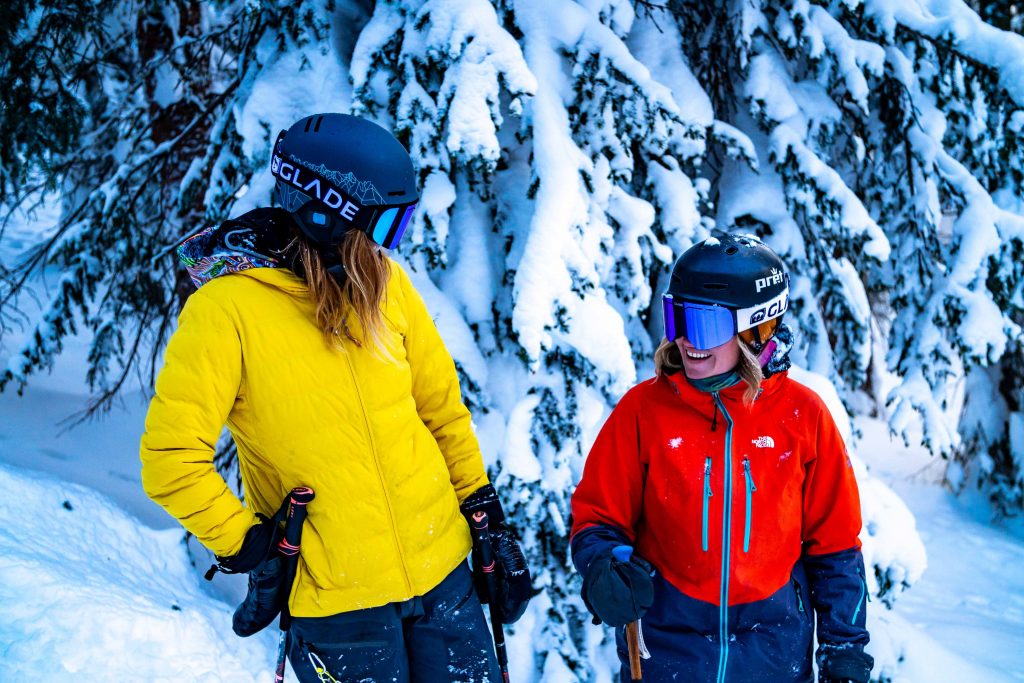 If you have young children, you know that an extra pair of hands to look after them makes such a difference. So, who better to include on a 3G winter holiday than grandparents?
They can reconnect with the whole family and offer support from their own experiences, not to mention telling a few stories of when you were young! This means that you and your other half can enjoy some precious time alone, knowing your little ones are in safe hands. Maybe you want some ski-time on the mountain, a romantic walk in a snowy forest, or to dine at one of the many restaurants Morzine has to offer?
All families have different dynamics and needs, but with grandparents and possibly other extended family members, everyone will have more freedom to enjoy the many alpine activities available.
New Experiences to Share With the Whole Family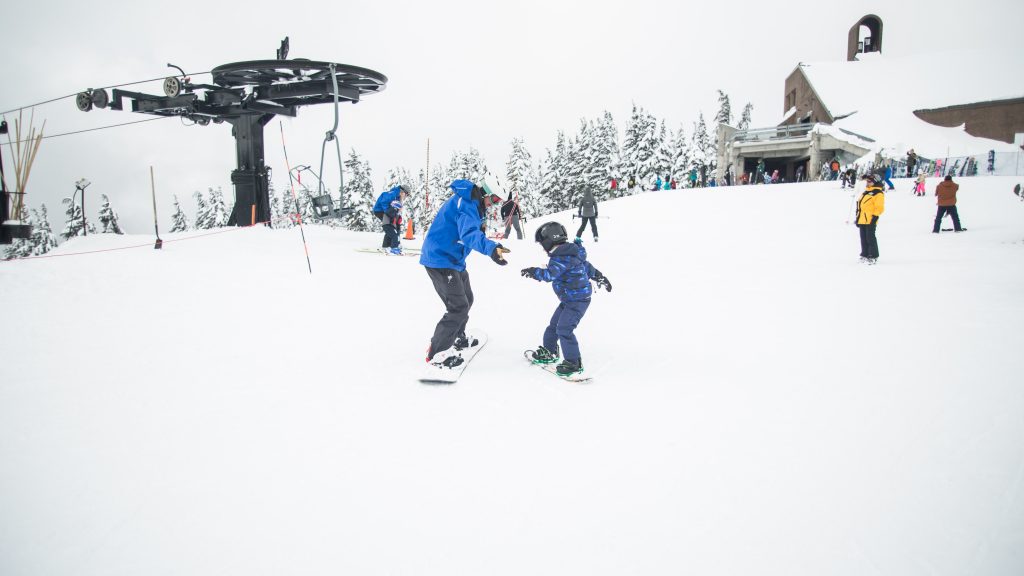 You'll be very lucky if your family hasn't missed out on some kind of milestone celebration due to Covid-19. So why not roll all those cancelled birthdays, reunions and anniversaries into one wonderful family escape to a snowy location?
If you're going on holiday with three generations, why not spend it learning something new? Fantastic memories will be made experiencing the mountains together for the first time.
If you're already a powder-loving parent, then what could be more exciting than sharing that passion with your kids? Skiing or snowboarding is a fantastic hobby that your children can carry on into their future!
Cut the Costs of a Luxurious Winter Holiday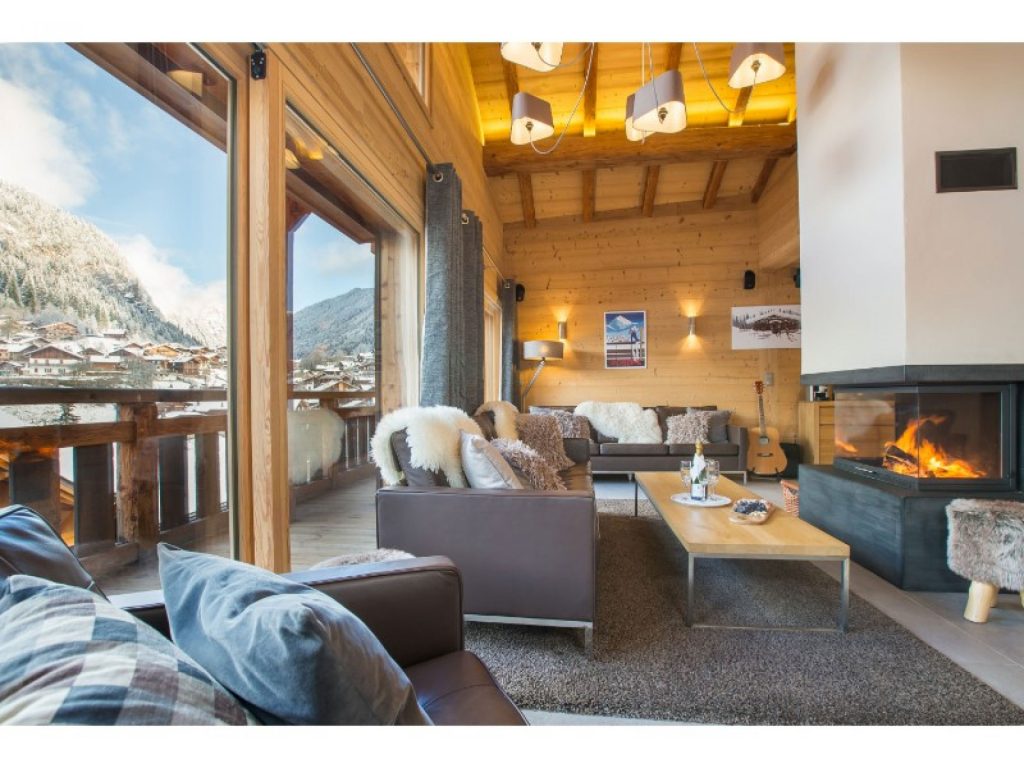 Catered chalets can cost a lot less when you're in a larger group! Take advantage of splitting the cost of luxury accommodation, including meals for an all-round cheaper holiday.
Plus, if you're looking at staying in a self-catered apartment, the multi-generation experience works out great, as you can share the cooking between you! Then, you can use the savings made for splashing out on your own private chef to cook some delicious meals in… go on, spoil yourselves.
When you go on holiday as a family group, then often any childcare costs you might pay are saved due to everyone helping out with the young ones. Whether it's dropping them off at ski school or taking them up the mountain to meet for lunch on a sunny terrace, a little bit of help goes a long way. Alternatively, you could have some child-free time with your parents on the slopes using a private nanny service, which can often flex with your needs.
Fantastic Activities for Everyone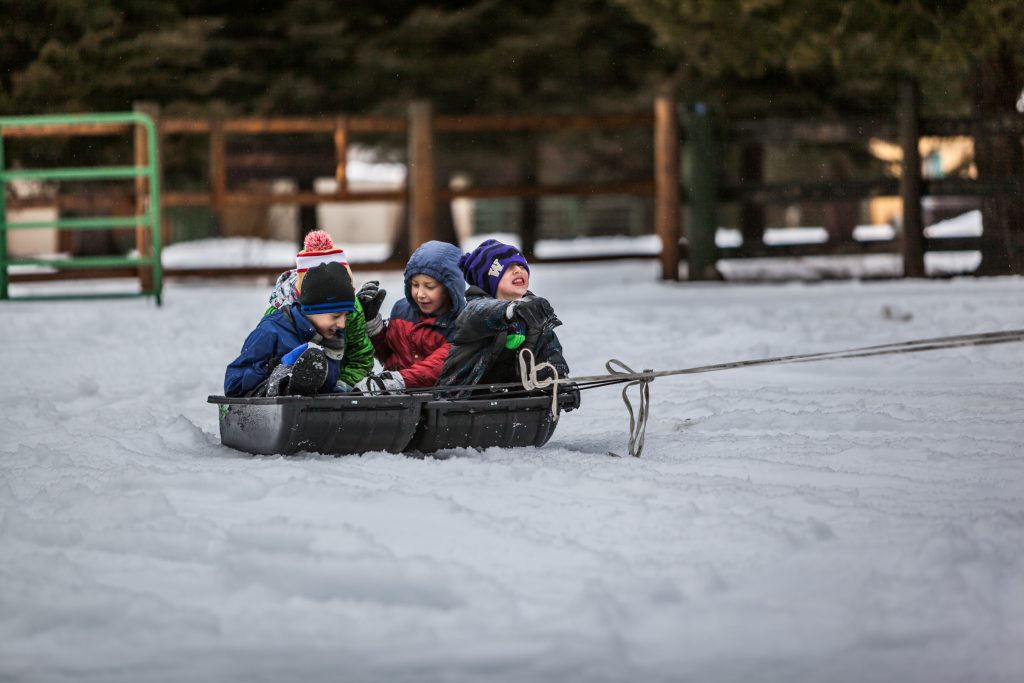 If you tend to find that when the holidays come, your kids start bouncing off the walls in excitement and are raring to try every activity available, then skiing is the perfect option.
For active families, ski resorts have a wide variety of activities to keep even the most restless occupied. Think endless skiing and snowboarding fun – and for those non-skiers in the family, there's sledging, snow-shoeing, swimming, ice-skating… the list goes on.
Giving the Gift of Together-time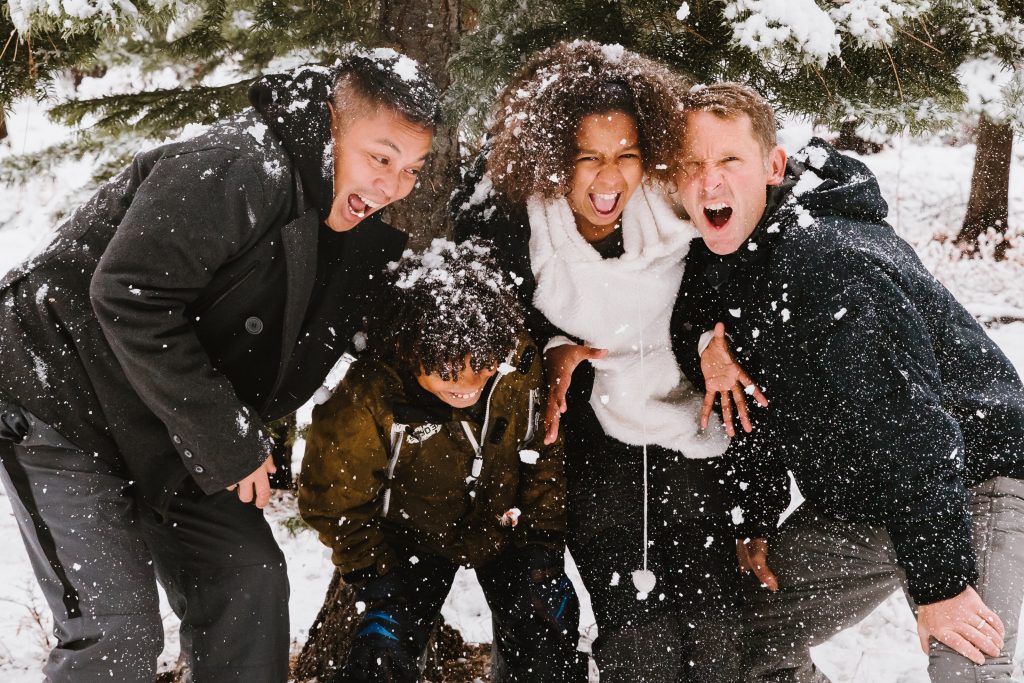 You're never too old to enjoy the things you love, as George Jedenoff, now 102 (and still skiing!) demonstrates in this clip when he celebrated his 100th birthday.
His advice was simply this:-
"Age is just a number. Don't let it hold you back. Always be kind to others. Never give up."
Now more than ever, we know how much value we place on being together as a family. We've had a lot of time to think about what's important and what we have missed. Therefore, it's no surprise that family and travel are top of the list.
So why not combine both wishes by creating a fantastic holiday with all the family in a stunning location? By pooling resources, it's possible to provide a truly memorable family holiday that, without a joint effort, just wouldn't happen.
Imagine what a gift you are giving to your children if you can take them on a winter wonderland trip where they learn to ski or snowboard for the first time? What a legacy that would be!
Memories to Treasure Long After the Holiday Is Over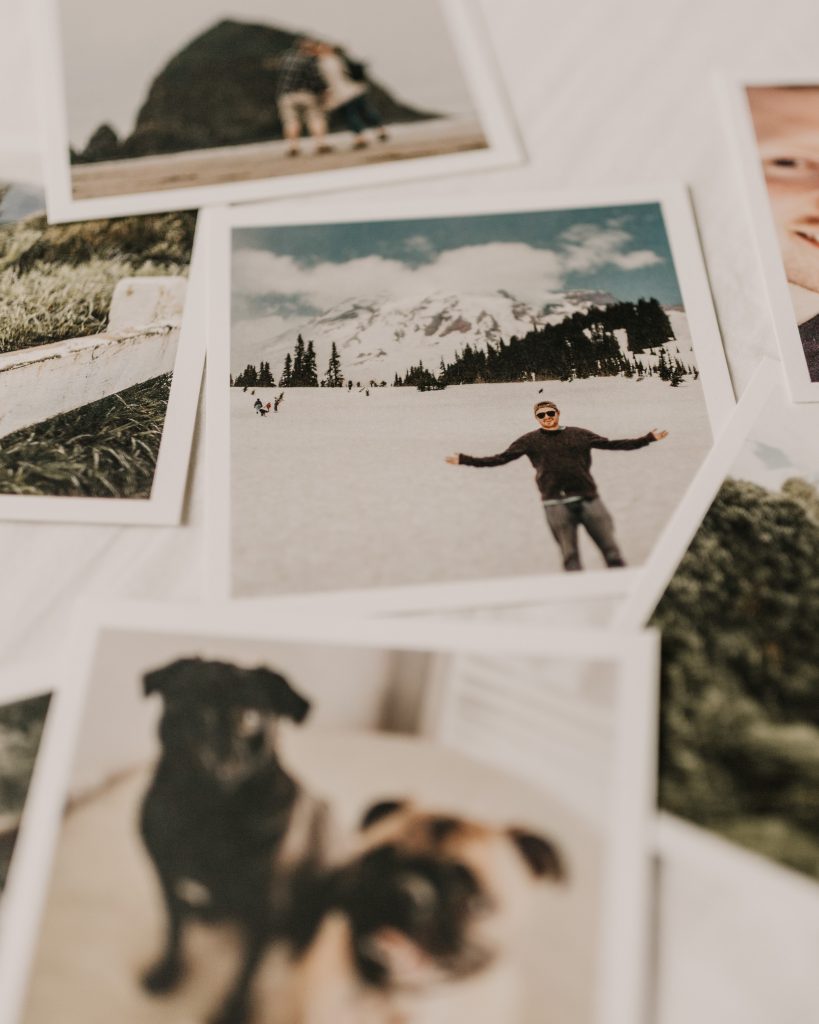 These days, it's a fact that people prefer to spend their money on experiences rather than material things. A 3G holiday is a perfect opportunity to build that family photo album. Trust us, it's something that the kids won't be able to stop talking about!
Everyone's Doing It!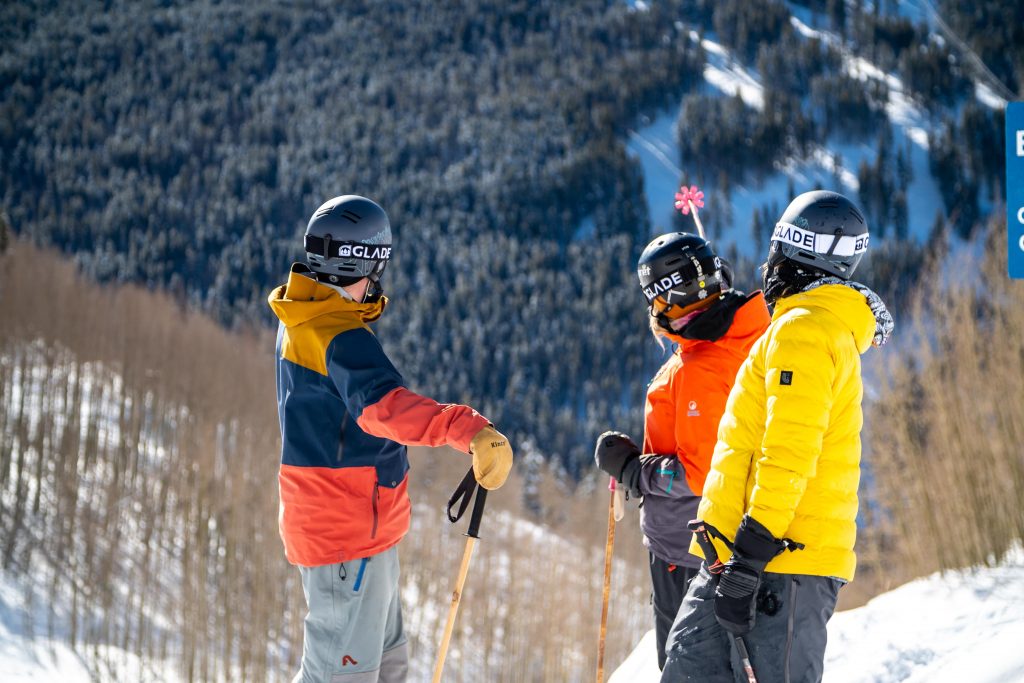 Multi-generational holidays are certainly becoming more popular, but don't just take our word for it.
The Sainsbury's Travel Insurance survey showed that a whopping 80% of people who experienced these holidays felt that having three generations present had a positive impact on the trip. They stated their main reasons for going on multi-generational holidays were to make up for lost hours and spend time with family members.
An Easyjet passenger survey in 2019 suggests that 73% of their customers have taken a multi-generational holiday.
Also Ryanair said in the last 5 years, inter-generational bookings have risen by 52%
More recently, Intrepid Travel found that during the last 3 months 25% of the top trips booked by customers for 2021 have been family holidays, compared with just 12% during the same period last year.
And finally, in a recent poll by Virtuoso, 79% of respondents said they would take part in a travel pod, which consists of two or more households.
Bring The Whole Family!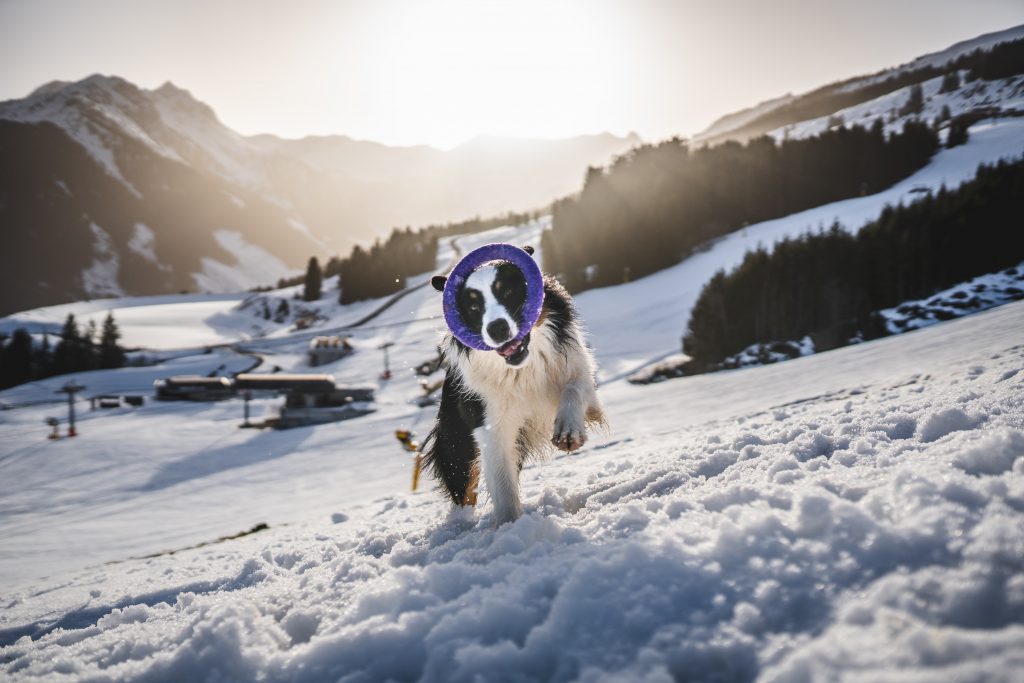 We know that our furry friends are as much a part of our family as our loved ones, so it seems a real shame to leave them at home when you go on holiday.
Well, now you can bring them with you and enjoy More Mountain's range of dog-friendly accommodation! Dogs will love exploring the mountains, chasing snowballs and getting to be part of all the fun.
So, there you have it, 9 reasons to go on a Multi-Generational winter holiday – it shows that families that ski together, stay together!