3 Reasons to Choose a Catered Ski Holiday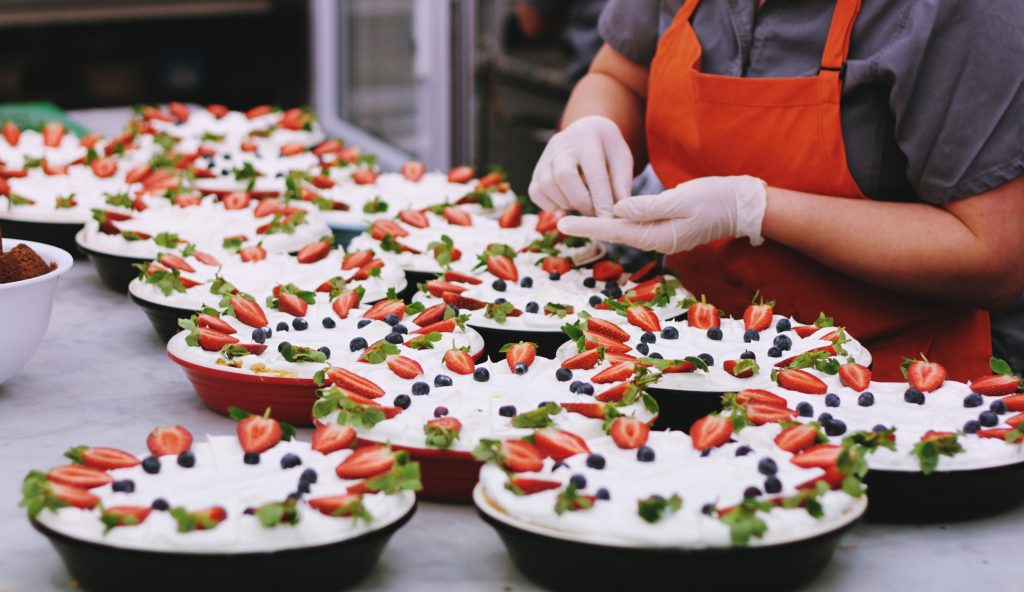 After the colossal earth-shake of the pandemic, a little R&R is undoubtedly in order and what better way to do this than with a catered ski holiday. We've checked in with our friends over at Will-i-ski? for their 3 top reasons for choosing a catered ski holiday for your next ski trip.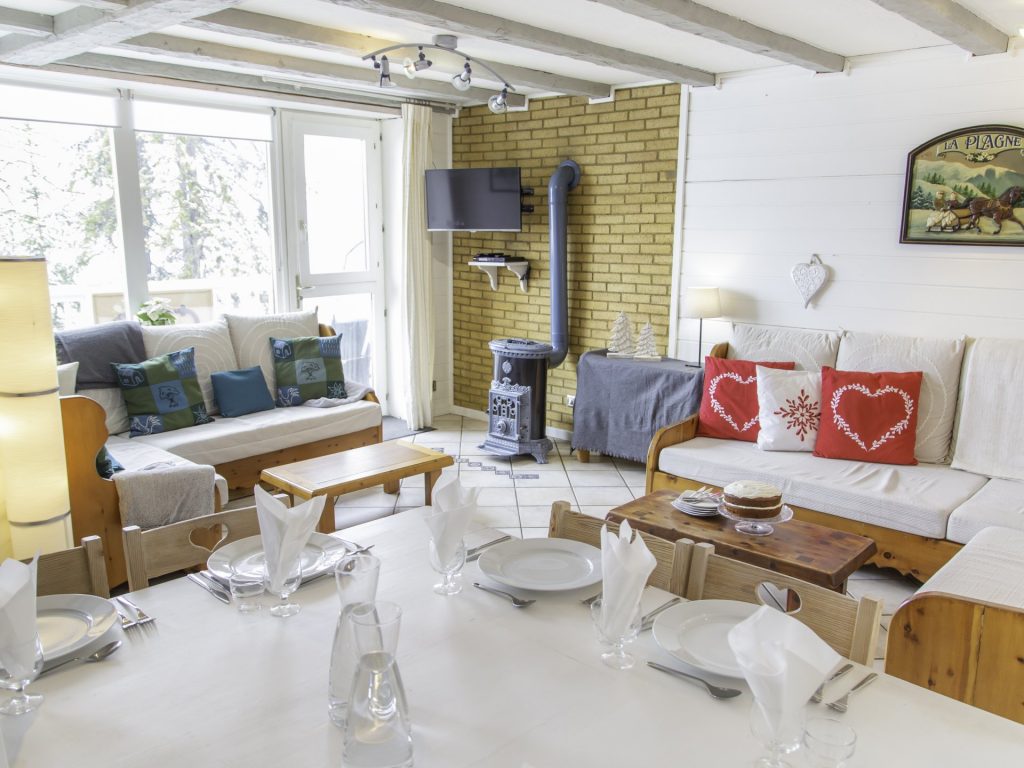 More time to relax
After a long day on the slopes you want to be able to go back to your accommodation and unwind, without the hassle of cooking your own meal or trying to find a restaurant that everyone will enjoy. A catered chalet is the perfect accommodation option so that you can relax and focus on what you came to do – ski!
You'll be surprised how much time is freed up when you stay in a catered ski chalet. Not only will you have your meals and daily housekeeping provided by our chalet staff, but you'll also benefit from free airport transfers and chalet hosts on hand throughout your stay to offer any advice on the best places to go and how to get around so that you can make the most of your ski chalet holiday.  
The Food
Over the past 30 years the standards of catered skiing holidays have changed dramatically. Back in the 1980's it was fairly easy to get a job cooking in a catered ski chalet with little experience, compared to today, where you'll find professional chalet chefs preparing a gourmet chalet experience from breakfast to afternoon tea, right through to four course evening meals.
Here at Will-i-ski? We believe that a good skiing holiday isn't complete without good food. That's why our inventive chefs create exiting, hearty and delicious dishes for all our guests to enjoy, made with only with the best ingredients.
Here's what you can expect on a fully catered ski holiday with Will-i-Ski?
Breakfast – The most important meal of the day. Each morning you will have the choice of French bread, condiments, cereals, and yoghurts. Fancy something hot? No problem! We also serve eggs, beans, bacon, sausage, tomato, mushrooms and even pancakes! Whatever you are in the mood for just ask and we'll deliver.
Afternoon Tea – Warm up after your ski day with freshly baked cakes. Phoebe, our chalet owner and designated baker, whips up the most delicious cakes that we think could even rival the great Mary Berry!
Dinner – Enjoy a mouth-watering 4-course evening meal served with your choice of free-flowing wine or beer. Each evening you will receive a starter, main course and dessert follow by a cheese board and tea and coffee. All lovingly homemade.
Children's High Tea – We serve healthy and freshly made meals to suit the younger pallet. Children can even make their own pizzas if they are up for getting their hands dirty in the kitchen.
We are always flexible, and if there is something you don't like, just let us know!  We cater to all requirements.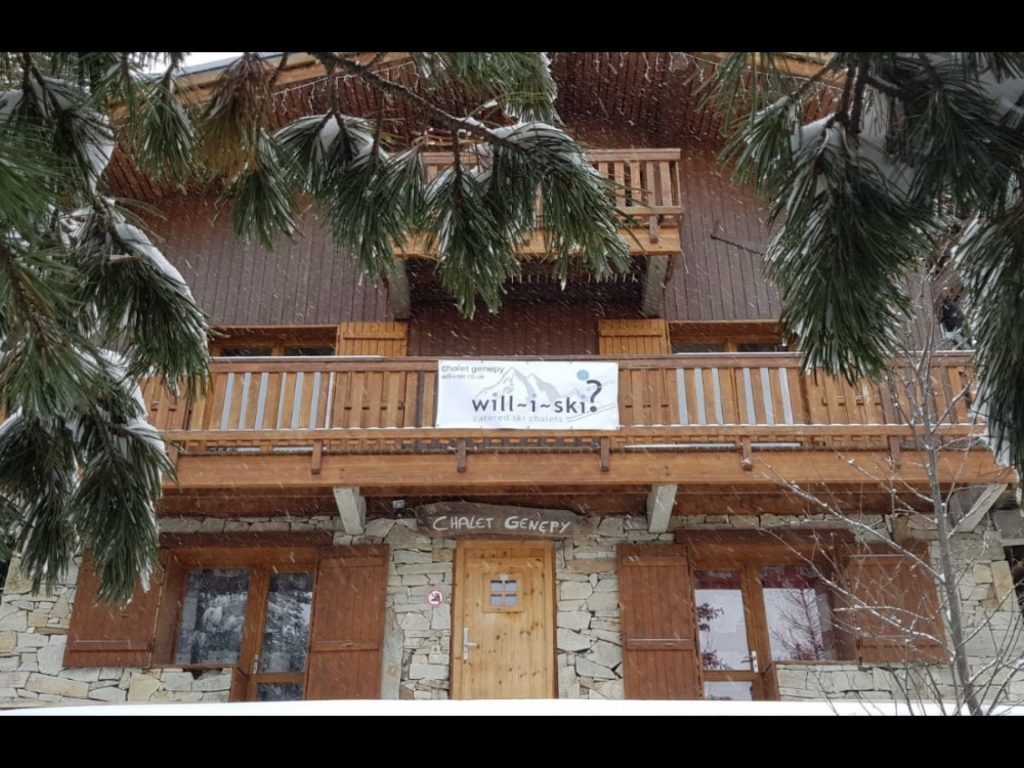 Value for Money
One of the biggest expenses for many skiers comes in the form of the food and drink that they consume while they are on holiday. Going all-inclusive may seem expensive initially but can be a wise move financially by saving you money in the long run.
Here at Will-i-ski? We understand our customers. We have experienced chalet holidays ourselves and we have high expectations of the level of service and value for money we would expect to receive as paying customers.  
What's included on a Will-i-ski? Catered Holiday:
Daily cleaning
Fully Catered Chalet Experience
Tax de Sejour
Ski storage & heated boot warmer
Sauna (Chalet Plume & Chalet Genepy)
Hot Tub (Chalet Plume)
Accommodation VERY close to the slopes
Free Airport Transfers (T&Cs Apply)
FREE WIFI
TV, DVD player with a large selection of DVDs
Wii consoles with games in all the chalets
About Us: Will-i-ski? Catered Ski Chalets 
We brought Will-i-ski? to La Plagne 1800 in 2014, having previously hosted chalets and managed resorts for larger tour operators, we thought it was time we did it ourselves, our way. We continue to put our own unique touch into our chalet holidays and share our passion of the mountain with every single one of our guests.  
We know La Plagne like the back of our hands. Linked with Les Arcs to form the Paradiski, it is quite simply an amazing resort. There is something for all the family and we would love to have the opportunity to show you around when you stay with us.