La Clusaz Part 1: Tough Terrain and An Olympic Tradition
La Clusaz is mostly known for what it can offer beginner skiers and snowboarders, with a piste map made up largely of green and blue runs. However, look beyond this and there's a lot on offer for experienced – even Olympic standard – skiers.
La Clusaz is best known as a pretty mountain village that exudes an authentically rustic charm and caters well for beginners – and this is certainly true. The resort is located in the Aravis valley in the French Alps. It is certainly picturesque and La Clusaz's buildings, many of which are in the traditional wood-clad style, spread out from the bell tower that stands in the centre of the village. And it isn't surprising that the resort has a great reputation as a great place to learn to ski, with about 20% of the skiable area accounted for by beginner-friendly green runs (there are 18 green runs, 30 blues, 29 reds and just 7 blacks) and there is a choice of ski schools offering both group and private tuition.
So far, so familiar, but there is a whole lot more on offer in La Clusaz …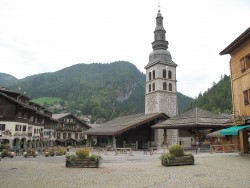 With a history of snow sports that stretches back over a century and La Clusaz regulars that visit year after year, it would be surprising if there wasn't something to keep experienced skiers busy. All you need to do is look beyond the headline figures and there is plenty. While it is true that the majority of the piste map is coloured green or blue, there are some challenging reds and blacks that will keep you coming back for more, such as the Mur d'Edgar which translates to 'Wall of Edgar' … The blacks are seriously steep and will have you skiing them repeatedly, determined to cope with their gradient better than the last time.
There are also plenty of off-piste opportunities that will challenge even the most hard-core skiers. There are a number of specialist off-piste ski schools in La Clusaz, and their staff are living proof of the appeal of La Clusaz's off-piste. You'll certainly feel intrepid as you drop off a cornice and make a trail through virgin powder, all set against the stunning backdrop of the Massif de Balme and Massif de L'Aiguille. The unusual rock formations in La Clusaz mean that there's remarkable terrain that is sure to test your ability.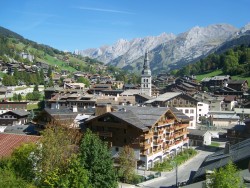 Given the challenges on offer, it's not surprising that La Clusaz has a rich skiing heritage. Not only have snow sports been taking place in the area since the beginning of the 20th century, the French Olympic board paid testament to the quality of the resort by naming it the French Candidate for the 2018 Winter Olympics (it eventually lost out to South Korea's Pyeonchang). In 2004, La Clusaz hosted the cross-country World Cup as the 52km trails at Plateau des Confins are unmissable for Nordic skiers. Additionally, this smallish French resort has a fine tradition in producing world-class skiers. Vincent Vittoz, one of the most successful cross-country skiers of recent times, having placed first in seven World Cup individual events and one team event, was born in La Clusaz. As was Candide Thovex, a free-style skier who has won multiple gold medals at the Winter X-Games, including the Big Air and Half-Pipe events.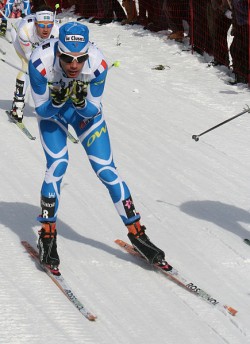 If you're looking for a luxury ski holiday in La Clusaz then consider Chalet Les Martinets which has an outdoor hot tub with amazing views of the mountain. Alternatively, if you want the flexibility of a self-catered chalet then consider Chalet Le Paret, conveniently located just five minutes from the town centre.