The Latest Ski Wear Trends
We all like to look good in life, and that's the same for when you're on the slopes, so here are the latest fashion trends to look out for in preparation for your ski holiday.
Perhaps the first thing to consider when buying your new ski gear is 'How sustainable is it?'. This is obviously a big question nowadays, especially as we've come into the new decade. There are some companies who ethically and sustainably source their products. Patagonia for example are great at this. They audit their materials and the methods which they use, taking full responsibility for the entire life-cycle of their products. They use 100% recycled Polyester Gore-tex face fabric for their ski jackets, so you can ski with ease when wearing them! Another great company is SmartWool, who use Merino wool to make their products, which is temperature regulating and durable so they last longer. They aim to preserve and sustain our environment, and partner with organisations which protect nature.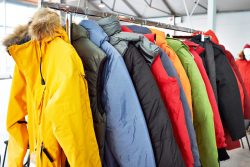 Another big trend on the slopes are bright colours and neon. With bold colours being a hit on the catwalk, it's unsurprising that it's filtered through to the slopes. Reds, greens, and blues are all popular choices when it comes to choosing a jacket. Partner them with an all in one ski suit and you're on track to looking 'Oh so retro', another trend which has made a comeback. Embrace the 80s ski-suit, and get on board with that retro revival. An added plus is that is makes you extra visible on the slopes so no one will miss you.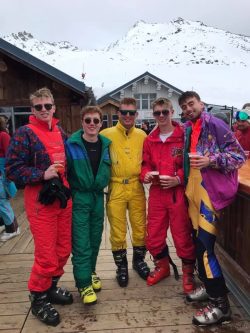 Finally, you can't go skiing without your accessories. Futuristic goggles are in this season, and the bigger and more colourised the lenses are, the better. Modern goggles also give great clarity of vision, so when there are challenging conditions up the mountain, they are perfect. Helmets are also essential when skiing, especially when today you see more people wearing them than not. You can either rock the helmet-visor combo to benefit from the large field of vision, or opt for the skater style with a helmet that fits over a goggle strap.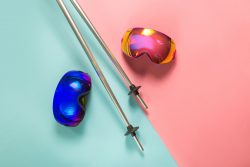 If you're itching to buy some fresh ski gear and test it out on the slopes then take a look through our chalets to find the perfect accommodation.