Festive Traditions in Ski Resorts
It's nearly Christmas Day, so we're here to tell you what certain ski resorts do to celebrate Christmas. There are some weird and wacky traditions, as well as some more reserved ones, but either way they're really getting us into the Christmas spirit!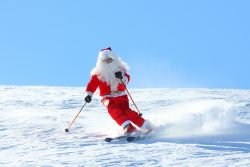 The first festive tradition which we love, is the 'Skiing Santas' event in the Sunday River ski resort in Maine. This year it hosted its 20th annual event, where more than 200 people donned their Santa outfits and took to the slopes. Costumes were complete with a white beard and a red hat. As all the Santas made it down the slopes on skis or snowboards, the focus was not falling or crashing into each other! The best part about this event is that it raises money for the Sunday River Community Fund, a local charity, so it really kick starts the festive and community spirit of Christmas!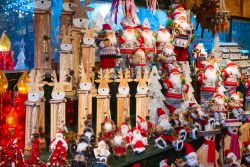 In Kitzbuhel in Austria, they set up a real-life advent calendar to help you count down the days to Christmas and get even more excited than you already are! A new window is opened each day, and visitors can walk through the window to see inside. There are also 40 glorious Christmas trees and thousands of sparkling ornaments. If you're feeling peckish, there are biscuits, mulled wine and regional delicacies to enjoy. Another great tradition here is the 'Bad Santa' run through the town, where actors dress as the half-goat, half-demon Krampus, also known as 'Bad Santa'. Bad Santa then runs through the town, supposedly to catch naughty children, a perfect opportunity to prove if they've been naughty or nice this Christmas!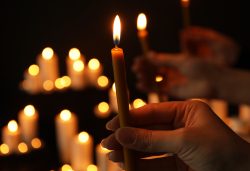 Finally, in La Massana, Andorra, the night before Christmas holds religious significance. In the Catholic Church in the early evening there is English carol singing, hot wine and mince pies, giving a traditional feel to the festivities. If you make it to midnight, the church also holds a midnight mass. After Christmas and in the early days of January, you can also experience the Three Kings Parade on the Dia de los Reis (King's Day), where the Three Kings hand around presents. This resort sounds ideal for a festive and traditional Christmas.
Whatever the Christmas tradition, ski resorts are a magical place to be at Christmas, covered in snow and festive decorations. It would certainly be a holiday to remember!