---
---
The skiing area of the Whistler resort is North America's largest, and its stunning skiing proposition has been on another level since it hosted the 2010 Winter Olympics. The hub of Whistler is a compact, chalet-style pedestrian village at the base of Whistler and Blackcomb mountains.
A skiing or snowboarding holiday in Whistler is reminiscent of a European skiing holiday, with the high bowls and glaciers very Alpine in nature. And the ski area is huge, with 8,171 acres served by 37 lifts and over 200 runs there's something for every age and ability.
There's also a great snow record, the altitudes of 650-2285m get a surprisingly large amount of snow, giving you a snow sure guarantee.
---
Vancouver International Airport:
133.5km - Approx 2 hours Drive from Airport
---
Lift Tickets:
Buy in advance to get the lowest price guarantee
Purchase 7+ days in advance for the biggest savings
Buy more days and save more money!
Buy online and skip the ticket line
Popular Ski Passes (Price below in Canadian Dollars)
| | |
| --- | --- |
| Sea-to-Sky & Student | Online registration process |
| Spirit | $509 - $1221 |
| Unlimited Season | $479 - $1399 |
| Epic | $969 |
| Founders | $6000 per annum |
---
Whistler is known as a top spot when you're in need of some good fun, good drinks, and great food. From top end gourmet restaurants to casual bistros, Whistler is full to the brim with dining options, regardless of what you're in the mood for.
---
After dark, let your hair down in Whistler with pubs, cocktail lounges or nightclubs hosting international DJ's there's something to suit every type of Apres Ski.
---
Whistler is Canada's favourite year-round destination. There are two majestic mountains and along with the epic ski and snowboarding there's a vibrant village base, four championship golf courses, unbeatable shopping, restaurants and bars, hiking trails, spas and arguably the best mountain bike park in the world!
---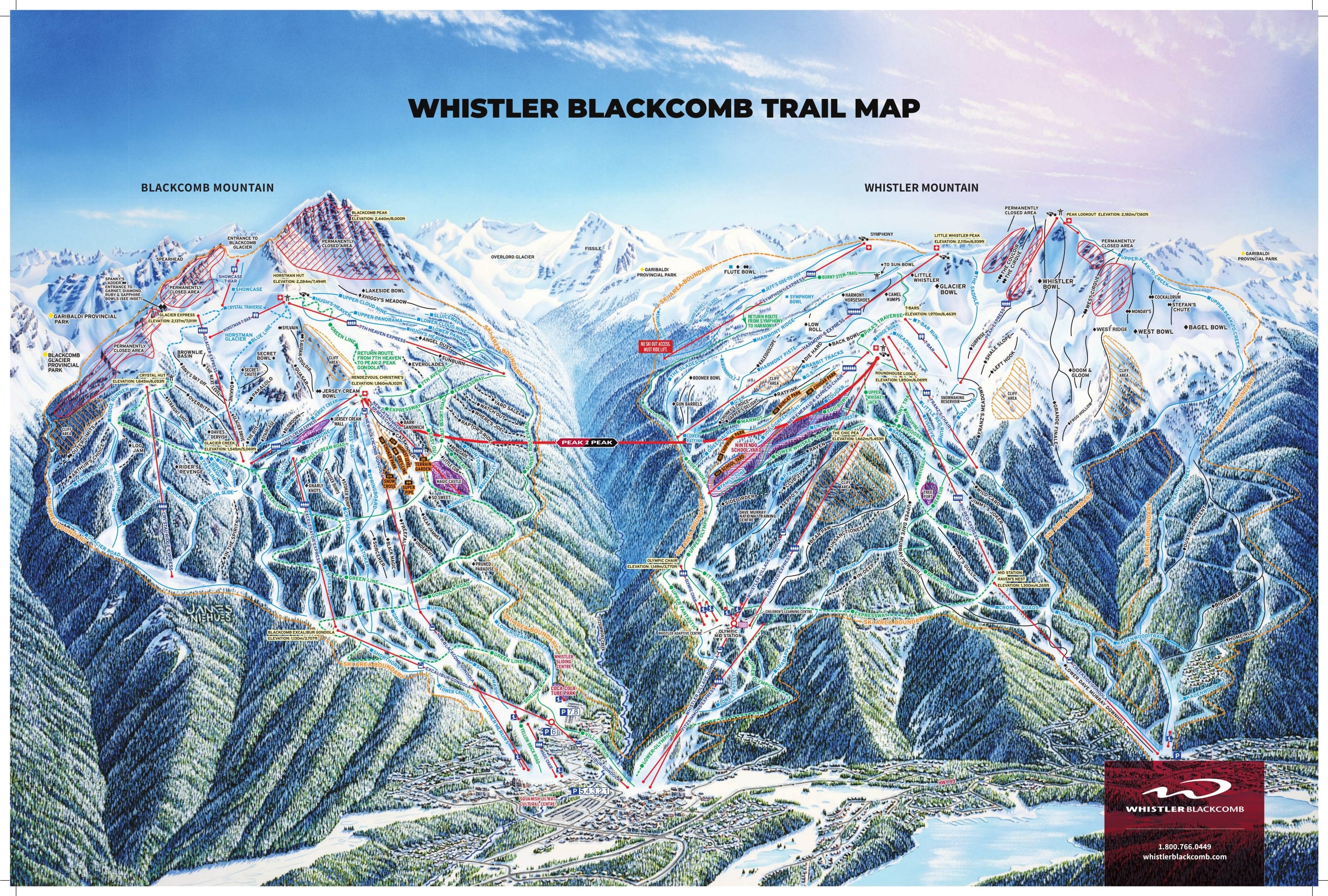 Array
(
    [pid] => 33826
    [po_id] => 3510
    [property] => Listel Hotel Whistler
    [country] => Canada
    [region] => Vancouver
    [resort] => Whistler
    [short_description] => Situated in a quiet cul-de-sac in the heart of Whistler Village and just a short walk to the main ski lifts, the Listel Hotel is a great value...
    [luxury_short_description] => 
    [bedrooms] => 1
    [sleeps] => 4
    [bathrooms] => 1
    [luxury] => No
    [luxury_edit] => No
    [catered] => Yes
    [self_catering] => No
    [spa] => Yes
    [flights_included] => No
)

Array
(
    [pid] => 33824
    [po_id] => 3510
    [property] => Whistler Cascade Lodge
    [country] => Canada
    [region] => Vancouver
    [resort] => Whistler
    [short_description] => Nestled in the centre of Whistler Village North, Cascade Lodge offers peace and quiet, with fantastic proximity to many of the favourite bars and...
    [luxury_short_description] => 
    [bedrooms] => 3
    [sleeps] => 12
    [bathrooms] => 3
    [luxury] => No
    [luxury_edit] => No
    [catered] => Yes
    [self_catering] => No
    [spa] => Yes
    [flights_included] => No
)

Array
(
    [pid] => 33825
    [po_id] => 3510
    [property] => Pan Pacific Whistler Village Centre
    [country] => Canada
    [region] => Vancouver
    [resort] => Whistler
    [short_description] => The Pan Pacific is a 4-star, all suite luxury hotel in the heart of Whistler village. The suites are the epitome of elegance, and are the ideal...
    [luxury_short_description] => 
    [bedrooms] => 4
    [sleeps] => 20
    [bathrooms] => 4
    [luxury] => No
    [luxury_edit] => No
    [catered] => Yes
    [self_catering] => No
    [spa] => Yes
    [flights_included] => No
)

Array
(
    [pid] => 33829
    [po_id] => 3510
    [property] => Hilton Whistler Resort and Spa
    [country] => Canada
    [region] => Vancouver
    [resort] => Whistler
    [short_description] => Situated in the heart of Whistler Village, the Hilton Whistler Resort and Spa offers a host of excellent onsite facilities and is just 100 metres...
    [luxury_short_description] => 
    [bedrooms] => 6
    [sleeps] => 24
    [bathrooms] => 6
    [luxury] => No
    [luxury_edit] => No
    [catered] => Yes
    [self_catering] => No
    [spa] => Yes
    [flights_included] => No
)

Array
(
    [pid] => 33830
    [po_id] => 3510
    [property] => Four Seasons Resort and Residences Whistler
    [country] => Canada
    [region] => Vancouver
    [resort] => Whistler
    [short_description] => Located in the upper village of Whistler, the 5 star Four Seasons Whistler is a luxury hotel providing guests with world class levels of service...
    [luxury_short_description] => 
    [bedrooms] => 10
    [sleeps] => 29
    [bathrooms] => 9
    [luxury] => No
    [luxury_edit] => No
    [catered] => Yes
    [self_catering] => No
    [spa] => Yes
    [flights_included] => No
)

Array
(
    [pid] => 33787
    [po_id] => 3510
    [property] => Fairmont Chateau Whistler
    [country] => Canada
    [region] => Vancouver
    [resort] => Whistler
    [short_description] => The Fairmont Chateau Whistler is one of the most prestigious hotels in Whistler, offering true mountain luxury combined with the ultimate in...
    [luxury_short_description] => 
    [bedrooms] => 9
    [sleeps] => 37
    [bathrooms] => 9
    [luxury] => No
    [luxury_edit] => No
    [catered] => Yes
    [self_catering] => No
    [spa] => Yes
    [flights_included] => No
)