---
Resort height:
2300m, 7545ft
---
Val Thorens is the highest ski resort in Europe in the largest linked ski area in the world, The Three Valleys. Due to its high altitude, its slopes have guaranteed snow cover from November to May. With just under a quarter of all runs of the total terrain of the Trois Valleys, there is something to suit everyone from beginners to experts, with its perfectly groomed slopes, powdery fields and cutting-edge ski facilities.
Off the slopes, Val Thorens has a good sports centre with pool, saunas and hot tubs, a leisure centre with pool tables and bowling and for children there is a toboggan run which is the longest run in France. For a more adrenaline filled adventure try the Air Tubby, a large air cushion used to absorb the impact of your fall through the air. Practice your freestyle skiing or snowboard technique or simply settle into a rubber ring, slide down the run and land gently on the airbag.
---
Chambery Airport:
2 hours
Geneva Airport:
2 hours 30 mins
Grenoble Airport:
2 hours 50 mins
---
Prices from:
| | | | |
| --- | --- | --- | --- |
| | Adult | Child | Senior |
| 1 day | 55 Euros | 44 Euros | 49.50 Euros |
| 6 day | 256 Euros | 230.40 Euros | 204.80 Euros |
---
Val Thorens has an unparalleled range of fine dining establishments and is home to more than 60 restaurants which can be found in the village and slope side. There is a vast selection of budget, self service and gourmet options available to suit every palate and price range all offering a warm, friendly atmosphere to eat in comfort.
---
The nightlife in Val Thorens is young, lively and vibrant, partly due to the fact it attracts university ski trips full of British students. After the sun goes down the resort comes alive with underground bars and clubs creating one of the best after ski scenes in Europe. For those seeking a much quieter evening there are plenty of classy bars to chill out, relax and have a glass of wine or two.
---
With its fresh air, eternal snow and sparkling rivers, Val Thorens is an ideal summer destination. Regardless of how you wish to spend your summer holidays, the resort has a huge range of activities and is the perfect place for those wanting a fun and active holiday or a quiet and relaxing getaway to retreat away from their hectic and busy lives. From mountain biking to canoeing to just relaxing and enjoying the beautiful scenery, Val Thorens has it all.
---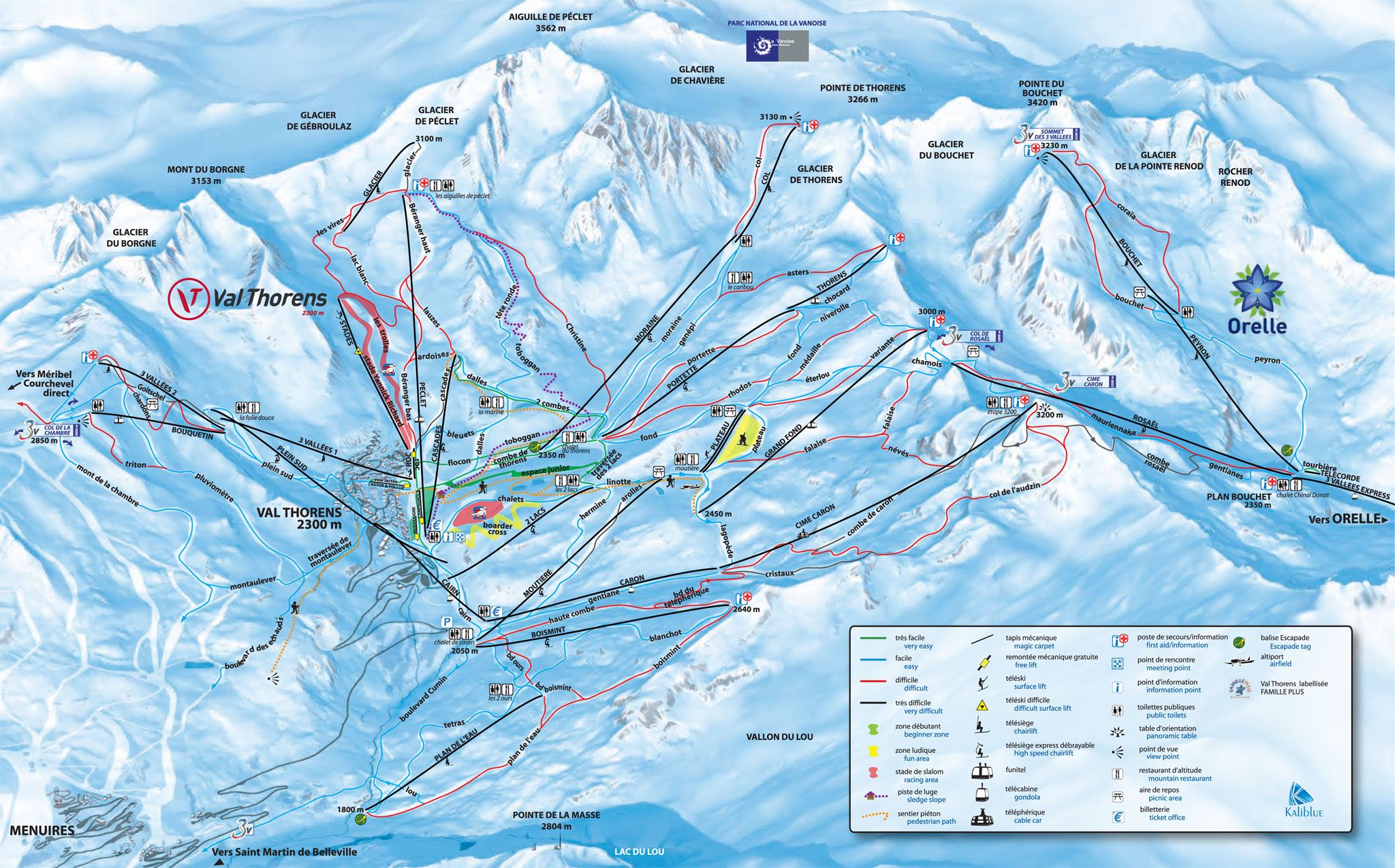 Array
(
    [pid] => 34064
    [po_id] => 6527
    [property] => Catered Chalet Soleil
    [country] => France
    [region] => Three Valleys
    [resort] => Val Thorens
    [short_description] => Catered chalet Soleil is an 8 person, 4 bedroom chalet. The chalet is spread over 4 floors with a feature fireplace and private sauna.
    [luxury_short_description] => 
    [bedrooms] => 4
    [sleeps] => 8
    [bathrooms] => 4
    [luxury] => No
    [luxury_edit] => No
    [catered] => Yes
    [self_catering] => No
    [spa] => NOVALUE
    [flights_included] => No-but can help arrange
)

Array
(
    [pid] => 33998
    [po_id] => 6527
    [property] => Chalet Sabot 
    [country] => France
    [region] => Three Valleys
    [resort] => Val Thorens
    [short_description] => Chalet Sabot is a large, sole-occupancy catered chalet apartment, sleeping up to 10 people, ski-in, ski-out. 
    [luxury_short_description] => 
    [bedrooms] => 5
    [sleeps] => 10
    [bathrooms] => 5
    [luxury] => No
    [luxury_edit] => No
    [catered] => Yes
    [self_catering] => No
    [spa] => NOVALUE
    [flights_included] => No-but can help arrange
)

Array
(
    [pid] => 33813
    [po_id] => 3510
    [property] => Hotel des 3 Vallees Val Thorens
    [country] => France
    [region] => Three Valleys
    [resort] => Val Thorens
    [short_description] => The Hotel des 3 Vallees is a boutique style hotel in central Val Thorens, a snowballs throw from the slopes, shops and restaurants.  The hotel has...
    [luxury_short_description] => 
    [bedrooms] => 10
    [sleeps] => 26
    [bathrooms] => 10
    [luxury] => No
    [luxury_edit] => No
    [catered] => Yes
    [self_catering] => No
    [spa] => Yes
    [flights_included] => No
)

Array
(
    [pid] => 33781
    [po_id] => 3510
    [property] => Fahrenheit Seven Val Thorens
    [country] => France
    [region] => Three Valleys
    [resort] => Val Thorens
    [short_description] => The popular Hotel Fahrenheit Seven was fully renovated for the 2016 and 17 winter season...and what a difference it has made. Expect a modern,...
    [luxury_short_description] => 
    [bedrooms] => 10
    [sleeps] => 32
    [bathrooms] => 10
    [luxury] => No
    [luxury_edit] => No
    [catered] => Yes
    [self_catering] => No
    [spa] => Yes
    [flights_included] => No
)