Resort height:
2400m, 7874ft
---
Aspen is one of the most popular ski resorts in America. Together with its sister town of Snowmass, they make up the "Power of Four" ski resorts of Aspen Mountain, Aspen Highlands, Buttermilk and Snowmass all of which offer a different skiing experience. Between them they offer 5517 acres of terrain and are served by 43 lifts, eight parks and 336 trails. The area offers a free shuttle between all the ski areas, so you can enjoy any one of the mountains no matter where you stay in the valley. The quiet slopes in Aspen are part of the appeal and why it is such a popular resort and the town itself is very vibrant with boutiques, fine dining and trendy bars. It is also very convenient and serviced by a gondola in the heart of the town.
Aspen has a lot more than skiing to enjoy in the winter, there are events on throughout the year to keep you entertained. One of these events is the X Games which is a sport, music and festival experience – one snow and all sports competitions are open to the public and are all free.
---
Aspen Airport:
In resort
Eagle County Airport:
1 hour 30 mins
Denver Airport:
3 hours 30 mins
Ski School
Ski Hire
---
Popular Lift Pass Information (Prices from)
| | | |
| --- | --- | --- |
| | Adult | Child/Teenager/Senior |
| 1 Day | $179 | $121 |
| 2 Day | $318 | $202 |
| 3 Day | $477 | $303 |
---
Aspen offers an exciting and diverse experience not just on its slopes but in its many fantastic restaurants. There are over 100 restaurant and bars to choose from. Whether you fancy traditional American or international cuisine, Aspen has it all covered. From family friendly to small, cosy and romantic, you will find something to suit your taste buds and budget.
---
Aspen has an extremely lively après ski scene and is home to some of the best music venues in the mountains. There are plenty of bars and clubs for those who want to let their hair down after a long day skiing. Choices include a ski in/ski out bar at the bottom of the slopes with a hot tub and heated pool, and a DJ to get the party going, a pop-up mobile Champagne bar which is towed around Aspen Mountain on a Sno-Cat and various nightclubs for those who wish to dance the night away.
---
Although thoughts of Aspen automatically conjure up images of snow and skiing, it is also a fantastic summer holiday destination. From family fun and relaxation holidays to action packed adventure holidays, there are plenty of ways to explore this lovely mountain town in the warmer months. Pull on your hiking boots and travel one of the many trails around the Roaring Fork Valley or hitch a ride on the Silver Queen Gondola up the Aspen mountain. Catch one of the many festivals or live performances throughout the summer or throw yourself into one of the many thrill-seeking activities on offer from paragliding to hot air ballooning. If you just want a lovely relaxing holiday there are plenty of spa's available for some pampering and quiet contemplation while enjoying the beauty that Aspen has to offer.
---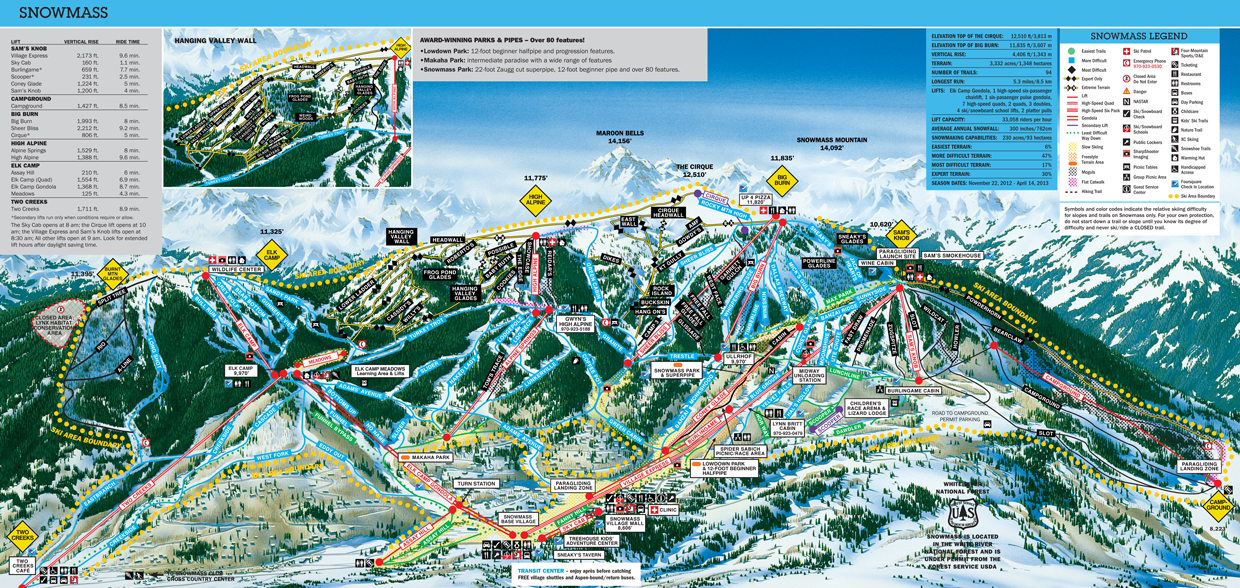 Array
(
    [pid] => 33527
    [property] => The Gant Aspen Condominiums - One Bedroom
    [country] => USA
    [region] => Colorado
    [resort] => Aspen
    [short_description] => Three 1 bedroom condos, each offering a great Aspen experience.  They feature luxuries that one would expect from a superior Aspen Hotel.
    [luxury_short_description] => 
    [bedrooms] => 1
    [sleeps] => 2
    [bathrooms] => 1
    [luxury] => No
    [luxury_edit] => No
    [catered] => No
    [self_catering] => Yes
    [spa] => Yes
    [flights_included] => NOVALUE
)

Array
(
    [pid] => 33491
    [property] => 210 Cooper Lodging - 2C
    [country] => USA
    [region] => Colorado
    [resort] => Aspen
    [short_description] => Condo 2C 
Warm and spacious 1 bedroom self-catering condo found in the heart of Aspen near the awesome Mountain Ajax
    [luxury_short_description] => 
    [bedrooms] => 1
    [sleeps] => 4
    [bathrooms] => 1
    [luxury] => No
    [luxury_edit] => No
    [catered] => No
    [self_catering] => Yes
    [spa] => NOVALUE
    [flights_included] => NOVALUE
)

Array
(
    [pid] => 33492
    [property] => 210 Cooper Lodging - 2D
    [country] => USA
    [region] => Colorado
    [resort] => Aspen
    [short_description] => Condo 2D
Warm and spacious self-catering condo found in the heart of Aspen near the awesome Mountain Ajax.
    [luxury_short_description] => 
    [bedrooms] => 2
    [sleeps] => 4
    [bathrooms] => 1
    [luxury] => No
    [luxury_edit] => No
    [catered] => No
    [self_catering] => Yes
    [spa] => NOVALUE
    [flights_included] => NOVALUE
)

Array
(
    [pid] => 33507
    [property] => Aspen Townhouse East - Unit 7
    [country] => USA
    [region] => Colorado
    [resort] => Aspen
    [short_description] => Centrally located spacious and airy 2 bedroom condo just moments away from downtown Aspen and the iconic Silver Queen Gondola
    [luxury_short_description] => 
    [bedrooms] => 2
    [sleeps] => 4
    [bathrooms] => 1
    [luxury] => No
    [luxury_edit] => No
    [catered] => No
    [self_catering] => Yes
    [spa] => NOVALUE
    [flights_included] => NOVALUE
)

Array
(
    [pid] => 33511
    [property] => Chateau Blanc Condo - Unit 7
    [country] => USA
    [region] => Colorado
    [resort] => Aspen
    [short_description] => 2 bedroom Condo for 4 people built in a beatific alpine using traditional wood and stone to create an original, warm, European atmosphere.
    [luxury_short_description] => 
    [bedrooms] => 2
    [sleeps] => 4
    [bathrooms] => 2
    [luxury] => No
    [luxury_edit] => No
    [catered] => No
    [self_catering] => Yes
    [spa] => NOVALUE
    [flights_included] => NOVALUE
)

Array
(
    [pid] => 33516
    [property] => Chateau Chaumont - Unit 9
    [country] => USA
    [region] => Colorado
    [resort] => Aspen
    [short_description] => One of four 2 bedroom deluxe condos situated in downtown Aspen perfect for groups and families.  This unit sleeps up to 4 people.
    [luxury_short_description] => 
    [bedrooms] => 2
    [sleeps] => 4
    [bathrooms] => 2
    [luxury] => No
    [luxury_edit] => No
    [catered] => No
    [self_catering] => Yes
    [spa] => Yes
    [flights_included] => NOVALUE
)

Array
(
    [pid] => 33519
    [property] => Chateau Dumont - Unit 2
    [country] => USA
    [region] => Colorado
    [resort] => Aspen
    [short_description] => 2 bedroom condo for 4 people set in the heart of downtown Aspen, giving guests easy access to all the wonders the resort has to offer.
    [luxury_short_description] => 
    [bedrooms] => 2
    [sleeps] => 4
    [bathrooms] => 2
    [luxury] => No
    [luxury_edit] => No
    [catered] => No
    [self_catering] => Yes
    [spa] => Yes
    [flights_included] => NOVALUE
)

Array
(
    [pid] => 33522
    [property] => Chateau Dumont - Unit 9
    [country] => USA
    [region] => Colorado
    [resort] => Aspen
    [short_description] => Deluxe 2 bedroom condo for 4 people situated in the heart of downtown Aspen, giving guests easy access to all the wonders the resort has to offer.
    [luxury_short_description] => 
    [bedrooms] => 2
    [sleeps] => 4
    [bathrooms] => 2
    [luxury] => No
    [luxury_edit] => No
    [catered] => No
    [self_catering] => Yes
    [spa] => Yes
    [flights_included] => NOVALUE
)

Array
(
    [pid] => 33528
    [property] => The Gant Aspen Condominiums - Two Bedroom
    [country] => USA
    [region] => Colorado
    [resort] => Aspen
    [short_description] => Three 2 bedroom condos, each offering a great Aspen experience.  They feature luxuries that one would expect from a superior Aspen Hotel.
    [luxury_short_description] => 
    [bedrooms] => 2
    [sleeps] => 4
    [bathrooms] => 2
    [luxury] => No
    [luxury_edit] => No
    [catered] => No
    [self_catering] => Yes
    [spa] => Yes
    [flights_included] => NOVALUE
)

Array
(
    [pid] => 33493
    [property] => 700 Monarch Condominium - Deluxe
    [country] => USA
    [region] => Colorado
    [resort] => Aspen
    [short_description] => Light and airy Deluxe condo a mere moments walk from downtown Aspen and the famous 1A lift.
    [luxury_short_description] => 
    [bedrooms] => 3
    [sleeps] => 6
    [bathrooms] => 2
    [luxury] => No
    [luxury_edit] => No
    [catered] => No
    [self_catering] => Yes
    [spa] => NOVALUE
    [flights_included] => NOVALUE
)