ChaletFinder's new Partnership with SkyCop!
Turn your delayed, cancelled or overbooked flight into compensation of up to €600 and receive an exclusive 15% off SkyCop Care Multi-Trip with ChaletFinder.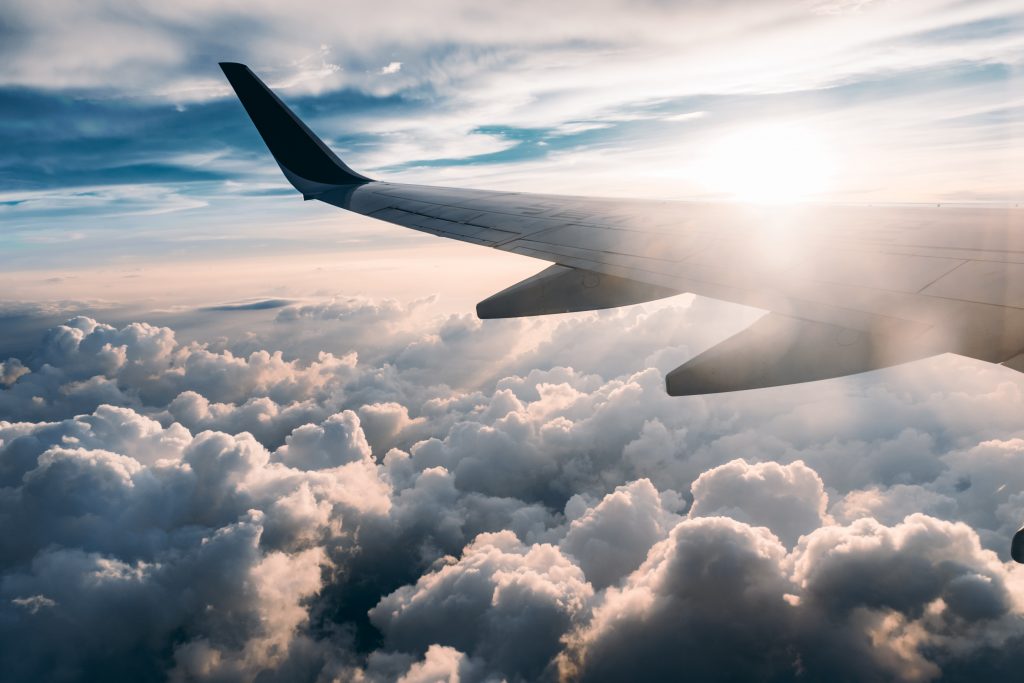 ChaletFinder is happy to announce a new partnership with SkyCop – helping you to turn your delayed, cancelled or overbooked flight into compensation of up to €600!
Their team of highly trained professionals with over 10 years of experience in aviation, legal and finance business are here to help you receive your compensation in the fastest and easiest way possible.
Check out their latest tips on disrupted flight compensation during the pandemic, and what you should know if you have bought a ticket for a European flight.
Although travel during a pandemic seems more complicated than ever before, the need for international air travel persists. However, the whole flying experience is a bit different these days – so is the unpleasant part of air travel which almost every traveller occasionally faces flight disruptions.
Due to all the difficulties both travellers and the travel industry is facing during this period, we are not only much more likely to experience a disrupted flight. We are also a lot more confused about what we should do when our flight is cancelled. Not to mention all the other kinds of flight disruptions – denied boarding, flight overbooking, tarmac delays or late arrival to your final destination and so on.
For those who are already aware of their rights in the event of disrupted flight, tracking the changes in airlines' policies during the pandemic could give a lot of confusion. However, the fundamental governmental regulations haven't changed yet, so here's what you should know about your rights as an international air traveller – especially if you have travelled to, from or within Europe.
You can still get compensation for flights from 3 years ago
It is good to know that fundamental things have not changed yet – up to €600 for a delayed (late to arrive by more than 3 hours) or cancelled (less than 14 days before the scheduled depart) flight can still be claimed from the airline if a passenger experienced a disruption in the past three years. So, it is a good time to recall all the possible flight disruptions which had happened before the pandemic.
Regulation (EC) No 261/2004 still applies to you if a flight in question has departed from any airport within the European Union or such flight was operated by the airline registered in the European Union. For example, if you had a flight with Delta from Amsterdam to Atlanta and you were late to arrive at your destination by more than 3 hours, you might be entitled to compensation. But to fall under (EC) No. 261/2004, the flight from Atlanta to Amsterdam should be operated by a carrier that is registered in European Union, for example, Norwegian, Lufthansa, KLM, AirFrance or Austrian Airlines or any other. You can still fill in a claim for such flight if it happened no earlier than 3 years ago.
How to claim a disrupted flight compensation?
An air passenger can claim compensation individually. However, doing that via flight compensation company, for example, one of the leading market players Skycop, makes it easy to benefit from the rich experience in handling such matters. First, you can check if a given flight is at least somewhat claimable on the Skycop website. If it is, you can easily file a claim. Once the disrupted flight passenger entrusts a claim to Skycop, his active involvement in the process
ends. All of the updates on the whole process will be timely received via email. If the company fails to win the claim, you don't have to pay anything you're risking nothing.
There are extraordinary circumstances involved
Nevertheless, flights cancelled due to the pandemic are not eligible for compensation under (EC) No. 261/2004. That's right: Regulation (EC) No. 261/2004 of the European Parliament and of the Council of 11 February 2004 which has established common rules on compensation and assistance to passengers in the event of flight disruption considers that airline does not have to pay the compensation for passengers of the flight which was cancelled due to situation which the air carrier had no power of changing.
That applies not only to severe weather conditions but also to travel restrictions and lockdowns implemented by different governments worldwide to hold in the spread of coronavirus. Skycop Care passenger rights assistance Summary: ​Compensation for flight delays, cancellations, and overbookings.
About Skycop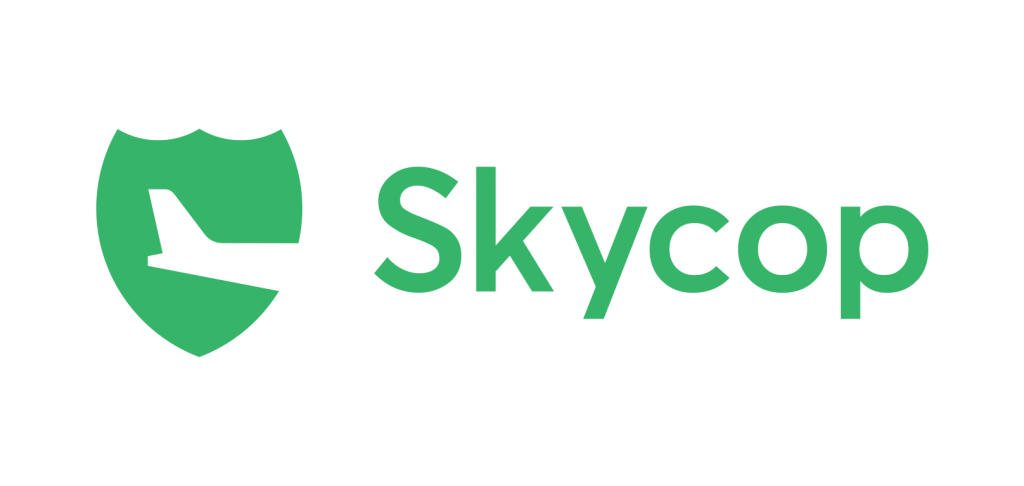 Skycop is a claims management company that enforces passenger rights against airlines in cases of flight disruptions. Compensation and reimbursement assistance services
When available, Skycop Care will help you collect the following from the airline(s):
● Flight compensation service: up to 600 € for flight delays, cancellations, and overbookings.
● Cost reimbursement service: up to 1,000 € for extra costs caused by delays, cancellations or overbooking. Amounts will vary according to the terms and conditions of the respective carrier(s).
Find out more: SkyCop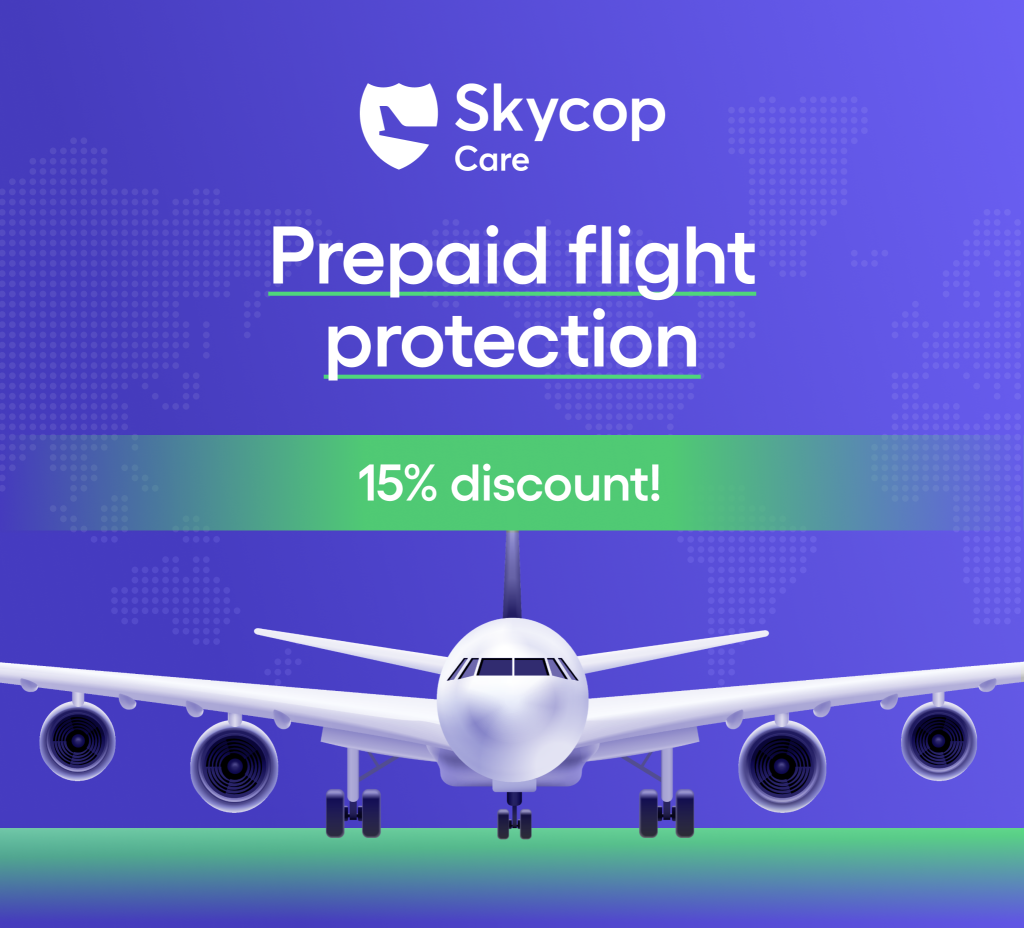 Click here to receive an exclusive 15% off Skycop Care multi-trip with ChaletFinder.