Summer In the Alps: Which Resort to Visit for Mountain Sport
Blog – Summer In the Alps: Which Resort to Visit for Mountain Sport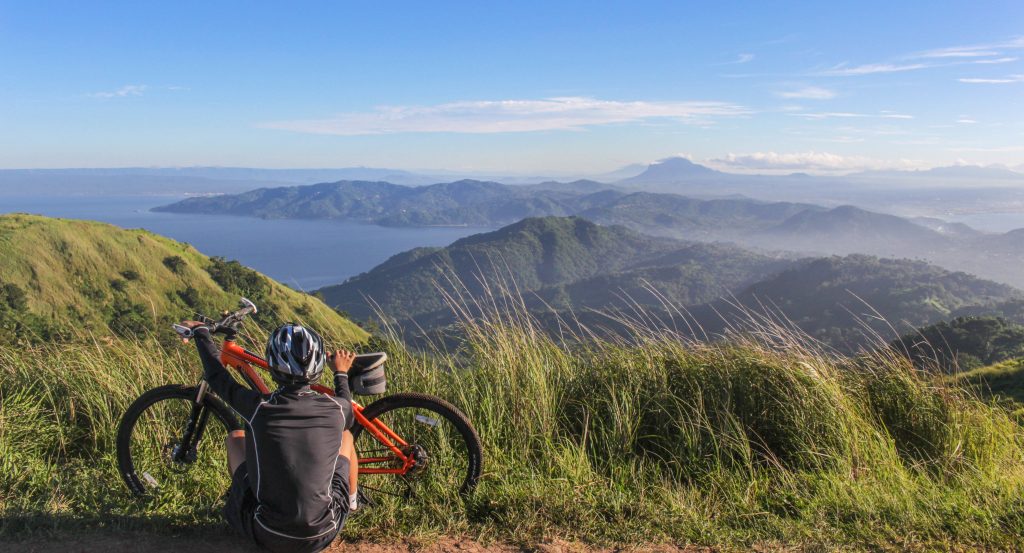 Whether you're a family with young children or even teenagers looking for a family holiday in the alps, an alfresco couple looking for an outdoors activity holiday, or maybe you're just a group of friends looking for an adventure holiday, whatever it may be, this guide will help you find your perfect summer mountain holiday destination.
Mountain biking in Les Gets, France
Les Gets is undoubtedly the most popular destination for mountain biking across Europe. The French village has been a pioneering destination in cycling since 1992. Home to some of the most outstanding terrains, Les Gets is located in the centre of Portes du Soleil, giving you access to over 600km of trails. Making this the place to be for mountain biking this summer.
Les Gets bike park is an impressive mountain bike park and is world renowned for its appeal to all biking activities such as: downhill mountain biking (DHI), Cross-country (XCO) freestyle, freeride and electric mountain biking.
To find out more information on the opening dates for the Les Gets bike park click here.
Mountain hiking in Zermatt, Switzerland
Hiking in the Alps is one of the most popular activities to do on a summer holiday in the mountains. The resort of Zermatt is one of the best-known mountain resorts in Switzerland and is very popular for its hiking in the summer months. With over 70km of networked trails, there are plenty of panoramic mountain views to experience. Be sure to check out the longest pedestrian suspension bridge in the Alps if you visit Zermatt. The bridge sits above Randa and is almost 500 metres long. Known as The Charles Kuonen Suspension Bridge, Walkers and hikers can cross over the valley of the Zermatt to Grächen.
With over 70 different hiking trails in Zermatt it may be hard to decide which trail to take on with most trails taking around 3-6 hours. We recommend you check out the Five Lakes Trail if you're a fan of beautiful lakes.
Input your preferences here to find the best suitable hiking trail for you in Zermatt.
White water rafting in Chamonix, France
In the mountains, there is water everywhere- water rushes down the mountainsides into the valley enabling you to enjoy plenty of white-water sports. There are three rivers in Chamonix, The Arve River is the easiest route that takes you through the centre of Chamonix. Or if you're an adrenaline junky then you might want to check out Dora Batea, the most powerful river in the Alps in May and June. Not for the faint hearted!
For more information and opening dates click here.
Horseback riding, Breckenridge, Colorado
Travel back in time and experience horseback riding in the rocky mountains. Horseback riding will allow you to be at one with nature whilst discovering the stunning landscapes around you. It is a very rewarding and beautiful experience; it truly allows you to disconnect from the world. Horseback riding is the perfect activity for most people, you don't necessarily have to be able to ride a horse since there are different ranges of excursions and lessons.
Spring and summer time is the most ideal time to go horseback riding. There is an in-town summer trail that takes around 1.5 hours where you can explore the picturesque scenery between peaks 9 and 10 on the ten-mile range above the Breckenridge ski resort.
To see the full range of trails in Breckenridge head to the resorts official page here.
Canoeing and Kayaking, Alpe d'Huez, France
Ecrins National Park has several rivers you can descend on by canoe or kayak, including the Rive, the Eau d'Olle, the Vénéon, or the Romanche. Both activities are perfect for groups since each raft holds between 4-5 people. Water sports like canoeing and kayaking are very thrilling and extremely refreshing activities to do on a hot summer's day. Nothing beats the cold splashes of water against your body as you make your way along the rivers and rapids.
Click here to head to Alpe d'Huez official tourism site to find out more about their summer activities.