Tips For Sending Kids to Ski School
Blog – Tips For Sending Kids to Ski School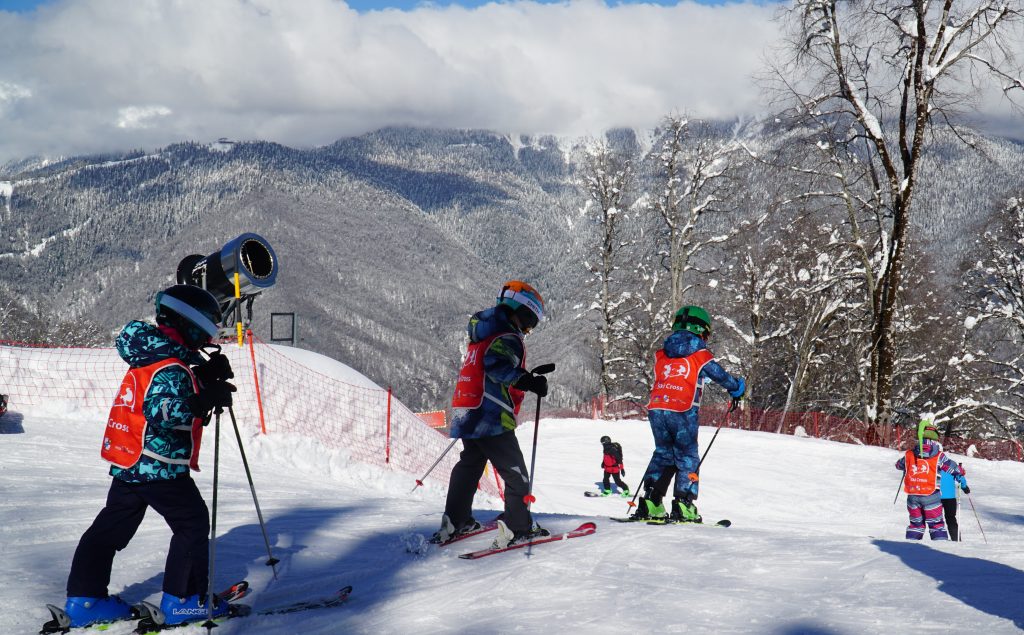 Prepare
Firstly, it's important that your child is aware of where they're going and what they're doing. It's also equally important that they know they'll have fun and make new friends whilst doing it. Let them know once they have learnt how to ski, they can ski with you and everyone else!
Be prepared and find out where the ski school meeting point is, and where the ski school is in relation to where you're staying. By doing so, you will be able to find out how long it will take to travel there, giving yourself plenty of time to set off so you arrive on time.
It may be a good idea to hire any ski equipment you need the day before your child starts ski school. It's better to do this in advance for two reasons, less stress for you on the morning, and secondly, it can be hard to secure everything you need especially around peak times. For example, it can be difficult to hire equipment during school holidays. We advise that you hire most things rather than buying everything since kids grow up so fast and their ski gear won't be suitable for long enough to make it worth it.
Pack Essentials
It's always best to pack a small snack and a bottle of water to keep your little one going throughout the day. Enquire about school lunches beforehand too depending on how long the session is. Ski schools usually provide lunches for around 10- 15 euros per day.
Be sure to put your contact details on a small piece of paper in the pocket of your child's ski jacket just in case the ski instructor needs to get in contact with you. The ski school will already have your contact details on record, but this will make it easier and quicker to make contact if needed. It will also give you some piece of mind.
As well as dressing your child in warm clothing, avoiding cotton whilst layering since it doesn't wick moisture away from you, it's always best to pack a spare pair of shoes, underwear, socks, and sun cream. The best way to layer is by starting with a light top, then adding a mid-weight top and a sweater, and then a ski jacket to finish with. Make sure your child has good quality ski socks and long underwear pants underneath their track pants and snow pants. By adding each layer in this order your kid will be able to strip off a layer at a time as the day goes on whilst still being dressed appropriately for the slopes.
Arrive Early
Maximise the use of the lesson time by arriving at least 15 minutes earlier so that your child is geared up and ready to start on time and just in case there are any documents you need to sign beforehand.
Trust the Ski Instructor
Trust the ski instructors as they're paid professionals and are very knowledgeable in what they do. They're also great with interacting with children too! It's always good to know that ski instructors are trained on what to do if something was to go wrong so your kids are in good hands.
Enjoy Yourself!
Keep busy whilst your little one is at ski school, allow the instructor to do what they are paid to do and enjoy what time you have to do what you want. Why not explore the local village or town to see what it has to offer.