Travel in Europe After Brexit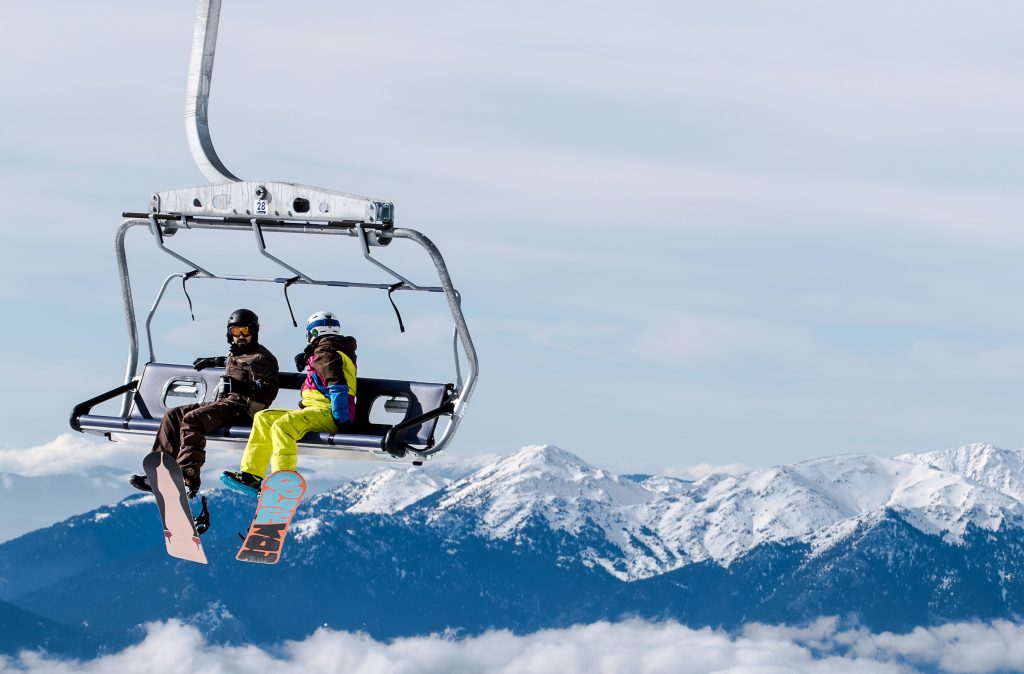 New Year, New Rules
Since the start of January, the rules on travelling between the UK and countries within the European Union have changed. But what do these changes mean for travellers? Currently the UK is in a lockdown with all non-essential travel prohibited, so although many of us are itching to get back to the slopes, we are all just having to bide our time until it is safe to do so.
Here at ChaletFinder, we've answered some of your questions about your next ski holiday to Europe within the post-Brexit era.
Is my passport still valid?
You need to have at least 6 months left on an adult or child passport to travel to most countries in Europe (not including Ireland).
If you renewed your current passport before the previous one expired, extra months may have been added to its expiry date. Any extra months on your passport over 10 years may not count towards the 6 months needed.
(Source: https://www.gov.uk/guidance/passport-rules-for-travel-to-europe)
Do I need a visa?
If you're a tourist, you do not need a visa for short trips to countries in the EU and to Iceland, Liechtenstein, Norway or Switzerland. You can stay for up to 90 days in any 180-day period.
If you visit more than one of these countries within a 180-day period, check that you do not spend more than 90 days in total across all the countries you visit. That's because most of these countries apply the 90-day limit as a group.
There are different rules for Bulgaria, Croatia, Cyprus and Romania. They each have their own separate 90-day limits. The time you spend in other countries does not affect how long you can spend in each of these countries without a visa.
Border Control
At border control, you may need to:
show a return or onward ticket
show you have enough money for your stay
use separate lanes from EU, EEA and Swiss citizens when queueing
(Source: https://www.gov.uk/visit-europe-1-january-2021)
You may also find that frontier formalities take longer now that Britain has left the European Union, 'UK nationals will not be entitled to use the separate lanes provided for EU/EEA/CH citizens to carry out checks at border crossings and will be subject to thorough checks of all entry conditions for third-country nationals.'
Driving in the EU
If you're taking your own vehicle, you will need a green card and a GB sticker.
You might also need an international driving permit (IDP) to drive in some EU countries and Norway if you have:
a paper driving licence
a licence issued in Gibraltar, Guernsey, Jersey or the Isle of Man
Check with the embassy of the country you will be driving in.
(Source: https://www.gov.uk/visit-europe-1-january-2021)
What are the changes to data roaming?
The EU ban on roaming charges for mobile phones ended on 1 January but, as part of the deal, 'fair and transparent rates for international mobile roaming' will apply, meaning that you're protected from getting mobile data charges above £45 without you knowing. Once you reach £45, you need to opt in to spend more so that you can continue using the internet while you're abroad. Your phone operator will tell how you can do this.
Will healthcare in Europe still be covered?
Before you travel, make sure you have a valid European Health Insurance Card (EHIC) or UK Global Health Insurance Card (GHIC), or travel insurance with health cover.
You may not have access to free emergency medical treatment and could be charged for your healthcare if you do not have an EHIC or GHIC when visiting an EU country, or travel insurance when visiting Switzerland, Norway, Iceland or Liechtenstein.
If you have an EHIC it will still be valid while it remains in date.
Is it going to be tougher for me to take my pet abroad?
Pet passports are no longer valid, but pets will be allowed to travel from the UK to EU countries, as long as they have an animal health certificate (AHC), having been vaccinated against rabies and microchipped.
Many of these arrangements may change, please check https://www.gov.uk/visit-europe-1-january-2021 for the latest updates on travel to Europe.