Blog / Accommodation / Where to go skiing this winter – The latest rules and restrictions in ski resorts
Where to go skiing this winter – The latest rules and restrictions in ski resorts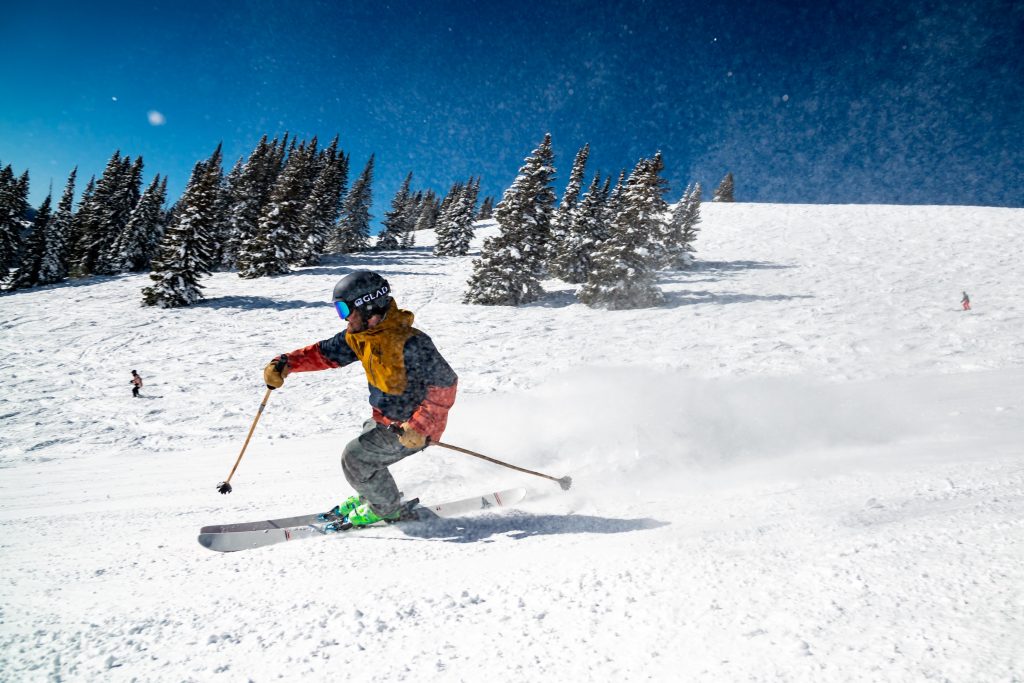 Planning a ski holiday may seem daunting, so here at ChaletFinder, we've rounded up the latest rules and restrictions from local authorities and national governments outlining the new restrictions and procedures in a number of ski resorts worldwide.
Here's what we know so far…
*Information correct as of 9th December 2020, please check official government websites for any updates.
Andorra
On Friday 4th December, Andorra decided to also close its ski resorts and ski lifts over Christmas, and only reopen in 2021.
Travel Information
The FCDO advises against all but essential travel to the whole of Andorra based on the current assessment of COVID-19 risks. If you are returning to the UK from Andorra, you will need to self-isolate on your return (unless you are exempt). Check the latest guidance for England, Northern Ireland, Scotland and Wales.
Austria
Ski resorts in Austria will be allowed to reopen on Christmas Eve as lockdown restrictions in the country are eased, but only to local residents. For foreign visitors, they will face tough entry restrictions. Until 10th January 2021 anybody arriving in Austria from a country with a 14-day case rate of more than 100 cases of coronavirus per 100,000 people will have to spend 10 days in quarantine, which can be shortened if they test negative after five days in isolation. This will be introduced on December 19 and last until January 10.
Accommodation providers, bars, restaurants, cafes and clubs will also remain closed until 7th January; however, they may be allowed to reopen if infection rates allow.
Travel Information
The Austrian government have announced that, from 19 December 2020 until at least 10 January 2021, if you are travelling from a risk area, you will have to quarantine for 10 days upon arrival in Austria. Precise details have not yet been published. The whole of the UK is currently considered a risk area. You have the option of taking a self-funded COVID-19 test after 5 days of entry. If your result is negative, you no longer need to stay in quarantine.
If you are arriving in Austria before 19 December 2020, you can enter Austria without the need for a COVID-19 test or quarantine, provided you have not been in the following regions 10 days prior to travelling to Austria:
East Midlands
Yorkshire and the Humber
If you arrive from these regions or have been to these regions in the last 10 days, you must present on arrival a medical certificate not more than 72 hours old, confirming a negative test for COVID-19. 
For more information please visit: https://www.gov.uk/foreign-travel-advice/austria/entry-requirements
Bulgaria
Throughout December all of Bulgaria's major resorts – Bansko, Pamporovo and Borovets will remain open.
Travel Information
Commercial flights are operating at a reduced level. Many land borders crossings in the region are restricted or closed for passenger traffic.
Arrivals to Bulgaria from the UK are not required to self-isolate on arrival. You may be subject to quarantine measures if arriving from or via another country.
See Entry requirements for more information before you plan to travel.
France
France is shutting its ski lifts to the general public over Christmas to help stop the spread of Covid-19. However, a new decree published in the Journal Officiel on Saturday 5th December authorises a certain number of exceptions for use of the mechanic lifts in ski stations.
These include:
Professionals doing necessary work
Minors training or learning as part of a sports association that is associated with la Fédération Française de Ski
Professional and high-level athletes taking part in necessary training to maintain professional skills
Travel Information
Arrivals by sea and air routes will need to complete a 'sworn statement' (déclaration sur l'honneur) form self-certifying they are not suffering from symptoms associated with coronavirus and have not been in contact with confirmed cases in the preceding fortnight.
Although there is no restriction on travel from the UK and most European countries, travel from most non-European countries is subject to entry restrictions.
See Entry requirements for more information before you plan to travel.
Shops and Venues
Shops and services, including public libraries, are now open.
Bars, restaurants, cinemas, theatres, museums and gyms remain closed.
Italy
Ski resorts in Italy will remain closed until January 7th, though the slopes can be used by professional and non-professional athletes.
Travel Information
When you arrive in Italy from the UK, you must show evidence that you tested negative for COVID within the 72 hours before your travel (or within the 48 hours before travel from 10 December). Do not use the NHS testing service for a test to travel to Italy. You should arrange to take a private test.
Alternatively, until 10 December, you can get a free test on arrival at some airports, or at a testing facility in Italy shortly after you arrive. If you test positive in Italy, you will be required to quarantine. Your quarantine may last from 10 days to 3 weeks, so you should be prepared in case you test positive.
If you have stayed in or transited through a small number of listed countries in the 14 days before you enter Italy, you'll also need to self-isolate for 14 days on entering Italy. If you cannot do that for any reason, you may be refused entry to Italy.
You should download and complete a self-declaration from the Ministry of Interior before you travel to Italy and inform local authorities of your presence.
See Entry requirements for more information before you plan to travel.
Norway
Resorts in Norway are beginning to open and there are currently no specific rules against ski resorts opening their lifts and slopes.
Travel Information
Entry to Norway depends on your country of residence. Travellers normally resident in the UK may enter Norway but from midnight on 21 August are required to self-quarantine for 10 days.
See Entry requirements for more information before you plan to travel.
Poland
Poland has said its ski slopes will reopen this season – but only for local residents and during the school holidays, with resort hotels and restaurants remaining closed.
Travel Information
Daily flights are running between Poland and the UK.
You are not required to self-isolate on arrival in Poland if you are a UK, European Union or EFTA national unless you have coronavirus symptoms or you have come into contact with someone who has.
See Entry requirements for more information before you plan to travel.
Switzerland
Resorts in Switzerland are open, with more ski areas opening each day, however strict rules and restrictions have been imposed, which include the mandatory wearing of face masks whilst on and queuing for lifts, on public transport and where social distancing is not feasible. 
Travel Information
Travellers from the UK who do not have UK/EU/EFTA nationality are not permitted to enter Switzerland. However, there are limited exceptions.
Travellers who have visited the UK in the past 10 days are no longer required to quarantine on entry to Switzerland
See Entry requirements for more information before you plan to travel.
USA & Canada
Elsewhere around the world both Canada and the USA have closed their borders to international travellers.
USA Travel Information
British nationals cannot enter the USA and its territories if they have been in the UK, Ireland, Schengen zone, Iran, Brazil or China within the previous 14 days
If you are eligible to enter the USA you must be prepared to self-isolate for up to 14 days after arrival
See Entry requirements for more information before you plan to travel.
Canada Travel Information
Entry to Canada is limited, except for temporary foreign workers, most international students, Canadian citizens and permanent residents or their immediate and extended families, provided they remain in Canada for 15 days or more.
If you're eligible to enter Canada, you will need to self-isolate for 14 days after arrival
See Entry requirements for more information before you plan to travel.
Planning a winter getaway? ChaletFinder has over 1,400 chalets, hotels and apartments to choose from worldwide. Find the one that's right for you.   
Browse all accommodation and destinations, or check out our latest deals.