Blog / Uncategorized / 9 Reasons Why Self-Catered Chalets Might Be The Way of the Future…
9 Reasons Why Self-Catered Chalets Might Be The Way of the Future…
Guest blog by Self Catered – Saint Martin
With the current pandemic wreaking havoc across the globe, you might be feeling some financial strain or be more worried about money matters than previously. Yet the idea of missing out on your next ski holiday is just not feasible. In fact, having something to look forward to right now would be a godsend. Memories of skiing down freshly groomed slopes, catching the last few rays on the final run of the day before some fun après, or a mouth-watering fondue in front of a crackling fire, all feel far too distant… but must be relived again very soon.
However, if it feels like you might be more of a shoe-string skier next year, going self-catered may well be the best decision you could make.
Read on to find out why…
1. More flexibility
If you enjoy having freedom on your holiday, going self-catered is definitely the way to go. You can make decisions based on your own plans… you'll be able to ski, relax, explore for longer without being restricted to a fixed timetable or having to get back in time for the chalet hosts to serve you. Your week's holiday will be entirely there for you to enjoy or plan however you would like. And if you like the idea of exploring where you are staying, you'll have more opportunities to do so. Authentic villages such as St Martin de Belleville in the heart of the 3 Valleys have much more to offer than just world-class skiing. To give you an idea of what to expect, you can find out more about St Martin's village spirit on the official website: https://st-martin-belleville.com/en/the-real-spirit-of-village-life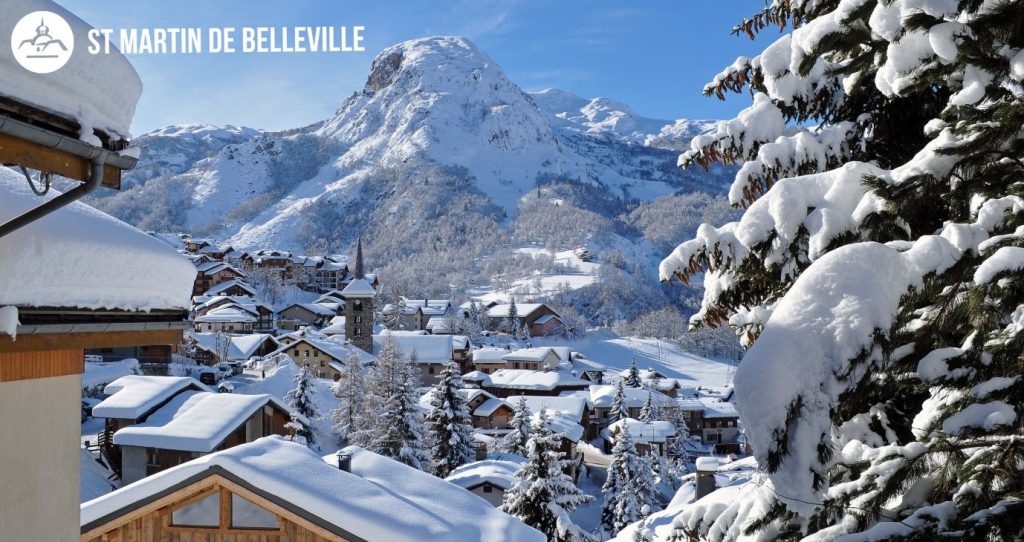 2.    Discover local restaurants
If you are a foodie or would like to soak up the local atmosphere by treating yourself to a restaurant or two, then a meal out to sample the local cuisine is always a great shout. Enjoy a speciality dish or a nice chat with a local waiter and feel like you have become acquainted with some of the local culture. Food is always a great place to start when getting to know an area.
Most ski areas have a wide choice of restaurants so you can always find a restaurant to suit your budget, or pallet. Some ski resorts are known to be more 'foodie' than others. For example, the quaint ski village of St Martin de Belleville has a fantastic food scene. Check out the following video to get your tastebuds watering.
Saint Martin de Belleville | Gastronomic Ski Resort Video
This traditional village has a lot to offer, including the Michelin star restaurant 'La Bouitte' which was awarded its 3rd Michelin star in 2015. So why not splash out on a special meal for one night or two, rather than indulging in a full 3-course dinner in your chalet every single night of the week.
3. Get more for your money
If you're organised and enjoy planning ahead, you will certainly end up paying less. To maximise the money-saving it's always worth doing your food shop at the bottom of the valley, or you can do an online shop (from the comfort of your home) that will then be delivered directly to your chalet. This would involve planning your meals ahead of time, which in turn means less stress when in-resort. Whilst having a full catering service can of course be a fantastic hassle-free addition to your holiday, you are of course likely to eat much more food – just because you've paid for it. Self-catered holidays let you stick to a stricter budget because you only pay for the food you'd like to eat, which brings us to point number 4.
4. Better for the waistline
With people being much more health conscious these days, having a chalet-cooked breakfast, afternoon tea and 3 course dinner every day could well be overdoing it… especially during a time when we will be keeping a closer eye on our health as well as our bank balances. Catered chalet food also tends to be very rich, and with alcohol often being included in the package price. So, if you're trying to look after yourself and don't want a holiday to set you back on your health-kick, keep control of what you're eating by going self-catered.
5. More choice
Going self-catered will open up many more accommodation options for you. And with the standard of SC chalets improving all the time you'll be able to find the perfect chalet for you and your group. Narrow your search down in terms of your ideal location, size, and preferred facilities and you'll find your dream chalet. With more choice out there now than ever before, there really is something to suit all budgets.

6. Get everyone mucking in
For those worried about cooking logistics , why not take it in turns to cook? One person or couple can be in charge of cooking each night. Not only does this take the stress and responsibility out of organising every single meal, but it's also fun and sociable: Come Dine me with me hits the Alps! SC chalet kitchens tend to come fully equipped nowadays, so no need to worry about whether or not you will find that tin opener or baking tray! Plus, the delicious meals you can make with the local produce is phenomenal!
Then let's be honest, we know that nobody likes to do the dishes… But when there is a large group of you, you can make it fun! So work together, make a 'washing-up chain' and get everyone involved.
Or why not make a game out of it? Use one of the chalet's board games to decide who is responsible for the dishes the next evening!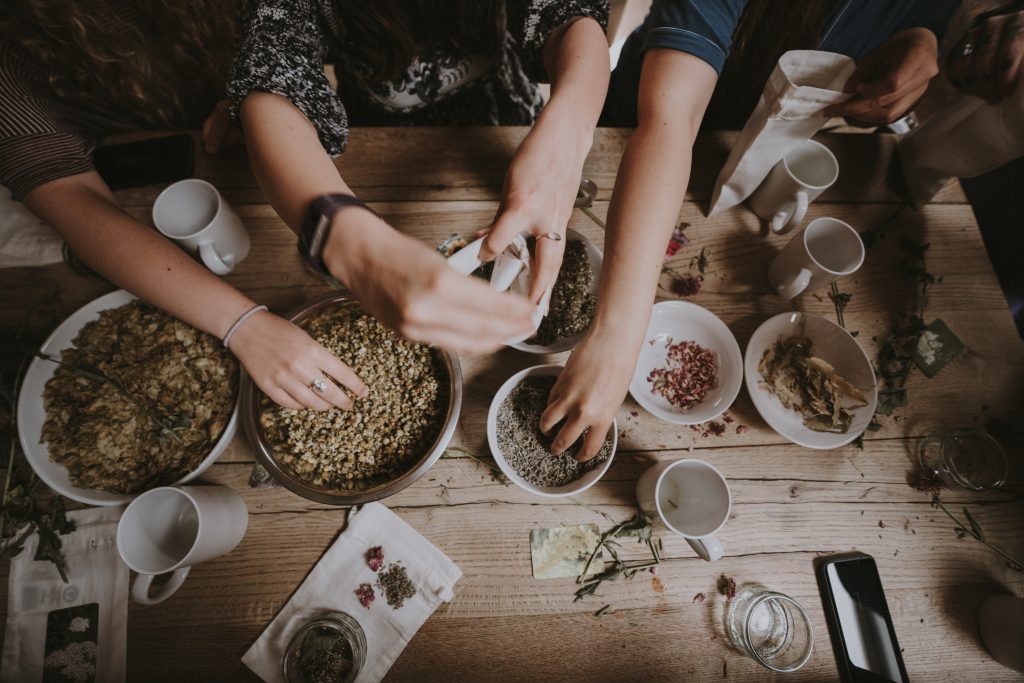 7. Book a private-chef
If you really can't bear the thought of cooking your own meals whilst on holiday, no problem…. just get your very own chef in to cook for you all. You'll be able to discuss and pre-order exactly what you'd like according to the group's tastes and requirements (rather than get a fixed chalet menu).
For example, if you'd like to eat out in a restaurant once or twice during the week, and then be cooked for in the comfort of your own chalet for the rest of your holiday, then this is the perfect solution for you. This gives you the complete flexibility to arrange the catering (and choose the right chef) to suit your taste. So if the hassle-free side of catered chalets is what you really enjoy, you can still benefit from this by opting for a self-catered chalet with the added option of a private chef for the evenings of your choice.
8. Meal delivery
If you want to spend more time skiing or relaxing, and less time cooking, but don't like the idea (or cost) of having a private chef, meal delivery could be the solution for you. Order your yummy meals online and they do the rest. All you then need to do is heat up the food for a quick, easy and nutritious meal! The perfectly convenient way to fuel those ski legs… What a great compromise between a catered and self-catered option as you can still get the meal delivery without being restricted to it throughout the whole holiday.
9. Tailor-made service
If you would like the benefits of a self-catered holiday, but don't want to have to think about anything, then fear not, you can still have the best of both worlds. We know that helping with every part of your skiing holiday can be a big relief, as there are so many things to think about!
Besides the catering side of the holiday, there are airport transfers, ski hire and of course ski lessons to organise, and when children are involved, this can be a particularly daunting task!
But many companies such as 'Self Catered – Saint Martin' (as the name suggests, located in St Martin de Belleville) offer a brilliant concierge service and can assist you with organising every part of your holiday.
SC-St Martin will help you put together the perfect itinerary, which can be as energetic or as relaxed as you'd like. So if you like the idea of a tailor-made holiday that doesn't cost the earth, then look no further.

BIO: Self Catered – Saint Martin is a small independent chalet company offering a wide range of stunning self-catered chalets in the beautiful village of St Martin de Belleville, in the 3 Valleys.
They have been operating for over 8 years and have built up a strong connection with their guests, chalet owners and local businesses. As a small, young and dynamic team, they are there to listen and cater to your every need and can be as involved in your holiday as little or as much as you would like.
With years of experience behind them and glowing reviews in their trail, they have built up a solid reputation in the local area, with guests coming back year on year to have the same amazing experience. Get in touch with Nadine or Jess for more information.