---
Resort height:
1350m, 4429ft
---
Oz en Oisans is a small, pretty, traffic-free resort which is linked with Alpe d'Huez and is part of the Grand Domaine Ski Area. It is made up of 10 hamlets and the resort of Oz Station itself and has an excellent nursery area for beginners and children. The resort is part of a huge snow sure ski area and is ideal for families and those seeking a peaceful base.
For those wanting to take a break from the slopes there are plenty of other activities to try like dog sledding, showshoe hiking, ice climbing, swimming, ice skating and much more.
---
Grenoble Airport: 1 hour 30 mins
Lyon Airport: 2 hours
---
Prices from:
| | | | |
| --- | --- | --- | --- |
| | Adult | Senior | Child |
| 1 day | 37 Euros | 29 Euros | 28 Euros |
| 6 day | 175 Euros | 142 Euros | 135.50 Euros |
---
The village has a small selection of lovely traditional restaurants dotted around the central street. Most of these serve local Savoyard cuisine, however, you can also find a few good international options if you are looking for something different. There are a few good mountain restaurants on the slopes close to Oz if you wish to have a meal with a beautiful view.
---
Oz en Oisans is a family friendly resort so the nightlife itself is quieter than other neighbouring resorts. There are, however, a few bars and restaurants where you go to enjoy a few beers or an exotic cocktail or two, with entertainment provided by the bar crew. If you are looking for something a bit livelier in the evening, try nearby Alpe d'Huez.
---
Summertime in Oz en Oisans becomes a haven for outdoor enthusiasts with a whole range of activities on offer. Activities include: hiking, walking, kayaking, mountain biking, canyoning, parapenting, rafting, swimming, via ferrata, climbing, horse riding, golf, tennis and cycling. All though the summer season, Oz en Oisans plays host to a number of other events including the world-famous Tour de France and the local Fete de l'Air.
---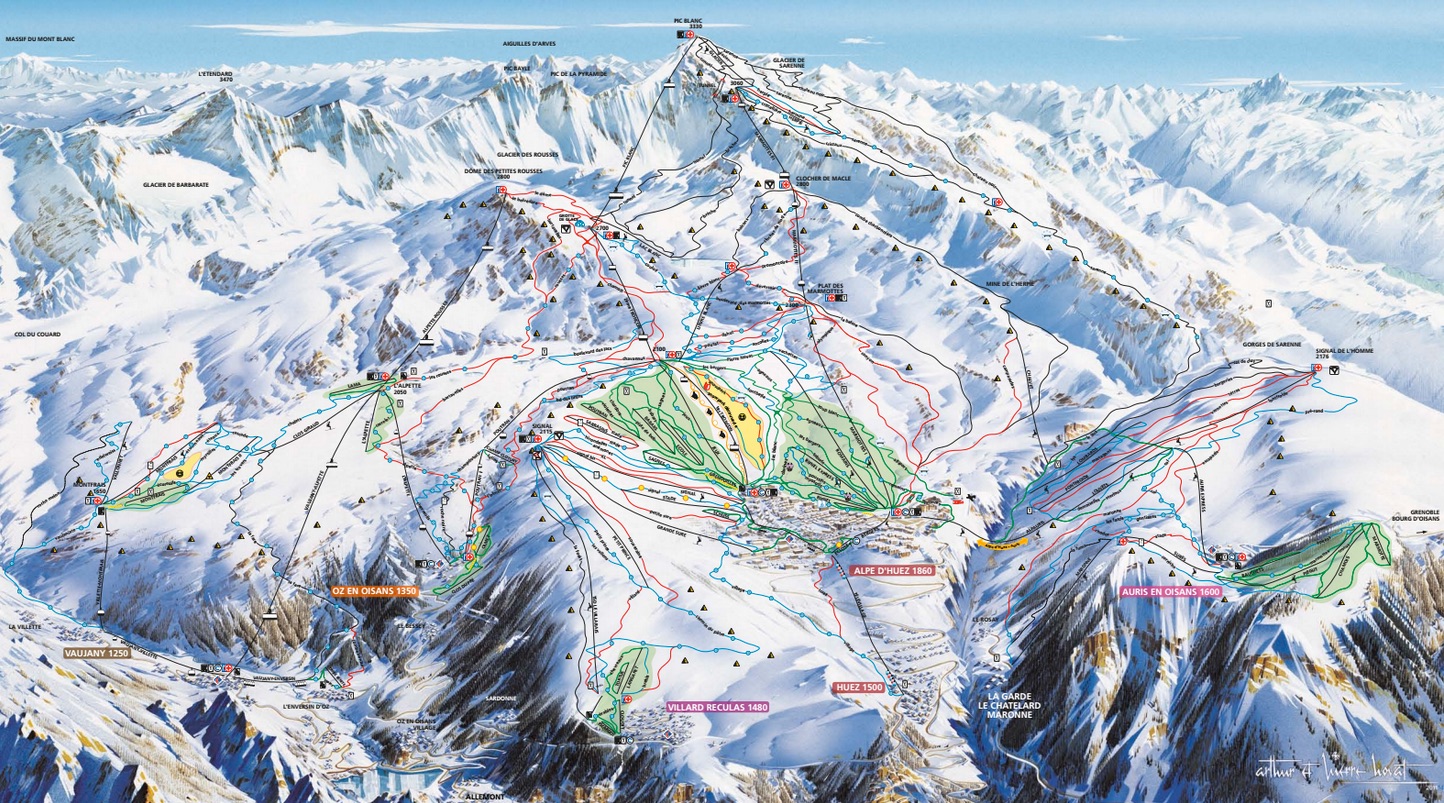 Array
(
    [pid] => 33267
    [po_id] => 3557
    [property] => Chalet Clementine
    [country] => France
    [region] => Grand Domaine
    [resort] => Oz en Oisans
    [short_description] => Chalet Clementine offers luxury skiing and stunning views of the Belledonne mountains in one of the best skiing and hiking areas of the Alps.
    [luxury_short_description] => 
    [bedrooms] => 4
    [sleeps] => 8
    [bathrooms] => 2
    [luxury] => No
    [luxury_edit] => No
    [catered] => No
    [self_catering] => Yes
    [spa] => NOVALUE
    [flights_included] => No-but can help arrange
)

Array
(
    [pid] => 33640
    [po_id] => 3612
    [property] => Chalet Galibier
    [country] => France
    [region] => Grand Domaine
    [resort] => Oz en Oisans
    [short_description] => Spacious Chalet located in the small village of Oz en oisans with access to Alpe d Huez and the Grand Domaine ski area. 
    [luxury_short_description] => 
    [bedrooms] => 5
    [sleeps] => 10
    [bathrooms] => 5
    [luxury] => No
    [luxury_edit] => No
    [catered] => No
    [self_catering] => Yes
    [spa] => NOVALUE
    [flights_included] => No-but can help arrange
)

Array
(
    [pid] => 32766
    [po_id] => 2631
    [property] => Chalet Brocard
    [country] => France
    [region] => Grand Domaine
    [resort] => Oz en Oisans
    [short_description] => Chalet Brocard is a 12 persons chalet with sauna and hammam
    [luxury_short_description] => 
    [bedrooms] => 5
    [sleeps] => 12
    [bathrooms] => 5
    [luxury] => No
    [luxury_edit] => No
    [catered] => Yes
    [self_catering] => Yes
    [spa] => NOVALUE
    [flights_included] => No
)

Array
(
    [pid] => 30069
    [po_id] => 2631
    [property] => Chalet Gelinotte
    [country] => France
    [region] => Grand Domaine
    [resort] => Oz en Oisans
    [short_description] => Our catered chalet Gelinotte is perfect for groups till 20 persons with 9 bedrooms and bathroom en suite, a sauna, jacuzzi and fire place.
    [luxury_short_description] => 
    [bedrooms] => 9
    [sleeps] => 20
    [bathrooms] => 9
    [luxury] => No
    [luxury_edit] => No
    [catered] => Yes
    [self_catering] => No
    [spa] => Yes
    [flights_included] => No
)