---
Resort height:
2466m, 8091ft
---
Situated midway between Mont Blanc and Lake Geneva, Morzine is nestled in the palm of the mountains, amidst great forests and summits. Here it's all about living the good life, right in the middle of this charmingly authentic Savoyard village (wood facades, balconies openwork, and slate roofs) that has lost none of his character since its development as a leading European ski resort. Perfectly located in the heart of the Portes du Soleil, the ski area boasting over 650km of marked ski runs, Morzine, the winter playground is surrounded by vast areas of untouched wilderness. Morzine is one of the main centres of the Portes du Soleil ski area. From the Morzine/Les Gets ski area take the Super Morzine gondola to meet up with the fantastic skiing in Avoriaz.
---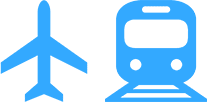 Geneva- 1 hour 25minutes apprx.
Champery- 1 hour 45minutes apprx.
Lyon- 2 hours 20mintues apprx.
Grenoble- 2 hours 30minutes apprx
---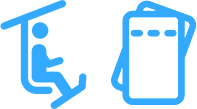 An immense choice is offered to you. Depending on your desires, your level, how fit you are feeling and the time you have available, choose the formula which suits you best : "made to measure" for a day, a weekend, or a successful holiday. Your Portes du Soleil ski pass gives you access to a ski area with XXL dimensions and a scenery that is as varied as the number of resorts. Whether an experienced skier or a beginner, you will find slopes adapted to your level and your wishes, with breath taking panoramas and ideal snow conditions. A unique ski experience!
---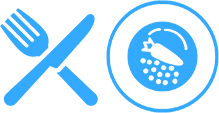 There are a wide range of restaurants in Morzine to suit all tastes, and budgets. Whether it's lunch on the mountain or dinner in town, there is plenty of delicious authentic Alpine food and drink options on offer.
---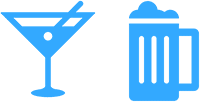 There's no shortage of places in Morzine to go for a drink or two! From amazing après ski spots to late night venues, there's something for everyone in this vibrant alpine town both in and out of season.
---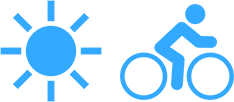 Morzine is well-known as the central access point for the vast Portes du Soleil ski area, but outside of the ski season the town regains its summer charm, tourist numbers decrease and the surrounding countryside opens up as a massive alpine adventure playground.
The slopes become green pastures where cows, sheep and goats graze, bright flowers hang from balconies, restaurant terraces spill onto the pavement and a laid back vibe takes over the town.
It's eerily quiet in the daytime when visitors escape to the lakes, trails and rivers, until mid-afternoon when sun-tanned walkers, bikers and rafters filter in for nutrition and a well-earned kip. Apart from the odd whiff of a BBQ the air is fresh and the sky dotted with clusters of colourful parachutes from paragliders enjoying their own slice of this natural paradise.
---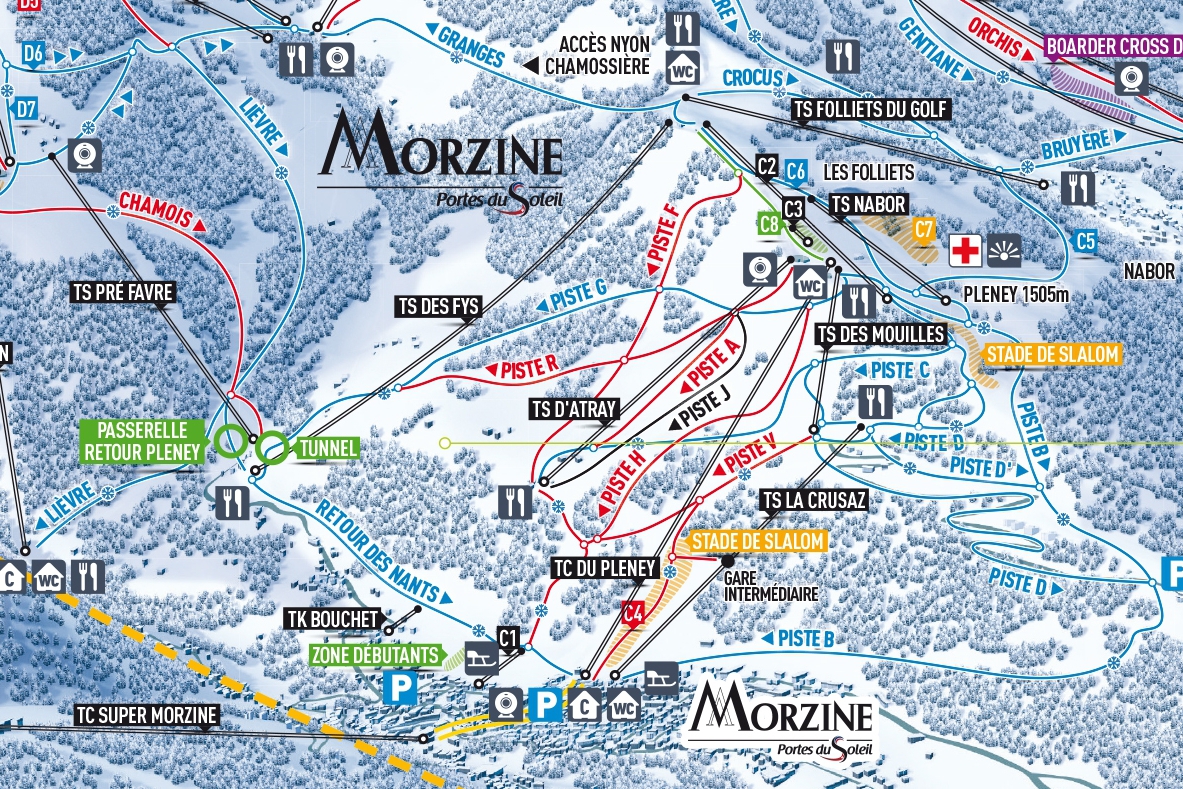 Array
(
    [pid] => 32559
    [po_id] => 3357
    [property] => Apartment Eloise
    [country] => France
    [region] => Portes Du Soleil
    [resort] => Morzine
    [short_description] => Luxury ski apartment with Hot Tub, Log fire, free wifi, Smart tv with free Netflix and fantastic views of the Pleney.  Easy access to slopes!
    [luxury_short_description] => 
    [bedrooms] => 3
    [sleeps] => 6
    [bathrooms] => 2
    [luxury] => No
    [luxury_edit] => No
    [catered] => Yes
    [self_catering] => Yes
    [spa] => Yes
    [flights_included] => No
)

Array
(
    [pid] => 34102
    [po_id] => 1761
    [property] => Apartment 8 Aiglon
    [country] => France
    [region] => Portes du Soleil 
    [resort] => Morzine
    [short_description] => A spacious, high quality and well located apartment in Morzine, just a stone's throw from the action!
    [luxury_short_description] => 
    [bedrooms] => 3
    [sleeps] => 6
    [bathrooms] => 2
    [luxury] => No
    [luxury_edit] => No
    [catered] => No
    [self_catering] => Yes
    [spa] => NOVALUE
    [flights_included] => No
)

Array
(
    [pid] => 30455
    [po_id] => 2559
    [property] => Chalet Cache - Chillout Mountain
    [country] => France
    [region] => Portes du Soleil
    [resort] => Morzine
    [short_description] => Breathtaking, Contemporary Chalet with outdoor hot tub in Morzine - The Times' Travel 'Coolest Chalets on the Slopes' 
    [luxury_short_description] => 
    [bedrooms] => 3
    [sleeps] => 8
    [bathrooms] => 3
    [luxury] => No
    [luxury_edit] => No
    [catered] => Yes
    [self_catering] => No
    [spa] => Yes
    [flights_included] => No
)

Array
(
    [pid] => 32842
    [po_id] => 1142
    [property] => Chalet Chouette
    [country] => France
    [region] => Portes du Soleil
    [resort] => Morzine
    [short_description] => Chalet Chouette is centrally located just 3 minutes walk from the nearest lift, sleeping 8 - 10 across 4 spacious bedrooms. 
    [luxury_short_description] => 
    [bedrooms] => 4
    [sleeps] => 8
    [bathrooms] => 4
    [luxury] => No
    [luxury_edit] => No
    [catered] => Yes
    [self_catering] => Yes
    [spa] => NOVALUE
    [flights_included] => NOVALUE
)

Array
(
    [pid] => 30619
    [po_id] => 2548
    [property] => Chalet Berger
    [country] => France
    [region] => Portes du Soleil
    [resort] => Morzine
    [short_description] => A 5 bedroom ensuite chalet located in the very centre of Morzine with outdoor hot tub.
    [luxury_short_description] => 
    [bedrooms] => 5
    [sleeps] => 10
    [bathrooms] => 5
    [luxury] => No
    [luxury_edit] => No
    [catered] => Yes
    [self_catering] => Yes
    [spa] => Yes
    [flights_included] => No
)

Array
(
    [pid] => 32823
    [po_id] => 1142
    [property] => Chalet Hibou
    [country] => France
    [region] => Portes du Soleil
    [resort] => Morzine
    [short_description] => A modern central Morzine Chalet sleeping up to 10 with unrivaled views over the Pleney slopes and finished to an exceptionally high standard.
    [luxury_short_description] => 
    [bedrooms] => 4
    [sleeps] => 10
    [bathrooms] => 4
    [luxury] => No
    [luxury_edit] => No
    [catered] => Yes
    [self_catering] => Yes
    [spa] => NOVALUE
    [flights_included] => NOVALUE
)

Array
(
    [pid] => 32874
    [po_id] => 1986
    [property] => ****The Crow's Nest - More Mountain
    [country] => France
    [region] => Portes du Soleil
    [resort] => Morzine
    [short_description] => Right in centre of Morzine, The Crows Nest sleeps 10 in 5 luxury ensuite bedrooms, features 2 lounge areas, a real fireplace & indoor hot tub room.
    [luxury_short_description] => Right in centre of Morzine, The Crows Nest sleeps 10 in 5 luxury ensuite bedrooms, features 2 lounge areas, a real fireplace & indoor hot tub room.
    [bedrooms] => 5
    [sleeps] => 10
    [bathrooms] => 5
    [luxury] => Yes
    [luxury_edit] => Completed
    [catered] => Yes
    [self_catering] => No
    [spa] => Yes
    [flights_included] => No-but can help arrange
)

Array
(
    [pid] => 33184
    [po_id] => 2559
    [property] => Chalet Perdrix - Chillout Mountain
    [country] => France
    [region] => Portes du Soleil
    [resort] => Morzine
    [short_description] => Stunning, newly renovated luxury chalet featuring 5 ensuite bedrooms, outdoor hot tub, log fire, panoramic views and ski bus stop on door step. 
    [luxury_short_description] => 
    [bedrooms] => 5
    [sleeps] => 10
    [bathrooms] => 5
    [luxury] => No
    [luxury_edit] => No
    [catered] => Yes
    [self_catering] => Yes
    [spa] => Yes
    [flights_included] => NOVALUE
)

Array
(
    [pid] => 33211
    [po_id] => 1142
    [property] => Ferme De Coutettaz
    [country] => France
    [region] => Portes du Soleil
    [resort] => Morzine
    [short_description] => Luxury Chalet In The Heart Of Morzine (sleeps 10)
    [luxury_short_description] => 
    [bedrooms] => 5
    [sleeps] => 10
    [bathrooms] => 5
    [luxury] => No
    [luxury_edit] => No
    [catered] => Yes
    [self_catering] => Yes
    [spa] => Yes
    [flights_included] => No
)

Array
(
    [pid] => 33782
    [po_id] => 3510
    [property] => Hotel Le Dahu
    [country] => France
    [region] => Portes du Soleil 
    [resort] => Morzine
    [short_description] => The Hotel Le Dahu is set on the south side of the Morzine valley in a peaceful and quiet location. Its complimentary shuttle service to and from...
    [luxury_short_description] => 
    [bedrooms] => 3
    [sleeps] => 10
    [bathrooms] => 3
    [luxury] => No
    [luxury_edit] => No
    [catered] => Yes
    [self_catering] => No
    [spa] => Yes
    [flights_included] => No
)